D-I boys soccer
Kubasaki gets revenge on island foe in taking title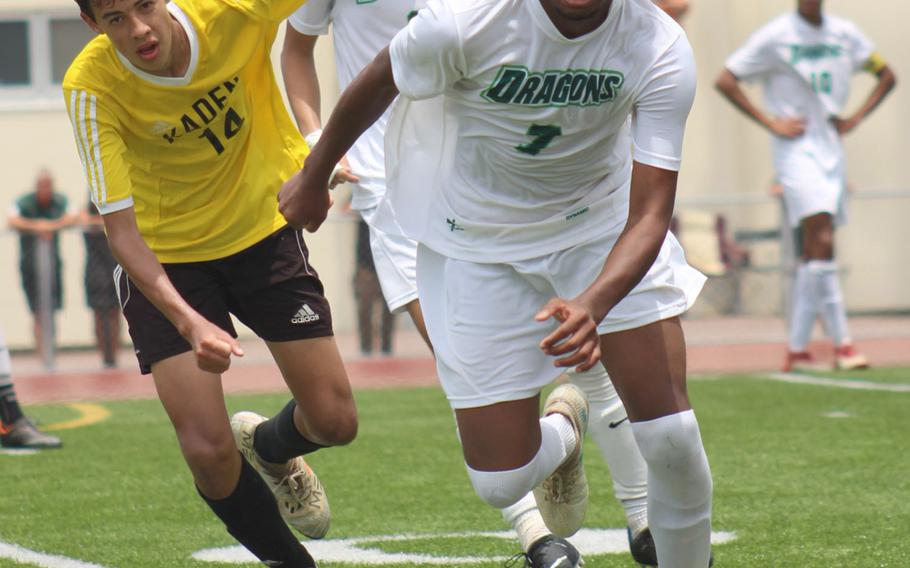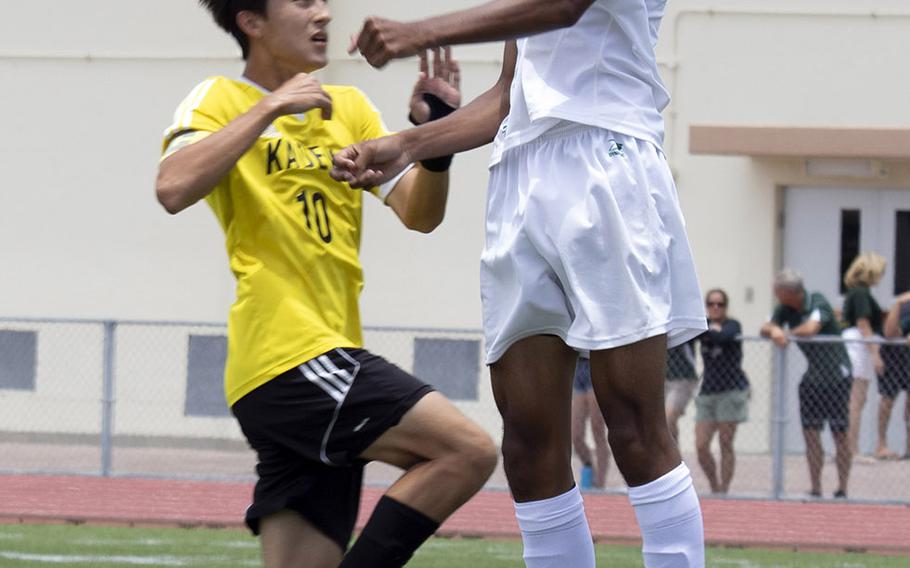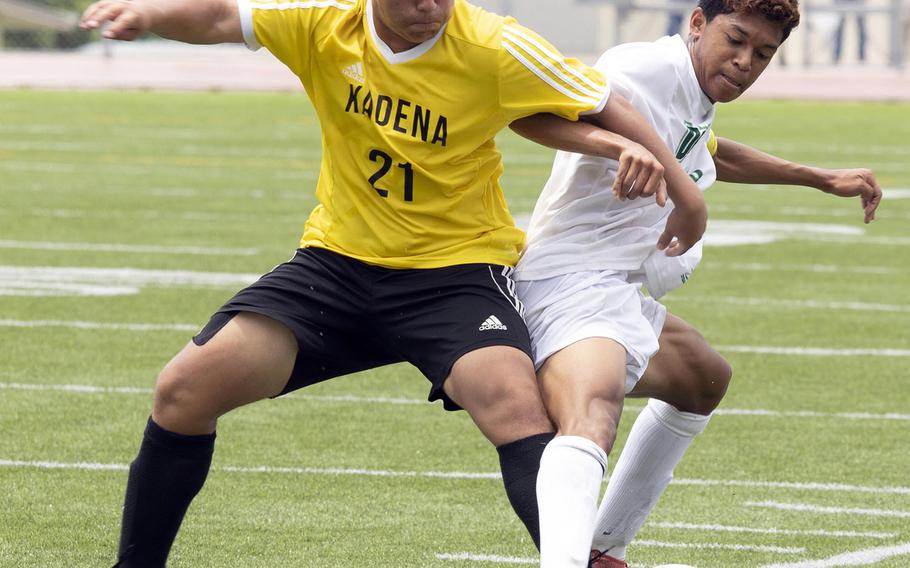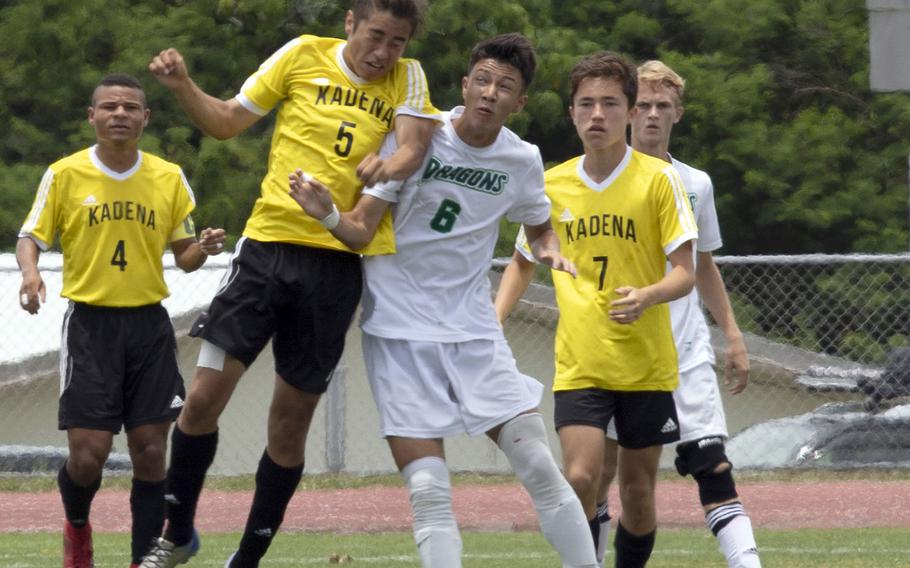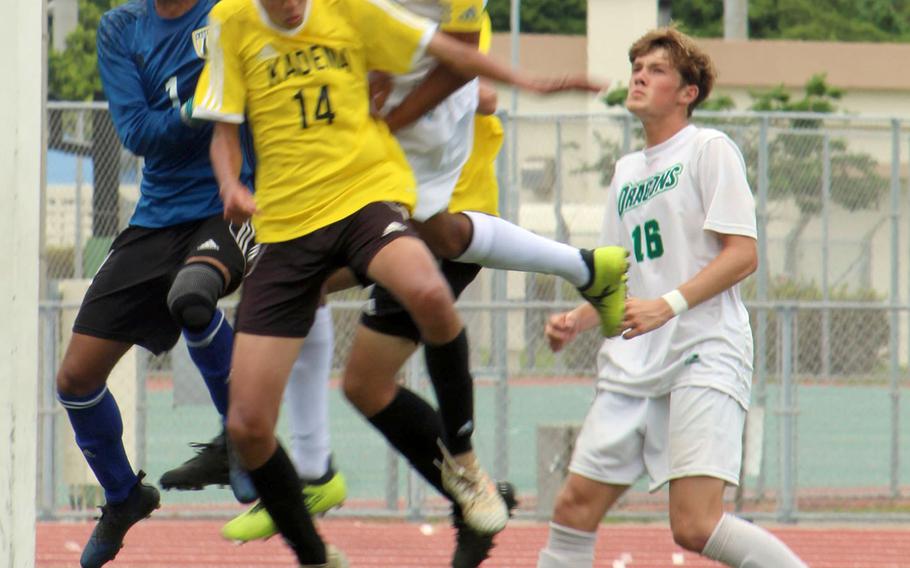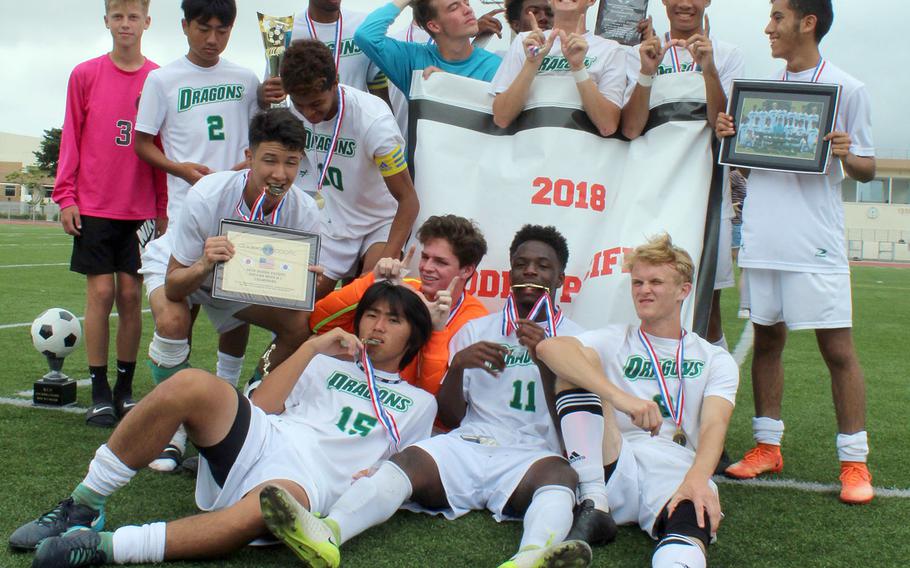 KADENA AIR BASE, Okinawa – Ryo Elliot's name will never be prominent on a soccer stat sheet, says his coach at Kubasaki, Chris Eastman.
The senior is more than content to serve as the transition midfielder, getting players on the front and back sides to operate together.
That was Elliot on Wednesday, helping create plays that led to goals, two by Jack Boran and one each by Ilijah Washington and Joshua Swen as the Dragons avenged last year's 1-0 overtime loss by beating Kadena 4-0. They won their fifth D-I title and second in the last three years,
Elliot transferred to Kubasaki two school years ago as a sophomore along with his older brother, Takao, and "he has been fantastic," Eastman said.
"From the minute he came to us, he's been great the whole time," Eastman said.
"He doesn't get the most goals or assists, but he does play good possession, he wins balls that help with transition from the back to the players up front. It doesn't show on a stat sheet, but he's one of our most important players."
Elliot was named the Most Valuable Player of a D-I tournament in which the Dragons went undefeated. It was the fifth straight year the Dragons reached the D-I finals, but only the second time they've won.
The match stayed as tight as last year's final did, until the second half, when the Dragons broke it open.
The defeat in last year's final played an important part in how the Dragons approached Wednesday's rematch, Eastman said.
"It helped focus us," he said, on "how we needed to attack them for a full 80 minutes and that's what happened. We put them on their back feet. Our two goals would come eventually."