Volleyball AOY
Kosinski upped her game and raised teammates as well
by
Gregory Broome
November 9, 2019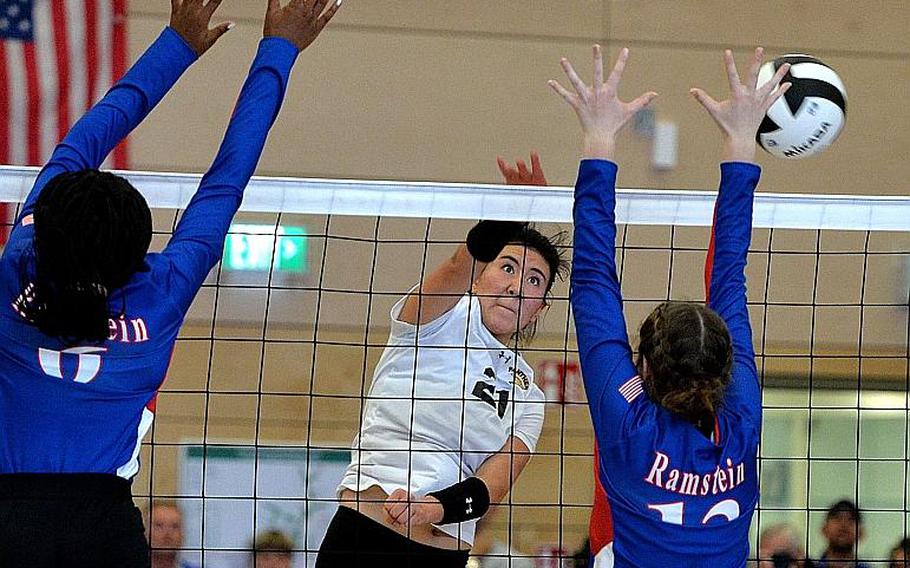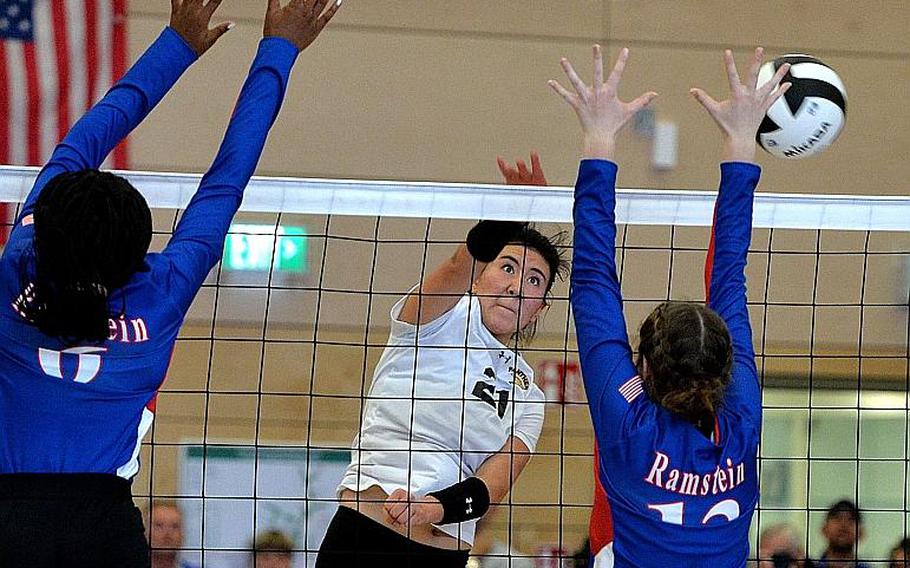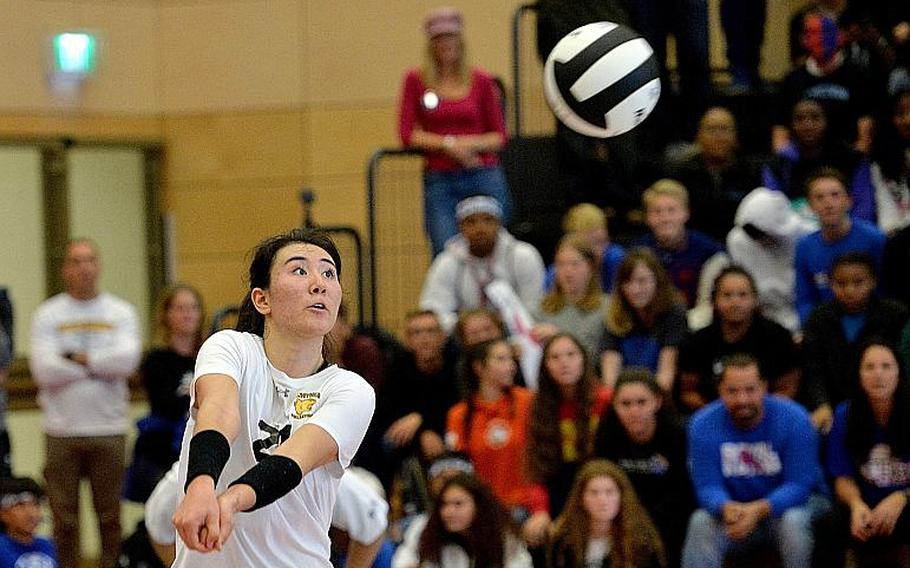 Stuttgart senior Karen Kosinski has long been among the most fearsome hitters in DODEA-Europe volleyball. But this season, she expanded her game to become a constant, unavoidable threat.
"She had the ability to take over matches single-handedly and could score from just about anywhere on the court or service line," said Brian Swenty, head coach of the rival Vilseck Falcons. "Our entire game plan involved knowing where she was in each rotation and work to contain her."
That proved exceedingly difficult as Kosinski, the 2019 Stars and Stripes volleyball Athlete of the Year, enhanced her abilities in every facet of the game. The Panthers' senior captain posted 38 service aces and 105 digs this season to complement her tally of 208 kills. In the European tournament, Kosinski totaled three aces, 17 digs and 33 kills in leading Stuttgart to a second-place Division I finish.
"She has grown every year striving to better herself," Stuttgart coach Mike Rubino said.
For Kosinski, that process of self-improvement has involved considerable psychological work as well. The senior said she would "always get in my head a lot" as an underclassman but has honed her mental approach along with her on-court skill set.
"I really like to get into a good headspace before I get into a game so...I'm always playing to my best potential," Kosinksi said. "I focus on the things that I can control. If I'm not hitting, I know the only reason why I'm not hitting correctly is because I'm in my head. So in order to get out of that I focus and tell myself 'Yes, Karen, you can do this.'
"The results that will come from that are always really good."
Kosinski's unceasing improvement over her three years at Stuttgart has made a significant impact on her teammates, and the Panther program overall. She sees the process as a holistic one; an improvement in any one player's performance is an upgrade for the group as a whole. Her goal, she said, was to help teammates "get up to the next level so they can improve their game while also improving mine."
Kosinski achieved that this fall, leading the defending champion Panthers back to the European final despite major personnel losses and a number of new players in the rotation.
"Her leadership this year was outstanding," Rubino said. "To her teammates she was their senior captain, motivator, and inspiration to play their best.
"She has raised the bar here at Stuttgart."
broome.gregory@stripes.com Twitter: @broomestripes