Korea teams take MLK hoops titles
---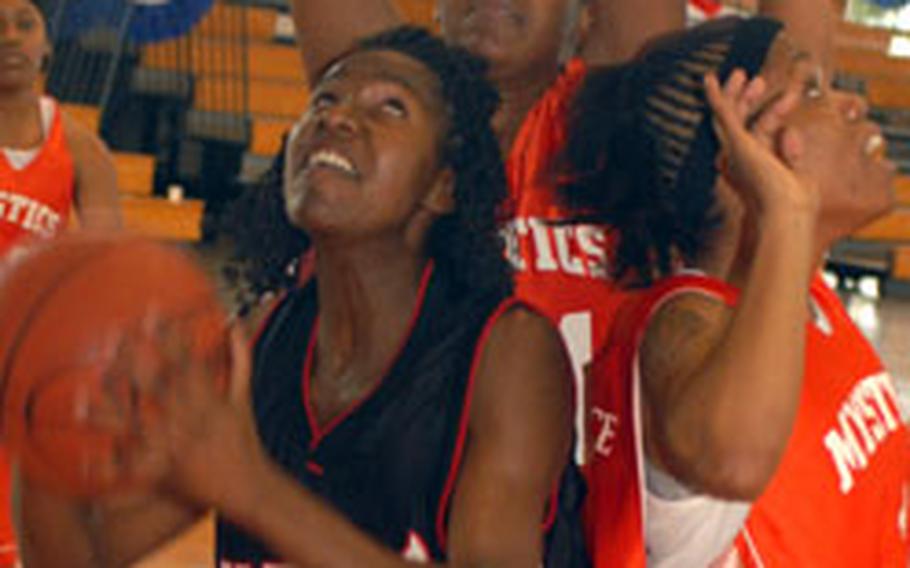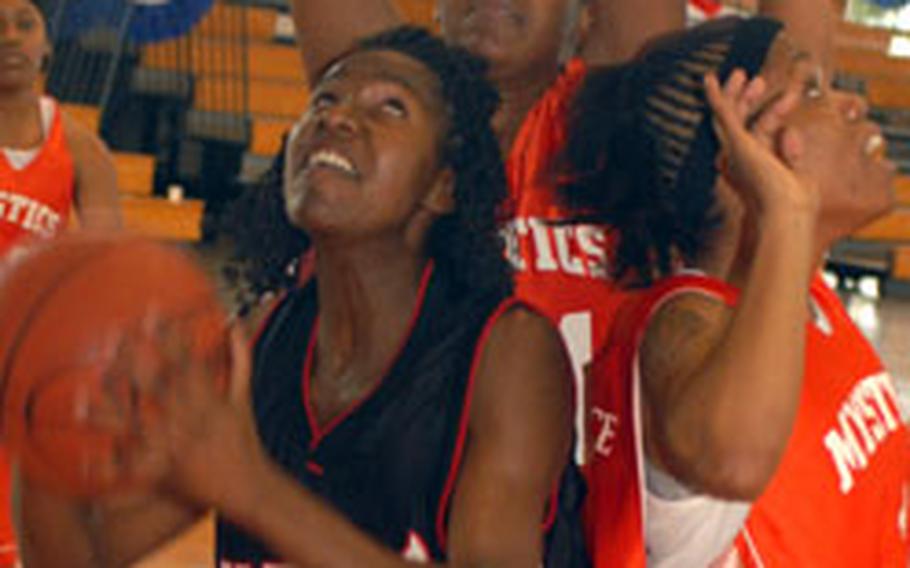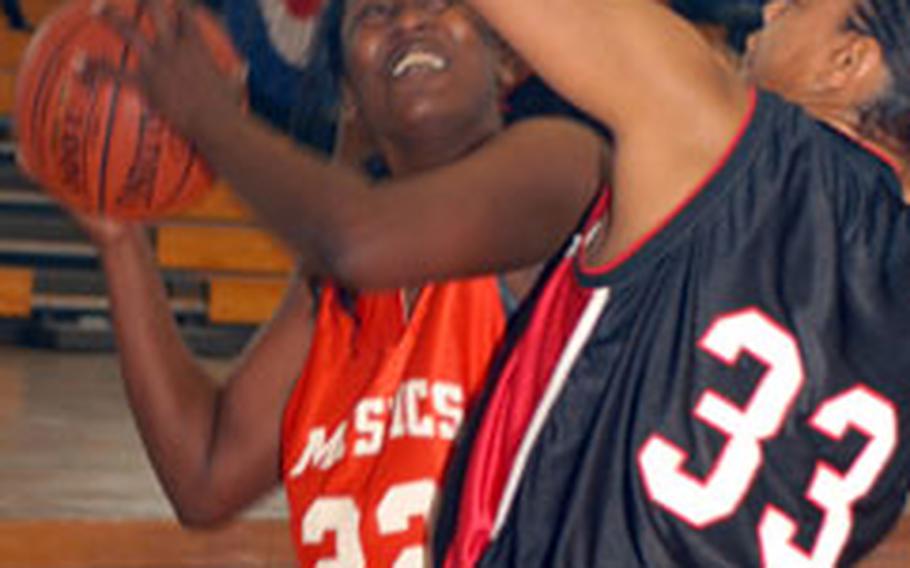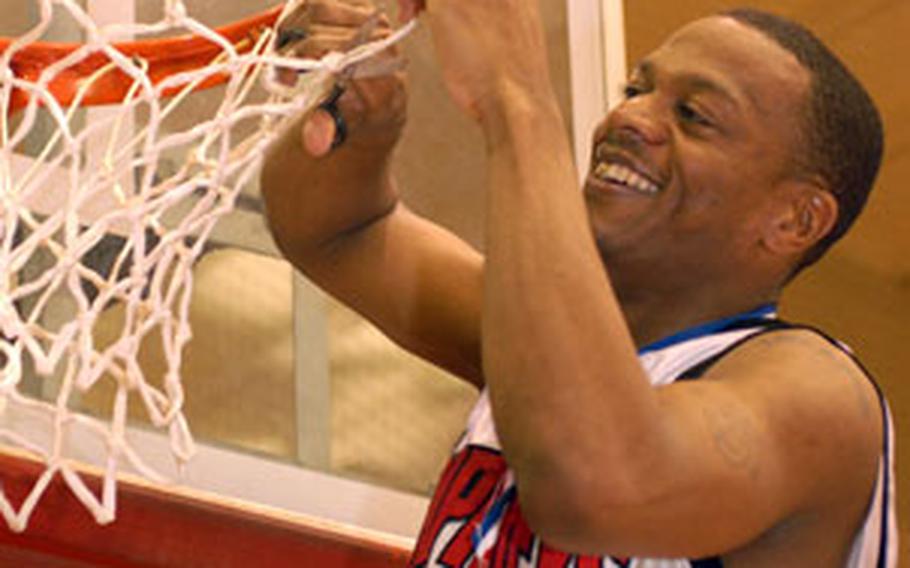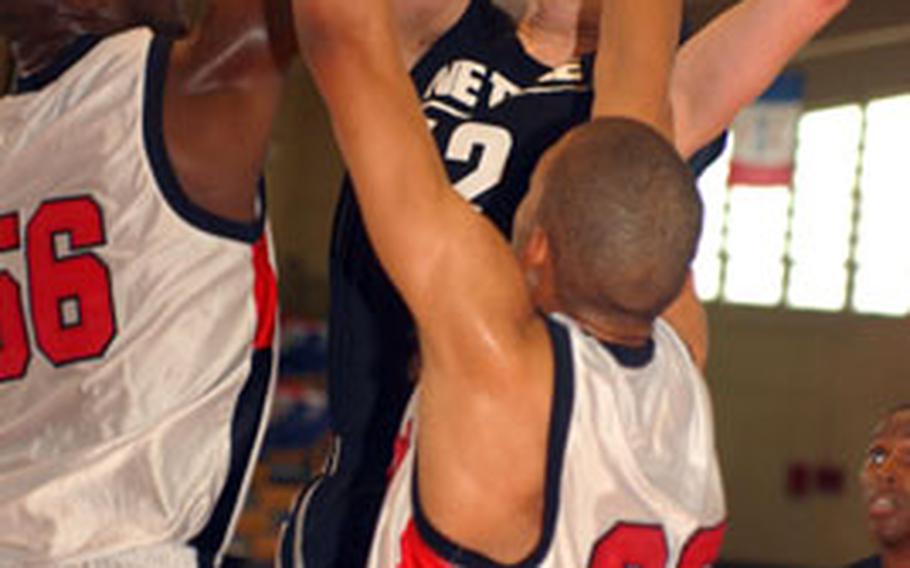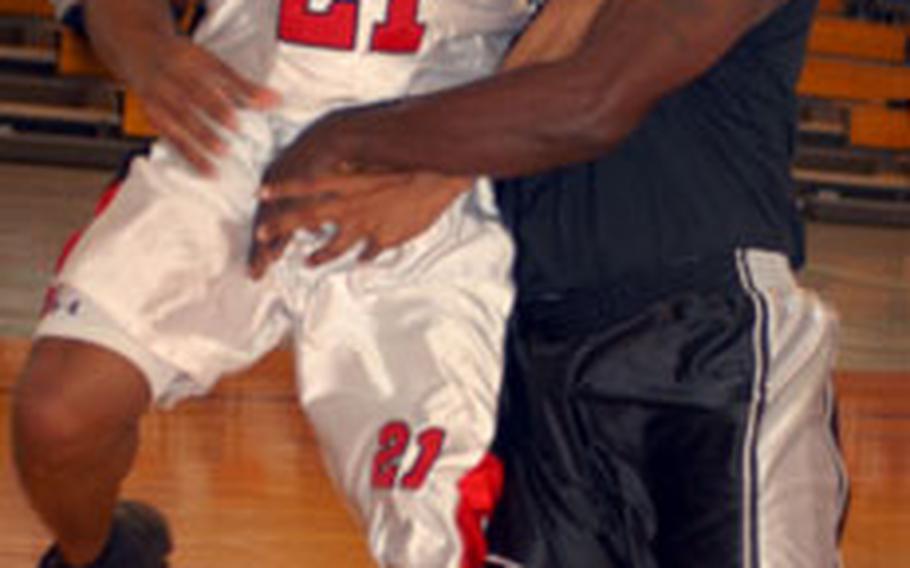 CAMP FOSTER, Okinawa — Whether playing hoops or saving lives, Jacqueline Kershaw proved herself quite adept this weekend on the Foster Field House courts.
The shooting guard scored 15 points and recorded five steals Monday, helping her Camp Red Cloud squad lead by as many as 26 points en route to thumping the Okinawa Mystics 68-51 for the women's title in the 14th Martin Luther King Invitational Basketball Tournament.
"This is about what I do for fun. I love it," Kershaw said.
The victory came less than 24 hours after Kershaw, an Army medic, performed CPR on referee John Zivic, who suffered an on-court heart attack. Doctors credited the work of Kershaw and four others for saving Zivic's life; he lies in critical condition in a Japanese hospital.
"This is about what I do for a living," Kershaw said. "It's too easy to react when you see a life at stake. If we had not reacted when we had, he could have died right there."
Meanwhile, Camp Humphreys used the inside-outside attack of guards Jamar Pitts and Lorenzo Thompson, who combined for 78 points and the Bulldogs also led by as many as 26 in pounding One Time of Okinawa 97-77 in the men's title clash.
"That was our goal, for Korea to come here and take all the hardware home," Pitts said.
Kershaw, 30, an Army sergeant from Columbia, S.C., assigned to Korea's Camp Hovey, rushed immediately to the stricken referee's side after Zivic collapsed during a men's game Sunday evening.
She, Marine Staff Sgt. Kwan Cochrane, Navy Petty Officer 3rd Class Erik Campos, Camp Humphreys-based Pfc. LaShawna Ervin and Air Force Tech Sgt. Issomi Garnigan helped perform CPR on Zivic until corpsmen from U.S. Naval Hospital Camp Lester arrived.
"She'll do anything for anybody. That's what medics do," two-time All-Army guard Laurie Aaron said of her teammate. "If I'm on the battlefield, I want to be with her."
Zivic, 71, of Ohio, a retired Air Force master sergeant, works as the Marine Corps Community Services area coordinator for Camp Kinser.
In Monday's final, Kershaw helped Red Cloud's 3-2 zone defense clamp down on Mystics' scoring weapons, All-Army swingman Evevetta Crawford and guard Amoni Suttice; they were held to a combined 22 points.
"Defense is the key to winning games," Kershaw said. "Everybody just played good, hard defense. It was a team effort."
In the men's final, Pitts (26 points) worked the perimeter with five three-pointers, while Thompson drove the lane to earn trip after trip to the foul line, where he shot 12-for-14.
"They had the best shooting game of their lives," One Time's Billy Shanks said. "That's the best shooting I've seen from a team here."
Humphreys roared in front, scoring the game's first 12 points and held One Time to one field goal in the first 11:15. Jamine Carter's two foul shots gave Humphreys its biggest lead, 43-17, with 4:33 left in the first half. One Time got as close as 12 points once in the second half.
---
---
---
---