KMC Seniors earn berth in Series
---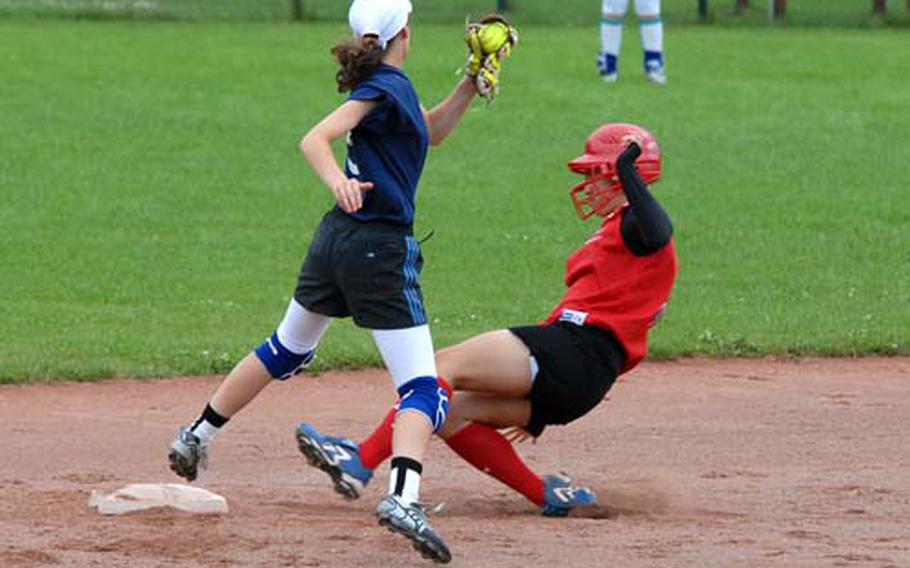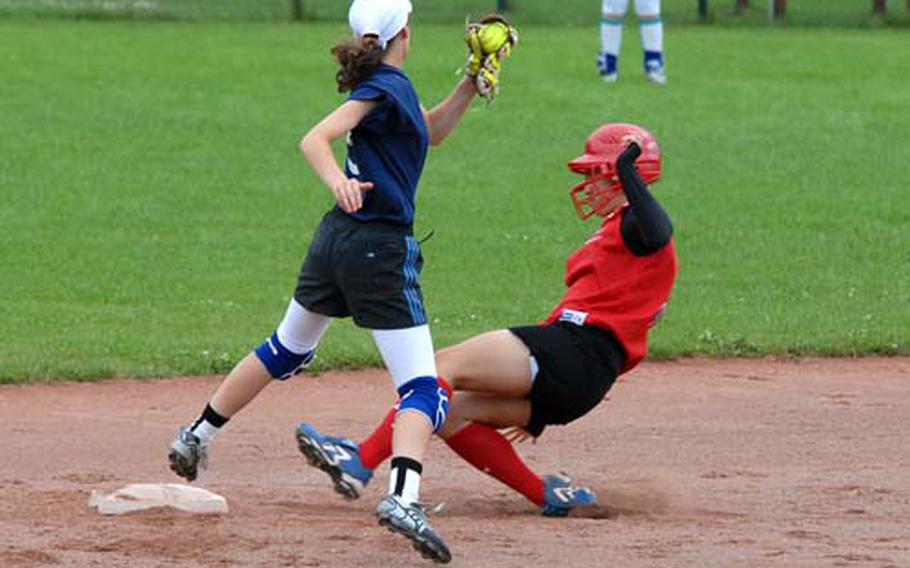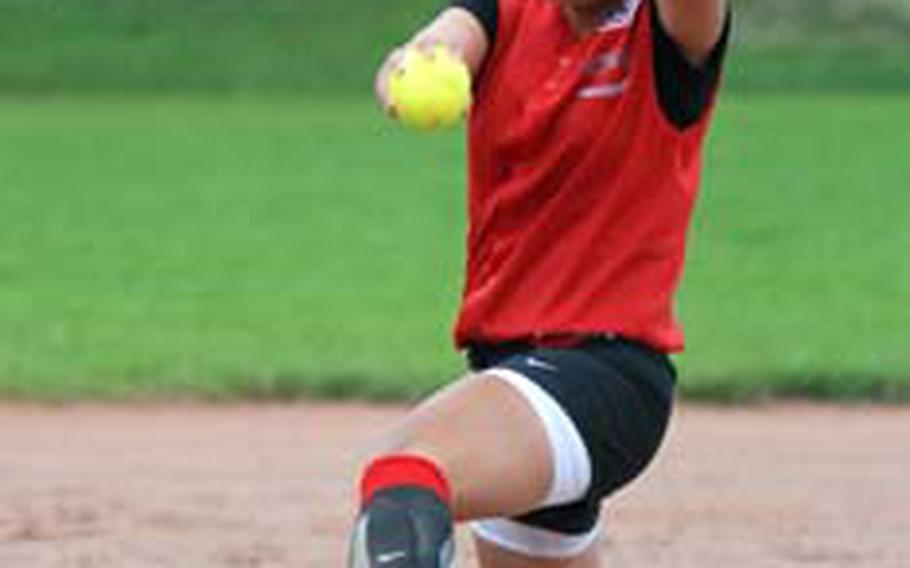 RAMSTEIN AIR BASE, Germany — The Kaiserslautern Military Community Seniors are in, but their younger sisters were in a hole after Wednesday's play in Little League Softball's European Regional tournaments.
The 15-16-year-old Seniors concluded their four-game march through Georgia with a 12-2, five-inning run-rule victory; the Juniors (13-14-year-olds) fell to Italy 11-4 to set up a must-win game on Thursday.
KMC Seniors 12, Georgia 2: "It was fun," said winning pitcher Autumn Diaz about getting the start in the fourth and, as it turned out, final game of the best-of-seven series. "I hadn't pitched since the second game, and then only three innings."
Diaz, an All-Europe pitcher at Bitburg High School, tossed just three innings on Wednesday, too, limiting Georgia to one hit and two unearned runs to propel KMC to the sweep. KMC will represent Germany in next month's Senior League Softball World Series in Lower Sussex, Del.
"Of course I'm excited," KMC pitching ace Maddie Byrd said about her second straight trip to Delaware. "To make the World Series two years in a row is always exciting."
Wednesday, Byrd played third base and left field, and had an RBI single in KMC's six-run first and a two-run triple in the fifth.
Ramstein's Lindsey Jones pitched the final two innings, retiring the side in order in both frames and striking out three to nail down the trip to Delaware.
Diaz said practice will be the order of the day until departure day, when the real goal of the 2009 All-Stars drifts into sight.
"Right after Europeans [in May], we came together and began practicing three times a week," Diaz said. "In June, we started practicing six days a week. The coaches have told us since Day 1 they weren't training us for the Regional. They were training us for the World Series."
Italy Juniors 11, KMC 4: Unbeaten Italy erased a 4-3 second-inning deficit with a two-run second and consecutive three-run frames thereafter.
Starter Kelsey Freeman doubled in the first and came home on Victoria Simpson's triple to give KMC a 1-0 lead. The All-Stars made it 4-1 in the top of the second with a two-out rally fueled by singles from Kaprice Box, Jessica Sloan and Freeman and a double by Haley Haydon.
Italian lefty Alice Nicorini, however, came on to start the third inning, and retired the side in order in all four innings she pitched. Silvia Monopoly retired the side in order in the seventh.
KMC will play Italy in its do-or-die game at 10 a.m. today at the Ramstein High School softball complex. A KMC win would force a winner-take-all game at 2 p.m. for a berth in the World Series in Kirkland, Wash.
---
---
---
---