Far East cross country
Kinnick, Yokota win school titles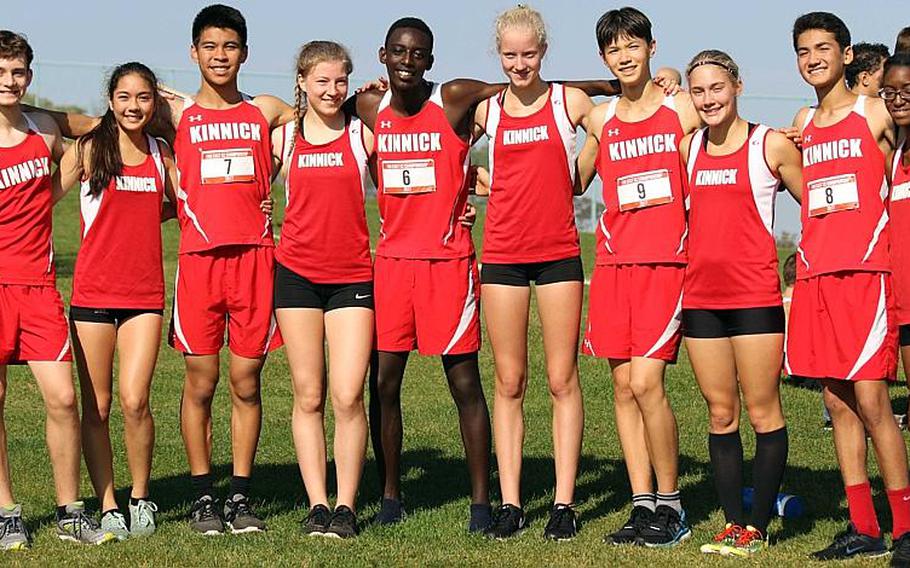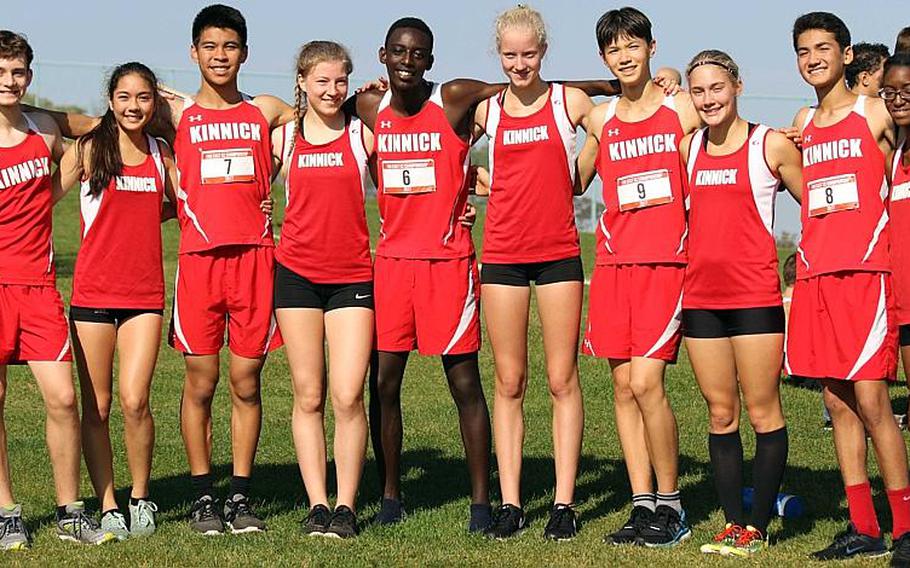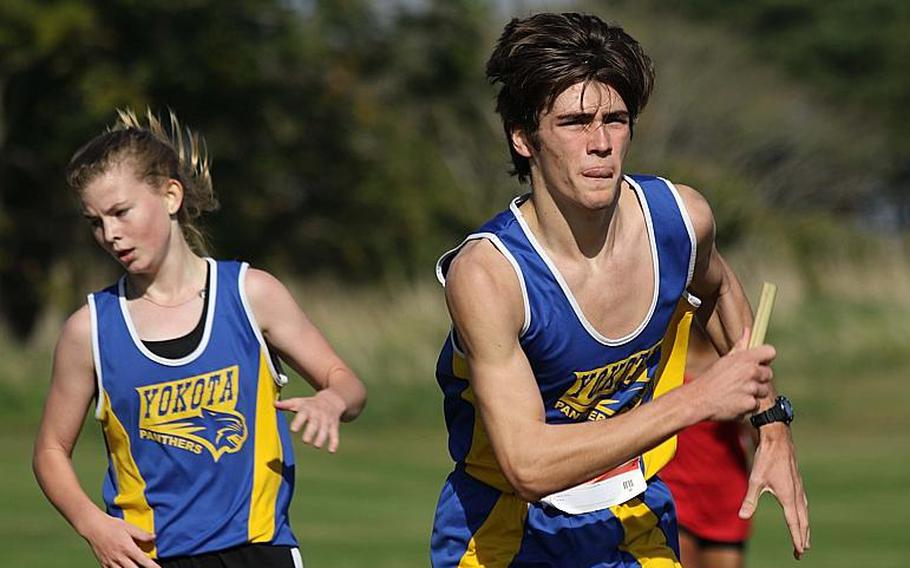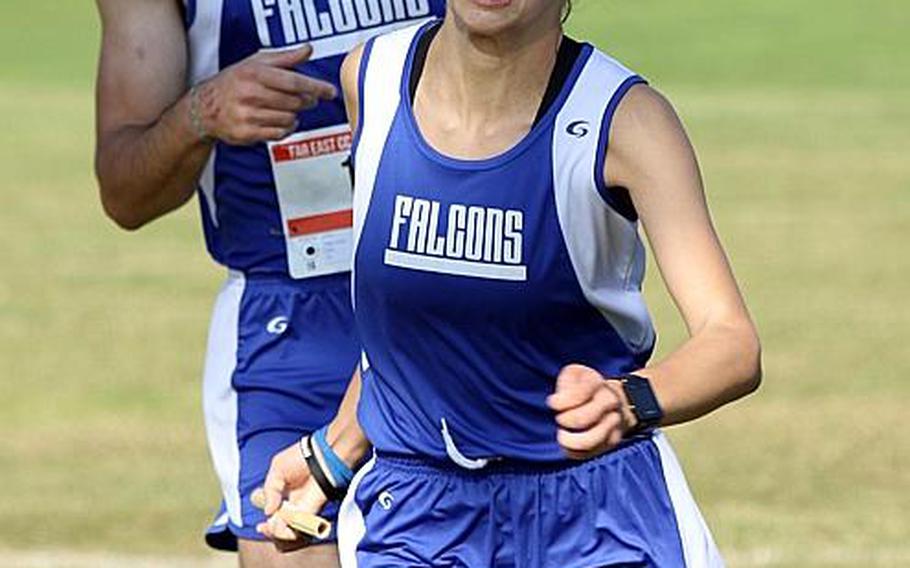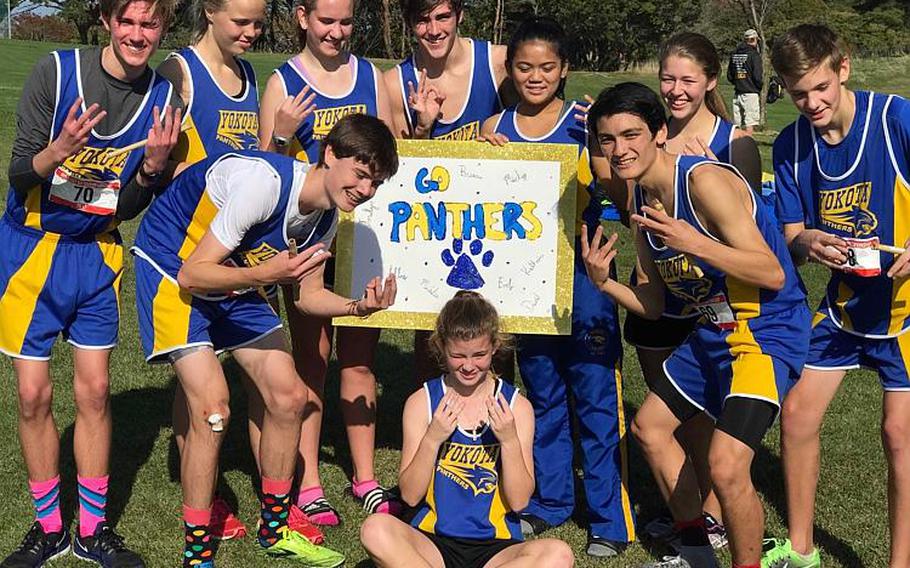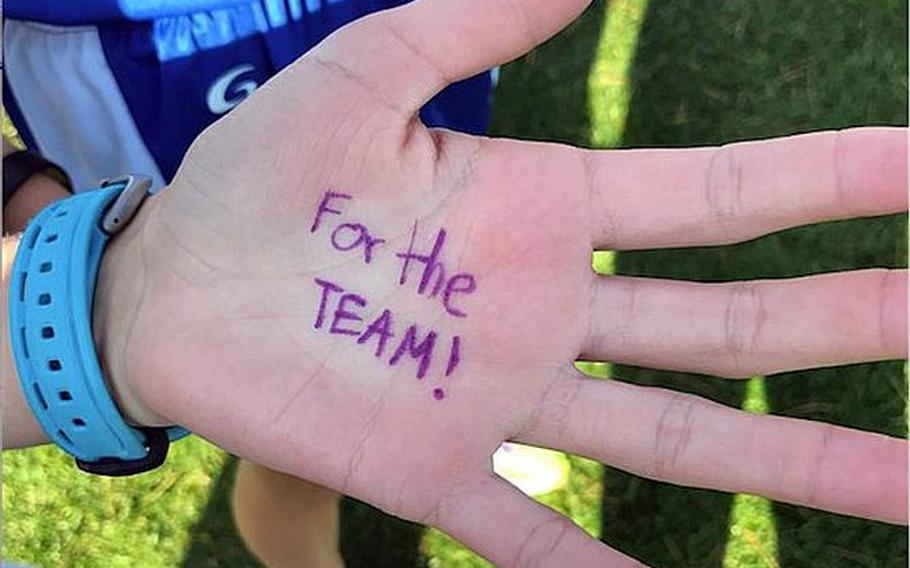 MISAWA AIR BASE, Japan – Luke Voth confessed to mixed feelings about his Nile C. Kinnick cross country team retaining its Far East Division I overall school banner.
"I'm going to miss them," the Red Devils' longtime coach said about losing what he calls his "big three" girls runners, seniors Erin Stonebarger and Taryn Cates-Beier to graduation and sophomore Rissa Eilmes to transfer.
The three helped Kinnick finish first in the Day 2 team-relay standings, which gave the Red Devils their second straight D-I school banner for the second time in a span of 10 years. Cates-Beier led the way following her individual 3.12-mile race victory on Wednesday.
While Akimanzi Siibo was Kinnick's signature boys runner, Stonebarger, Cates-Beier and Eilmes took turns leading the girls' way, and didn't mind sharing the glory, Voth said.
"They're the hardest-working kids," he said. "On any given day, it can be any one of them, and they're each their biggest fan. I'm going to miss them. They really left their stamp on the program."
Kinnick relay pairs finished second, third, sixth and seventh to finish with 18 team-relay points, 16 ahead of Seoul American.
Yokota, meanwhile, capped a sweep of all three team titles for the first time. Panthers boys were crowned Division II team champions for the third straight year and Yokota won the overall D-II school banner for the second straight year.
While the highly visible Yokota and Kinnick programs are accustomed to such accolades, it had been nine years since Seoul American had won any sort of Far East cross country title before taking the boys team title this time.
Seniors Tucker Chase and Chloe Byrd cross the line first overall, and the Falcons as a school finished second behind Kinnick.
"We weren't surprised," coach Joseph O'Connor said. "We knew we were strong enough, we had those goals and we went out and got them. We had the right people in the right places and we were able to work together."
In his fifth season with the Falcons program, O'Connor said he had three goals when he arrived: Establish a running culture, assemble runners passionate about the craft who run in the offseason, and have transfers such as Byrd and Chase come in.
"You feel pressure as a coach to give them a strong finish and give them the senior running season that they deserve," he said.