Far East girls DI soccer
Kinnick turns dismal start into season-ending title
---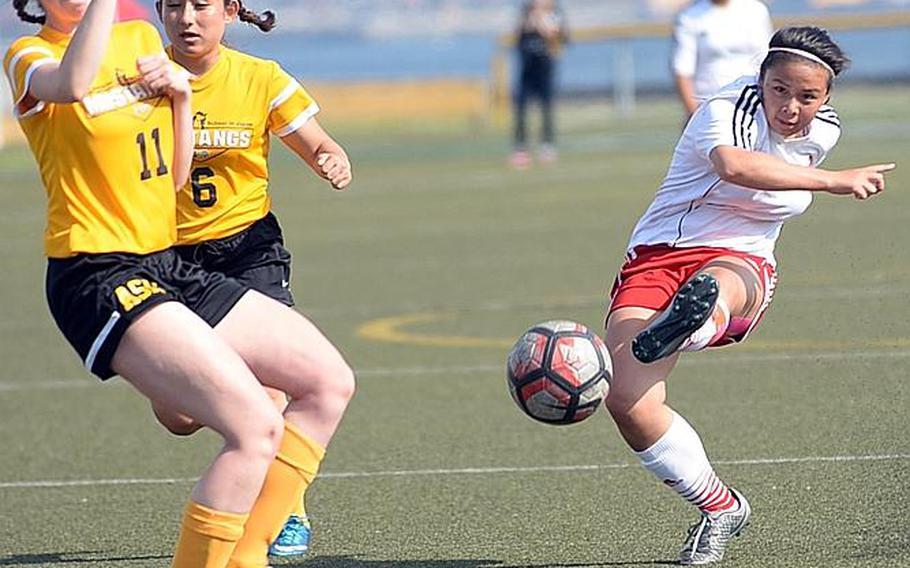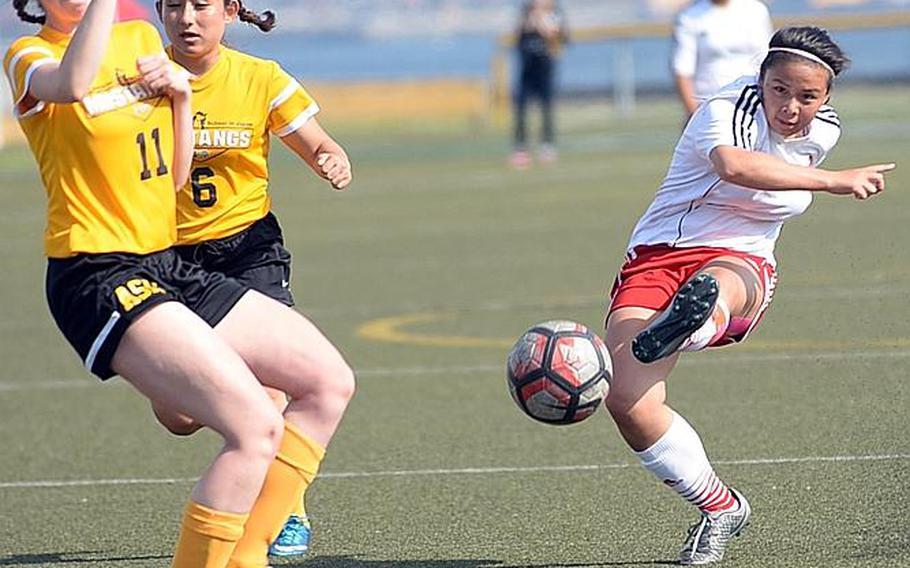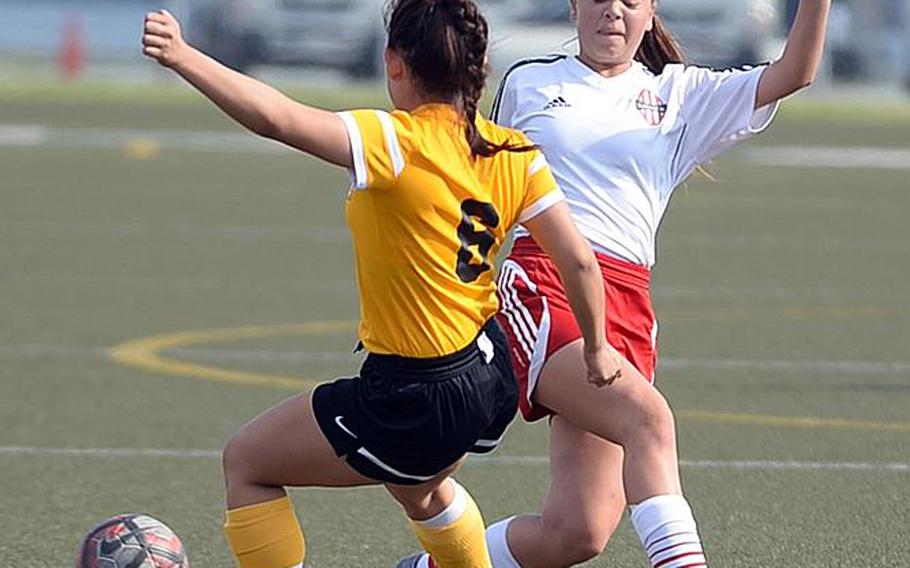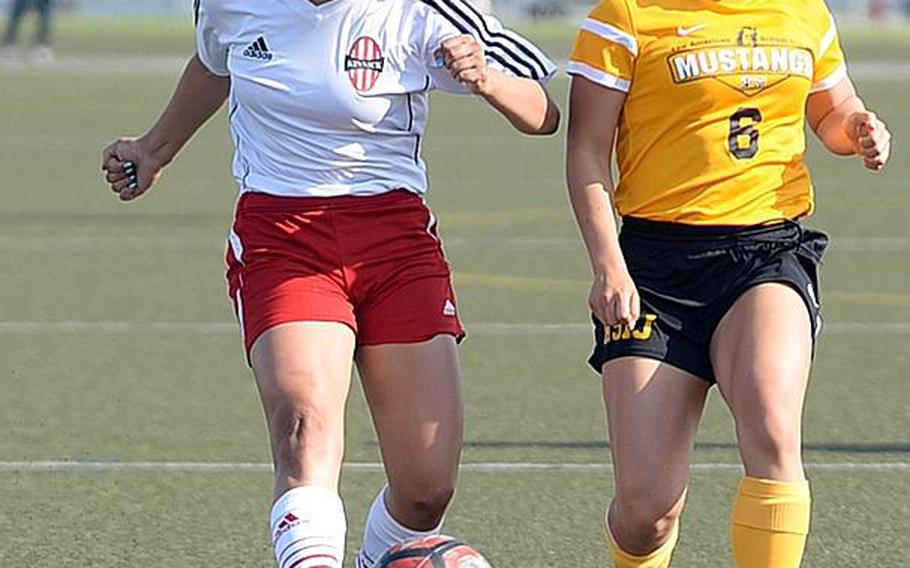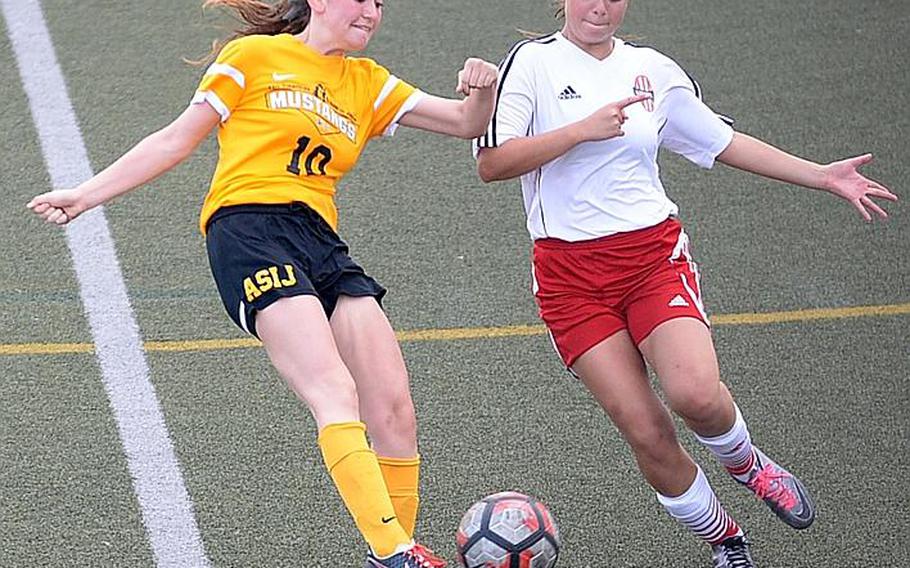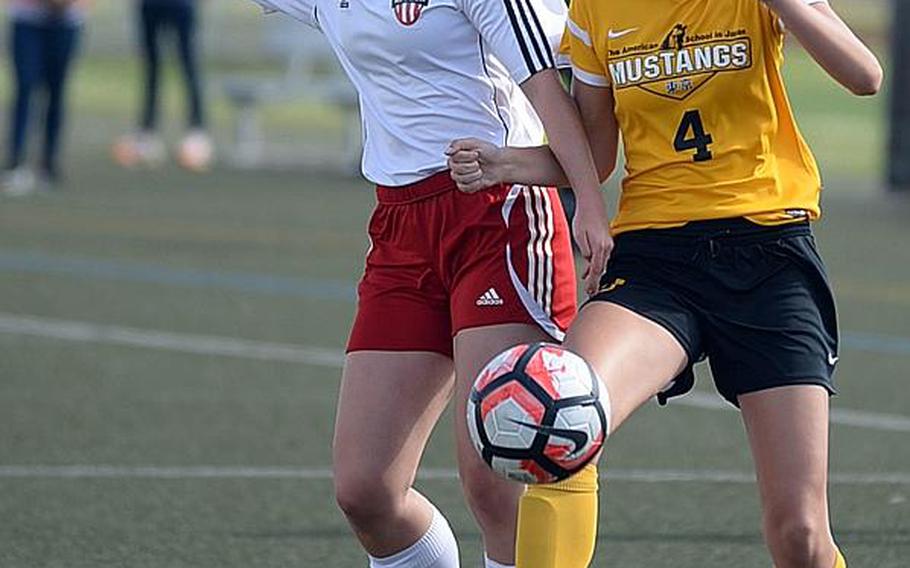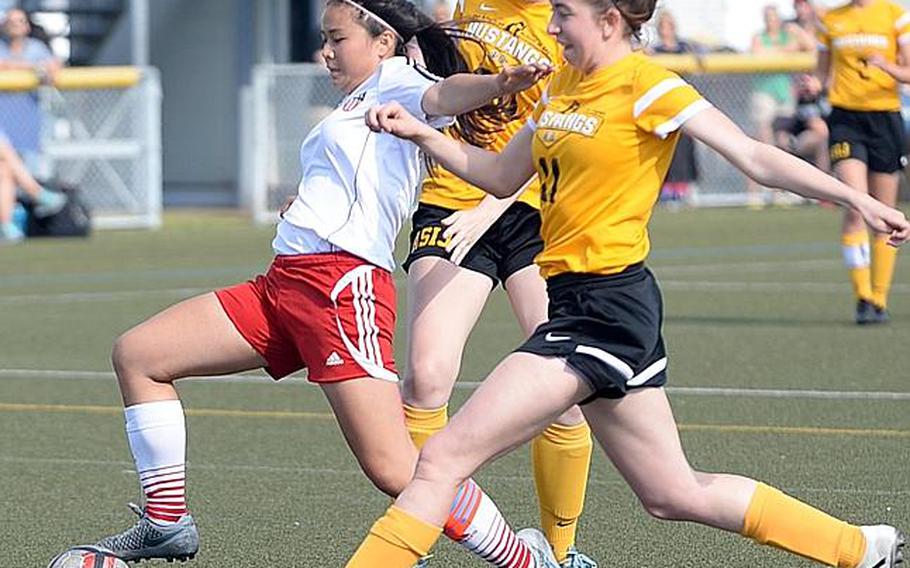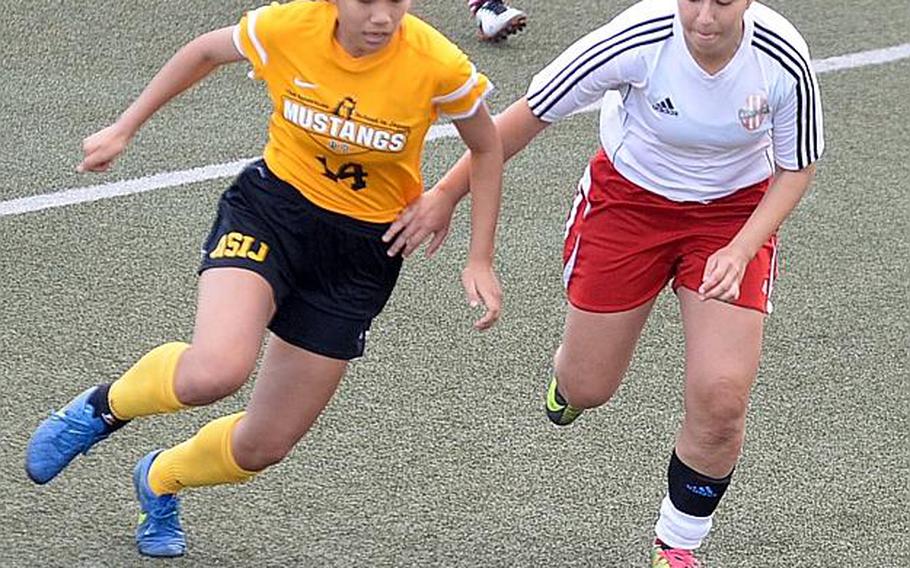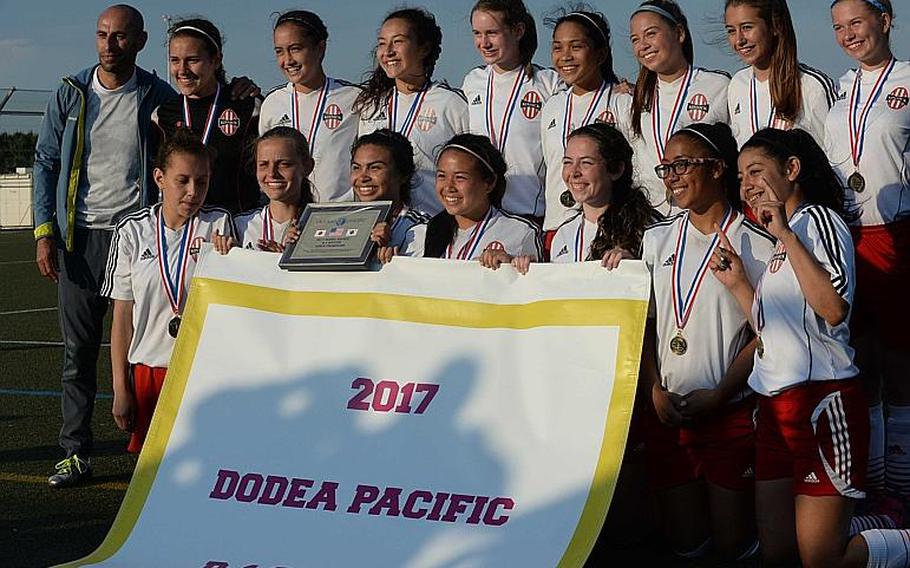 YOKOSUKA NAVAL BASE, Japan – Four previous times Nile C. Kinnick had reached the finals of the Far East Division I Girls Soccer Tournament, and all four times the Red Devils were denied.
Finally, 17 years after first trying and coming up short, coach Nico Hindie and the Red Devils won it, and on their home field. Senior Kiralyn Kawachi scored twice and goalkeeper Allee Vincent made 12 saves as Kinnick blanked American School In Japan 3-0.
"It's an incredible feeling," Hindie said. "I'm so happy, especially for the seniors and Kiralyn. All the hard work they put in, all the time they spent playing quality teams, this is just fantastic."
"It feels like a dream has come true at last," said Kawachi, who earned the tournament's Best Offensive Player and Golden Boot awards. "I've been pushing the seniors to want that dream to come true for everyone, especially the seniors, and it has."
Kinnick (14-6-3) had come up short in previous finals appearances in 2000 against Kadena, in 2007 against Kubasaki and the last two years at Kubasaki.
ASIJ (10-8-1) was seeking its fourth championship, after winning titles in 2008, 2011 and 2013, all against Kubasaki.
But at season's beginning, Hindie said he had cause to wonder if the Red Devils were worthy of a finals appearance. Kinnick opened the season with four defeats and a draw, including school-first losses to E.J. King and Sacred Heart.
"We were making the wrong kind of history," Hindie said. "I was asking myself what kind of magic we needed just to get a first win."
But the Red Devils never gave up, Hindie said, adopting the theme of "one team, one dream" and yelling in Hindie's native Spanish tongue "Vamos Diablos!" or Go Devils when the mood suited them.
"I did have doubts; I never went 0-4-1 in my life," he said. "But they kept persevering. This was the most team concept my teams have ever had. And it all worked through."
Hindie did make some adjustments, moving Annalicia Santos from up front to defense and Ella Eisenhardt, last year's Far East Best Defender, to the midfield as a playmaker.
The latter move paid dividends Thursday. Eisenhardt gathered the ball and passed right to Kawachi, who struck the ball past Mustangs keeper Grace Wallrapp in the 12th minute. Fifteen minutes later, Kawachi corralled the ball in the middle and sent in another shot.
The match remained 2-0 through the first half and the first 11 minutes of the second period. Eisenhardt then got her second assist, sending it from the right side to Cassie Medel in the middle to cap the scoring.
Vincent took over from there, snuffing out many a potential Mustang opportunity, including two point-blank chances for junior Kennedy Baca.
As the final whistle sounded, members of Kinnick's softball team – just back from Okinawa after capturing their first D-I title in four years – raced onto the field to join the celebration.
"All the moves paid off," Hindie said.
Twitter: @ornauer_stripes
---
---
---
---