Kinnick's Gailson, Gallo named DODEA-Pacific's top athletes
by
Dave Ornauer
June 2, 2020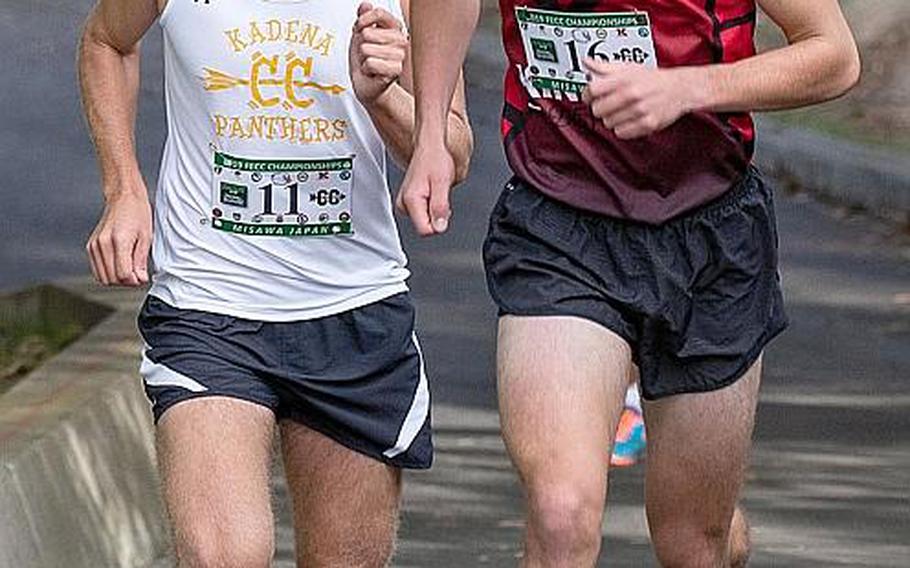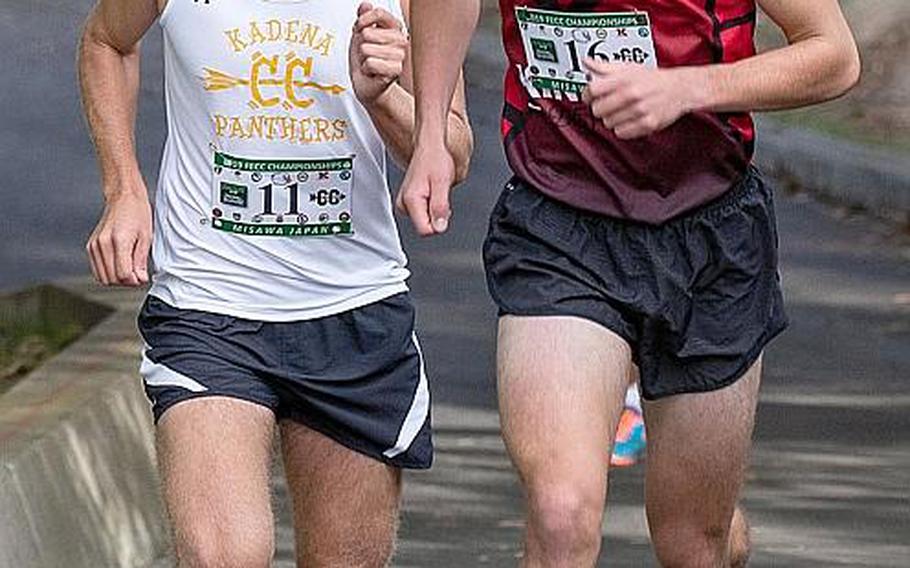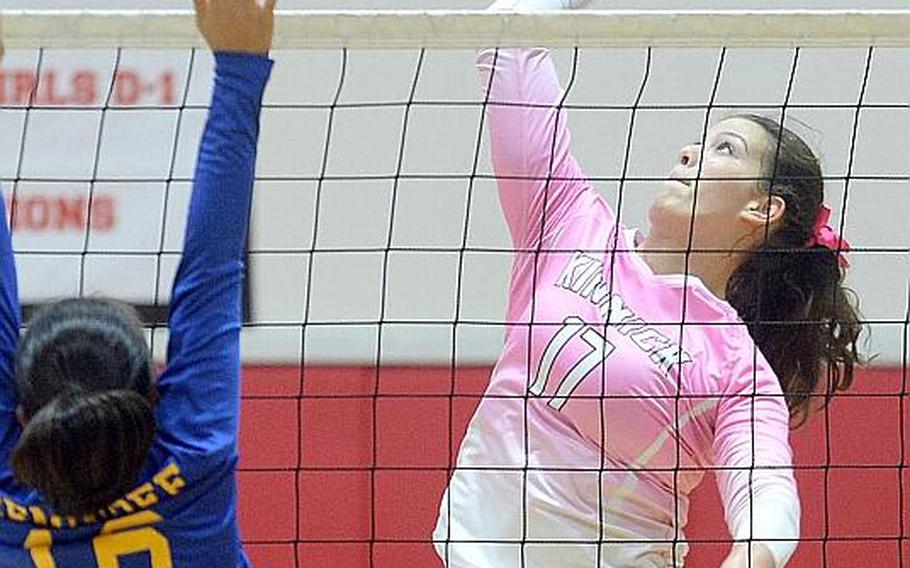 CAMP FOSTER, Okinawa – For the first time, Department of Defense Education Activity-Pacific has named high school Athletes of the Year. And it's one Red Devil of a senior pair.
Nile C. Kinnick's Hanokheliyahu Gailson, the Far East Division I cross country champion and a heavy favorite in track and field; and Madelyn Gallo, a towering 6-foot-2 presence on the volleyball and basketball courts, received honors for the 2019-20 school year.
Gailson, who transferred last school year from Reno High School, Nevada, immediately impressed with Far East track D-I titles in the 3,200 (9 minutes, 53.78 seconds) and 1,600 (4:28.84) and a runner-up finish in the 800 (1:58.86).
Six months later at Misawa Air Base, Japan, Gailson captured the overall and D-I titles in Far East cross country, clocking 16 minutes, 27.9 seconds. He helped lead Kinnick to the Far East boys team and overall school banners.
"Hanok's training is non-stop and it shows in his accomplishments," Gailson's coach Luke Voth said. "His voluntary off-season training is just as intense as his in-season training. He's one of those athletes who puts forth the type of work to truly earn his success."
Gallo transferred during her junior year from Rota, Spain, and immediately became a presence at middle blocker for the Red Devils.
She was named to the Far East All-Tournament and American School In Japan YUJO Invitational Tournament teams two straight years, as well as earning Kinnick Most Valuable Player honors. Kinnick took fourth and third place in the last two Far East D-I tournaments.
Gallo averaged 20 kills per match, had a hitting percentage of .659 and had 144 aces in 33 matches in the 2019 season.
"Her passion for volleyball can be seen in both practices and in games," longtime Red Devils coach Tony San Nicolas said.
"She was a captain and a leader for her teammates, more importantly, (her) excellence can be seen off the court," San Nicolas said of Gallo's 4.0 grade-point average.
Later, Gallo would average 12.7 rebounds per game as the Red Devils basketball team went 14-11 before the Far East tournaments were canceled due to the pandemic.
Nominees were forwarded by their respective schools to the district offices, then on to DODEA-Pacific's area office for consideration.
ornauer.dave@stripes.com Twitter @DaveOrnauer
DODEA-Pacific Athletes of the Year by school (Selected by school administrators)Daegu — Charles Lyons, Sr., volleyball, wrestling; Bethani Newbold, Jr., basketball, softball.Robert D. Edgren — Chase Quigley, Sr., football, wrestling, soccer; Jenna Mahoney, So., tennis.Guam — Joshua Bamba, Sr., soccer, tennis; Ellie Sheffield, Sr., volleyball, rugby.Humphreys — Sh'voda Gregory Jr., Sr., football, basketball, track and field; Lily Austinson, Sr., cheer, softball.Kadena — Casey Cox, Sr., basketball; Reina Callahan, Sr., soccer.E.J. King — L.J. Scarver, Sr., cross country, basketball, track and field; Miya O'Mara, Sr., volleyball, cheer, track and field.Kubasaki — Haydn Peterson, Sr., football, wrestling; Abigail Robinson, Sr., volleyball, soccer.Osan — Bryson Goldsmith, Fr., football, basketball; Myles Bradley, Sr., football, wrestling.Matthew C. Perry — Marshall China, Sr., football, wrestling, soccer; Kate Munsell, Jr., volleyball.Yokota — Austin Fisher, Sr., football, wrestling, track and field; Emily Taynton, Sr., volleyball, basketball, soccer.Zama — Grace Bryant, Jr., volleyball, track and field; Chloe Sterling, So., basketball, soccer.