Kinnick hosts Kadena with something likely on the line again
by
Dave Ornauer
September 19, 2019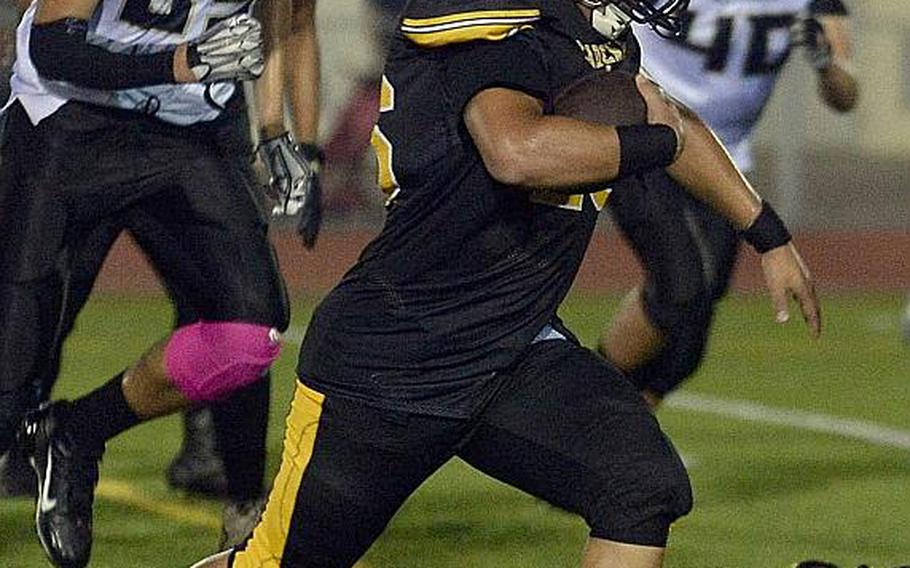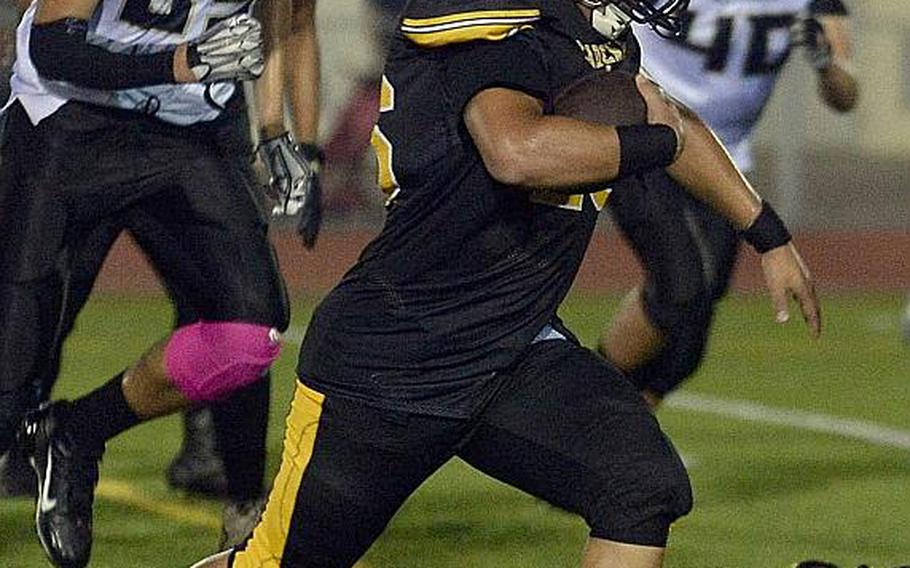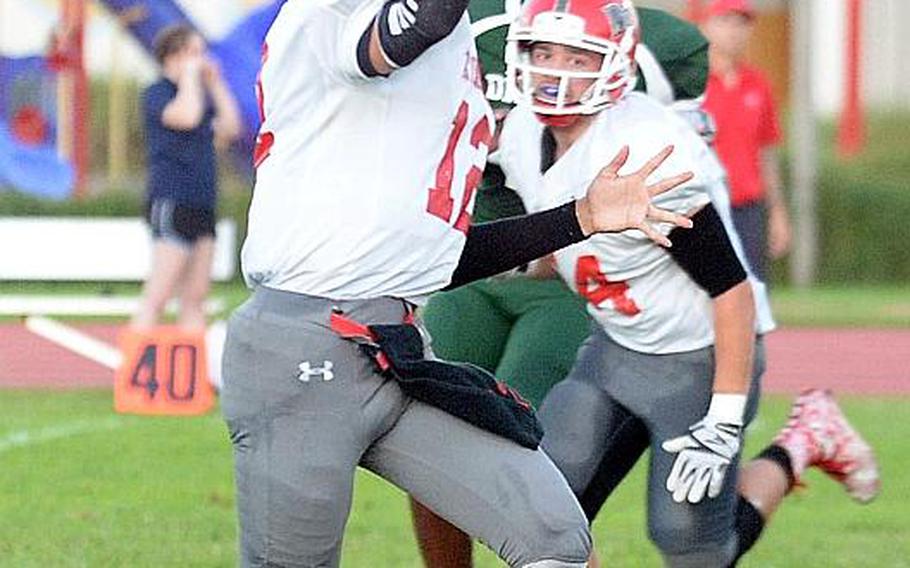 KADENA AIR BASE, Okinawa – Ask most Division I coaches in DODEA-Pacific football and they'll tell you every game means something.
But the last two-plus seasons, Kadena vs. Nile C. Kinnick has ended up meaning more than any other pairing. They've played each other the last two years for the Far East D-I title. And in every other game they've played, host rights to the title game have been on the line.
Friday's rematch is no different, as the Panthers (2-0) and Red Devils (1-0) take their unbeaten records into their latest showdown – with, quite possibly, D-I final host rights at stake yet again.
"We're anticipating a great game, just like the last four or five games, with a lot of fireworks," said Red Devils 10th-year coach Dan Joley. "This is a very meaningful game. Every game is important in Division I."
It's a question, Panthers 15th-year head coach Sergio Mendoza says, of keeping the proper perspective – it's an important game, but so is every game.
"Any time you play a Division I team, there's always something on the line," Mendoza said. "Right now, we're just focused on the week-to-week. The history is what it is. For us, it's game-by-game, step-by-step."
Kickoff is at 6:30 p.m. Friday at Yokosuka Naval Base's Berkey Field, all dressed up and ready to go after taking a pounding on Sept. 8-9 from Typhoon Faxai. There had been some doubt as to whether Berkey could host the game, but needed repairs were done in short order, officials said.
One difference this year, is both teams feature quite a few freshmen and sophomores on their rosters that otherwise include solid veterans such as Kinnick quarterback Patrick Kelly and Kadena running back Alfonso Mendez.
"We both lost a lot of upperclassmen," Mendoza said. "We have to teach them (young players) that this is high school football and they need to step up. Some will step up earlier than others, but we'll be better off for it."
Bad weather pushes ASIJ at Kubasaki football back CAMP FOSTER, Okinawa – Friday's American School In Japan at Kubasaki D-I football game was postponed due to Tropical Depression Tapah's projected approach this weekend and forecast of high winds and heavy rain. No makeup date has been set.
While all DODEA-Pacific teams have played at least one game, some as many as three by weekend's end, the Mustangs will end up playing their first game of the season next Saturday when they host Kadena on ASIJ's annual Spirit Day.
ornauer.dave@stripes.com Twitter: @daveornauer