Kinnick girls earned a spring sweep
---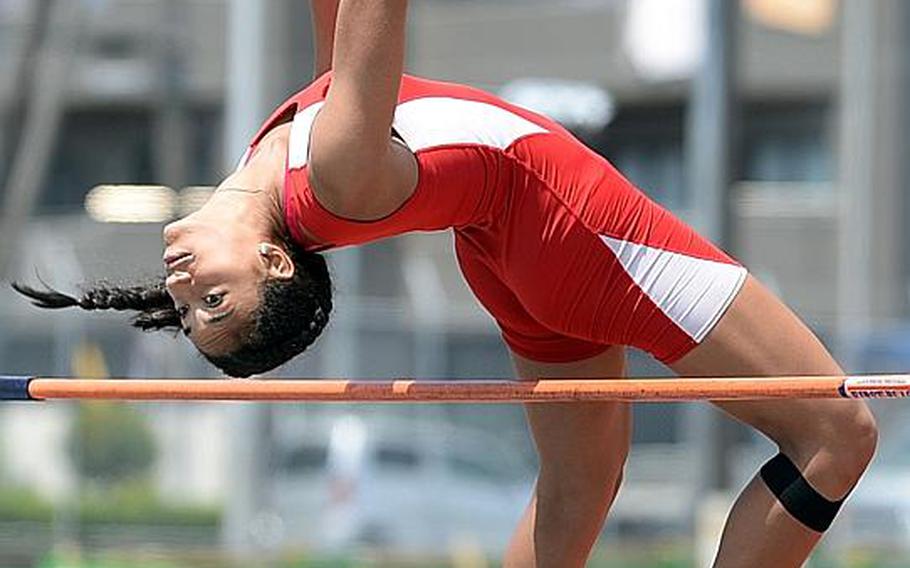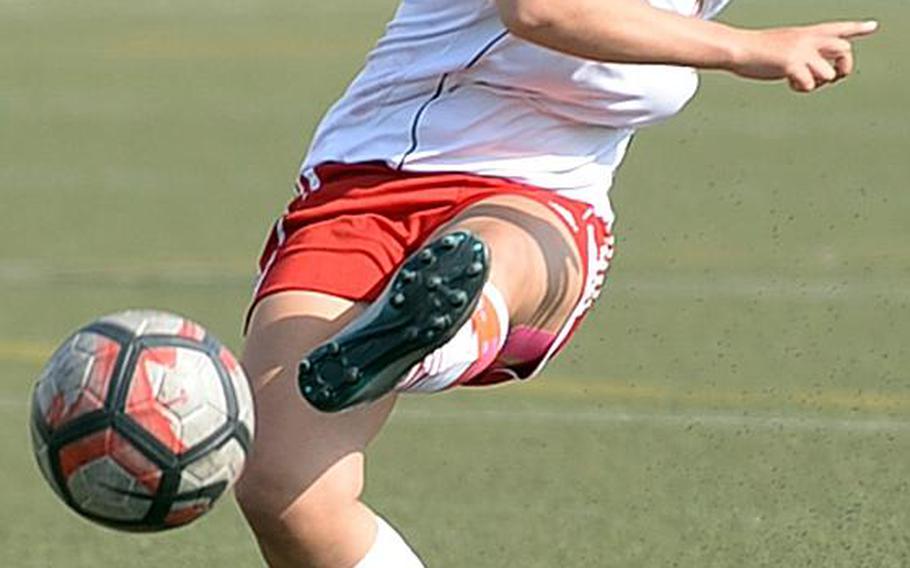 YOKOSUKA NAVAL BASE, Japan – Once she saw that Nile C. Kinnick won the Far East Division I softball tournament May 17 and girls soccer the next day, Exotica Hall said she knew her track and field squad had to do the same.
"Especially as (track and field was) later and they (softball and soccer) had already won one, we kind of talked and said we needed to do this," said Hall, a junior sprinter and jumper.
Kinnick's girls track and field team went on to win its third straight D-I school banner, giving the Red Devils a Pacific first – a girls sweep of all three Division I banners in one spring sports season.
The sweep came as a surprise even to some who played a part in it.
"We knew (the school) did really well, but we didn't know we did that well," Red Devils girls soccer coach Nico Hindie said.
A recap in order of Far East tournament triumphs:
Softball Faith Hughes tripled to lead off the seventh inning and scored the winning run on Kala Mahan's bloop single, giving Kinnick a 14-13 win over Seoul American in the softball final at Kadena Air Base.
The championship came after a coaching change at midseason. Gary Wilson and Dan Joley took the helm after longtime Red Devils coach Katrina Kemper stepped aside for personal reasons.
"A lot of people didn't believe in us" as a result, said senior third baseman Ashley Fitzgerald, who was named the tournament's Most Outstanding Player. "We just kept fighting, kept our heads up, we knew we could do it and give it all we got."
Soccer Kinnick's girls soccer team not only contributed to the historic sweep, but won the first D-I banner in the team's history, beating American School In Japan 3-0 after four previous appearances in the final - dating back as far as 2000.
The Red Devils' soccer title also came after a bumpy early part of the season. Kinnick suffered school-first defeats against Sacred Heart and E.J. King, getting off to a 0-4-1 start.
"I told the girls, we just had to find our style," Hindie said. Their turnaround also came in the DODEA-Japan tournament; the Red Devils didn't win, but "they saw a glimpse of what was to come, and they peaked at the right time," Hindie said.
Track Then came Far East track Monday and Tuesday. This time, the Red Devils left little to chance. They led the team points chase throughout the meet, and the girls earned three firsts, seven seconds and seven thirds.
Multiple individual winners included Hall, who won the 200 and set a meet record in the high jump at 1.6 meters. Dazlyn Brown, a senior, won the 100 and was a member of the winning 400 relay team.
"We competed with purpose," Hall said.
Twitter: @ornauer_stripes
---
---
---
---