Kinnick coach faces devil of a rebuilding task
---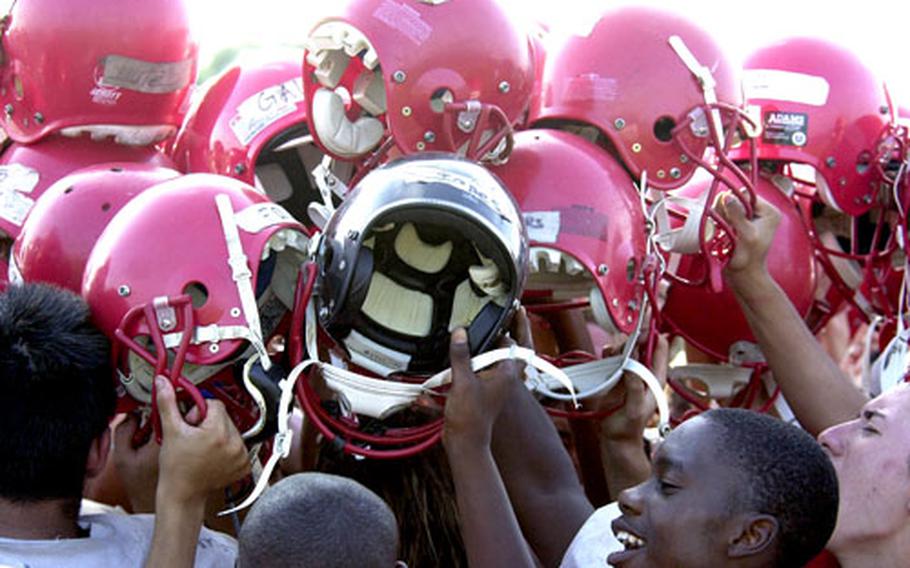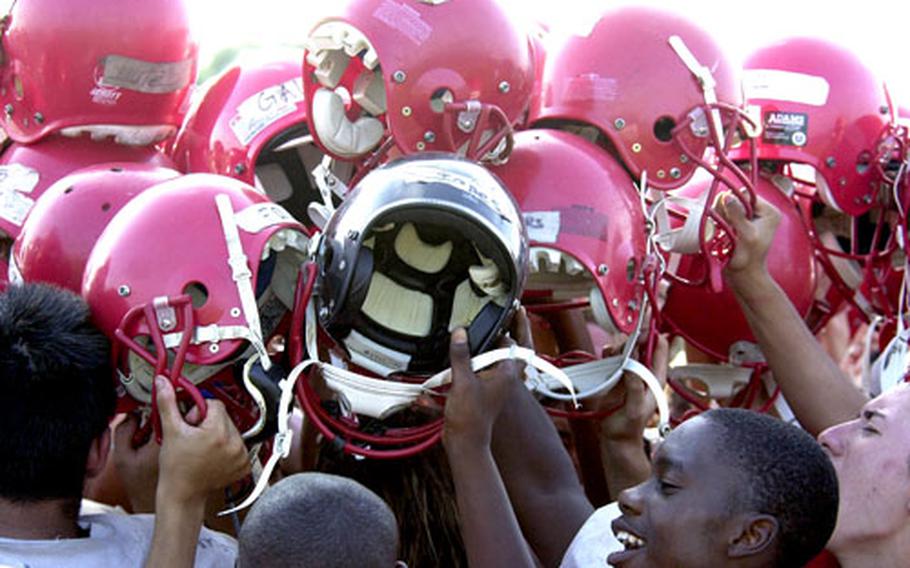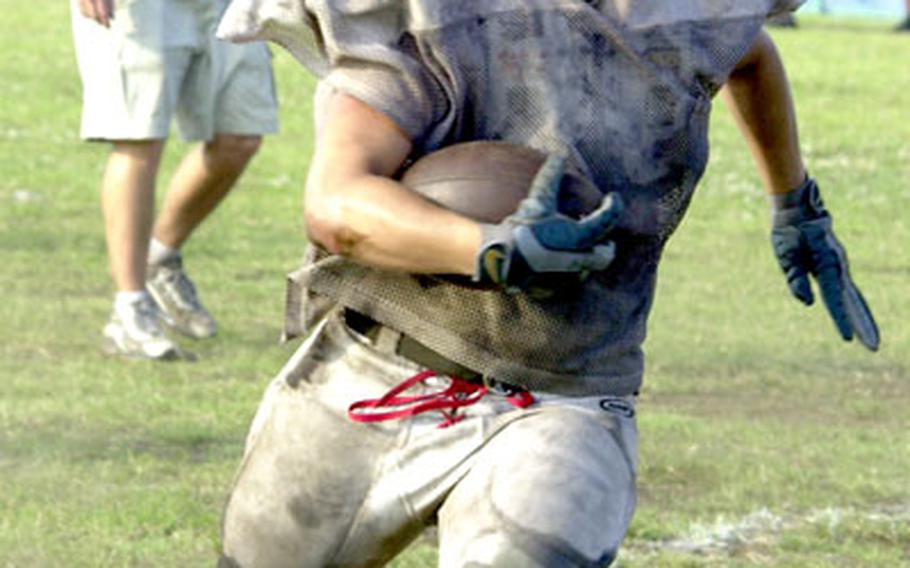 YOKOSUKA NAVAL BASE, Japan — If anybody's facing a stern rebuilding challenge in the Pacific high school football arena, it's Bill Schofield.
After a two-year run in which the Nile C. Kinnick Red Devils just missed overtaking perennial power Yokota for Japan Football League and Kanto Plain Association of Secondary Schools supremacy, he's having to reconstruct the team. In every respect.
No longer do the Red Devils have All-Japan players such as brothers Brenden and Leonard Lynce, Richie Korth or Adam Krievs. In their place are a handful of returnees and youthful newbies looking to make their mark.
Not only did the entire coaching staff depart after last season, but Schofield, who coached Kinnick's junior varsity the past four years, also has to replace Robert Stovall, arguably the most successful coach in Red Devils history, with four Kanto Plain titles to his credit in the late 1990s.
"I try not to think about it," Schofield said. "We're just trying to teach these kids the fundamentals of football, to play like winners and act like winners. That's the whole theme this year, play like winners and act like winners, on and off the field. Focus on perfecting the game."
That may be a tall order, considering the Red Devils' combined record of 13-5 the past two seasons, two second-place finishes in the Japan Football League and Kanto Plain Association of Secondary Schools and just missing an upset of six-time league champion Yokota, which escaped 7-6 last September at Yokosuka.
Only six players return and eight JV players move up to help form a core of 30 varsity players, none of whom Schofield says can clearly wear the label of superstar.
"I'm not sure we need any," Schofield said. "You can have a good team without stars. The team leaders have really brought these guys together."
Schofield spoke first and foremost of Yamato Cibulka, a senior who stands 5-foot-5 and weighs barely 160 pounds, but plays ferociously.
"He can play any position we need him to," said Schofield of Cibulka, who'll line up at running back, linebacker, long-snapper and even see time in the line.
Senior tight end Robert Barton returns "bigger and stronger" than he was a year ago. Also back is junior Richard Lute in the line and Jonathan Santos at wide receiver.
Replacing Stovall has been made easier by the presence of new offensive coordinator Gary Wilson and line coach Mike Valenzuela, among others, Schofield said.
"The kids are really responding to the new coaches," he said. "Most of them are volunteering. I couldn't be more proud to be out here with these guys."
Another plus is total participation, varsity and JV, of 78 players — "That's the largest turnout I've seen in my years here," Schofield said.
Though Schofield intends to do things his way, some remnants of Stovall's program will remain. The two questions Stovall asked his team after each game, "Are you proud of the way you played?" and "Did you play as hard as you can?" will be replaced by "Are you acting like winners?" and "Are you playing like winners?"
Schofield said the team's parental booster group, called the "Football Fanatics" under Stovall, will be renamed, though their pre-game lunches and pool parties will continue.
The Red Devils got into pads early last week and Schofield was still trying to go about the business of putting his players into positions.
"Our newbies look like good athletes," he said. "But until we start hitting, it will be hard to see the potential."
That might come on Friday, when Kinnick hosts players from two Japanese teams in the Yokosuka area that play against the Japan Football League All-Stars at the end of each season.
"We'll know a lot more then," Schofield said. "That will tell the tale."
---
---
---
---