Track preview
King's debut means that everyone's on track in Pacific
---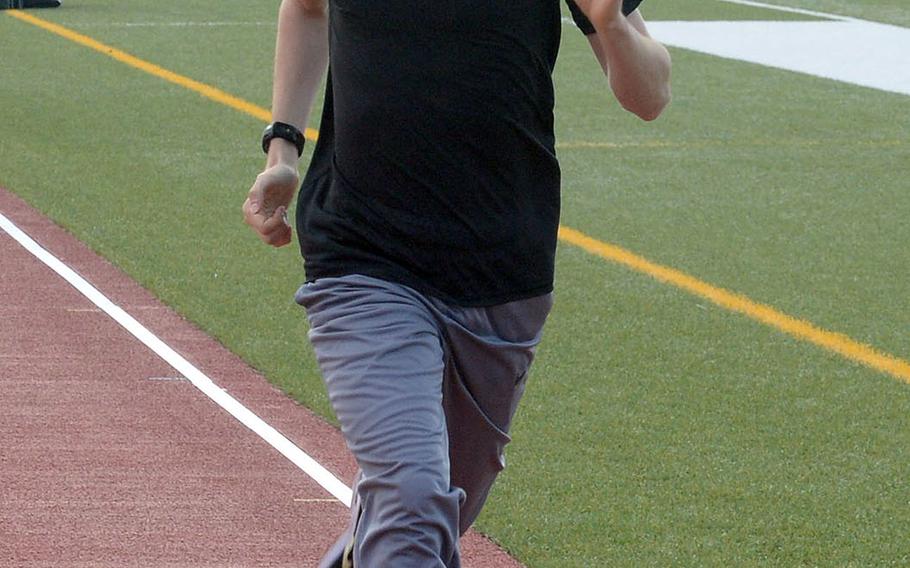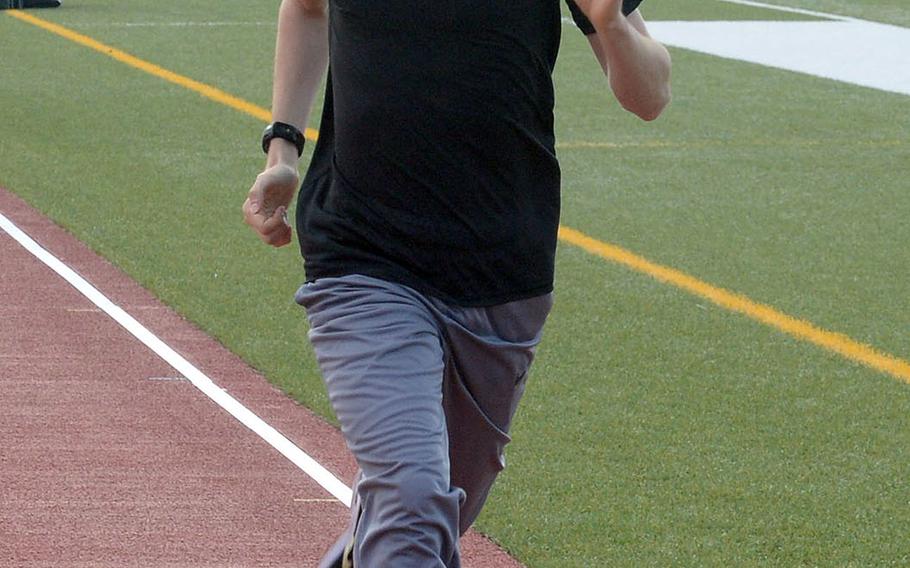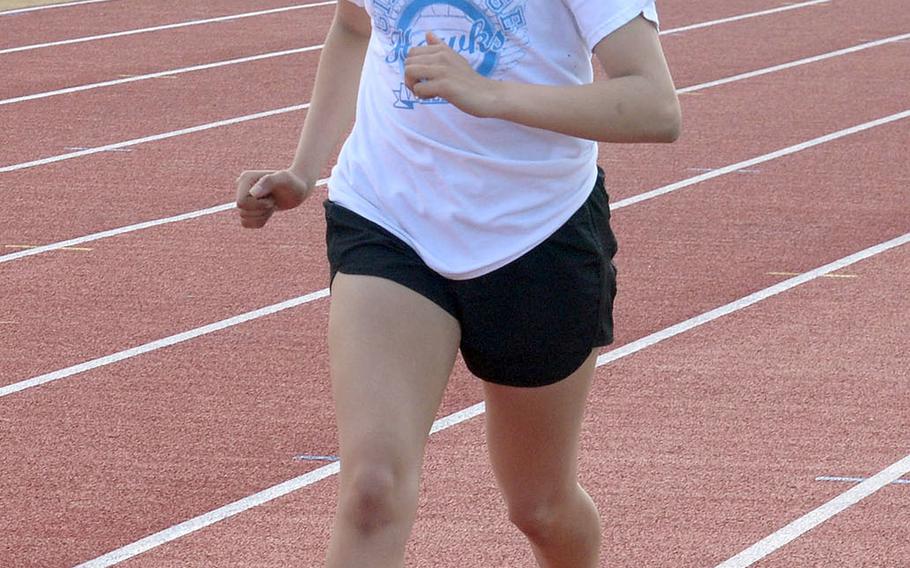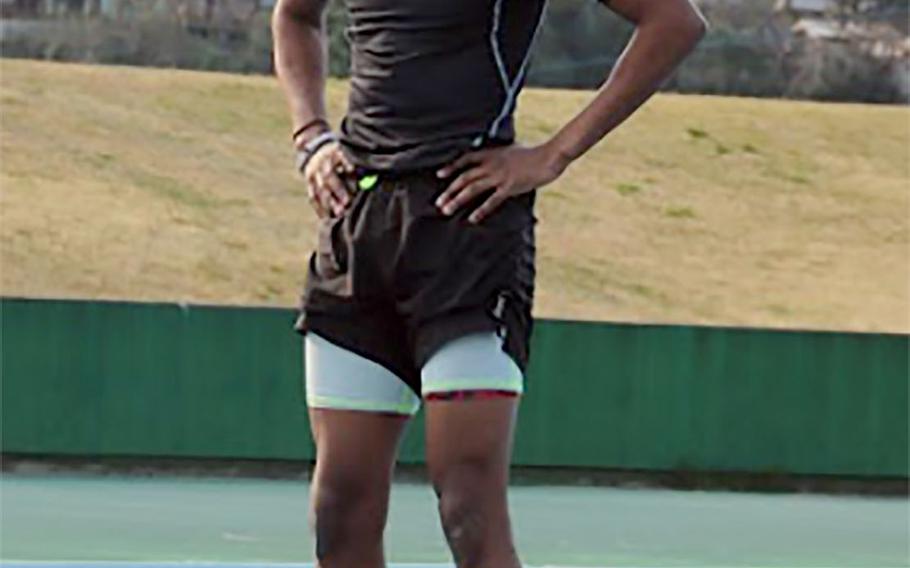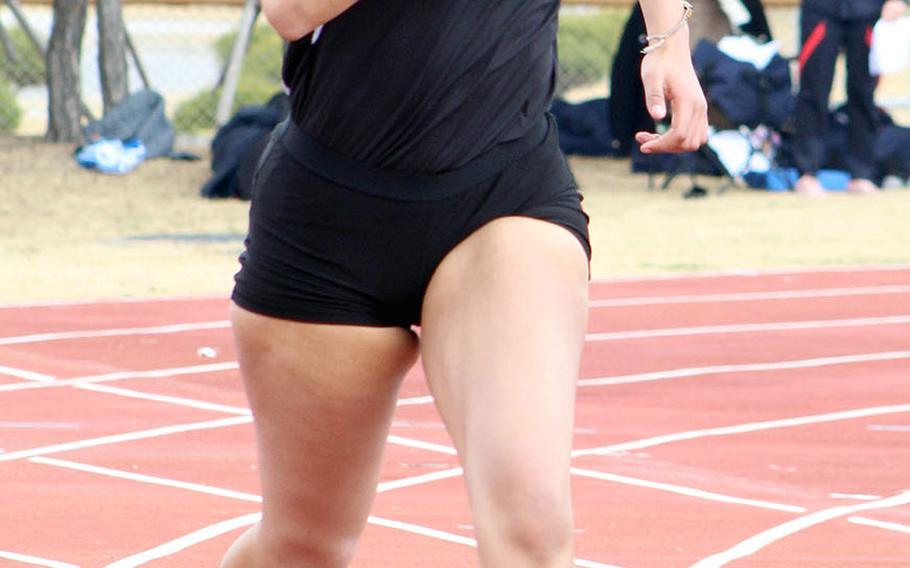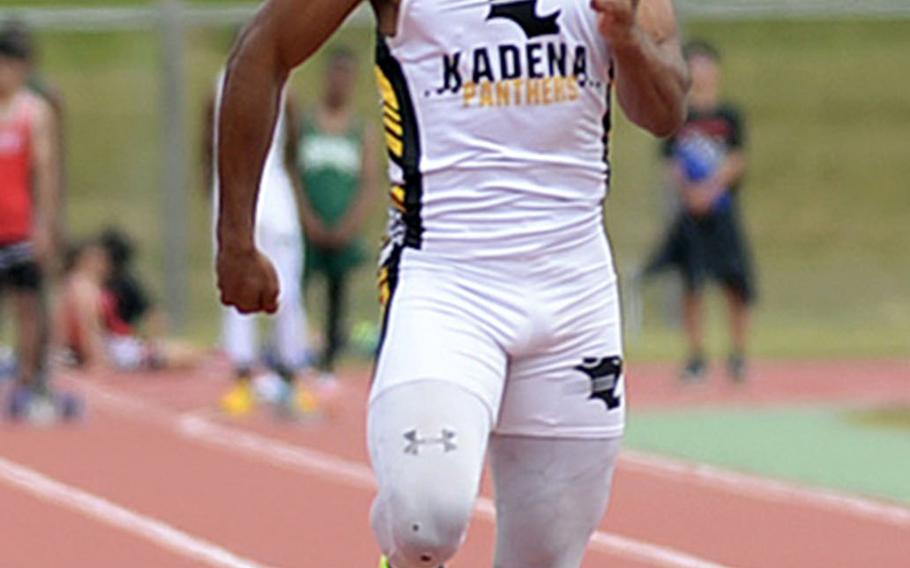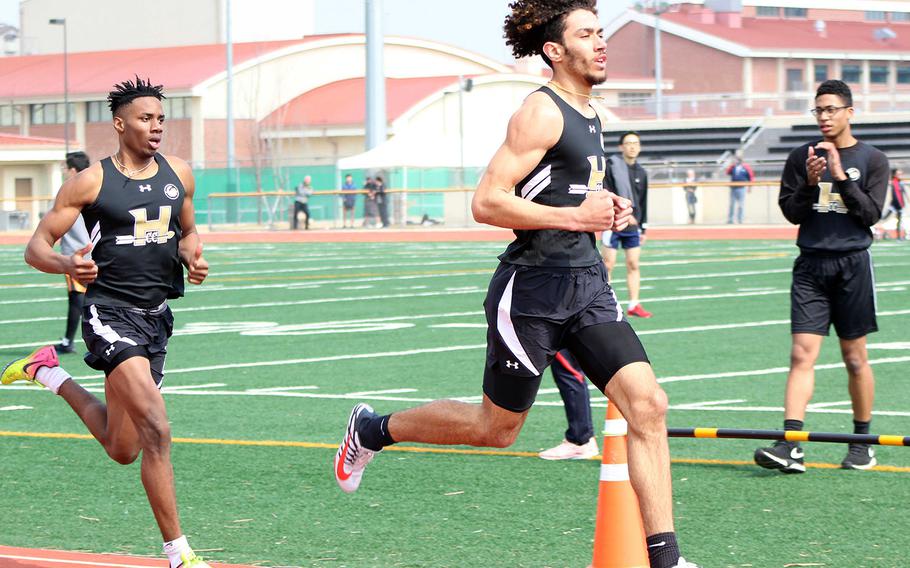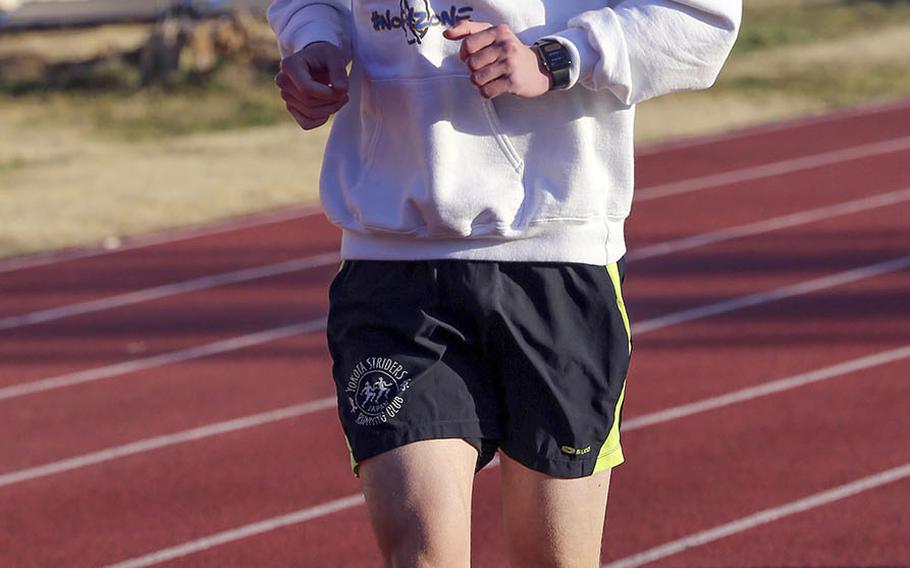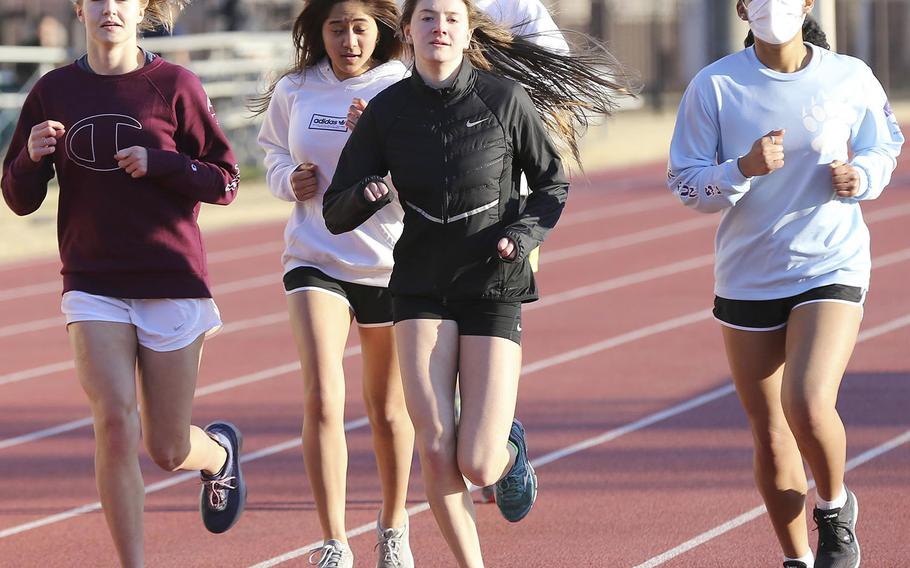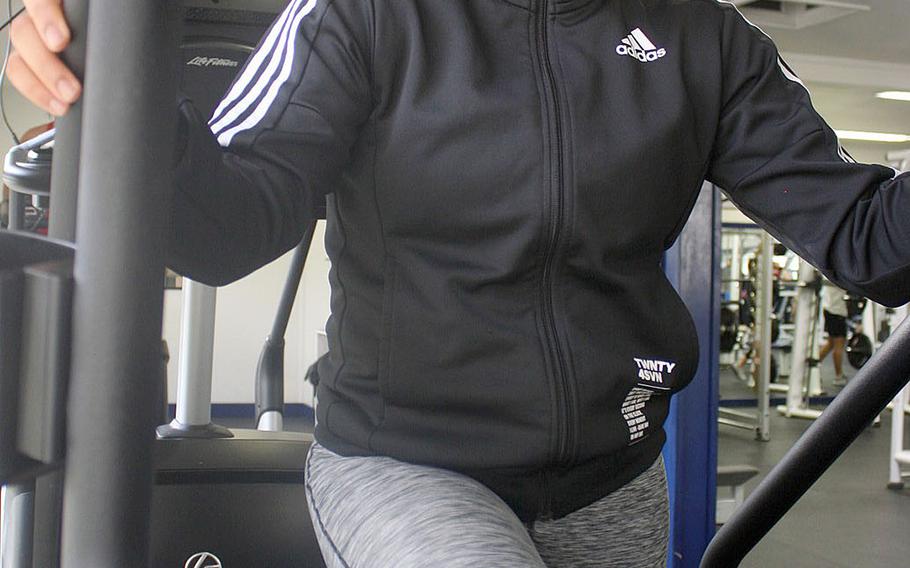 For the first time since it became a Far East tournament sport in 2010, all DODEA-Pacific schools now have track and field teams.
E.J. King became the latest, and last, to join the club and begins its quest to become competitive and challenge for Far East Division II honors this Saturday when the Cobras travel to Yokota for DODEA-Japan's second meet of the season.
"We're looking forward to that first meet, to see how we perform," said Nicole Reuss, the Cobras' head coach. "We're excited."
King had some athletes who wanted to "run and jump," Reuss said. A proposal for King to form a track team was made by school athletics director McKinzy Best last spring and it was approved by the Japan district office, DODEA-Pacific athletics coordinator Tom McKinney said.
Before arriving in Japan, Reuss had coached at DDESS Fort Knox, Ky., where the boys team won the Kentucky state 1A team title. "We had a great team there … I was pretty fortunate," said Reuss, who claims Rochester, N.Y., as home.
King will make its DODEA-Japan debut with just nine athletes, after an almost 24-hour bus ride from Sasebo Naval Base in southwestern Japan.
In tow, the Cobras will have L.J. Scarver, a junior sprinter who transferred to Japan from Jacksonville, Fla., and freshman Brandon Powell, projected to do long jump and sprints.
Scarver is "sure to be a Far East competitor in the middle-distance events," said Cobras assistant coach Travis Elliott.
Powell has jumped "pretty far" in the long jump and shown some speed in the short-distance sprints, "so he's showing some potential there," Reuss said.
King only has nine athletes in uniform at the moment, but if Scarver, Powell or others enjoy some early success, it might bring others to Reuss' and Elliott's offices. "That's usually how it starts," McKinney said.
While it's "too early to say" whether that might happen or not, "the students seem interested," Reuss said. "It's exciting to bring it up and get the ball rolling."
One team that got the ball rolling just last year is Matthew C. Perry, which is up to 39 athletes from 17 in its inaugural year. Among them are juniors Owen Young and Angelique Armijo, the reigning Far East Division II cross country champions.
Among other Division II hopefuls, Zama looks to win the combined title for the fifth time in six years, led by a solid blend of youngsters and veterans. Freshmen Keshawn McNeill and Jalen Brown are among newcomers to a sprint-heavy Trojans lineup.
There will be a new Far East Division II champion team, as Humphreys has moved to Division I due to an enrollment spike over the last year.
Humphreys returns 18 athletes, a sprint-laden lineup featuring Junior Gregory, Jalen Hill, Jaylan Horne, Cullen Areniego and Cleo Cody. Quintin Metcalf hopes to challenge the Pacific's high jump record. Ebony Dykes and Daniel McIntosh transferred from Seoul American.
Four-time defending Division I champion Nile C. Kinnick isn't as deep as it was a season ago, but the cupboard is far from bare.
Debrianna Ellis (sprints), Sontti Sesay (hurdles) and Annabel Stafford (distance) headline the girls lineup. HanokhEliyahu Gailson, a junior, brings depth to the distance corps, while senior Connor Joley headlines the Red Devils throwers.
Kadena's "big three" distance runners Guy Renquist, Trevor Williams and Hayden Bills bring depth to the Panthers boys lineup, along with sprinter Eric McCarter and thrower Uriah Morris. Senior Keyyana Womack might challenge some Pacific girls sprint records.
---
---
---
---