Keys to Victory: 108th Army-Navy Game
by
Patrick Thornton
November 26, 2007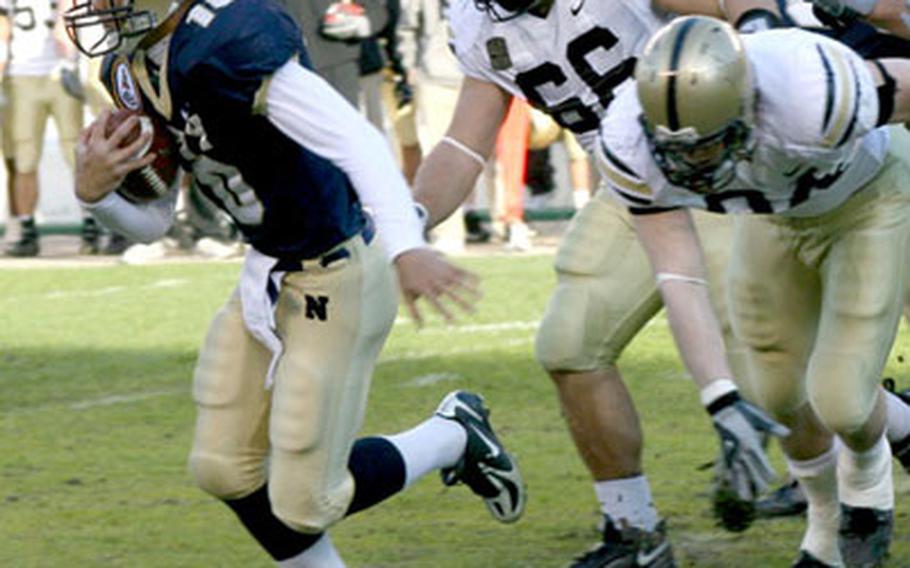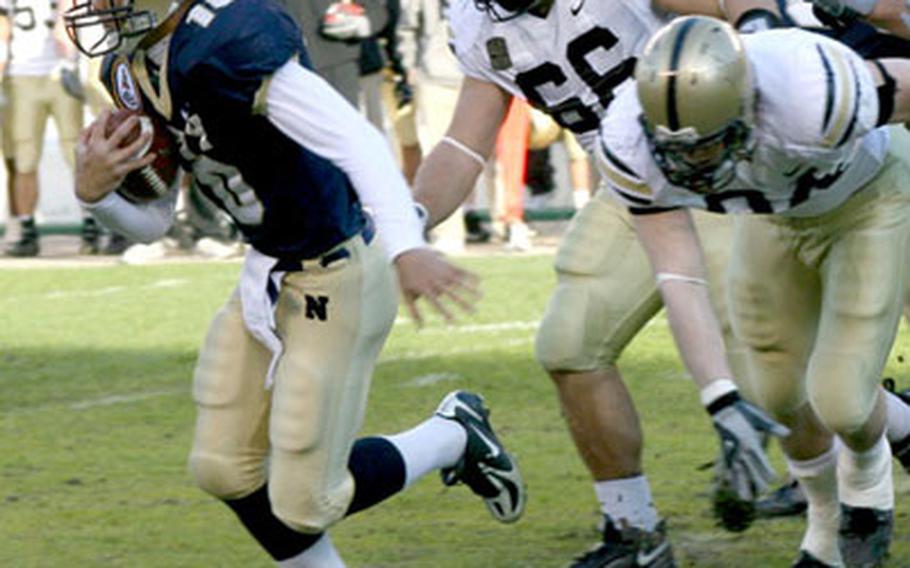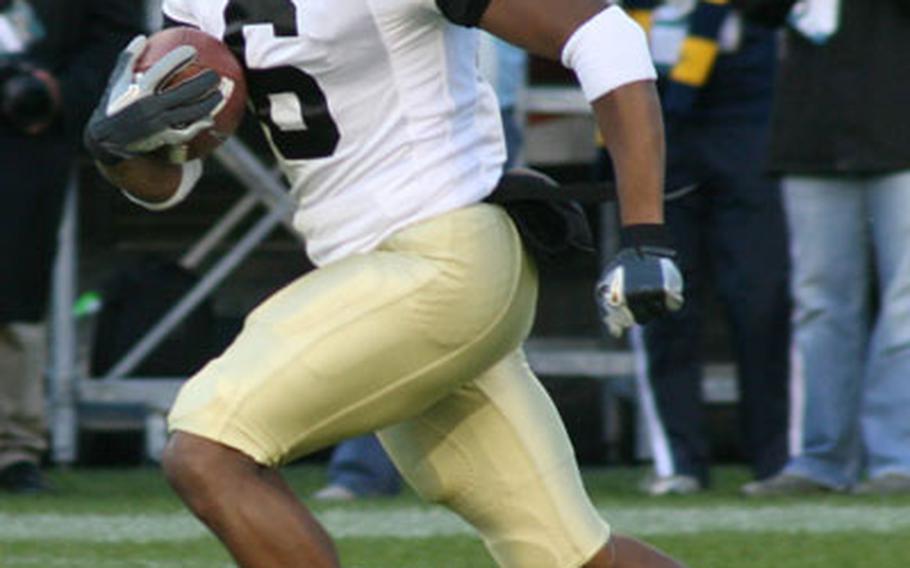 Note:This is just one feature in a series of many on the big game. Click here for the full feature.
On paper this game seems to favor the Midshipmen over the Black Knights.
Navy has a winning record and is going for its sixth-straight win over Army and a fifth-straight bowl appearance, while Army is a program in transition. But football games come down to team strengths and individual match-ups. Army was able to keep the score close last year before losing 26-14.
The Black Knights and Midshipmen were tied 7-7 at the half, but eventually Navy's superior talent took over. But you can usually throw out the records and the past when these two teams meet. Army's largely forgettable season would be one to remember with a victory over Navy. Both teams have been waiting all year for this game, and the winner will come down to which team can execute its game plan better.
Army:
1. Stop the run
Navy has the top ranked rushing attack in the country. The Midshipmen are averaging 357.4 yards rushing per game. Army has to slow down the potent triple-option attack of Navy if they want to have any chance of winning this game. There is only one way to shut down the option.
2. Play assignment football
Players have to be disciplined to stop the option. If Army's defensive players can stick to their assignments and be disciplined, they'll be able to slow down the Navy rushing attack and have a chance of upsetting the Midshipmen.
3. Keep Navy's offense off the field
Slowing down Navy's rushing attack is easier said than done. Army would make its job a lot easier if it can keep the Midshipmen on defense. Army has struggled with its pro-style offense at times, but if they can mix the run and the pass well, they might be able to establish an offensive rhythm and control the time of possession.
4. Take care of the football
Army had two costly interceptions in last year's game, including one that was returned for a touchdown. When these two teams play you can usually throw out the records, but losing the turnover battle is a recipe for Army losing.
The Black Knights are the superior throwing team, and last year they had a 151 to 11 edge in the passing game. That edge was largely negated by two big turnovers. Navy doesn't throw a lot, which helps keep their turnovers down. Navy's offense can overcome mistakes – Army's cannot.
Navy:
1. Run the ball
If Navy's offense gets going this, could be a long day for the Black Knights. Navy not only controls the clock, making it difficult for opponents to establish an offensive rhythm, but the Midshipmen are also able to put up a lot of points. Navy is averaging 40 points a game.
Last year Navy threw for just 11 yards on six passes. The Midshipmen were able to get away with such a dismal passing attack because of their 264 yards on the ground on 54 carries. This year's edition of the Midshipmen is even better on the ground.
Navy has seven players with 400 or more yards rushing, including two with more than 700. Junior quarterback Kaipo-Noa Kaheaku-Enhada leads the team with 755 yards and 11 touchdowns on the ground. He also threw for 823 yards and six touchdowns. Junior Eric Kettani leads all Navy running backs with 710 yards and nine touchdowns.
2. Don't give up big plays
There are two fundamental truths about Navy: they run the ball really well and they give up a lot of points. Navy gave up 62 points to North Texas, which usually means a blow out, but the porous Midshipmen defense was bailed out by a 74-point performance by the offense.
Navy has also allowed opponents to score 52, 45, 44, 43 and 34 points this season. The least they gave up was 19 points to Temple in a 30-19 victory. Army, however, beat Temple 37-21.
3. Force turnovers
Navy, as a running team, doesn't commit a lot of turnovers, but Army needs to throw the ball and run to win. No matter how well Army runs the ball, the Black Knights won't be able to win if they turn the ball over, especially through the air. An interception for a touchdown sealed Army's fate last year, and the same mistakes would yield a similar outcome.
Army's sophomore quarterback Carson Williams has four touchdowns to just one interception in the Black Knights' three wins. He has seven touchdowns and 11 interceptions in Army's seven losses he played in. The young quarterback is playing better this season, but still is plagued by mistakes at times.
More stories about the game
Academies looking for bragging rights in 108th Army-Navy Game
Sound OffGot something to say about your favorite or least favorite team? Want to sound off about the big game? E-mail ArmyNavyGame@gmail.com, and we'll select the best e-mails and audio clips to post on our special feature coming later this week.
Please include your name, age, location and rank and unit, if applicable. If you are sending an audio file, please make sure it is smaller than 15 megabytes.