D-I boys soccer
Kaiserslautern scraps way to repeat
by
Gregory Broome
May 24, 2018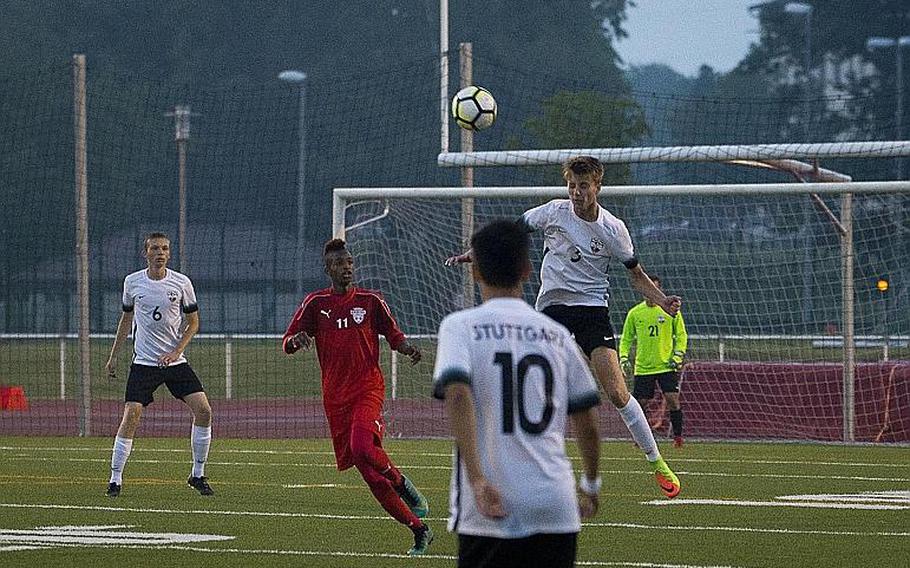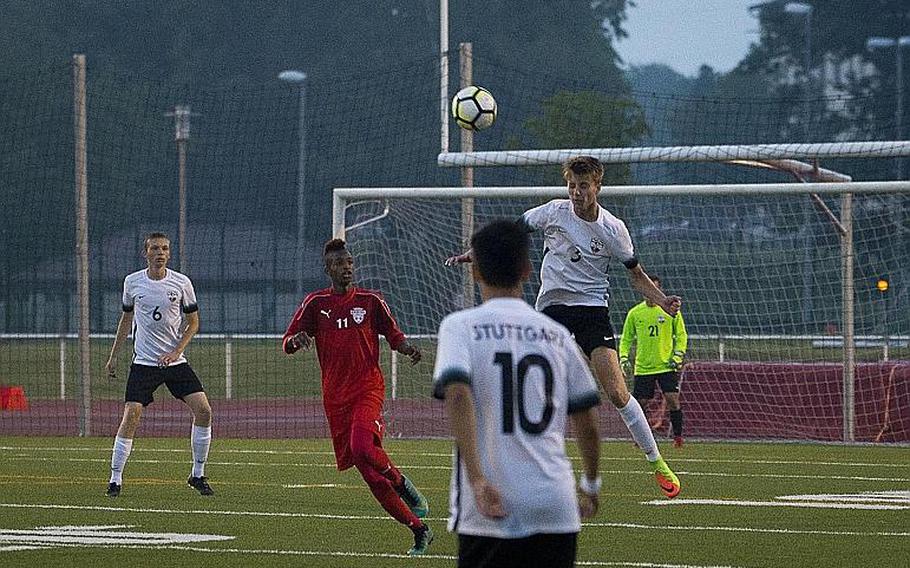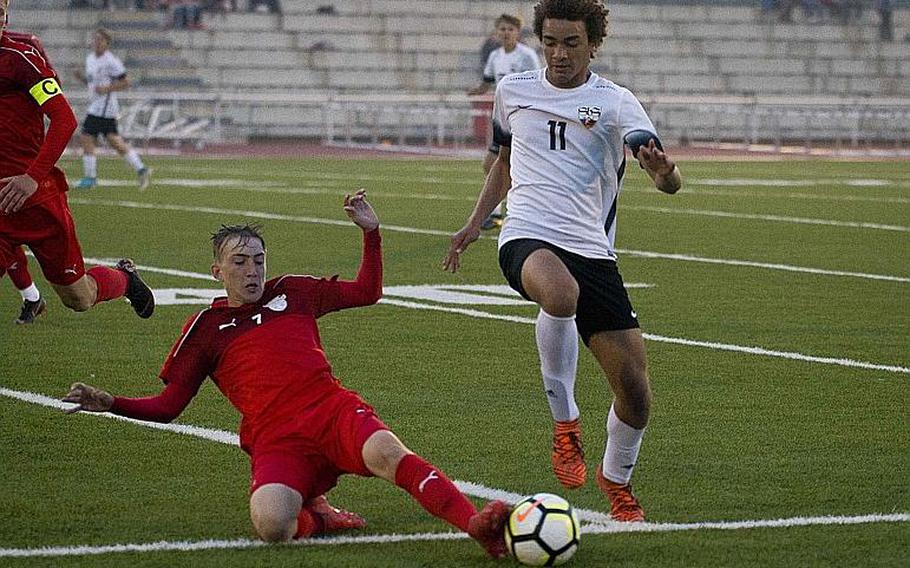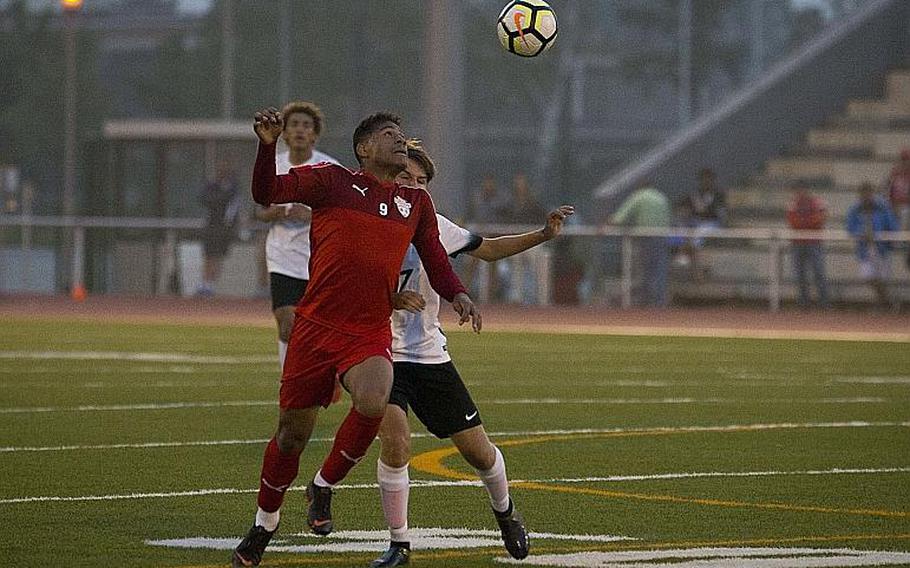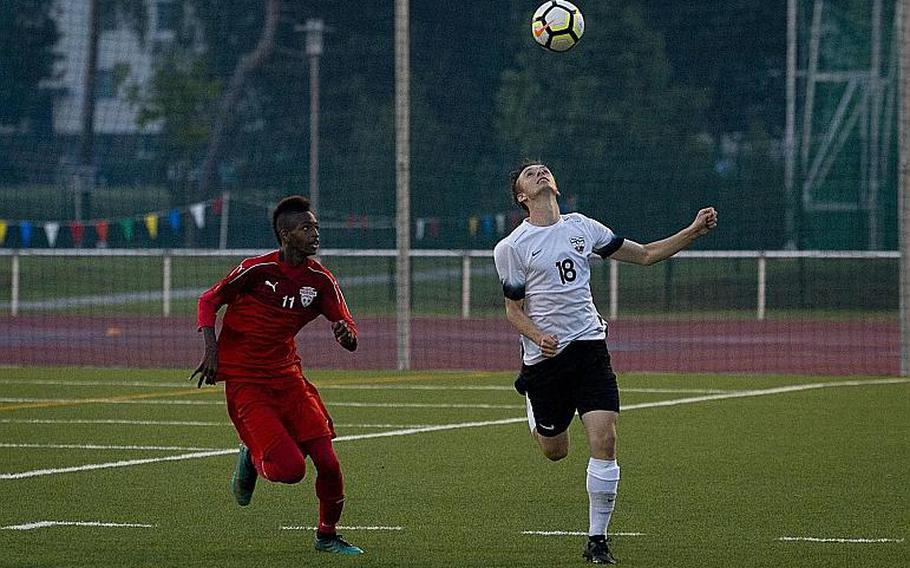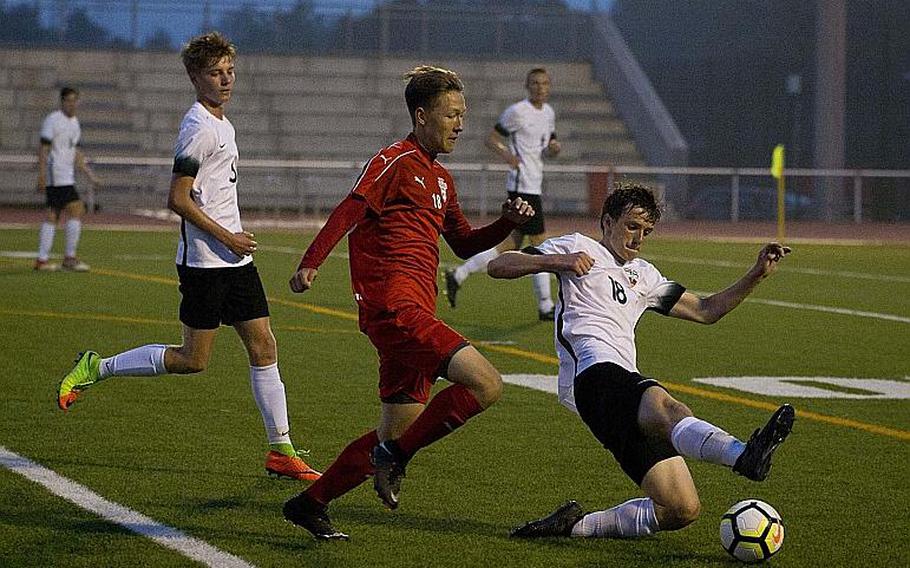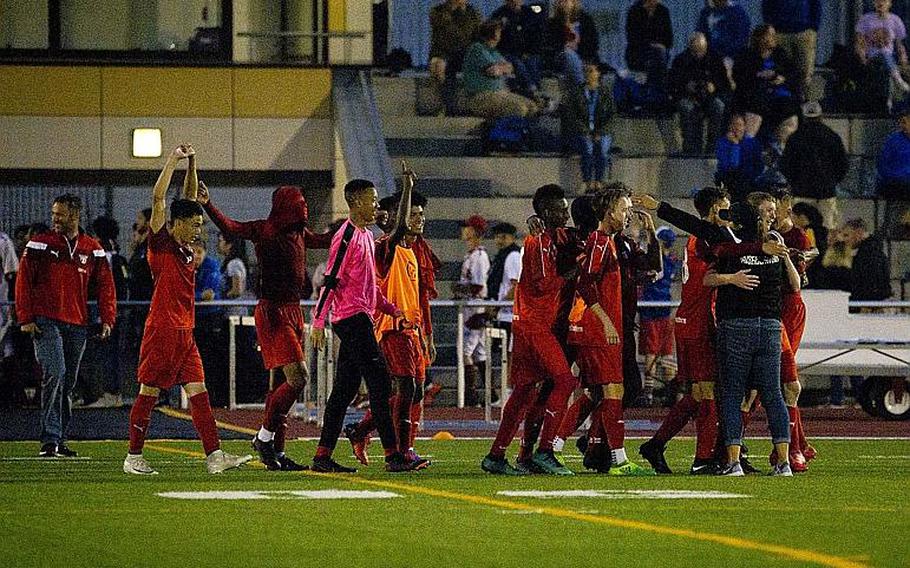 The 2018 Kaiserslautern Raiders are not what's left of a championship team. They are a championship team in their own right.
The Raiders repeated as DODEA-Europe Division I boys soccer champions Thursday at Kaiserslautern High School with a 2-1 defeat of the Stuttgart Panthers, following up the program's dominant 2017 title run with a scrappier sequel in 2018.
"Last year we had a God-given talent. No matter what we were going to win," Raider star Tyler Jankowski said. "This year, it was more just hard work.
"We wanted it more."
The championship game's decisive sequence occurred early in the second half. A disastrously placed Stuttgart handball gave the Raiders a straight-ahead view on a free kick from just outside the penalty box. Kaiserslautern predictably entrusted the kick to Jankowski, and the senior captain lasered the shot past an inadequate Stuttgart wall and into the net.
The Raiders stayed aggressive, and that approach yielded a Chris Christensen score off a loose ball in front of the Panther goal to double the Raider lead with 10 minutes to play.
That second score proved necessary when Stuttgart's Abe Engelke, who also scored his team's only goal in the Panthers' 1-0 semifinal win over Ramstein on Wednesday, emerged from a scrum of corner-kick chaos to punch in a score with some four minutes to play in regulation. But Stuttgart's efforts at a late equalizer fell short, wrapping up a strong tournament for the Raider defense.
"We had five people in the back and they're all brick walls," Kaiserslautern goalie Enrico Ard said. "They did outstanding."
In fact, the Raiders as a whole responded well to the pressures of the tournament, outperforming their unremarkable regular season and the resulting fourth seed assigned in the Division I bracket.
"That was just our preseason," Ard said. "Our real season was Europeans."
While they fell short of the glory Kaiserslautern enjoyed Thursday, the Panthers, too, will look back fondly at the spring of 2018. Long overshadowed by Stuttgart's more accomplished girls program - and likely still overshadowed, as the Panther girls beat Ramstein for the Division I girls title just before the Stuttgart boys took the field - the Panthers overcame a 1-2 start to the regular season, persisted in the face of a late deficit Thursday and finished within a goal of taking the European final to penalty kicks.
"I was super proud of my boys," Stuttgart coach Chris Kelly said, adding that he thought his Panthers played better Thursday than in Wednesday's signature defeat of Ramstein. "This is a team that really came together throughout the year.
"They stepped up to the moment today."
The moment, however, belonged again to the Raiders. While this year's team is far different than the powerhouse that steamrolled to a runaway European title last spring, there's a pattern emerging for Kaiserslautern boys soccer.
"We always get it together in Euros," Jankowski said.
Twitter: @broomestripes