Boys cross country Athlete of Year
Kaiserslautern's Lawson led the pack all year
by
Gregory Broome
November 20, 2012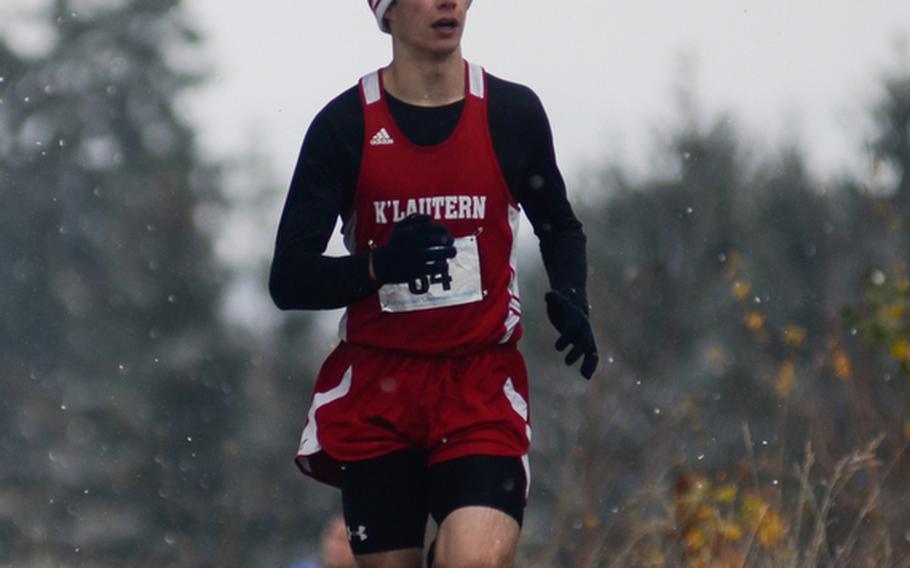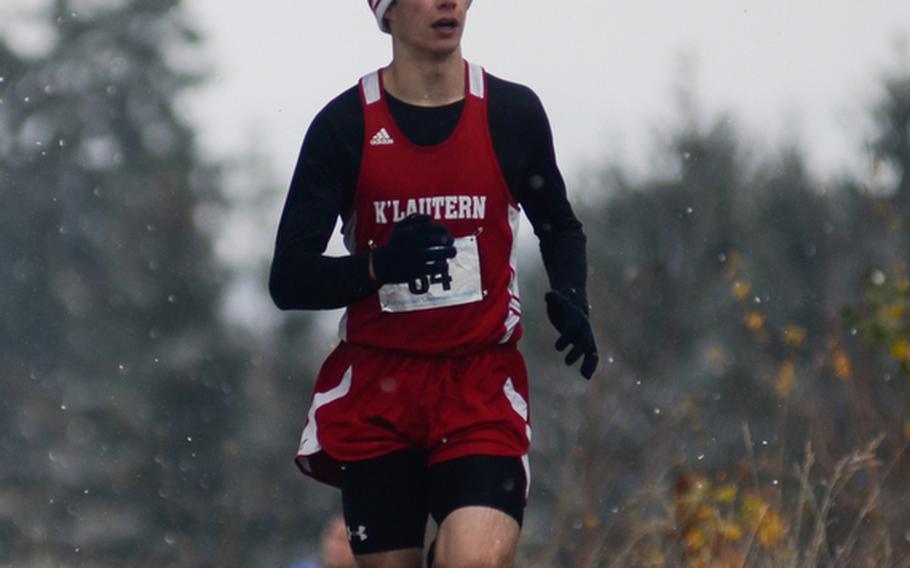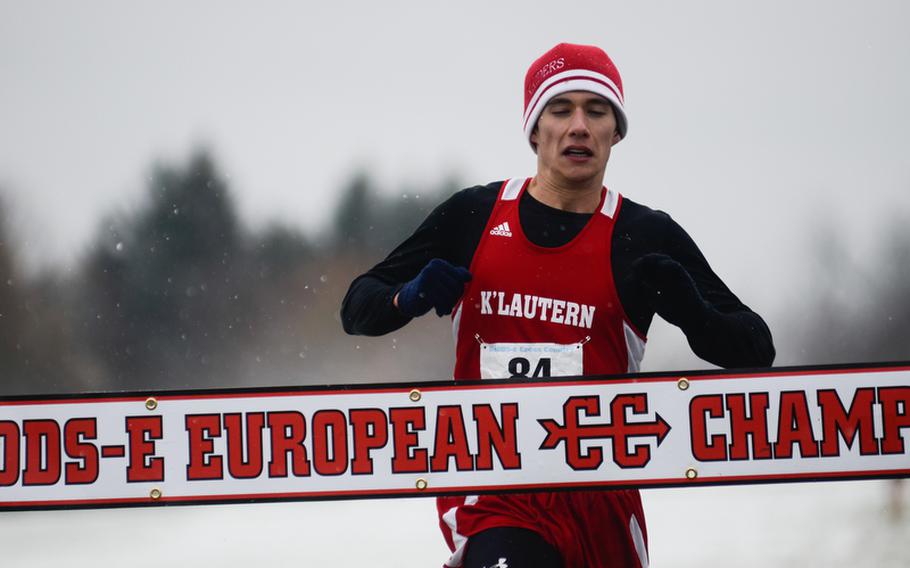 For Kaiserslautern senior Michael Lawson, cross country is a team sport.
Until it isn't.
Head coach Dennis DePriest's Raiders program is a tight-knit and well-organized unit. Runners train on a sliding scale according to maturity and ability, and progress can be tedious. Teamwork is a unique blend of camaraderie and confrontation. Raider runners support their teammates even as they pursue them.
"One thing that my coach has always emphasized is using each other to make yourself better," Lawson said. "They have helped push me beyond what I thought I was capable of."
Lawson is the consummate product of the Raider machine. He's spent the last three autumns navigating DePriest's meticulous road to the top, fully trusting his coach and the process.
In his senior season, Lawson's patience was richly rewarded.
He trudged through snow and wind for a clear victory at the DODDS-Europe cross country championships. The individual win capped a remarkable perfect season for Lawson; the team victory gave Kaiserslautern its first cross country championship since 1996.
"Our eyes have always been on getting better and eventually setting ourselves up for success," Lawson said. "It was a gradual thing, and this year we really showed we had what it takes to win the championship."
Lawson speaks in the royal "We" frequently, a tribute to the strong bonds tying the senior star to his teammates. But even those bonds have limits.
"When it comes to race day, you're trying to beat the person on your left and right," he said. "No matter who they are."
Even among the starting-line herd, Lawson cuts a distinctive figure on a cross country course, stoic and determined throughout the brief quarter-hour or so he requires for the journey. He's tried motivational gimmicks and pre-race rituals, and deemed them unnecessary.
"You can prepare however you want, but when you step on that line, everything goes blank," Lawson said. "You run your race. That's all that goes through my mind."
Lawson does so many things right as a student-athlete that it begins to seem surreal, according to DePriest:
He's fundamentally and technically sound.
He's an ideal teammate and a classy competitor, gracious in defeat or victory.
He's a responsive student of the sport and a tireless worker.
But fans of human fallibility will be relieved to know that Lawson possesses a signature flaw.
He's a front-runner.
Grizzled cross country competitors are either bemused or annoyed by the inevitable sprinter at the start of each race. Such upstarts often revel in his healthy lead while oblivious to the rigors that lie ahead. Competitors anticipate the moment they'll turn a corner to find the winded front-runner wheezing into his wobbly knees.
Lawson is that sprinter, with a couple of key differences. He doesn't slow down, and you won't see him until he's cheering you on from beyond a broken finish line.
"A lot of people are afraid to run out front," DePriest said. "He has a tremendous amount of courage."
After years of the slow climb, Lawson has earned his place at the front. In 2012, it was simply his time.