Kaiserslautern held to one hit, loses Little League series
---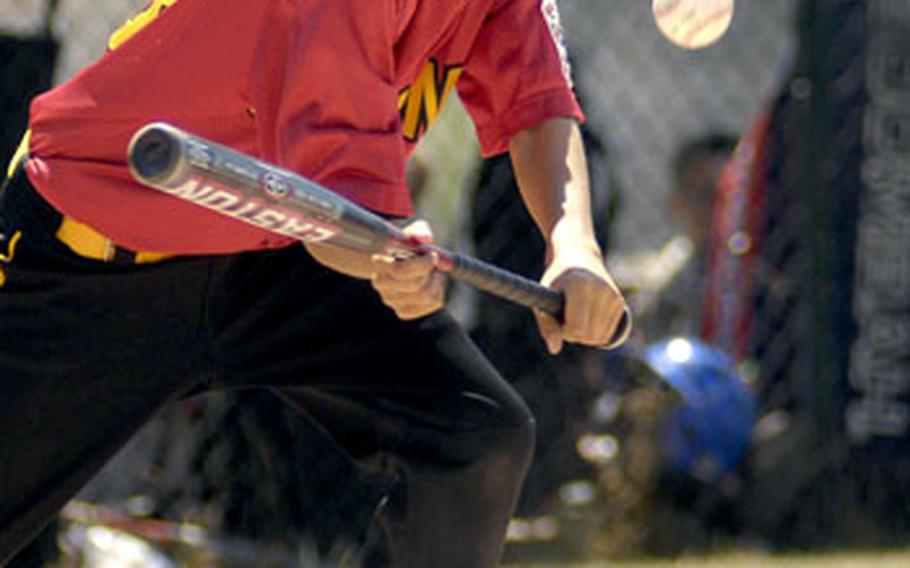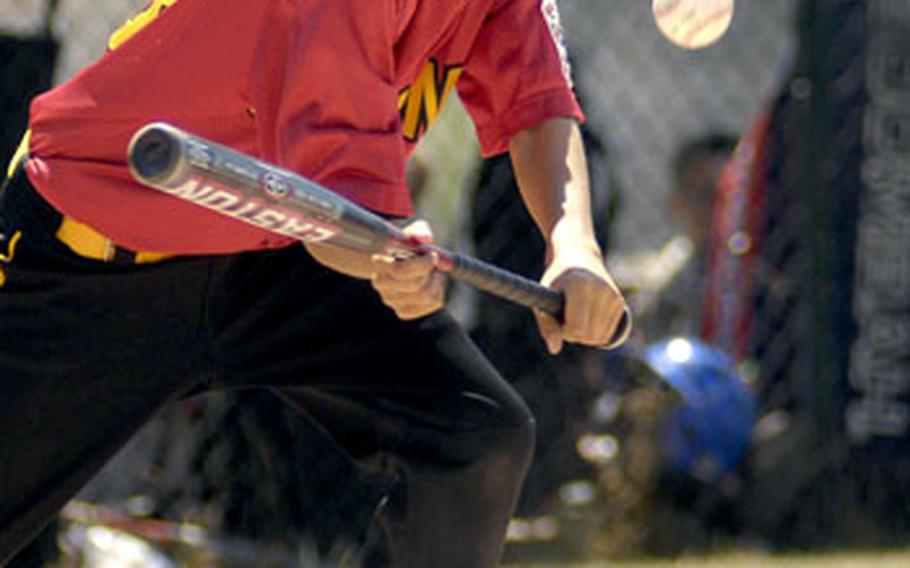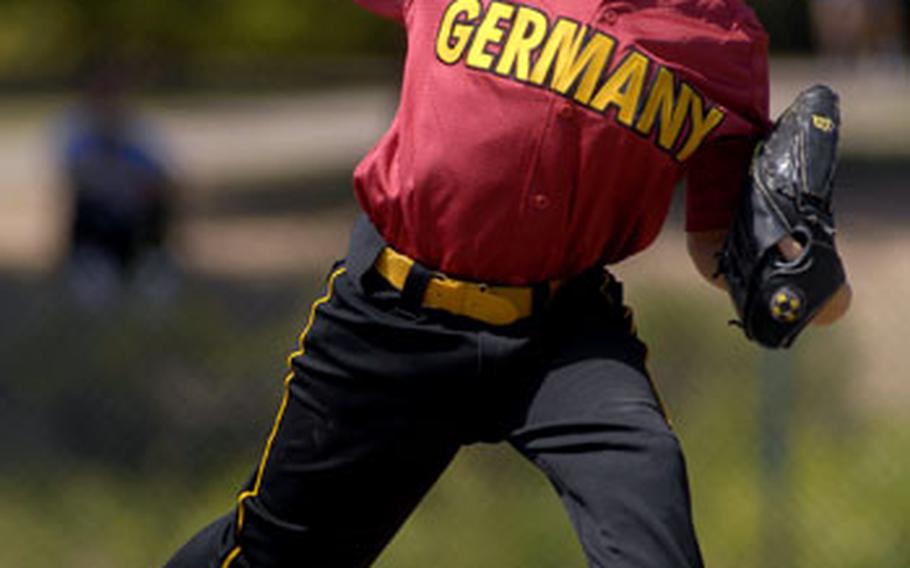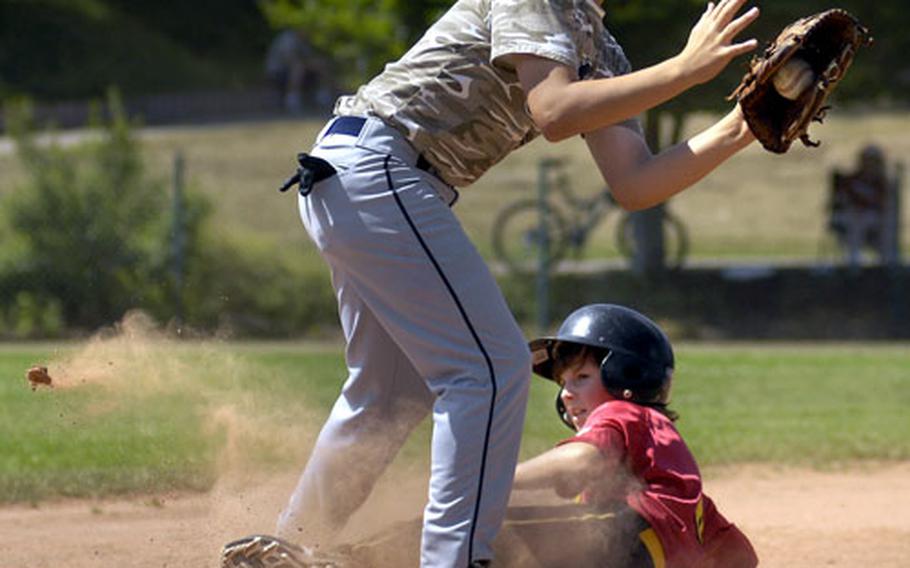 RAMSTEIN AIR BASE, Germany — The roadblock that the Kaiserslautern Military Community's 11-12-year-old All-Stars encountered Wednesday against German national champion Baden-Württemberg became a dead end Thursday when they lost for the second time in the best-of-three playoffs.
The 10-0 defeat ended KMC's season and put Baden-Württemberg in Little League Baseball's European Regional in Kutno, Poland, as the champions of Germany. At stake is Europe's berth in next month's Little League World Series in Williamsport, Pa.
Pitcher Kevin Kane went the distance for the Germans, allowing just one hit and striking out 13 of the 21 batters he faced during the six-inning contest. For good measure, he went 3-for-3 from his No. 3 spot in the batting order, driving in three runs with a single, double and solo home run.
"Today was a good day for me," Kane said matter-of-factly as Baden-Württemberg celebrated its victory.
Kane kept the KMC batters off-balance all day, mixing hard stuff with off-speed curve balls and what his coach, Geoff Atwater, called a splitter.
"It's not really a splitter," Kane said as he demonstrated how he grips the pitch that baffled KMC all day. "It's really a split-seam fastball."
Sal Vargas tripled down the right-field line with two outs in the fourth for KMC's only hit, but he was stranded when Lane struck out the next batter.
Other than that, KMC had just two base runners: Joshua Neal reached in the first inning when Baden-Württemberg third baseman Kevin Ludwig couldn't come up with a corkscrewing shot off the end of his bat; and Connor Novotny reached in the fifth on an error.
KMC worked its way into a hole at the outset. Baden-Württemberg's leadoff batter, Jeffrey Toelstede, laid down a bunt in front of the plate to open the bottom of the first and Novotny pounced on the ball cleanly, but threw it down the right-field line. Toelstede was able to round the bases before KMC could corral Novotny's throw.
Baden-Württemberg added two more runs in the inning on consecutive singles by Lukas Metz, Kane and Kevin Ludwig and a sacrifice fly by Cedric Dilling. The winners scored single runs in the second and third, the latter on Kane's towering fly ball over the center field fence, before posting a crushing five-run fifth.
KMC starter Joseph Sampson took the loss. He pitched four innings, allowing eight runs on eight hits and two walks.
---
---
---
---