Kaiserslautern drops Game 1 of Germany's Little League series
---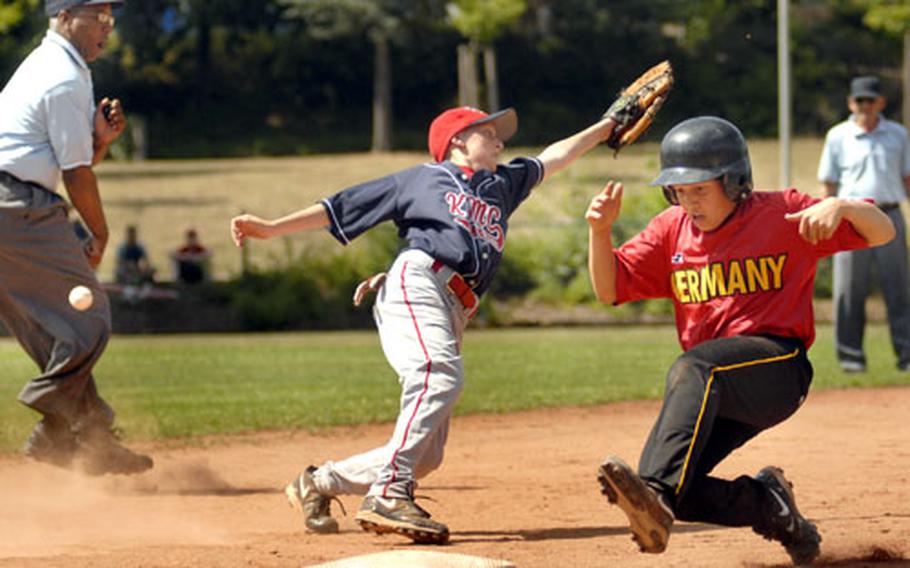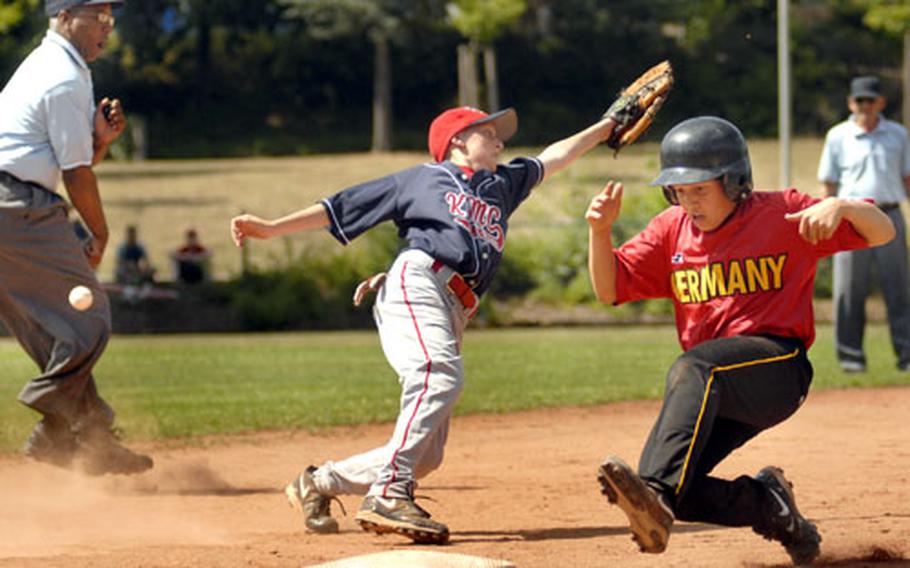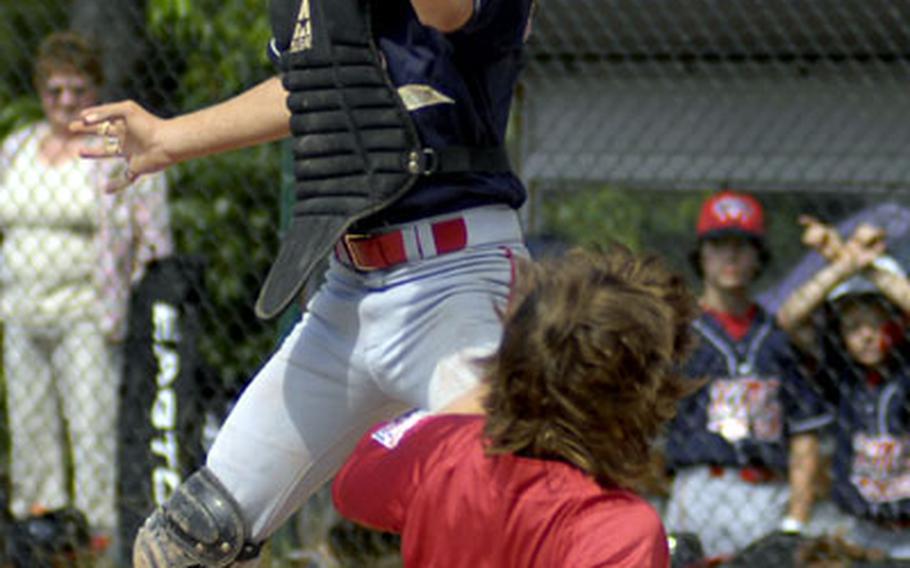 RAMSTEIN AIR BASE, Germany — The Kaiserslautern Military Community All-Stars hit a roadblock Wednesday on their way to Little League Baseball's European Regional Tournament, dropping Game 1 of the best-of-three Germany championship series 10-7 to the Baden-Württemberg All-Stars.
Pascal Winkler, relying mainly on a fastball made to seem faster by crafty use of his breaking pitch, gave up 12 hits and all seven KMC runs in his 5 2/3 innings.
"My fastball and curve were my best pitches," Winkler said through his father after the game, adding that he would like to have gone the distance if the 85-pitch limit hadn't stopped him.
Winkler struck out six and walked one before yielding to reliever Cedric Dilling with KMC's 11-12-year-olds down to their last out and a runner on third. Dilling, whose solo homer in the top of the inning padded the German national champs' lead, fanned Chase Morash to end the game.
"He's very calm," Baden-Württemberg coach Geoff Atwater said of Dilling. "He was a starter for us in the Germany tournament, but we're using him in middle relief and as a closer in this series."
Baden-Württemberg's real damage came in a five-run fourth after KMC had taken its only lead, 4-3, in its previous at-bat. David Schmidt stroked a two-run, inside-the-park home run for the biggest blow of the frame for the Germans. Schmidt's drive down the left-field line just eluded the diving Tyler Pecht and rolled to the fence.
Left-hander Joshua Neal, one of the heroes of KMC's 2-0 sweep of Stuttgart-Wiesbaden in last week's German-American playoffs, took the loss. He allowed six runs, four of them earned, in his 3 1/3 innings, striking out seven and allowing five hits.
Neal went 3-for-3 at the plate, stroking two singles and a double. He drove in Tyrus De Witt, who also had three hits, with the seventh run for KMC in the bottom of the sixth and final inning.
Game 2 is scheduled for 2 p.m. Thursday at Ramstein's Donnelly Park. A Baden-Württemberg victory will send the Germans to the European Regional July 31-Aug. 9 in Kutno, Poland. A KMC victory will force a decisive Game 3 on Friday in Mannheim.
---
---
---
---