Far East baseball
Kadena still grasping for that elusive title
---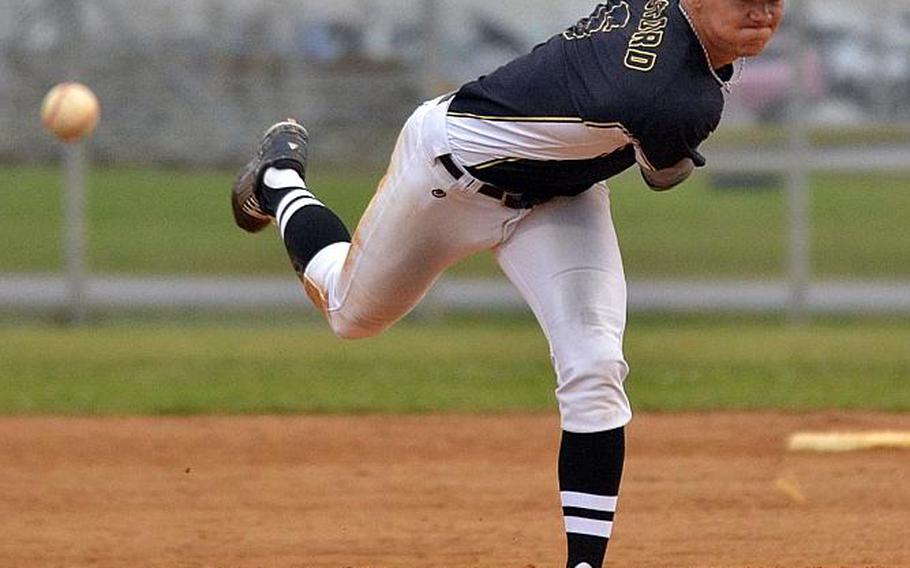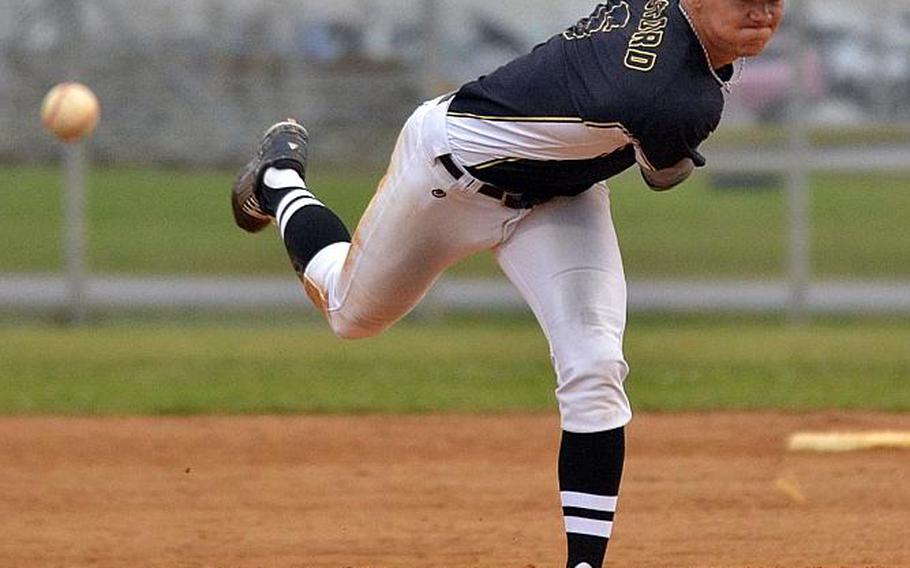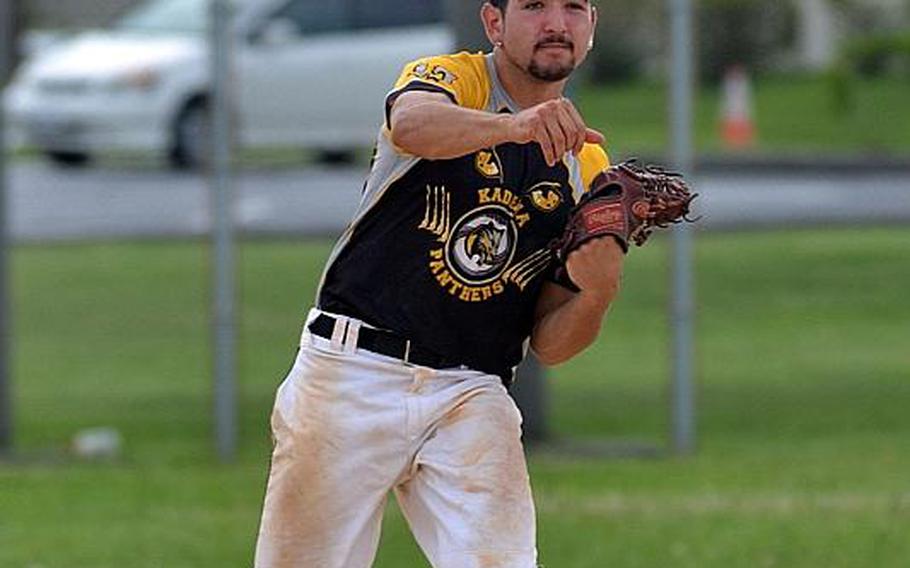 KADENA AIR BASE, Okinawa – So close, but yet so far.
Kadena was one out away from securing a trip to its fourth final when Alex Eisenberg broke the backs and the hearts of the Panthers with a three-run, two-out, full-count home run against Panthers ace right-hander Justin Sego.
Kubasaki 6, Kadena 5. A Far East Division I Baseball Tournament semifinal game lost. A repeat title for American School In Japan the next day, with a 12-2 win over the Dragons.
Sego's gone, but in his place has come Jared Jaramillo, a late transfer from North Carolina who pitched a no-hitter in his last start for the Panthers on May 6. He's the ingredient that Panthers coach Boe Roberts hopes can be the final piece of a seemingly unsolvable D-I puzzle.
"We had a good ballclub (and) we didn't get the chance to get back to the championship," Roberts said of a Kadena team that lost to ASIJ 3-0 in the 2014 D-I title game. "Hopefully, we can overcome this stuff."
But Roberts and the Panthers have a little more to overcome besides a seeming final jinx as the 2016 D-I tournament gets under way Thursday, with good weather forecast for the three-day tournament at Yokosuka Naval Base, Japan.
The Panthers are a young team this season, with just two seniors, two juniors and a cast of underclassmen.
Still, Roberts recalls how Justin Wilson, then a freshman, batted leadoff for Kadena "and we made it to the championship. They adapt well."
Roberts is hoping to ride Jaramillo's arm and that of Sego's younger brother, Cody, back to Saturday's final, Jaramillo in particular, since he's one of those two seniors.
"If he concentrates and gets into the moment, and as long as the bats are on, then we can definitely beat them," Roberts said of an ASIJ team that is also young, but still sports senior right-hander Tyler Sapsford, who's committed to pitch for Yale next season.
"He can pitch right alongside Sapsford," Roberts said of Jaramillo.
The field for the D-I tournament once more includes six teams, including past champions Kubasaki, which won in 2010 and 2013, and Seoul American, the 2012 title winner.
All games are important, because the top two teams out of pool play receive first-round byes when elimination play begins Friday.
That means "you save arms," Roberts said. "You have them when you reach the championship. If we keep those arms, we have a shot."
With pitching evident on all six teams, "I don't see too many high-scoring games," Kubasaki coach Randy Toor said.
"It's hard to say" who will come out on top, he said. "You never know. Who makes the least amount of mistakes, if you keep the errors and walks down, it's anybody's ballgame."
Twitter: @ornauer_stripes
---
---
---
---