Home Team
Kadena's bats getting annual wake-up call
---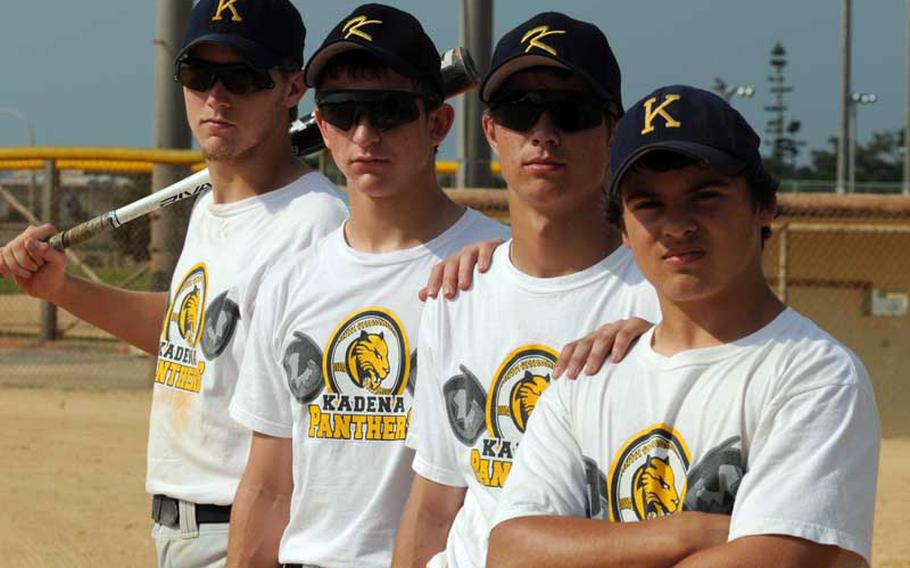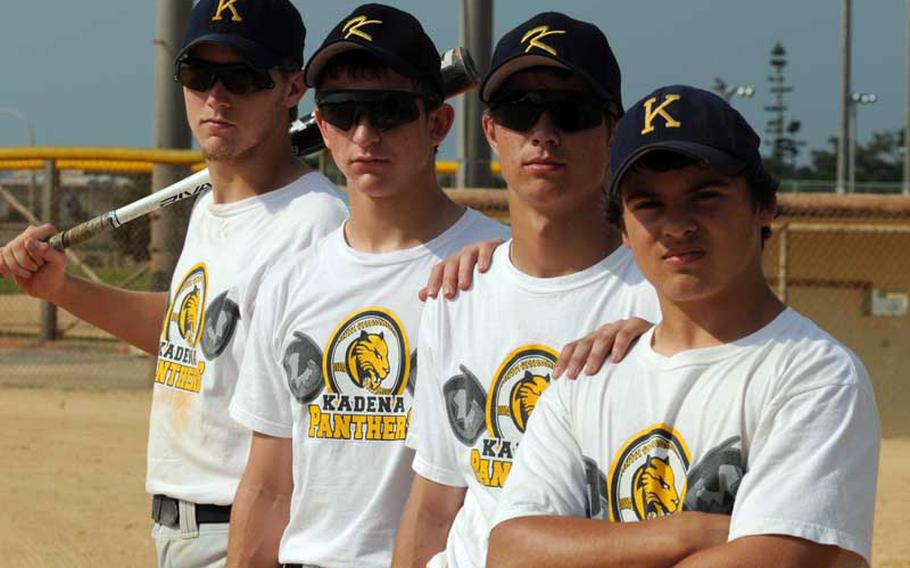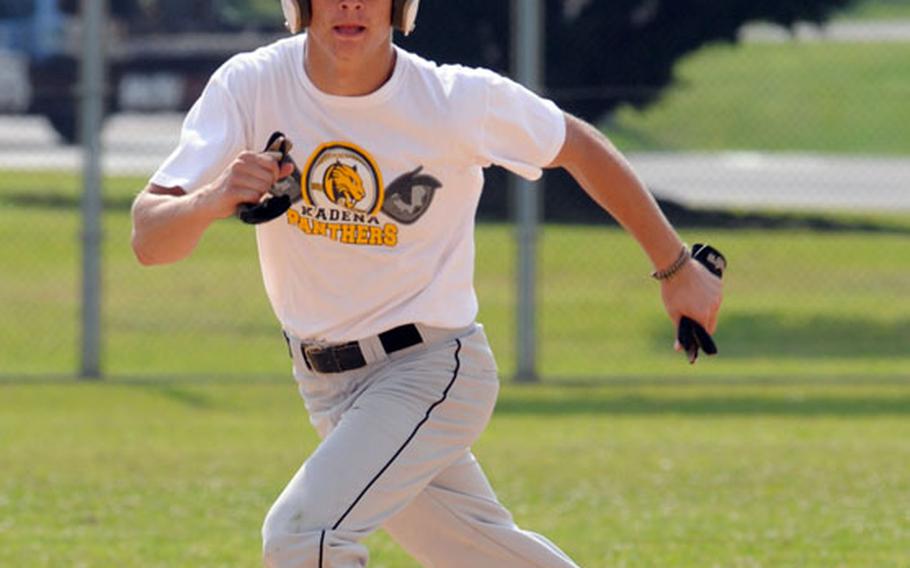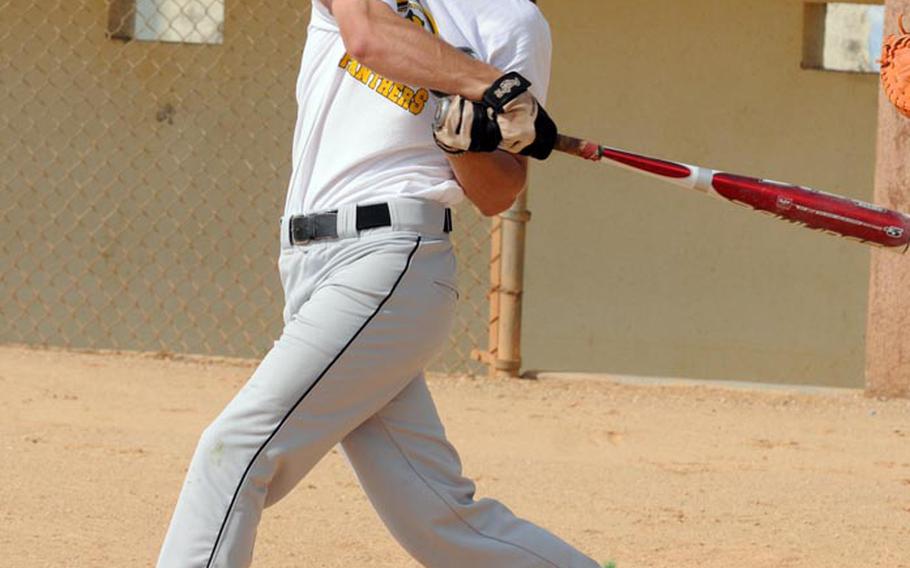 KADENA AIR BASE, Okinawa — "The Boys of May" might be an apt label for a Kadena Panthers baseball team that has been decidedly ordinary in March and April, but has typically finished strongly — taking second place in the first two Far East Tournaments.
The current season is starting to mirror the past two.
After losing their first four tries against Kubasaki, the Panthers edged the Dragons 8-7 last Saturday, getting a walk-off, bases-loaded two-run single from freshman Brandon Steffins to cap a heretofore absent batting attack.
"The talent is good, our defense has always been solid, but last week, the bats finally came alive; that's what we had been lacking," said first-year Kadena coach Kent Grubbs.
Indeed, though the Panthers have batted .305 in going 7-9 overall, including wins in their last two games, Kadena's bats were silent in the first four games with Kubasaki, going 15-for-99 for a .152 average.
On Saturday at Kadena's Four Diamonds, the Panthers went 14-for-29, with Jared Paul and Justin Sego combining to go 8-for-8 with two homers and six RBIs, in addition to Steffins' game-ending hit.
"From the start of the season, I knew they could hit the ball; it just took them a long time to do it," said Randy Toor, whose Kubasaki squad has used Kadena as its piñata since he became coach, winning the last six Okinawa Activities Council district titles over Kadena.
But was Saturday's game an aberration or an indication that Kadena is gearing up for the home stretch, this weekend's best-of-three district finals and Far East on May 21-24 at Camp Walker, South Korea?
"It's a sign of things to come," Sego said. "We're a good team. We're starting to come out of it. Saturday showed it."
"We know for a fact we can do this," Paul said. "We've been getting better all season, and Saturday showed that. We're going for the top."
At one time, the Panthers dominated Kubasaki, winning the first three island titles under coach Allan Mizell. Since then, Kadena's gone through six coaches in seven seasons and has had trouble holding onto top-quality talent; eight players will depart after this season alone.
"You're rebuilding every year. There's always a big turnover in DODDS," Grubbs said.
One thing Grubbs and Kadena have in their favor, however, is four players, none of them seniors, each staying for at least one more season, whom Grubbs feels is the core of the team:
n Paul, a junior first baseman, is batting .393 with a .750 slugging percentage, three homers and 11 RBIs. "He's our enthusiasm," Grubbs said. "If the team is quiet or stale, Jared brings the energy."
n Sophomores Dominic Shea (.326, .609, 4, 9, five stolen bases) and Cody Prince (.340, .553, 1, 12, eight steals) "bring knowledge of the game. They're young, enthusiastic but also experienced," Grubbs said.
n Perhaps most promising is Sego, a freshman and veteran of PONY ball in San Clemente, Calif., from where he transferred last summer.
In addition to a team-leading .408 batting average, 17 runs and .561 on-base percentage, Sego possesses a hard fastball and though 0-2 has a team-best 3.15 ERA and .95 walks and hits to innings-pitched ratio.
He held the Urasoe Swallows, a Japanese team, to one run and three hits in seven innings on April 14, a heartbreaking 7-3 extra-inning loss.
"Those teams hit," Grubbs said. "You can see a natural ability (in Sego) that's not just experience; there's some natural talent there."
"He's a good outfielder when he's not on the mound," Paul said of Sego. "He brings defense. He has a good stick, good basepath speed and a live arm. He's going to give every team a run for their money at Far East."
Toor, for one, believes Kadena is a threat to make the third trip to Far East the charm. "If they keep hitting the ball like they did (Saturday), they'll do well," he said.
Paul said at the start of the season that "there is no doubt in anybody's mind that we can do this."
"We still believe since the beginning of the year," Grubbs said. "They seem like they're coming together. Definitely a good feeling."
Good enough to do better than losing 8-4 to Kubasaki in the 2010 Far East tournament final, then leading in the early innings before fading 12-9 to American School In Japan in the 2011 championship game?
"I'm not one to talk much, but I never say no," Grubbs said. "But there's only one way to make that happen, to play hard every pitch and come prepared."
---
---
---
---