Kadena overcomes mistakes, tops Zama
by
Dave Ornauer
September 18, 2010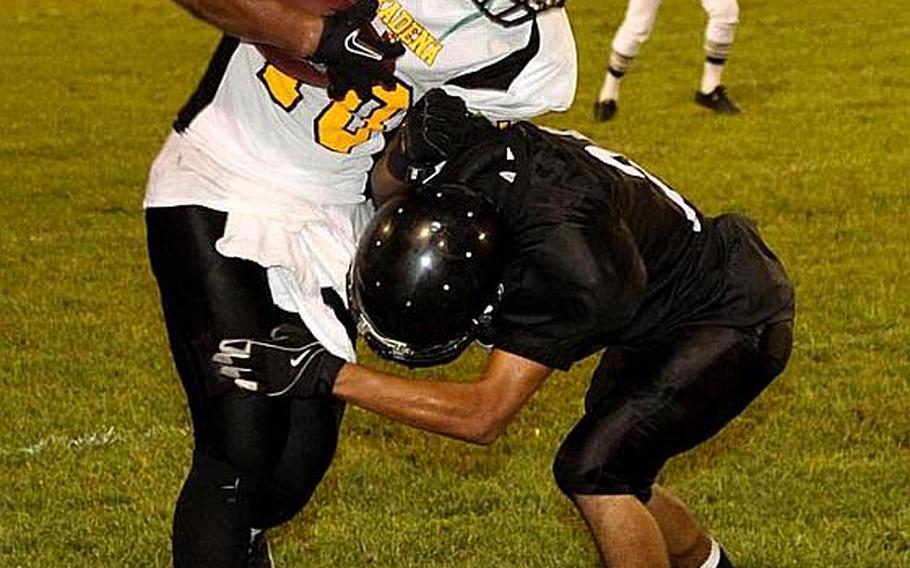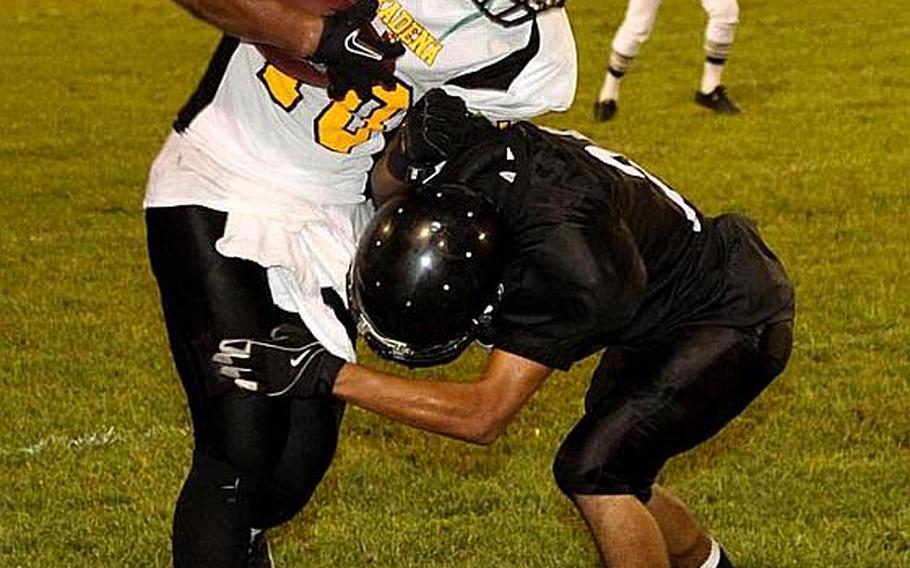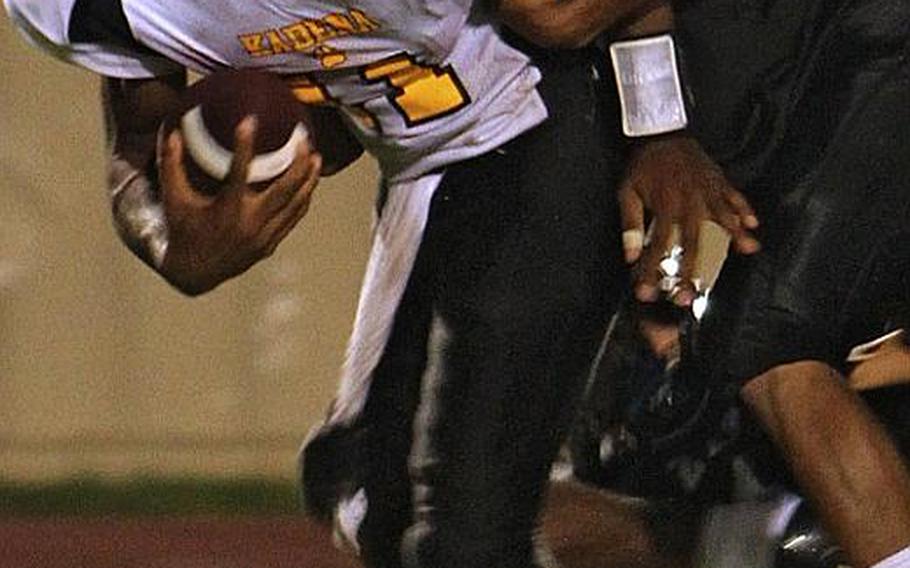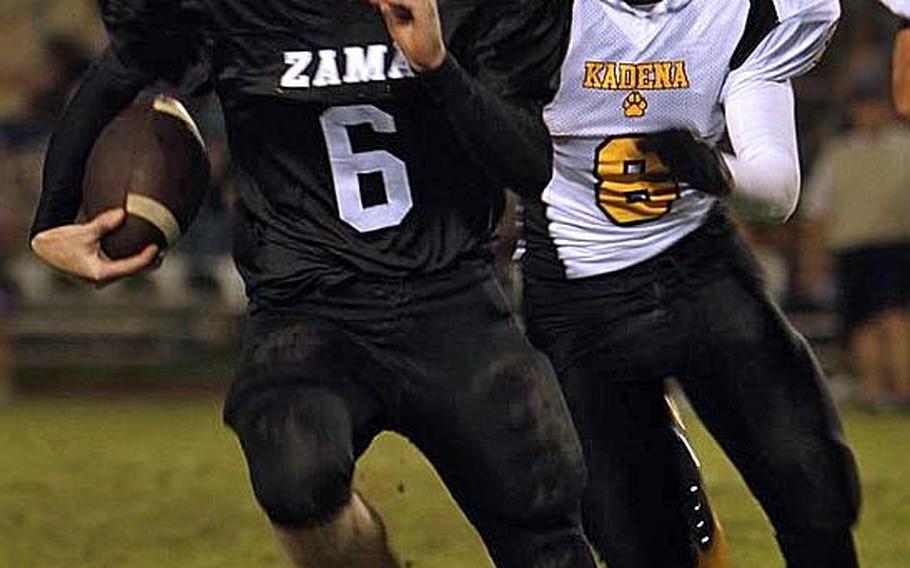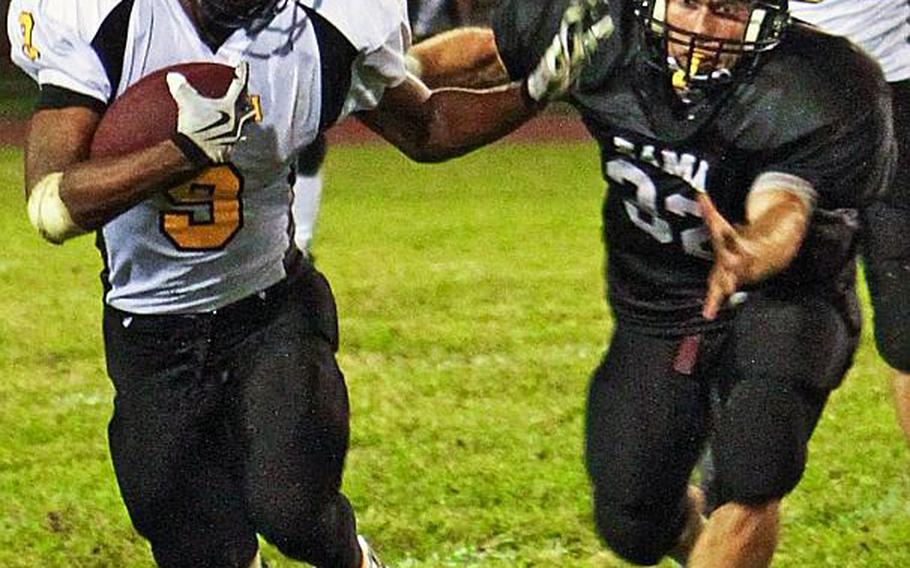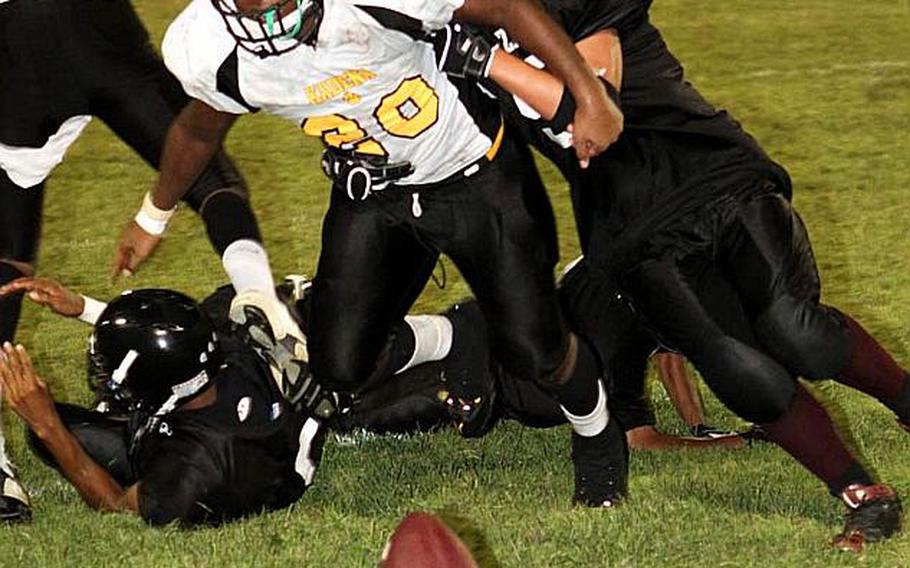 YOKOSUKA NAVAL BASE, Japan – On the surface, a 10-point victory and outgaining an opponent 312-104 might seem like a good day at the office. Still, Kadena coach Sergio Mendoza says he sees much on which his Panthers can improve.
"We're still playing undisciplined football," he said Saturday after Kadena edged Zama American 24-14. It was the first interarea meeting between the two Far East divisional champions, 2009 large-schools champion Kadena (3-0) and small-schools champion Zama (2-2), which lost its second straight.
What troubled Mendoza was Kadena losing two second-half fumbles. One at the Zama 2-yard line halted a lengthy drive. The other was picked up by Trojans cornerback D.J. Ward and returned 26 yards for a touchdown that made it 16-14.
That on top of three touchdowns called back on penalties during a 22-6 win at Daegu American on Sept. 11.
"We have better football inside us," Mendoza said.
On the positive side, Thomas McDonald was cleared to play after it was feared he would miss the game with a leg injury. He ran for 156 yards on 18 carries, including a 45-yard, second-quarter touchdown. Lotty Smith added 110 yards and a pair of touchdown runs on 17 attempts.
Smith's second carry, a 39-yard scoring run, put Kadena ahead 8-0, but Zama stormed back on Andre Encarnacion's 25-yard TD run to tie it.
McDonald's touchdown run put Kadena ahead for good, then Smith iced it with a 13-yard TD scamper late in the fourth quarter.
Kadena got its yards despite another big defensive game by Trojans senior Michael Spencer (18 tackles, 11 solo). "When you have that kind of linebacker there, you ask: What type of plays can you run to block Spencer?" Mendoza said.
But Spencer was held to a career-low 32 yards while carrying the ball 14 times on offense.
"We're proud of what we've done defensively, even though we have some things to fix," Zama coach Steven Merrell said. "Offensively, we have to finish. We have to get back to where we were."
---
---
---
---