Softball preview
Kadena must replace half of champion squad
---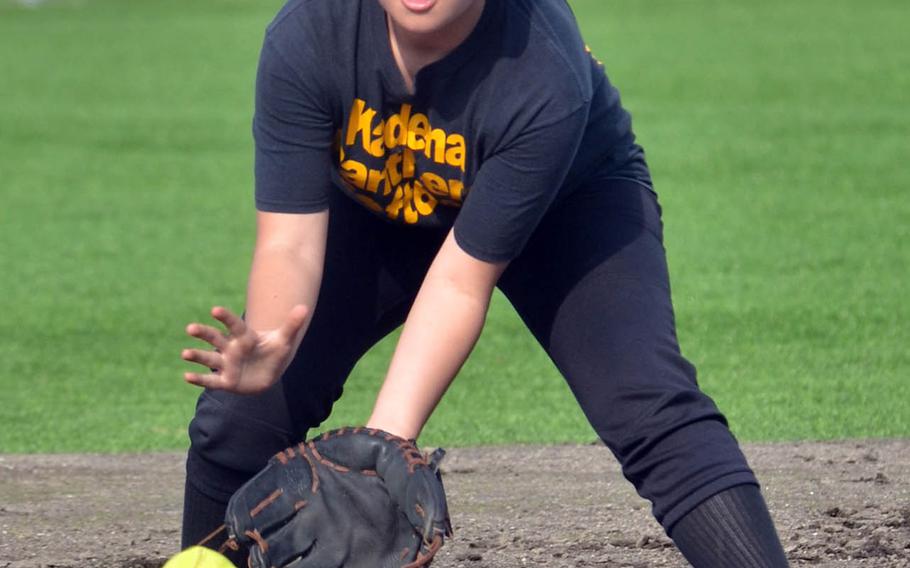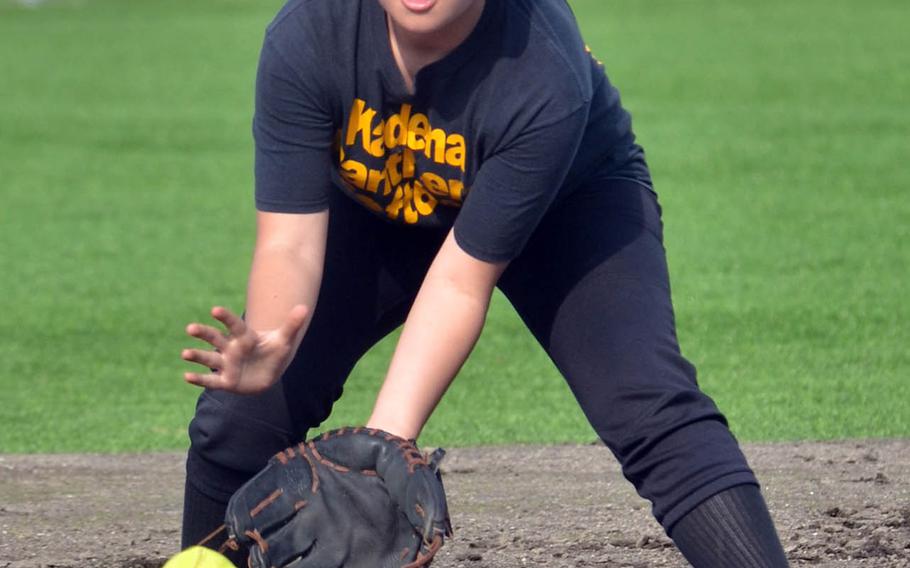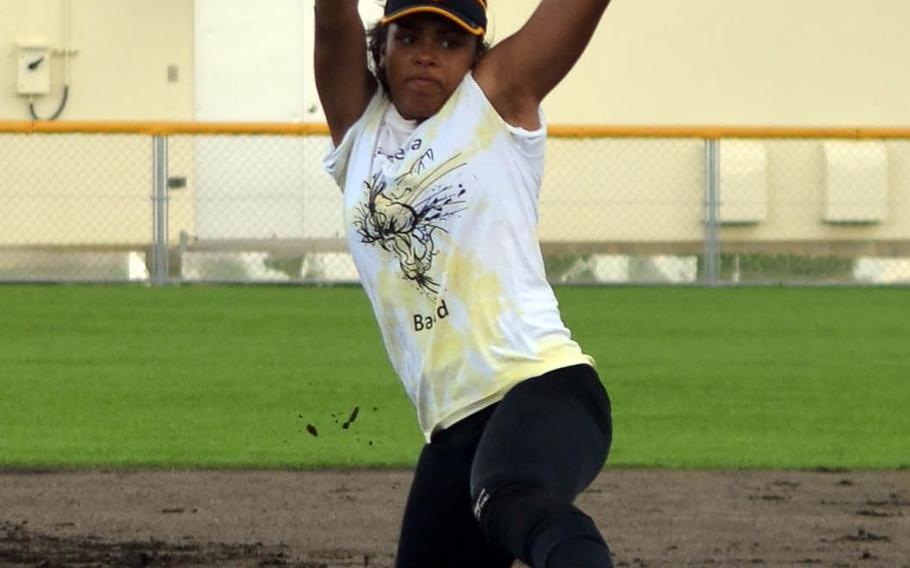 KADENA AIR BASE, Okinawa – So, what do defending Far East tournament champions do when major portions of their lineups either graduate or transfer and the PCS plane doesn't deposit a bounty of goods?
Rummage through cupboards and closets and take what's left, find a few new pieces, cross your fingers and hope there's enough for a repeat apparently.
"We are filling big holes … but we have the talent, depth and skill to continue on," said Kelli Wilson, coach of two-time defending Division I Tournament champion Kadena, which lost five starters, two to graduation and three to transfer.
All were key components in the Panthers' lineup: Bailey Prince and Macalah Danielsen pitched and served as infield keystones; Asia Abdul caught the last three seasons; and Alicia Vaughan and Jazmin Braswell manned infield positions.
Six players do return, including sophomore pitcher Savannah Sparrow. She's joined by her senior sister Alexis in center field, Bryana Alexander at second base, Briana Wilson in the outfield and Tori Sego behind the plate. Three players move up from junior varsity.
"We have lots of experience from within our own program," Wilson said. "The new players are experienced and hit well."
The plan, besides chasing consecutive D-I title No. 3, most immediately is to hold off a Kubasaki team that Kadena beat in last May's D-I final 19-3. Kadena has won 13 Okinawa season series in 14 seasons, only losing in 2012.
Heading the Dragons' pitching staff are juniors Reaven East and Leah Bebout, who will each play infield spots when the other is on the hill. Seniors Isa Munoz and Mercedes Abadia can each catch and play infield spots. Raquandra Johnson returns in center field.
Nile C. Kinnick, which won its only D-I title in 2013, welcomes back pitchers Madison Battle and Kayla Germany, who are "both much improved from last season," coach Katrina Kemper said. The Red Devils, too, welcome plenty of new blood to blend with a core of veterans.
"Right now, I'm just trying to figure out how the new pieces fit together, but I'm excited about this group," she said.
Seoul American and American School In Japan could be facing rebuilding seasons, with the Falcons trying to form a new squad around senior Alexis Harrod and the Mustangs around junior Allie Rogers.
Defending Division II champion Yokota is perhaps in the same boat at Kadena, having lost four starters to graduation and/or transfer and infielder Taylor Peche to a torn ACL during basketball season.
"Several young ladies who saw limited time last year have been working all year to make an impact," coach Ty Gaume said.
He brings back four-year starting left-hander Anysia Torres, along with junior catcher Sally Lambie and reigning D-II Tournament Most Valuable Player Kaia Austin, a junior shortstop, still leaving the Panthers strong in the middle.
Tabitha Trigler transferred, but replacing her at first base is senior transfer Madison Hyde out of Osan. Yokota also has freshman Sophie Yates, a "solid defensive glove in left or center and seems to have some pop in her bat," Gaume said.
Zama, which lost to Yokota 10-9 in the D-II final last May, could also make a run at its first D-II title since 2012, with senior infielder Felicia Salcido, junior catcher Ally Chiarenza and junior pitcher Heather Hurley leading the charge for coach Aaron Wells.
Also possibly in the mix is Osan, the 2014 champion featuring new coach Kirsta Fagala. Their core of senior third baseman Gabby Austria and junior pitcher-catchers Aly Eitland and Andreia Ignacio return.
E.J. King is another one in the mix and coach McKinzy Best's Cobras are veteran-laden with junior infielder Shiona Lonesky and senior shortstop Jaenalyn Laurente. King, too, welcomes in a pair of transfers – freshman Valerie Walker from California and sophomore Mika Poluhowich from Naples, Italy - whom Best feels can help the Cobras contend.
Twitter: @ornauer_stripes
---
---
---
---