Prep wrestling
Kadena edges Kubasaki for 'Rock' title
---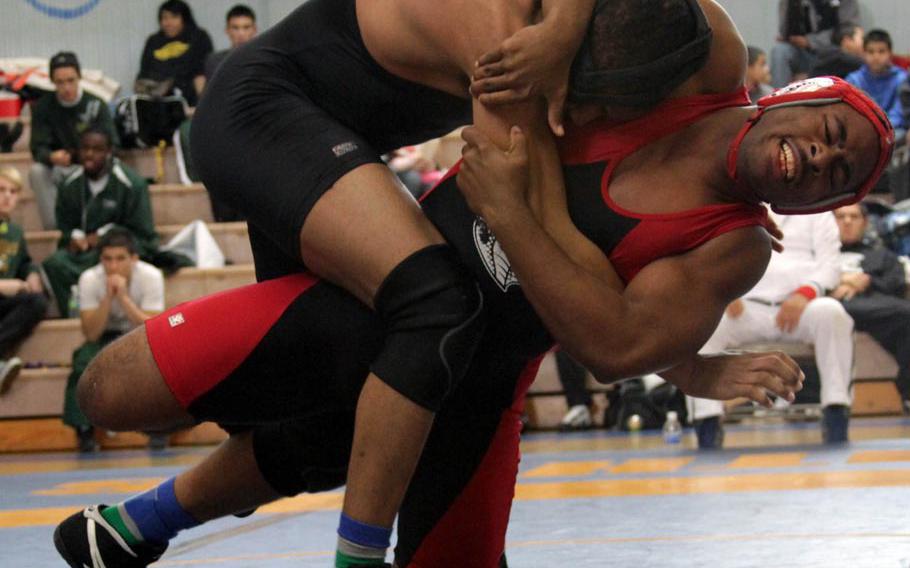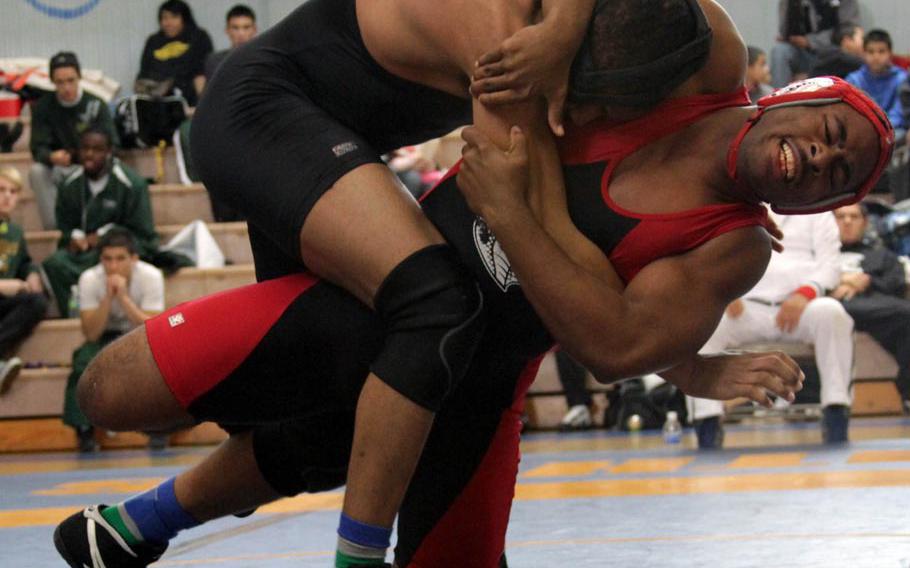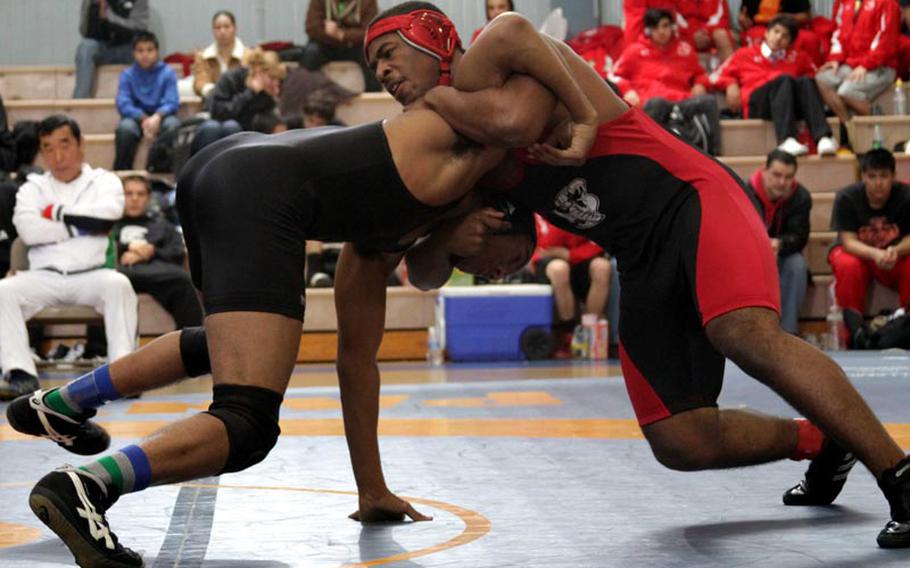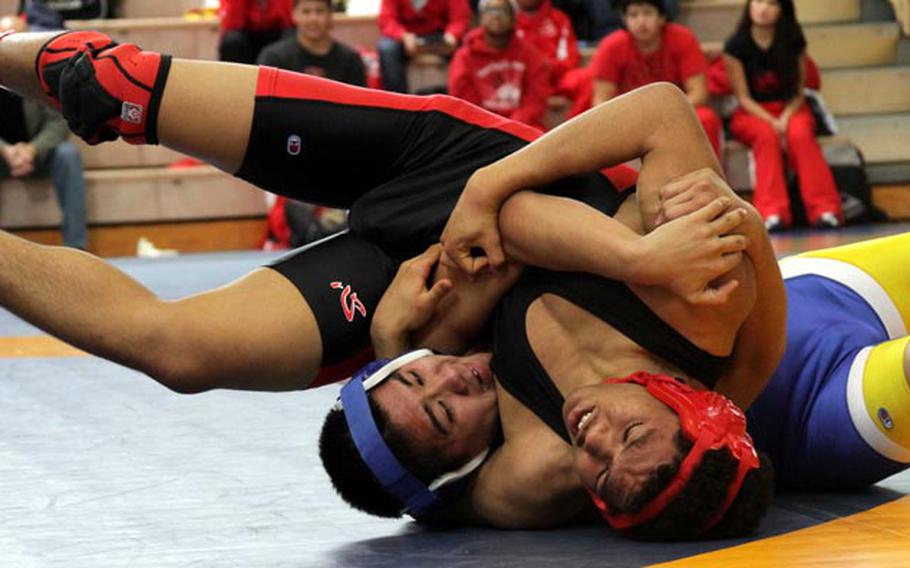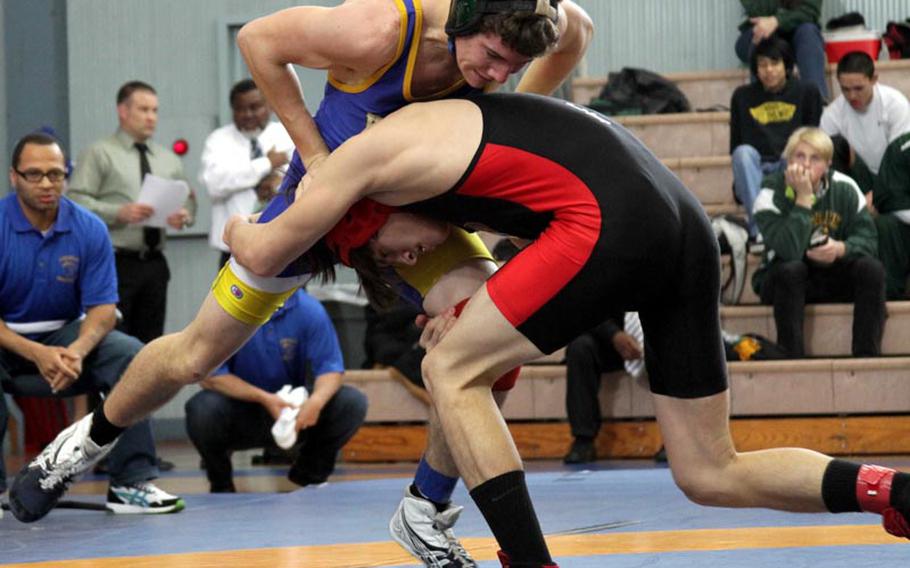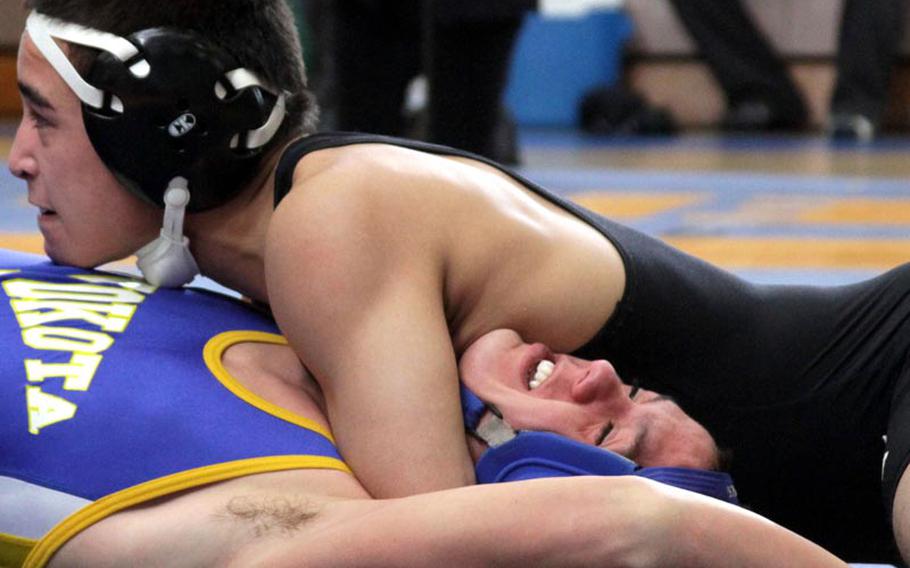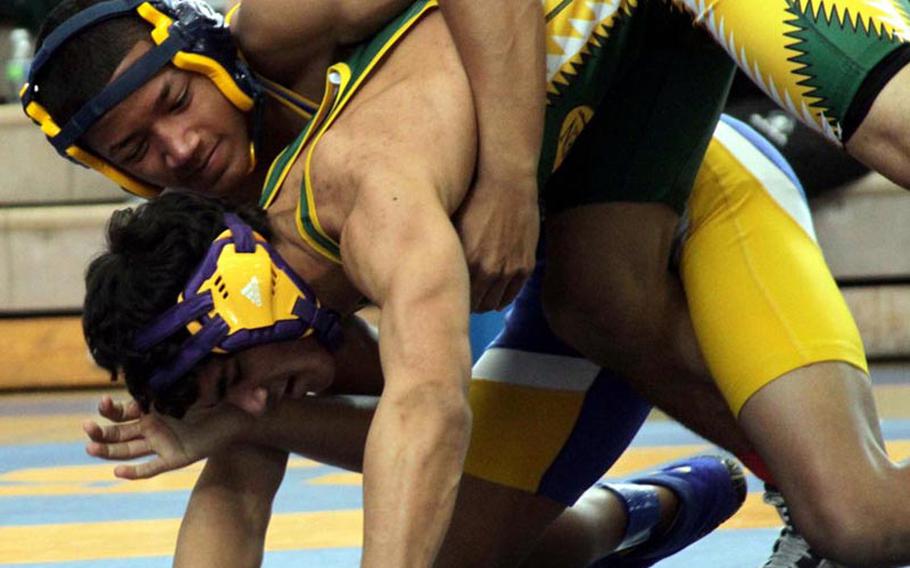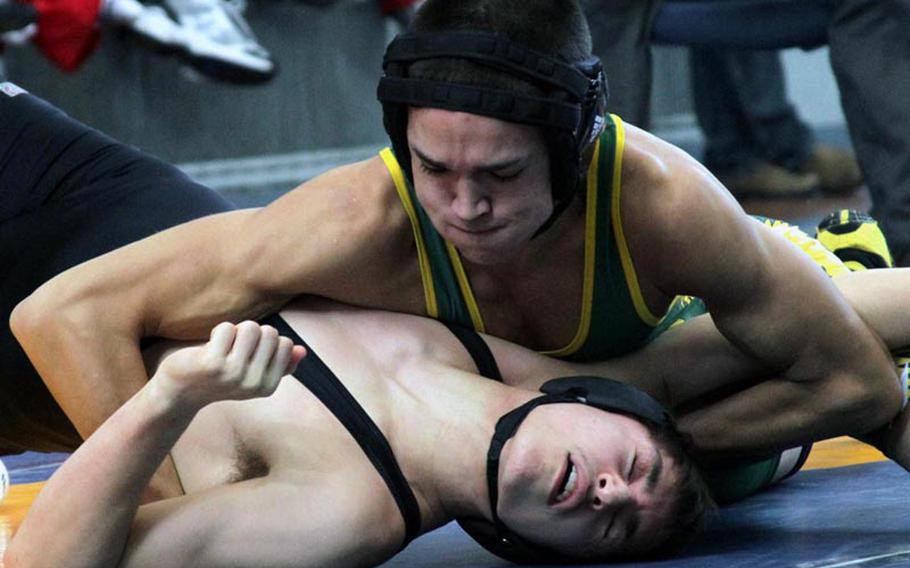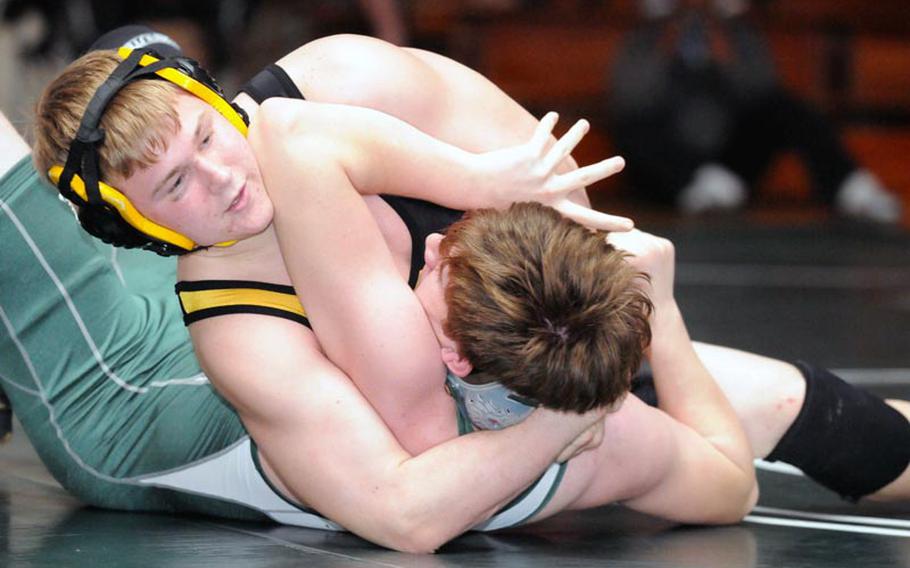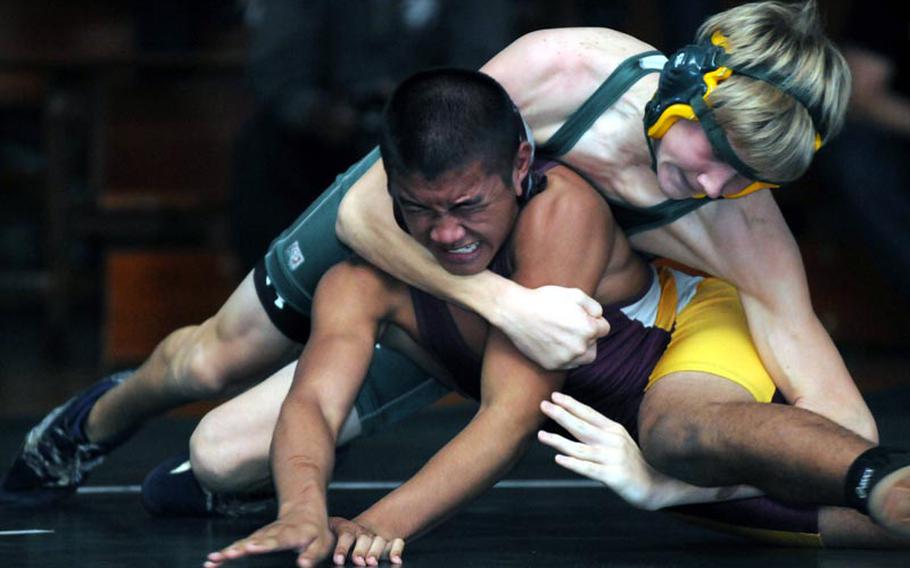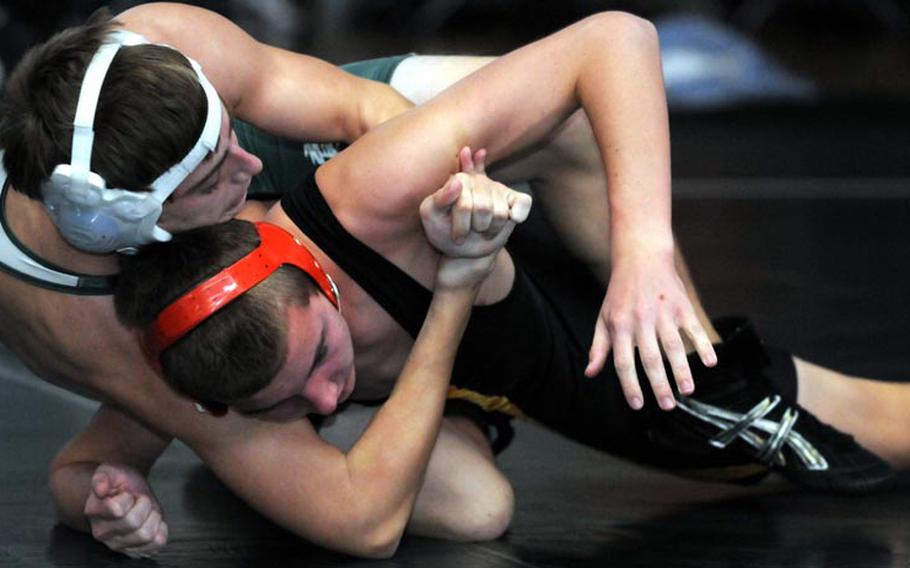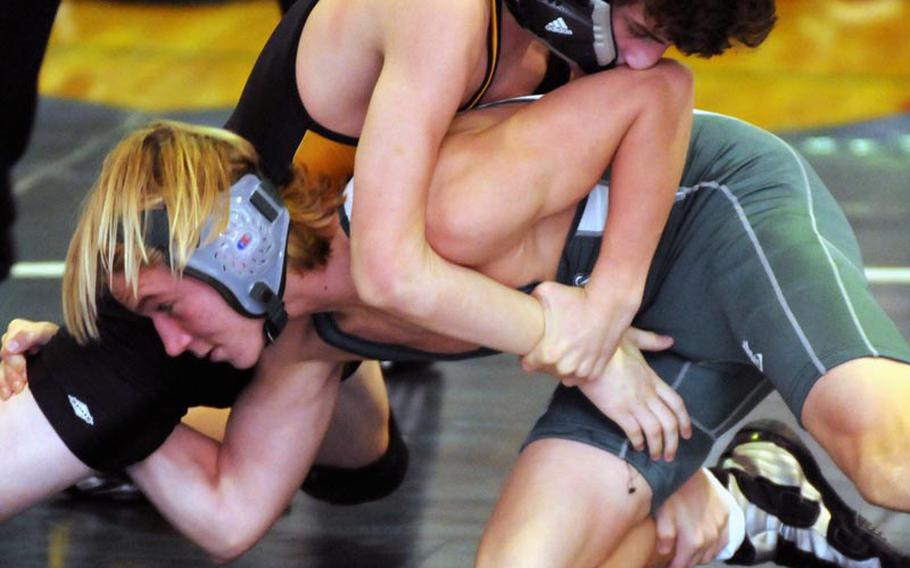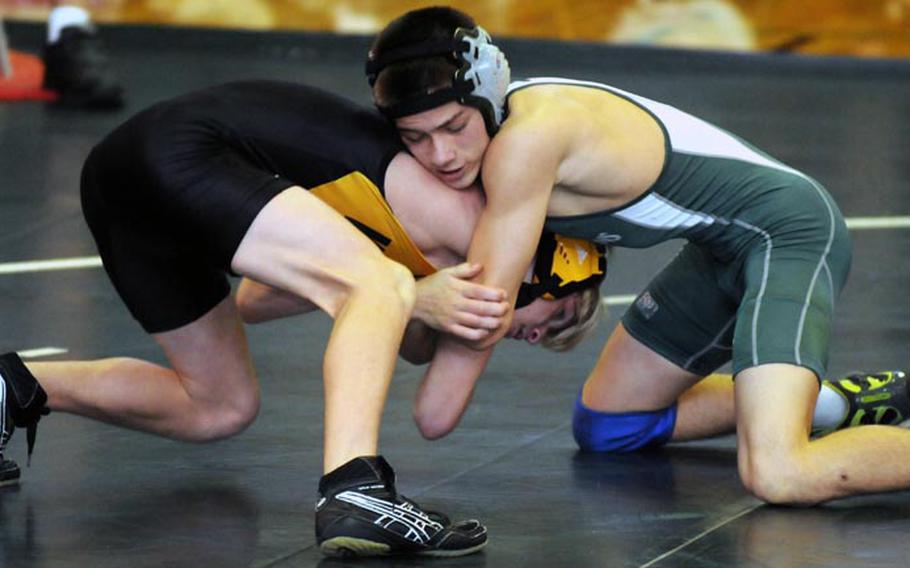 Reigning Far East gold medalist Thomas Cioppa of Kadena has wrestled Kubasaki arch-rival Tristan Wells seven times this season, winning four of them in what's becoming one of Pacific high school wrestling's premier rivalries.
The sophomores' latest installment came in Saturday's 122-pound final of the 5th "Rumble on the Rock" wrestling tournament at Kubasaki, with Cioppa surviving a three-period decision that helped the Panthers edge the host Dragons 96-95 for the team title.
"It's good to wrestle people who challenge you," Cioppa said. "It helps you, prepares you for Far East and competition in the States."
"You keep getting better," Wells said. "I learn from my mistakes and what I need to work on. It makes me more prepared for other matches."
Kadena won the "Rumble" title by the closets of margins, outdistancing the Dragons on the strength of seven titles to six for Kubasaki in the smallest field in the tournament's history.
For the first time, "Rumble" welcomed a Guam school, Father Duenas Memorial, which took third place with 29 points and two silver medals.
Team officials promised that more schools would come from Guam next year, and would reciprocate by inviting Kubasaki and Kadena to its fledgling Phoenix Invitational next December.
"We struggled to keep the tournament alive this year," director Fred Bales said. "This is an important tournament for us. We're indebted to Father Duenas. We want to work hard to build the Okinawa-Guam bridge and grow this tournament again."
Action went on Saturday despite the power in the gymnasium going off for the last nine bouts. It was restored in time for the closing ceremony.
Among the gold medalists, Austin Cyr of Kubasaki, the 135-pound champion, was named Outstanding Wrestler.
Yokota captures five golds, team title Winning the DODDS Japan Wrestling Tournament team title by 17 points over Kanto Plain rival Nile C. Kinnick and five individual gold medals didn't seem to impress Yokota coach Brian Kitts much.
"It's just another Saturday tournament for us. It really doesn't mean much," Kitts said after Chantz Yazzie (122 pounds), Trenton Traylor (135), Stanley Speed (168), Jake Jackson (215) and Jesse Hogan (heavyweight) earned golds and Yokota outdistanced Kinnick 61-44.
"We're getting there. It's all prelude to Far East."
The Red Devils got championships from Zach Lacaria (148) and Alex Banks (158). Francis Estacion (101) and Brandon Beaumont (108) won titles for third-place Robert D. Edgren (37 points).
It's the next-to-last preparation for DODDS Kanto schools for Far East; they wrestle the Kanto Plain finals next Saturday at St. Mary's International. The three outlying DODDS schools, Edgren, E.J. King and Matthew C. Perry, are off until Far East, Feb. 13-16 at Kinnick.
---
---
---
---