European softball preview
K-town, Naples hope to stay unbeaten, win titles
---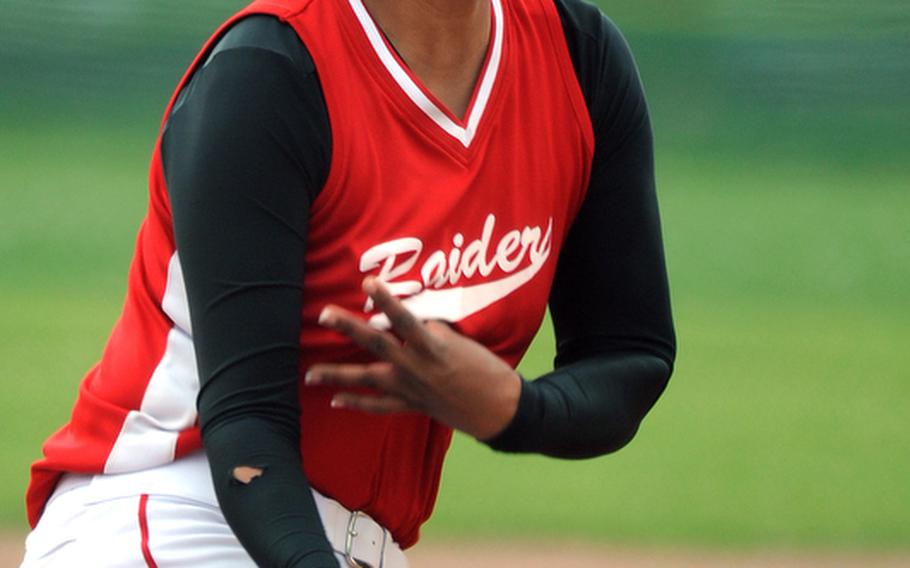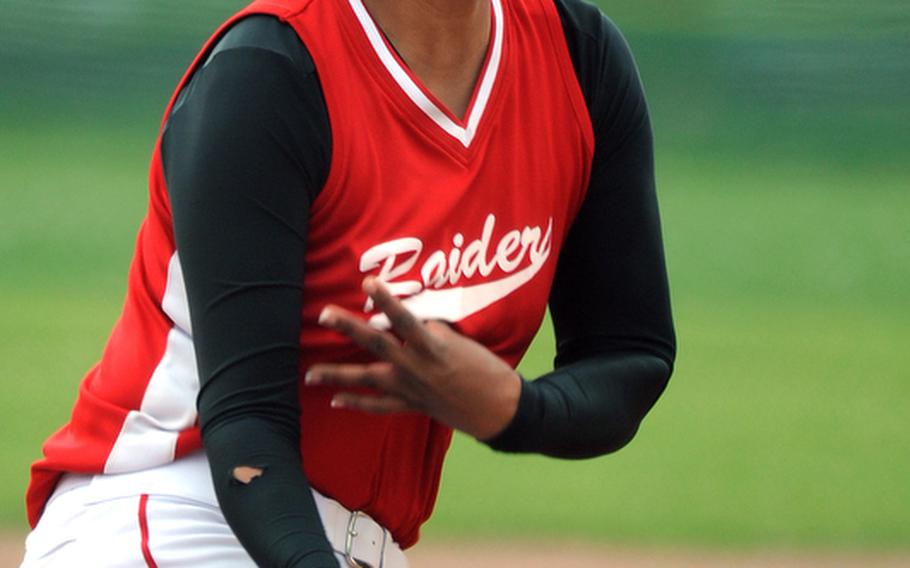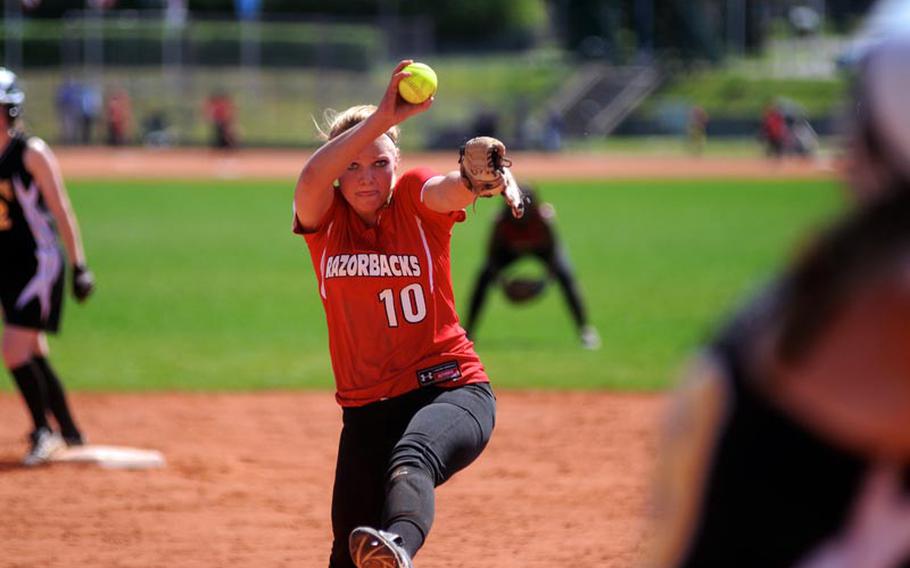 When the 2012 European high school softball championships open Thursday at Ramstein High School and Kapaun Air Station on the hill above Kaiserslautern High School, Kaiserslautern will be chasing a bit of school history, Naples will begin its quest for a fourth straight Division II title, and at least one of the five D-III teams, who enter this event with a combined 3-36 record, will emerge from the three-day event a winner.
Here's how the three events shake out:
Division ITop-seeded Kaiserslautern is the only undefeated D-I team, but the Red Raiders will have to be at the top of their game to stay that way. True, K-town has 13-1 defending champion Patch and eight-time champion Ramstein (11-3), which dropped a pair of one-run decisions to the Red Raiders last Friday, on the other side of the draw, but lurking in K-town's pool is 13-1 Vilseck. The Falcons' lone loss came in a final-weekend split with Patch.
Any of the top four has the talent to take it all this season, but the top seed might prove decisive for K-town, which relies mainly on Lauren Hawkins to do all the pitching. As No. 1 and in a three-team pool, K-town plays just two games prior to Friday's semis; Ramstein and Patch, in a four-team pool, play three games each en route to the semis.
The imbalance is even more to the benefit of Vilseck, which has two mound aces, Taylor Hall and Deraj' McClinton, both returning All-Europeans. However, Hawkins apparently is tireless, striking out 20 batters in winning two games on May 12, and 23 more last Friday in the Ramstein sweep, and pitching a potential four games over three days doesn't seem that much of a stretch for her.
As Greg Blankenship, whose AFNORTH Lions struck out 20 times against her, put it in a Monday email, "The only way to truly challenge Hawkins is to slap-hit 50 percent of the time, but the shortstop, second base, and third base athletes are outstanding. You are really challenged by Hawkins' speed and movement on the ball, and the infield performs like a well-coached group of girls that have played together for years."
Like Vilseck, Ramstein, too, has two All-Europe pitchers – Kelsey Freeman and Katherine Enyeart, and Patch has an ace of its own in All-Europe sophomore Amber Marvin.
Division IINaples has a serious obstacle to the four-peat in No. 2 AFNORTH, which compiled a 9-3 record by beating the likes of Ramstein and Lakenheath.
Pitching is vital in D-II, where each team faces four pool-play games, and AFNORTH's solid in that department in Rylee McKinney and Morgan Beal, according to Blankenship.
Blankenship's crew hits well, too, and he's hoping they'll be able to wear down the opposing mound staffs. No fewer than six Lions go into this event batting .600 or higher.
Because of regional play, most D-II and D-III teams north of the Alps are doomed to losing regular-season records after being thrown in against D-I clubs. No. 3 Schweinfurt managed to go 11-5 in its first season in the sport, and can't be ruled out in its inaugural appearance. Usual powers Bitburg, Aviano and Vicenza go in at 6-6 and will have to catch fire to contend.
Division IIIThe overwhelming emotion in the small-schools division will be a sense of relief. At last, they'll get a chance to play schools their own size.
The relief will be seriously palpable for defending champion Sigonella, coming off 29-0 and 32-0 losses Saturday to Naples which dropped the Jaguars' record to 0-12.
The beat goes on for the rest of the field. Bamberg's 1-13, Alconbury's 2-10, with one of those victories at Rota's expense and the other against Baumholder of D-II, and Rota's 0-1. The only team in the field without a losing record is Incirlik, officially 0-0 going into its first varsity games of the season.
Alconbury coach Kyle Siftar, however, likes the chances of his ace, Ashley Steele, when she finally comes up against D-III sticks. She'll be backed by .550-hitting junior Riley Sorensen.
All three events begin Thursday morning; the title games are scheduled for Saturday. There is no admission charge.
---
---
---
---