Boys soccer Athlete of Year
Javier's style made him a most dangerous finisher
by
Gregory Broome
June 1, 2013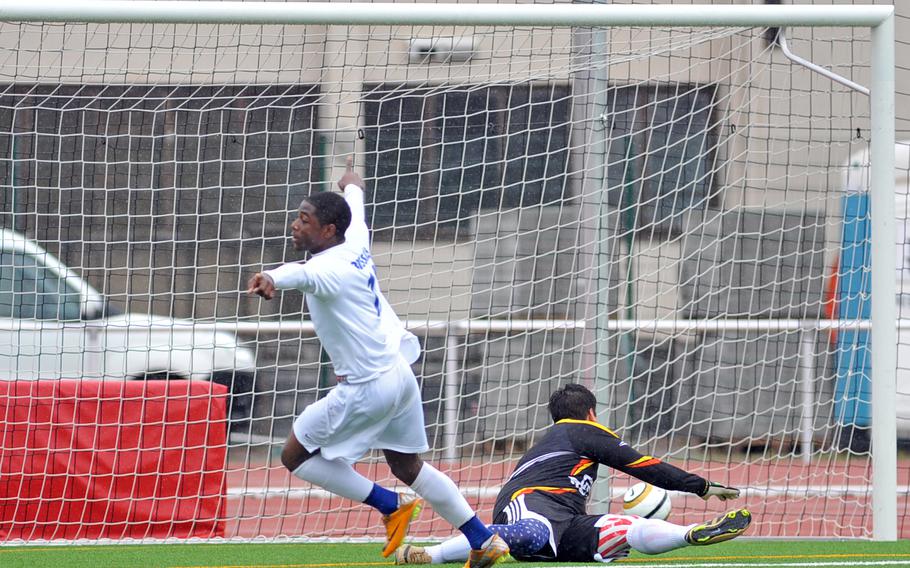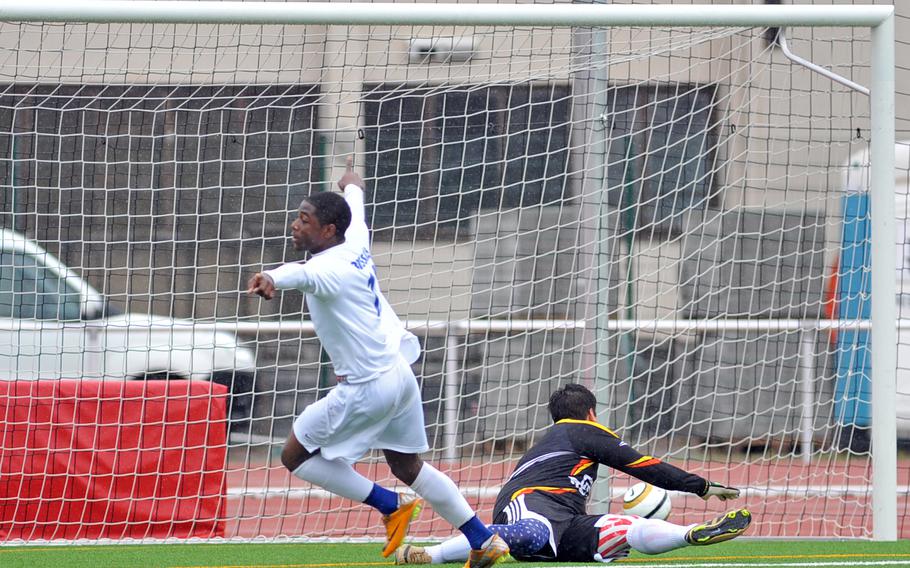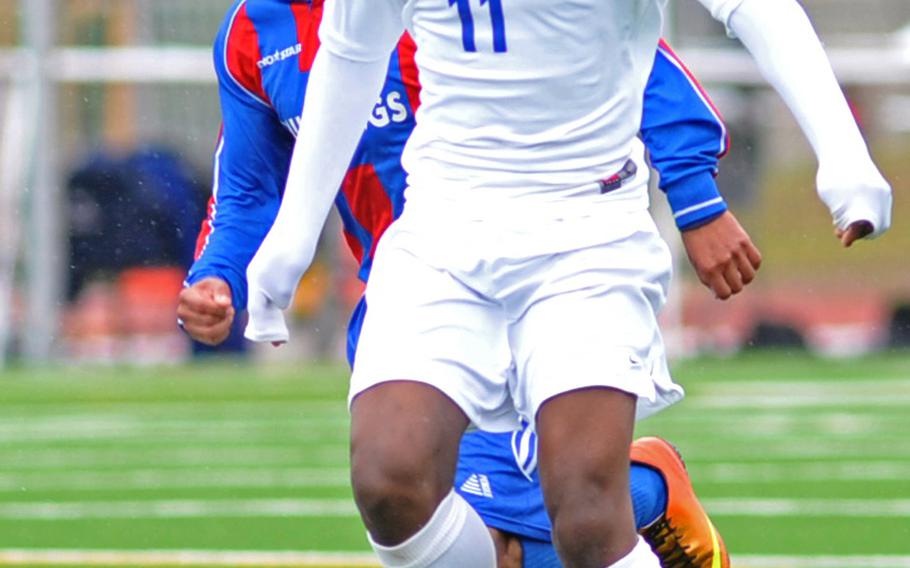 To watch Kristian Javier play soccer is to watch a demonstration of potential energy. The Brussels senior lurks at the edge of the defensive backfield, toeing the dangerous line between offsides and a clear shot at the net. When the situation is ideal, he strikes, a whirlwind of speed, technique and aggression.
"He kind of lingers right where the sweeper is, and makes a break at the right time," Brussels coach Mark McVicker said.
The style made Javier perhaps the most dangerous finisher in DODDS-Europe soccer this season. And now it has made him the Stars and Stripes boys soccer Athlete of the Year.
Javier scored 15 goals for the Brigands this season. Three of those came May 25 as Brussels defeated Menwith Hill to win the Division III European championship. The hat trick was a fitting end to a memorable single season in Brussels.
"He's clearly been our most explosive and potent offensive player in years," McVicker said.
Javier, a native of Florida with the typical well-traveled background of the average DODDS-Europe athlete, arrived in Brussels from Colorado for his senior year. He admits the idea of moving – not just to a new school, but to a new and unfamiliar country – at the most inopportune moment of high school did not interest him at first. But the historic Belgian capital quickly won him over.
"I never thought this would be one of the places I would move to," said Javier. "But you fall in love with it. It's a great place. The people around here are amazing."
Some of those people, Javier was happy to learn, shared a soccer roster with him. The striker quickly developed an effective rapport with the Brigand midfielders and outside wings, particularly Imran Ahmic and Merab Chitanava.
That process was a joy for Javier. Though he also contributed heavily to Brussels' football and basketball teams in his year as a Brigand, the 17-year-old claims soccer as his preferred sport, and plans to pursue collegiate opportunities to continue his career this summer.
"He came in with a love of the game," McVicker said. "A love of sports, but a love of soccer particularly."
Javier traces his love for soccer back to his early childhood. Through his father, Juan, young Kristian came to appreciate the game both as a participant and a fan. Now, he can look back on a prep soccer career that featured a memorable season playing in Europe, where the interest is greater and the competition more intense than one generally finds stateside.
"The game play is kind of faster and you have to work harder. People here know what they're doing," Javier said. "It was really good competition, and I was happy to be a part of it,"
broome.gregory@stripes.com Twitter: @broomestripes
---
---
---
---