Italian teams take all but one softball game from their German visitors
by
Norman Llamas
April 20, 2019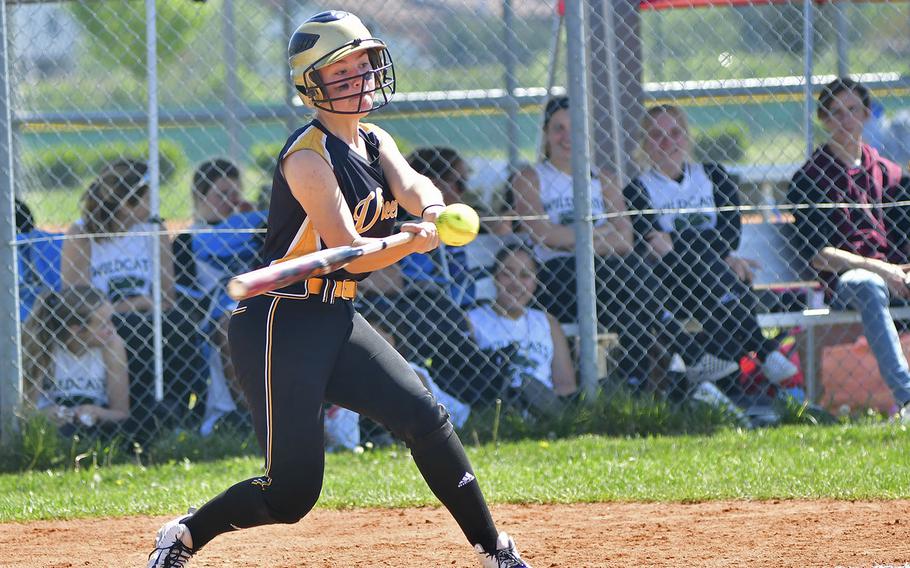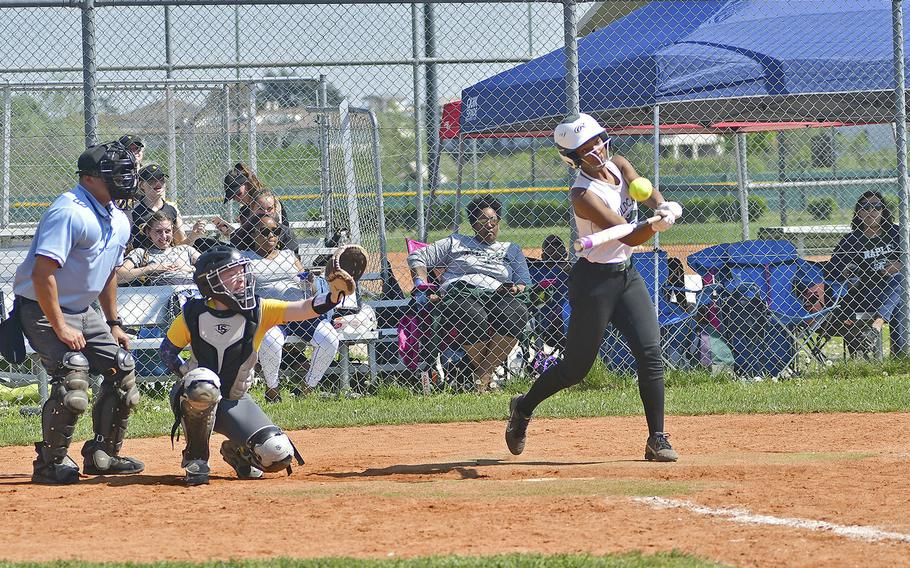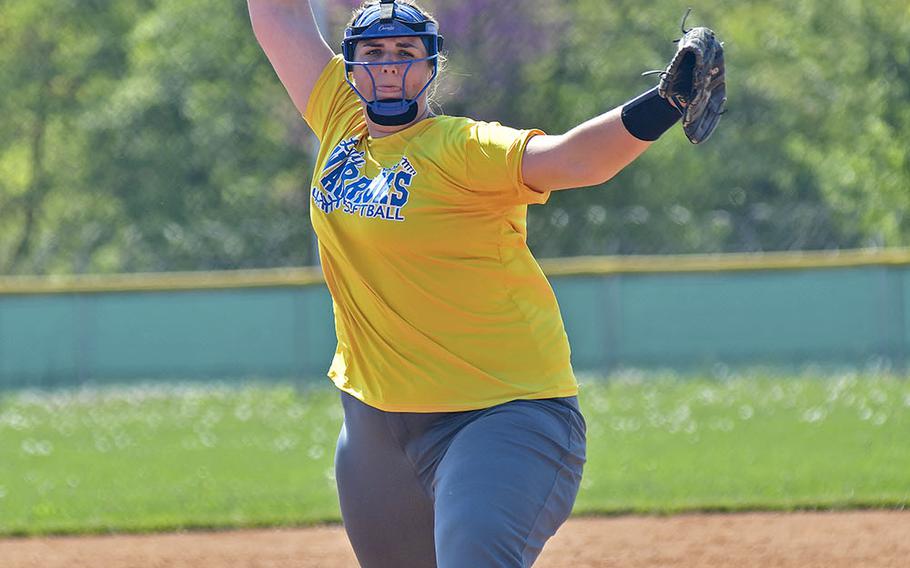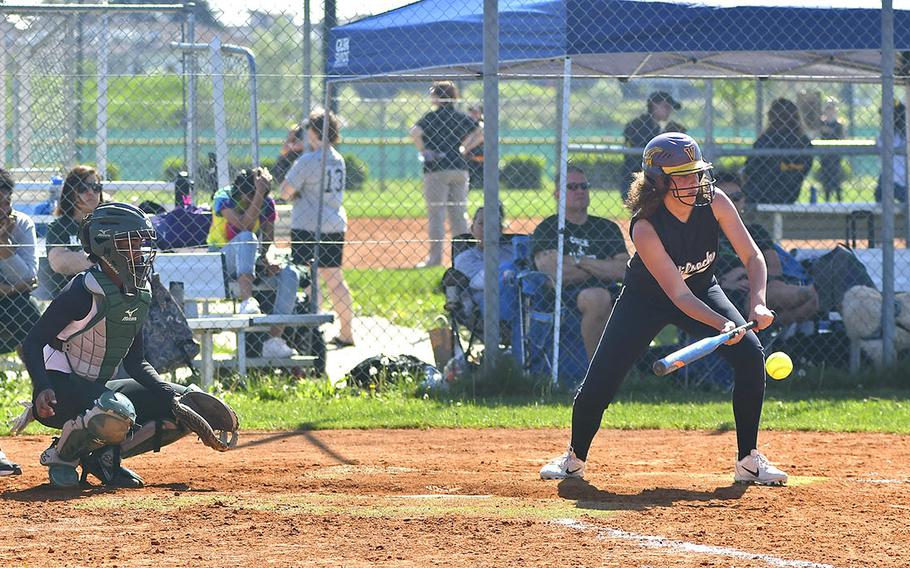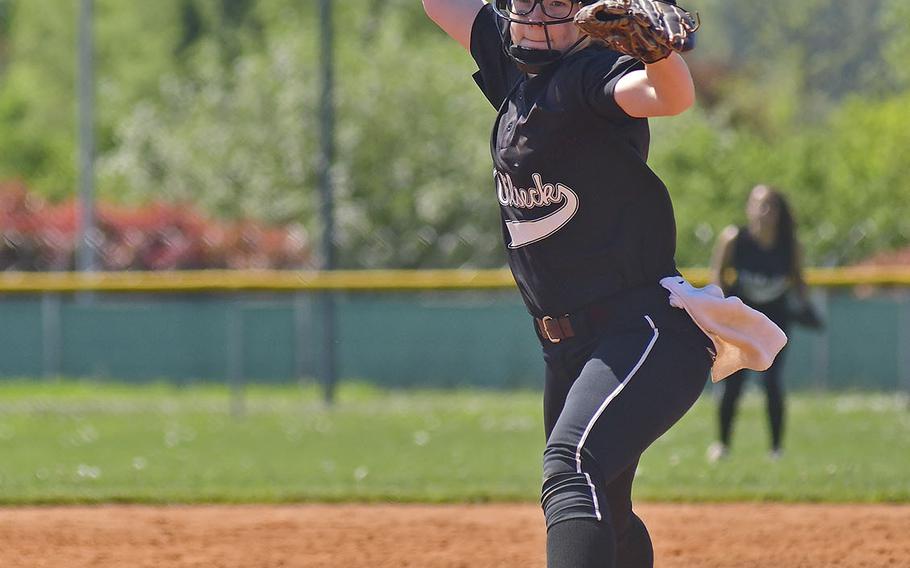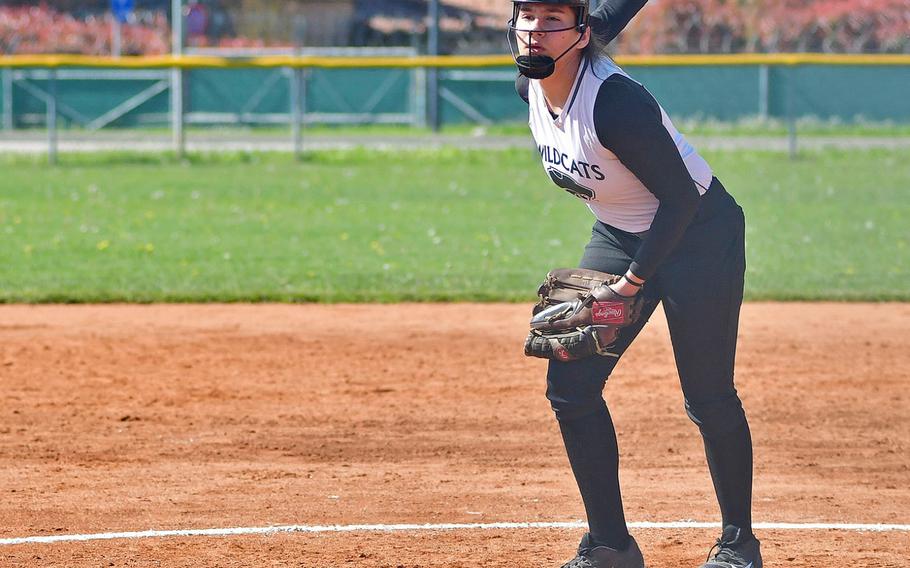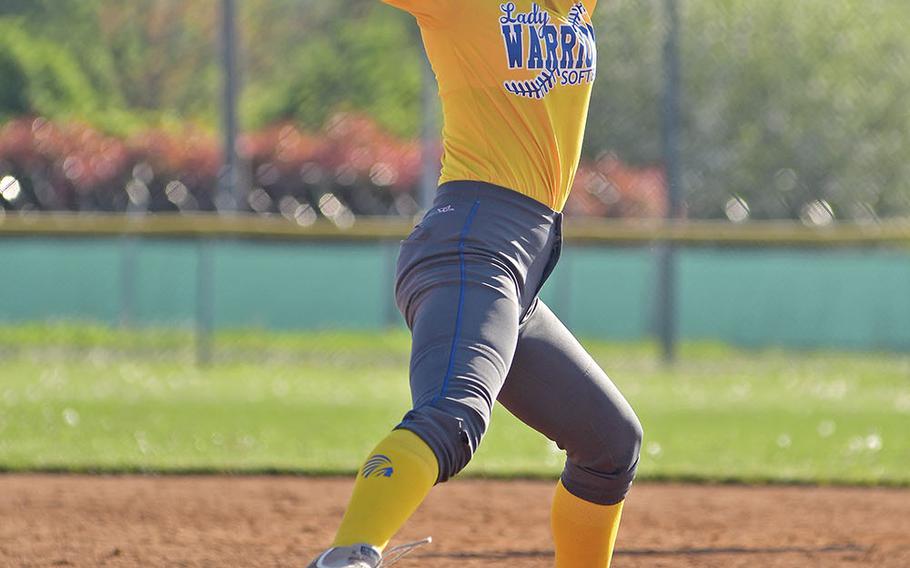 VICENZA, Italy – No one had any real cause to complain about the spring weather this weekend during an eight-game softball event at Caserma Del Din.
And outcome on the field was just as sunny for the Naples Wildcats, who won two games apiece from Vilseck and Wiesbaden on Friday and Saturday.
In its first game Saturday, Naples took on Vilseck, a team that the Wildcats had not beaten in several years before this weekend.
Despite an in-game jostling of the scoreboard, it was Naples who pulled off the win by the score of 13-12.
"I feel like our girls are working well together and our defense is definitely coming along," Naples coach Amy Driscoll said. "I'm proud of my girls and I tell them all the time, no matter what the score is, we never give up, we never quit."
In the third game of the day, the Wildcats took on Wiesbaden. The highlight came in the third inning, when Naples turned in a triple play on a ground-out to first base.
When it was all set and done, the score favored Naples 9-3.
Vicenza almost made it an all Italian weekend sweep.
In the game versus Vilseck, the Cougars were down as many as five runs in the fourth inning before mounting a comeback that nearly won them the game. The game clock was against them, though, as the game was called with the Falcons clinging to an 11-10 lead.
"We're playing good ball," Cougars coach Timothy Streeter said. "Anyone can win on any given day, but our girls are constantly learning and fighting."
Vicenza completed a sweep of Wiesbaden with a 14-10 victory in the final contest.
If there was a player who stood out, it had to be Vicenza junior pitcher Chenoa Gragg. She was pitching fast and very consistently. The opposing coaches certainly took notice.
"This is the first time that our girls get to face a pitcher that throws in the high 50s to low 60s," said Wiesbaden assistant coach Kent Enyeart on Gragg. "We have a lot of brand-new players, so our team is definitely very young and improving."
By the end of the two-day event, all but the hosts had only one thing on their minds: the drive back home. The German teams both had 10 or more hours of travelling before getting back home. Naples had only a few hours less scheduled on the road. But thanks to its efforts on the field, it likely seemed a bit shorter.
Llamas.norman@stripes.com