Home Team
It takes a lot of work to get a program on right track
---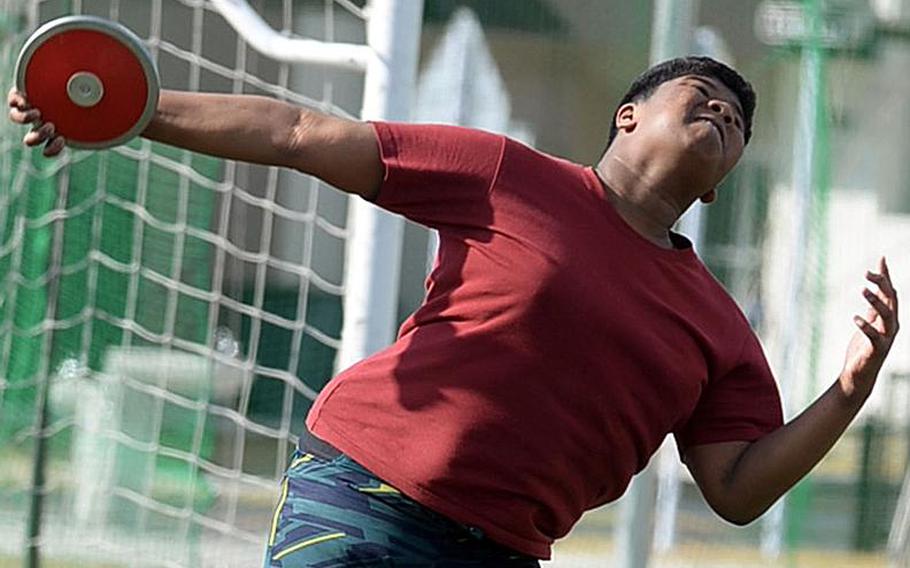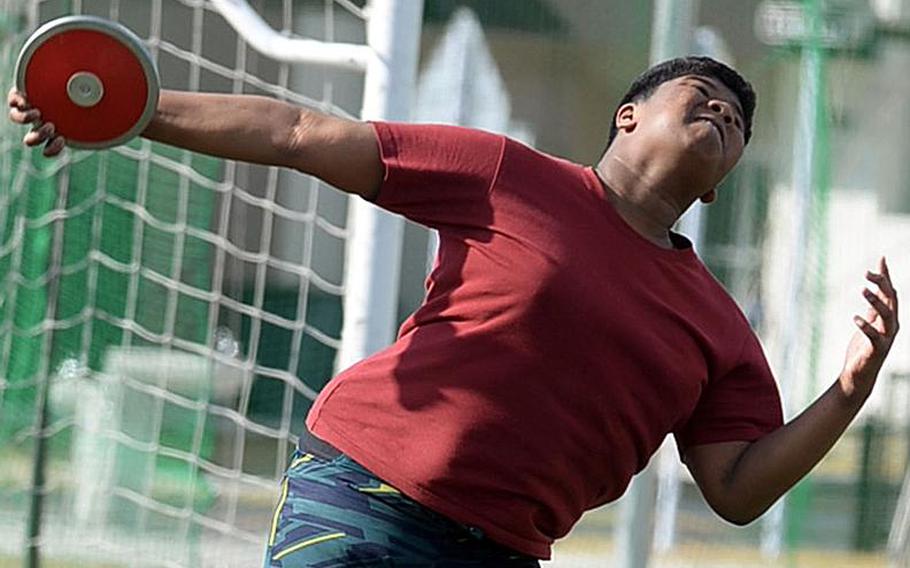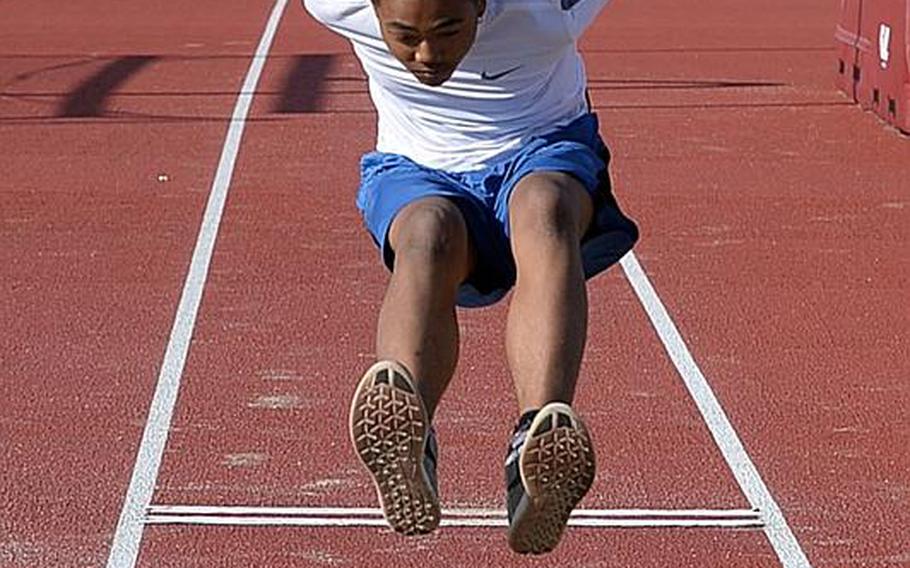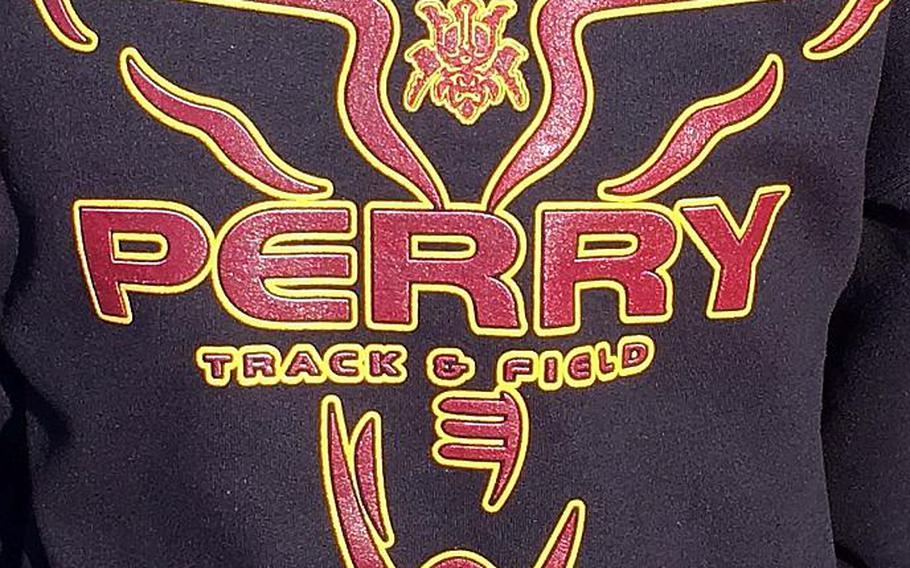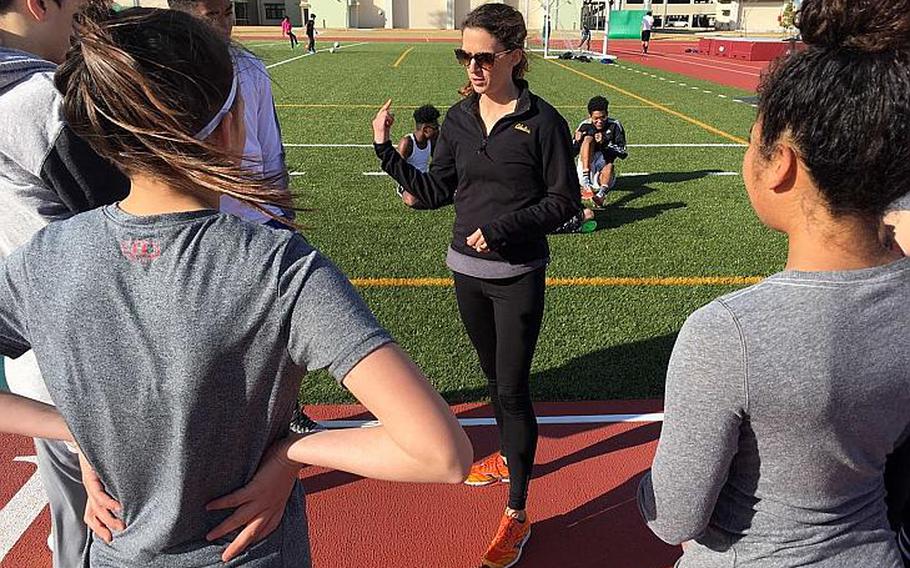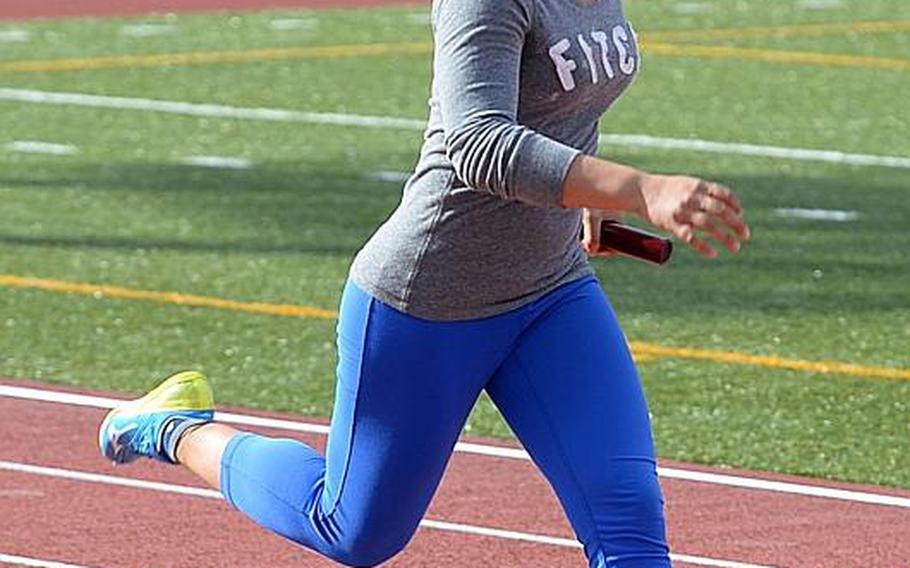 MARINE CORPS AIR STATION IWAKUNI, Japan – Anna Simmermon shielded her eyes from the late afternoon sun angling over the field at Matthew C. Perry High School.
As practice wound down, she gazed at her track and field charges going through their paces.
Skye LeBreton, a sophomore and the Samurai's sprint captain, led her teammates through relay baton exchange drills. In the discus cage, burly sophomore Will Dearinge sent the discus flying. At the field's opposite end, slender freshman Sean Swindell made another long jump.
Simmermon, the first-year Samurai's head coach, said she felt conflicted. Just two weeks earlier, Perry had just 12 athletes. On this day, the team counted 23.
But Simmermon transfers from Iwakuni along with her Marine Corps fighter pilot husband Jesse at season's end. And one of her top assistants is leaving as well. That would leave the Samurai track program at a critical developmental stage without the coach who founded it.
"It takes an enormous amount of work to build up a team logistically and to compete in events," said Simmermon, a substitute teacher who competed in jumps, pole vault, the 200 and 400 relay at Elco High School in Eastern Lebanon County, Pa. Jesse was a high school teammate.
"If you don't have a strong handoff" to another coach to take over the team next season and beyond, "the team could struggle."
In the run-up to the new school campus that opened in January 2017, Perry has been in the business of startups. And the school's success in winning championships has been surprising.
It took just three years for Perry football to win a Far East Division II title as a varsity program. That team's coach, Frank Macias, headed the school's first D-II baseball champions in May. Under second-year coach Chris Munsell, wrestling went from ninth place to second in D-II.
But track? That's a different beast "and the bigger the team, the more you need a large number of assistants and volunteers from the community to make it work. And right now, we just don't have that," Simmermon said.
Perry athletics director George Williams compares the building of a track team to football in terms of the number of players and coaches needed.
"Those are the challenges," he said.
Nobody on full-time faculty offered to coach in its first season, so Simmermon stepped up. She spent weeks in the fall recruiting athletes and seeking assistants. The school has an eight-lane track and a fully-automated timing system.
"The 23 athletes we have now, consider they're competing against softball, soccer and baseball for athletes, those numbers are pretty high, and we're expected to grow," she said. "I allowed other athletes to join the team later because it took so long to get the word out."
Fuelling that growth will be the continued expansion of the Marine Corps air station and inbound USS Ronald Reagan carrier air group families from Naval Air Facility Atsugi in the coming years.
But even a larger contingent of athletes and coaches won't automatically spell development, Simmermon said.
It would also take a "signature victory," be it the team topping the weekly regular-season meet standings or one of the athletes upsetting a regular favorite in a particular event.
She cited sophomore LeBreton, the team's sprint captain, as somebody who "can do it."
LeBreton came to Iwakuni from James Campbell High School in Hawaii, where she ran sprints for a school of 5,000-plus and a team of more than 200 members. Perry's enrollment is currently 205.
"Coming here, I was surprised" at how small the team was, LeBreton said. And she found she was "getting all the attention" from teammates looking to her for leadership as she was the veteran of a big-school stateside program. "That's hard to grasp."
Over the long haul, "it takes consistency, dedication on the part of the individuals in charge of the program and building your athletes continuously," said Ron Merriwether, Humphreys' fourth-year coach.
The Blackhawks struggled in their two seasons before the boys won the Far East D-II title last May and they did that with just nine athletes. Now, "everybody wants to be part of a winning program" at Humphreys, Merriwether said. "It's about being relevant."
Perry entered its first meet last Saturday at Yokota, where the Samurai boys placed eighth among eight teams and seventh among seven girls teams.
This season, Perry travels weekly by bus to Yokota, which hosts all the DODEA-Japan and Kanto Plain regular-season meets.
Williams said Perry is hoping to host three regular-season meets next season. But if that's not possible, "we're going to try to do at least one," he said.
Even though Simmermon is leaving, Williams says he holds high hopes for the future.
"We will have to find a new head coach," he said. "It's just a matter of having the program in place next year, and it will, and it will continue to grow. We'll adapt and we'll move on."
Twitter: @ornauer_stripes
---
---
---
---