It's on to Div. II tourney for Aviano girls
---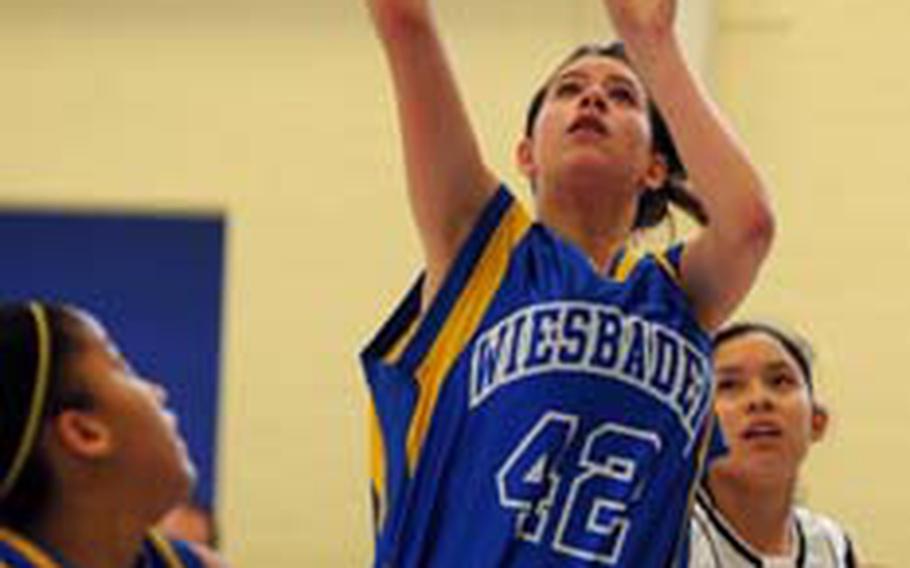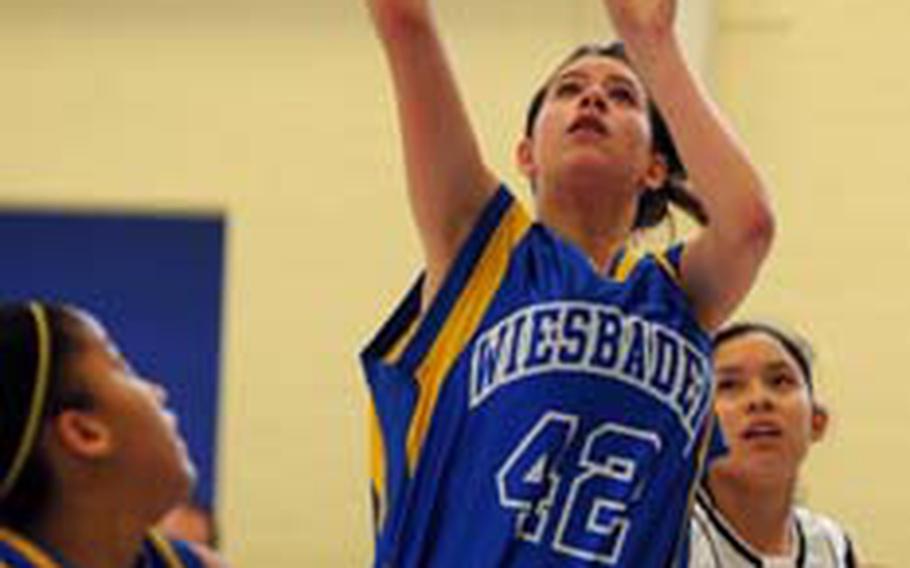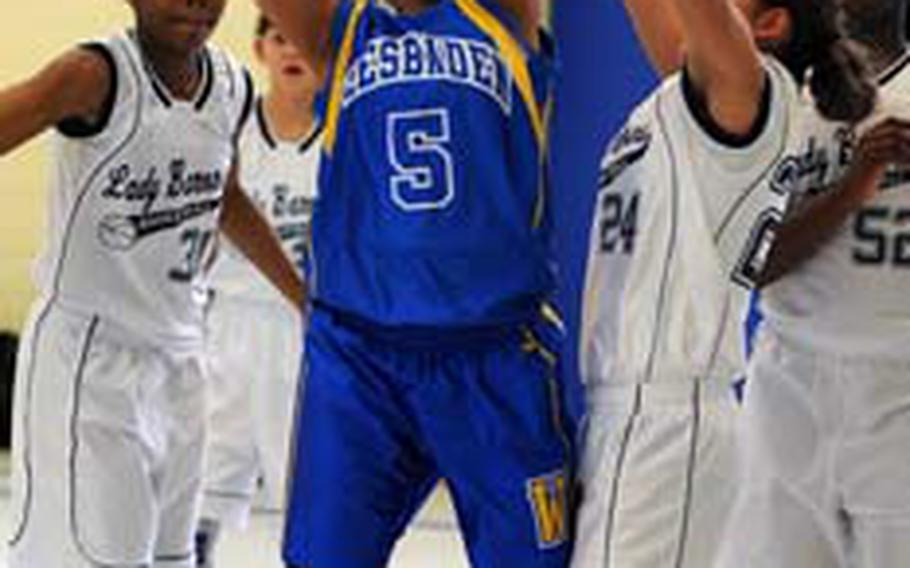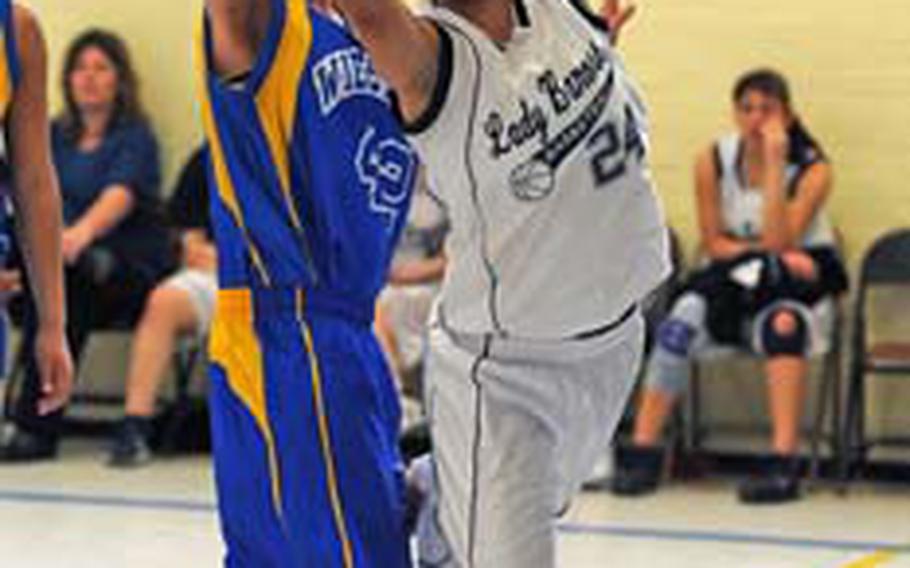 The Aviano girls will take a 12-0 record and the probable top seed into the European Division II tournament after completing a one-sided weekend sweep of Vicenza.
Aviano, with scoring leader and 2008 All-European selection Alyssa Lane limited to just three quarters of play each day, romped 63-16 on Friday and 70-26 on Saturday.
Even in limited action, Lane topped the scoring list, striking for 17 points in the opener and 22 on Saturday. She totaled 12 rebounds and 10 steals in the two outings, and closed Saturday's play with five assists and three blocks.
Freshman Jasmine Mailoto scored 15 points Friday and 19 on Saturday for the ASIL champs.
Lali Baratashvili led Vicenza (4-8) with eight points Friday and 13 on Saturday.
Both teams advance to the European tournament, Feb. 18-21 in Mannheim, Germany. Vicenza will compete in Division III, in which it is likely to encounter defending European D-III champion Baumholder, the only other unbeaten girls team in DODDS-Europe.
In other girls' games of note:
ISB 43, Lakenheath 35: Carol Haley scored 23 points Saturday to help ISB avenge a loss to Lakenheath on Friday that allowed the Lancers to wrap up the Region I title
Lakenheath, 5-1 in regional play, got nine points from Jessica Serd and eight from Tekeia Wallace in the 35-29 victory over ISB, which is 4-2 in the region.
Patch 27, Black Forest Academy 24: On Saturday at Kandern, Germany, Adrianna Archie pulled down 21 rebounds and blocked seven shots as the Lady Panthers clinched at least a tie for the Region III championship.
Archie's effort, which also included eight points, allowed Patch to close its regular season with an 11-1 regional record.
Heidelberg, 9-1 in the region after downing Hohenfels twice over the weekend, visits Vilseck this Friday and Saturday. A Heidelberg sweep would create a tie for the regional lead, likely to be decided on head-to-head points-differential. Heidelberg won at Patch 55-38 on Jan. 22. Patch prevailed 61-48 the next day at Heidelberg.
Patch won't play again until the European Division I tournament.
Heidelberg 46, Hohnefels 13: On Saturday at Heidelberg, Rebecca Rohren scored 10 points for the second day in a row as the Lady Lions completed the home sweep.
Heidelberg improved to 10-2 overall and 9-1 in Region III.
Wiesbaden 54, Bitburg 44: Saturday at Wiesbaden, LeAmber Thomas scored 18 points and grabbed 11 rebounds, and sister LeAndra Thomas scored 13 points and snared 11 rebounds as the Lady Warriors completed a two-game home sweep.
Naples 58, Sigonella 21: On Saturday at Naples, Valentina Lee, who scored 25 points in Friday's 50-30 victory over the visiting Jaguars, scored 19 more to help D-II Naples keep its D-IV guests winless on the season.
Kaiserslautern 40, Ramstein 23: On Thursday at Ramstein, the defending European D-I champs set up a showdown for the Region II girls crown against unbeaten Baumholder with games this Tuesday and Friday.
All-European Kiara Sanchez-Herrera led the way with 19 points to send the Lady Raiders (9-2 overall, 7-1 Region II) into the regular-season finale against Baumholder (11-0 overall, 8-0 Region II).
---
---
---
---