It's a showdown between Patch, Ramstein
---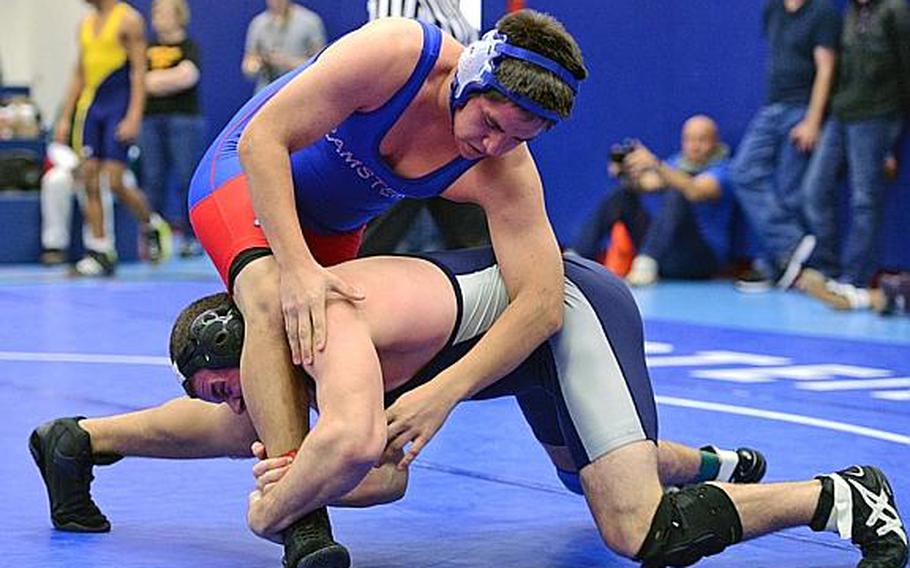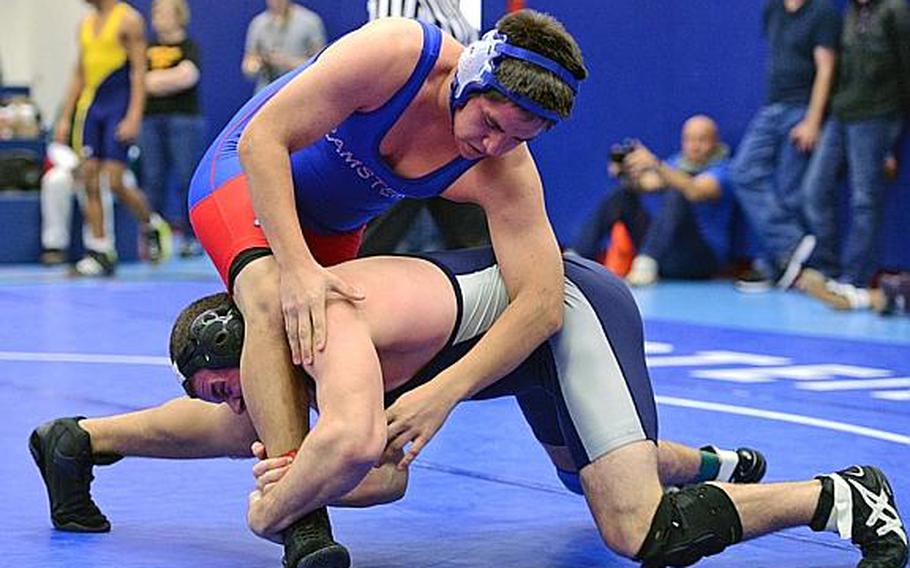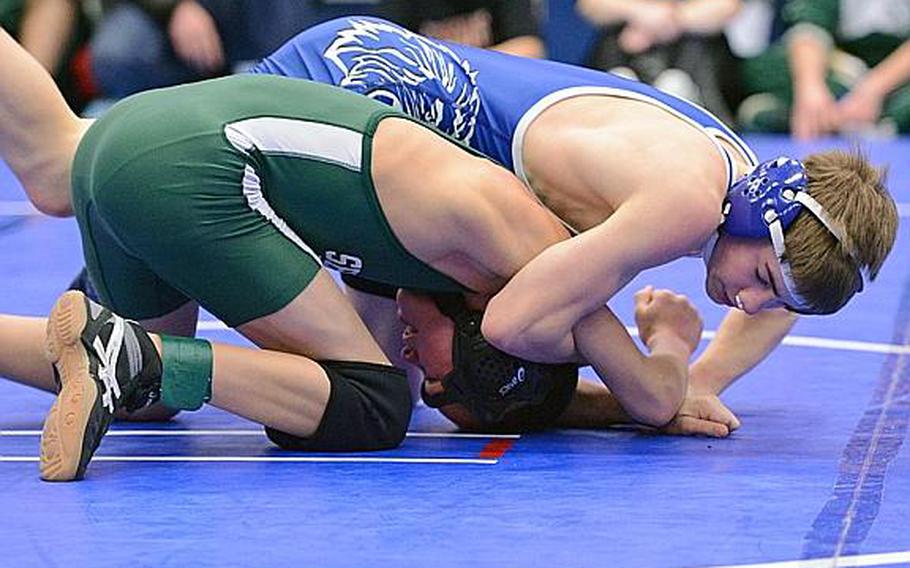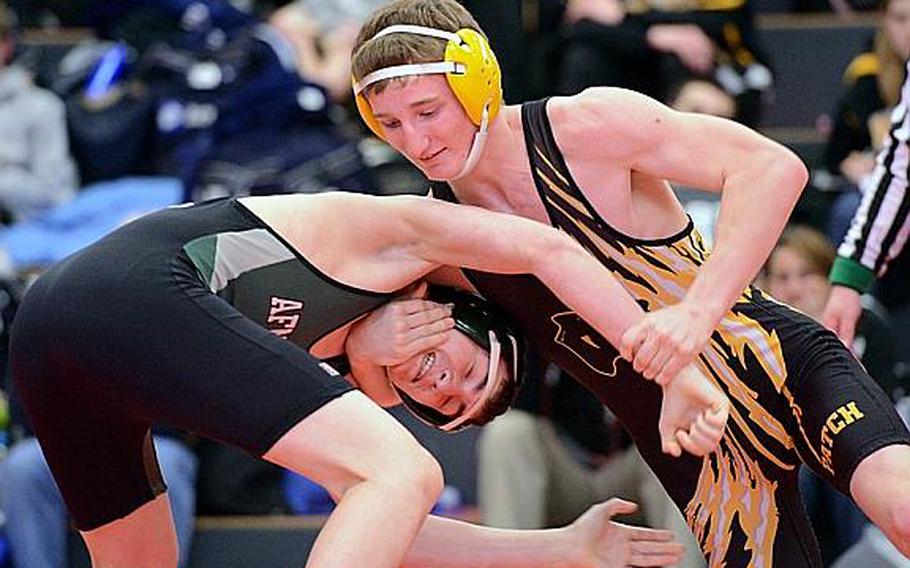 While each of the 152 wrestlers participating in this weekend's DODDS-Europe Wrestling Championships has a path to an individual title, the concurrent team competition is essentially a two-school race.
The numbers say only large Division I schools Patch and Ramstein possess the kind of high-end talent and roster depth to contend for the team title, which is determined by the cumulative points accrued by each team's wrestlers over the course of the tournament.
But the system is not as clear-cut as that. In a quirk of the DODDS-Europe rulebook, each team's coach must designate one wrestler per weight class as a "point-getting" wrestler. That decision was required to be made prior to the sectional round, but it sticks throughout the postseason. If a point-getter underperformed, was surpassed by a teammate or even failed to qualify at sectionals, the coach can't transfer point-earning status to another wrestler on the team.
That rule generally only affects large schools like Patch and Ramstein, programs large enough to consistently field multiple wrestlers per weight class. And while those schools' other systemic advantages make cries of injustice ring hollow, the obscure rule does have the potential to swing the team championship this weekend.
That's especially true in a race as tight as the one Patch and Ramstein have run this season, and the margins are similarly slim at Europeans. Between Saturday's sectional qualifiers and Tuesday's announcement of wild-card entries, Patch brings a squad of 23 wrestlers to Wiesbaden against Ramstein's 19. Each school is represented in 13 of 14 weight classes.
Ramstein coach Tom Wright estimated that as few as "10 to 15 points either way" could separate the two schools.
The Panthers have claimed the last four team championships, setting a pace the Royals haven't quite caught up to. But the reigning champs know that could change in a single weekend.
"We don't take them for granted at all," Patch coach Norm Matzke said of the rival Royals. "If they achieve it, then I'll applaud them for it."
Twitter: @broomestripes
---
---
---
---