Baseball preview
It could be dèjá vu on the diamonds
by
Rusty Bryan
March 16, 2012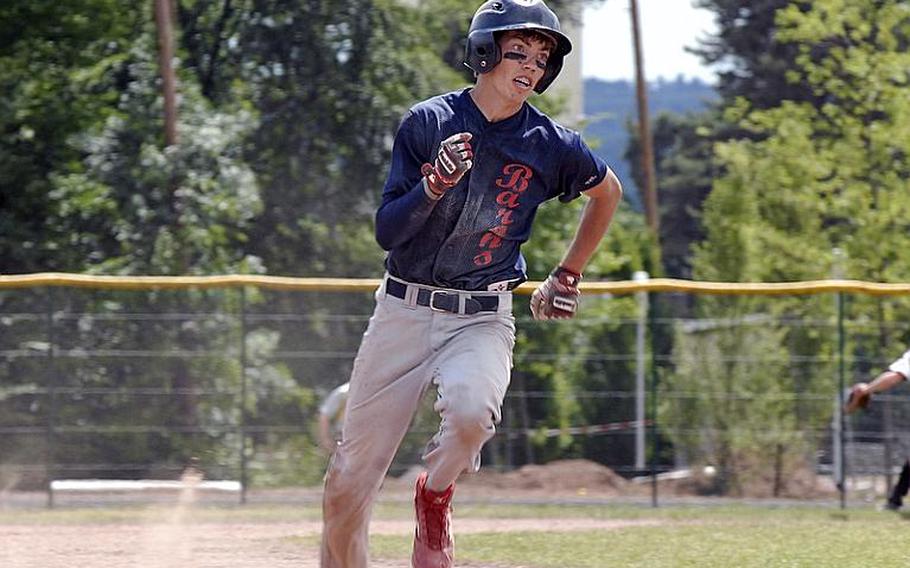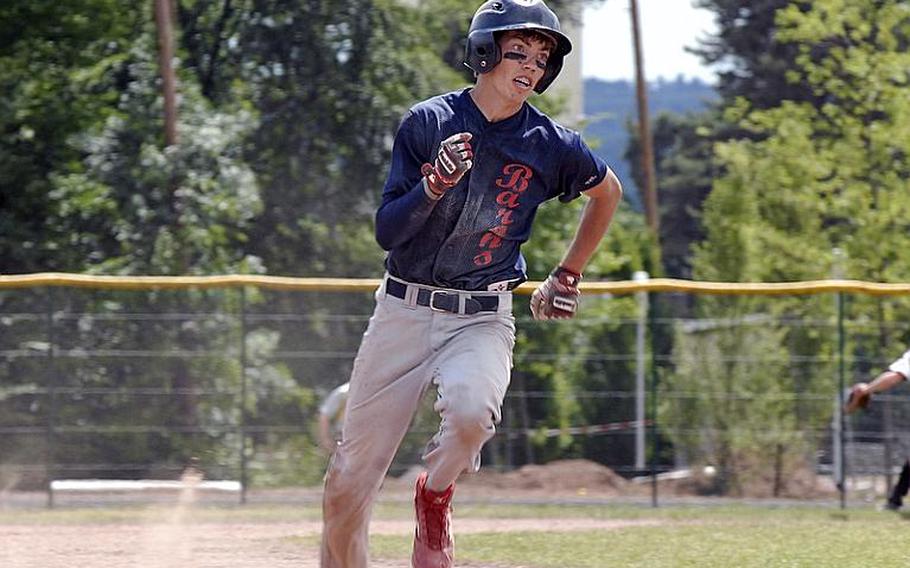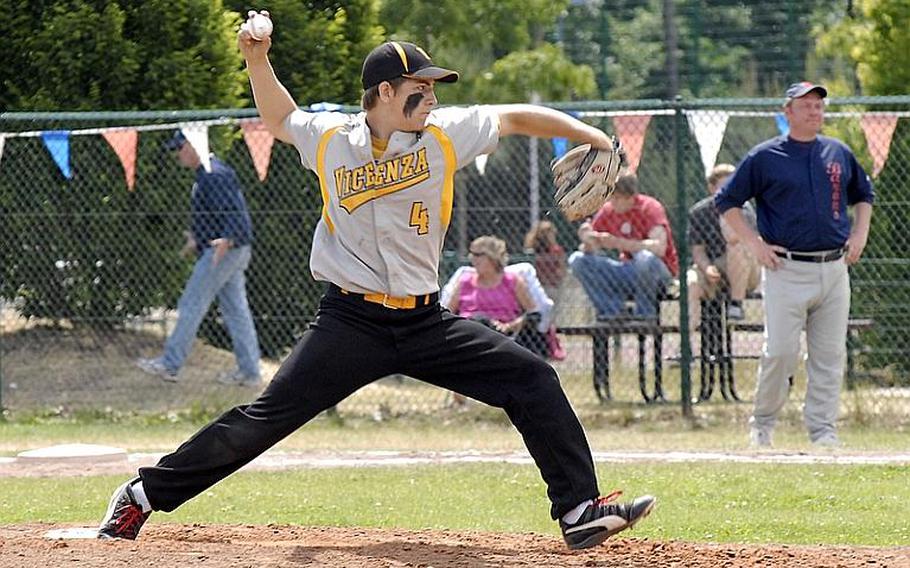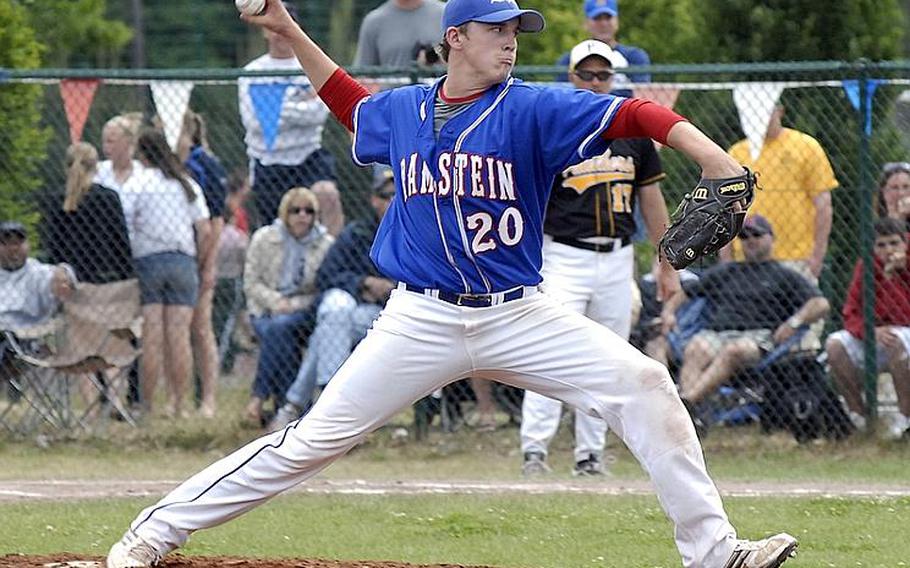 This article has been corrected
For its fourth season of high school baseball, DODDS-Europe appears ready to offer us a replay of 2011.
On the eve of Saturday's opening doubleheaders at Ramstein and SHAPE, all signs point to Patch vs. Ramstein (Round 4) in the May 26 Division I title game, the return of 2011 king Bitburg, which also won in 2009, to the D-II title game, and D-III again struggling to survive as a separate European tournament.
Here's a look at the preseason picture:
Division IPatch, which defeated Ramstein by a single run in each of the last two championship games, and Ramstein, which won the first D-I title game 10-2 in 2009, seem to be on a collision course again.
Darke Marbury's Panthers return All-Europeans Dylan Measells, the Stars and Stripes' 2011 player of the year, Jack Smith and Ryan Tannebaum, along with C.J. Kellogg and Austin Lemay.
Not a bad foundation on which to build a three-peat contender. Measells, a senior, posted an 0.79 ERA during his 8-0 season and dug deep to go the distance in Patch's 8-7 title-game victory over Ramstein. He batted .718 during the regular seaon.
Smith, a junior catcher of considerable defensive prowess, according to Marbury, batted .568 last season, and Tannenbaum, a senior whom Marbury called the best defensive third baseman in Europe, batted .702 and drove in 30 runs.
If that weren't enough, Marbury expects contributions in 2012 from newcomer Ruben Rodriguez.
For all that, Glenn Porter's Royals remain competitive behind its All-Europe quartet of John Grotelueschen, Caleb Guerrido, and Dustin Labit, all seniors, and junior Justin Pendergrass.
All four pitch, giving the Royals the deepest staff in Europe.
And when they're not on the mound, the four batted .488, .488, .479 and .521, respectively. Playing catcher, moreover, Grotelueschen threw out nine would-be base-stealers.
In addition to Patch, Porter sees Heidelberg as a potential contender; Marbury is wary of Steve Jewell's Wiesbaden Warriors, who have added Heidelberg's Justin Jones to a roster which was plagued by inexperience last season, and Vilseck.
Tom Burriss' 2012 Kaiserslautern squad will build around two-time All-Europe shortstop Aaren Blossom.
Division IIDefending D-II champ Bitburg, coached again by Chris Moran, might rival Ramstein in pitching depth, according to Barons' assistant Wayne Phillips. He emailed that half of Bitburg's 2012 returnees are pitchers, led by All-Europe senior Austin Schmidt.
Schmidt, well on his way to becoming the DODDS-Europe male athlete of the year after sparking the Barons to European football and wrestling titles earlier in the school year, saved Bitburg's 5-3 title-game victory by striking out four of Vicenza's final seven batters. A power hitter to all fields, Schmidt committed just one error while playing first base.
Even better on the mound in 2011 was Schmidt's fellow All-Europe senior Matt Flood, a .400 hitter as a shortstop who didn't allow an earned run in 16 innings of work last season.
Catching both hurlers will be power-hitting returning catcher Bryce Randall.
Attempting to keep pace with the Barons are 2011 runner-up Vicenza, which returns pitcher Jeremy Huller; AFNORTH, which will coalesce around Westin McKinney, Zach Woodbury and Tony Legare; Naples, which can call of Joseph Pitts and Kyle Baldree; SHAPE, which returns Nick Westrick, Travis Phelan, and James Workman, among others, and Aviano, which fields multi-sport stars in Myron McRae and Nikolas Weiser.
Newcomers to the 10-team D-II field this season, largest of the three divisions, are Baumholder and Schweinfurt.
Division IIIWith Bamberg a casualty of the numbers game, just three schools are classified as D-III this season – Alconbury, Rota and Sgionella.
New coach Chris Kaldahl faces a rebuilding job at Rota, which is chasing a three-peat. The Admirals edged Sigonella 7-6 in 2011 and downed Naples in a combined D-II/III event in 2010.
"Several key pieces of last year's D-III champion Rota Admirals graduated, leaving holes to fill in our lineup," Kaldahl emailed earlier this week. "We are fortunate to have Nick Holland returning to provide senior leadership and good, solid baseball ability. K.C. Mason will be a solid producer at the plate in addition to anchoring our defense."
Matt McKown's Sigonella Jaguars, too, are dealing with a significant void this season and in the same rebuilding mode. Freshman All-Europe pitcher Luke Ostergaard, who faned 38 batters in 24 innings of work, moved back to the States.
All that construction should render newcomer Alconbury competitive, but all three schools are faced with the prospect of a playing a combined D-II/III event May 24-26 at Ramstein-Kaiserslautern.
CorrectionRuben Rodriguez was misidentified in an earlier version of this article.