D-I boys soccer
ISB stays unbeaten with tourney triumph
---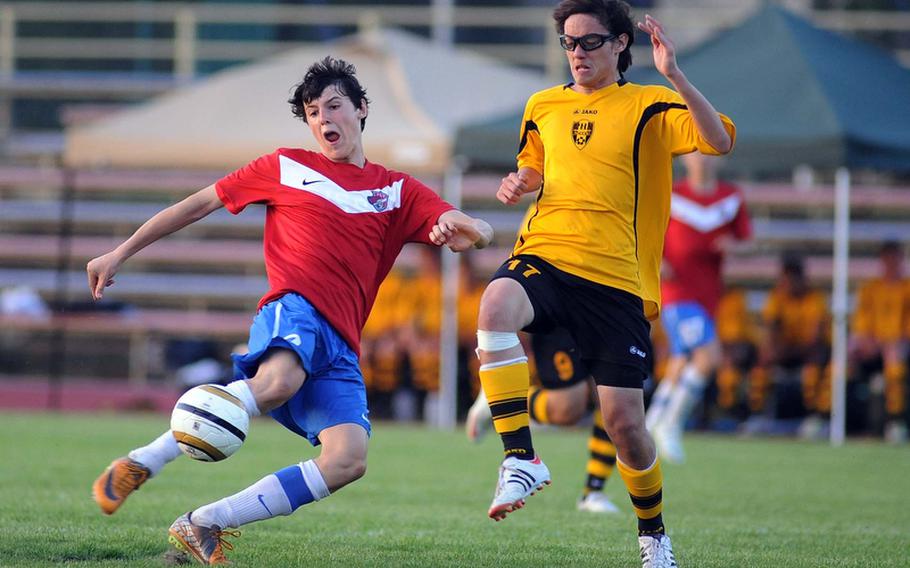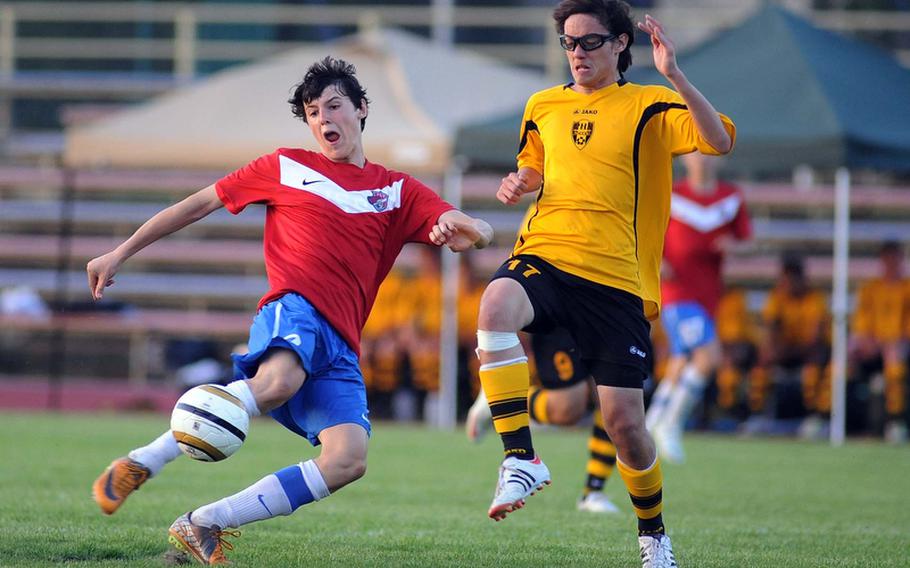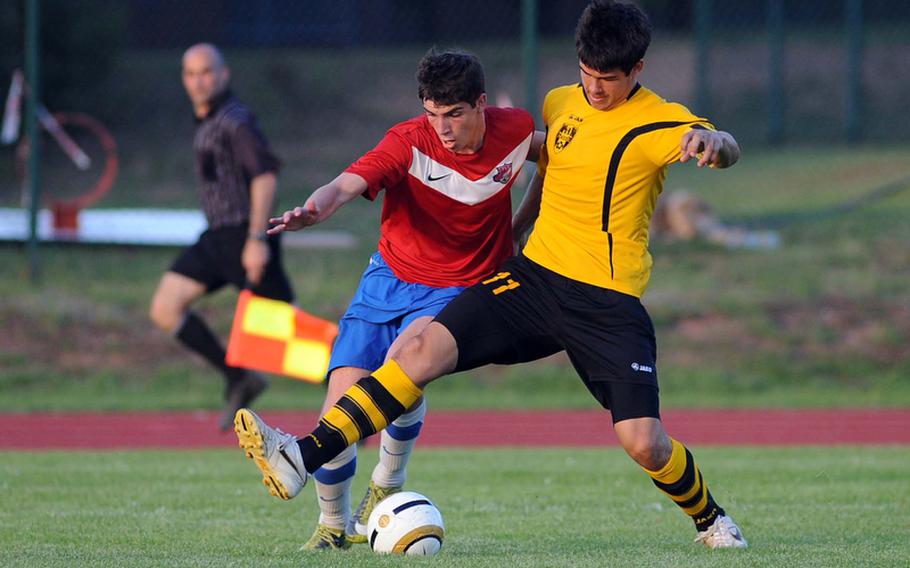 RAMSTEIN AIR BASE, Germany – All-tourney selection Stijn Kruidenier scored two goals, and tourney MVP Alessandro Pryce added the third tally Thursday night to lift the International School of Brussels Raiders to a 3-0 European Division I title-game victory over the Patch Panthers.
The victory, which wrapped up an undefeated 9-0-2 season for ISB, also handed the Raiders their first-ever DODDS-Europe D-I soccer title and completed a sweep by private international schools of the three 2012 boys' championships. Earlier Thursday, International School of Florence took the D-III crown, 3-0 over Rota, and Marymount International School of Rome grabbed its second straight D-II title, 1-0 over Black Forest Academy.
The victory also got ISB over the European tourney hump, "finally," according to ISB coach Philippe Kaisin.
"The last three years, we've been second, third and fourth – not in that order," Kaisin said of a team that in the past competed here with many players forced to skip the event because its mid-May dates the past few years conflicted with international baccalaureate exams. "This year, they moved the tournament back a week."
Top-seeded ISB, at full strength this time around, turned back No. 6 Patch, Kaisin said, by playing above its experience level.
"We showed a lot of maturity," said ISB coach. "We have a very young team – only two seniors."
Thirteen freshmen and sophomores dotted ISB's 2012 roster, but it was two juniors, Krudenier and Pryce, who shouldered the scoring load on Thirsday.
Senior Christain Faaborg, another all-tourney choice, assisted Kruidenier on his first goal, and Kruidenier was quick to point that out.
"We played as a team," he said. "We played tough."
Tough was the adjective that best describes the task of marking MVP Pryce. Pryce gave a sample of his skills on his goal, when he took a pass down the line from Casper De Bok, dribbled through the defense and into the box from where he flicked the ball off his right foot past all-tourney goalkeeper Zach Runnels. Runnels, seeing De Bok create space for himself in the penalty area, had come off his line quickly, hoping vainly to cut down De Bok's angle.
ISB, coming off Wednesday's 4-0 semifinal romp over No. 4 Vilseck and taking an unbeaten record into the final was playing with confidence, Krudenier said, but confidence only carries a team so far.
"It's still nerve-wracking," he said.
Patch, coming into the tournament at 3-1-3, won three games here to complete its first season under coach Bill Ratcliff at 6-2-4.
---
---
---
---