International schools rule Kanto
by
Dave Ornauer
May 12, 2003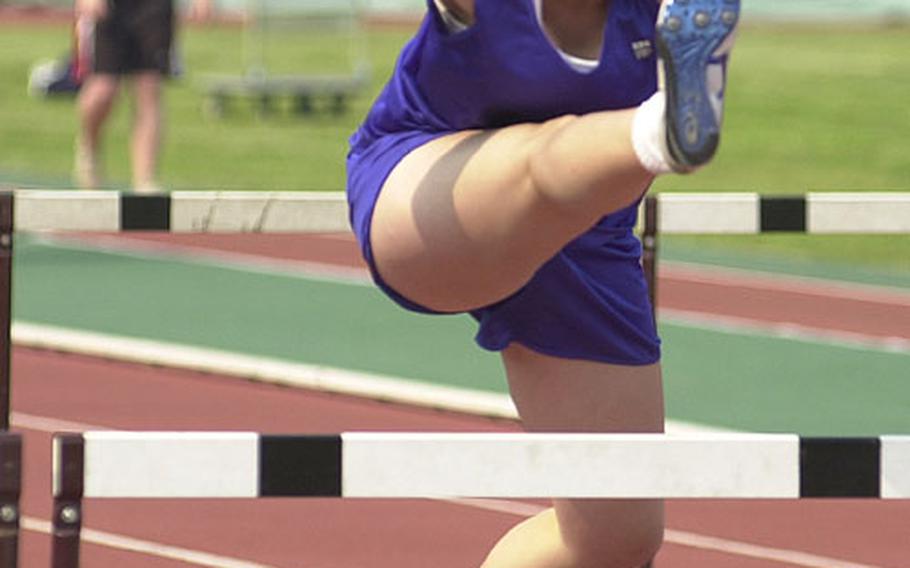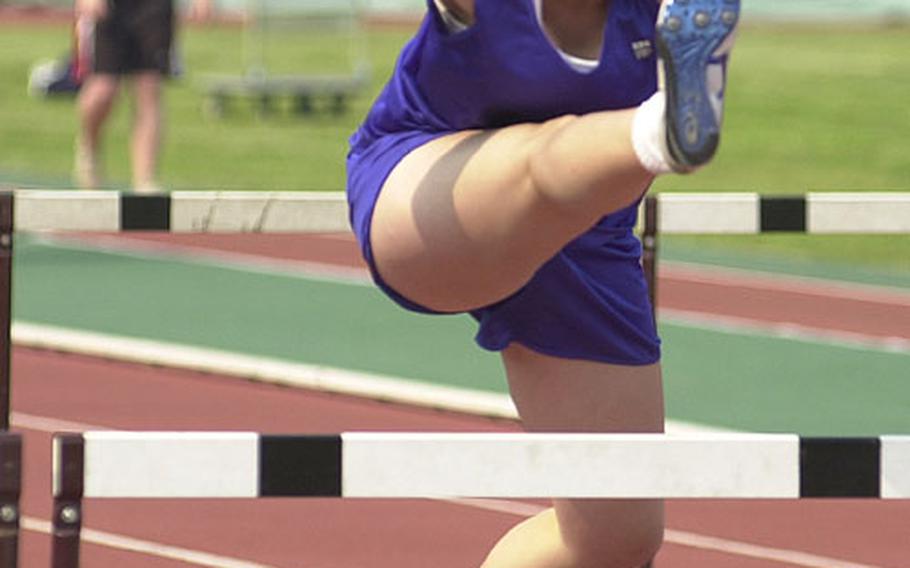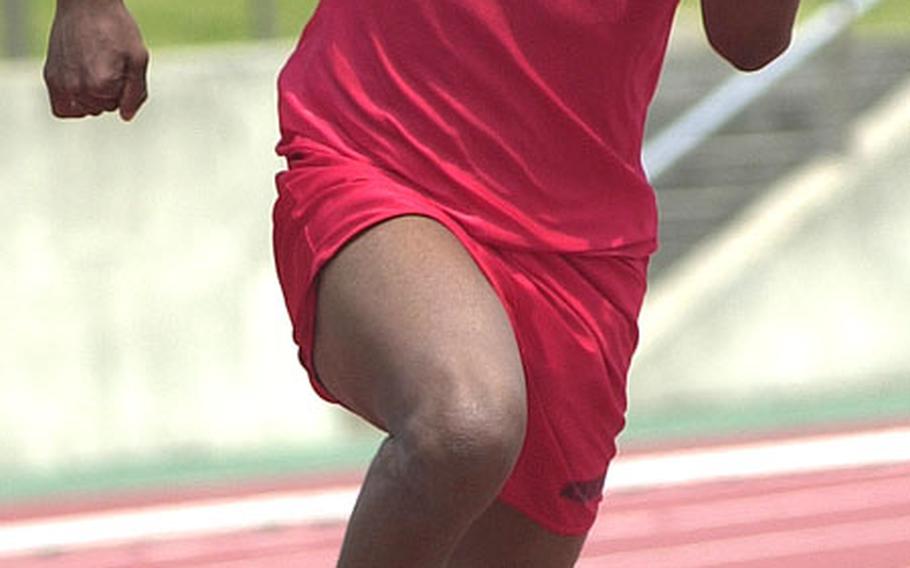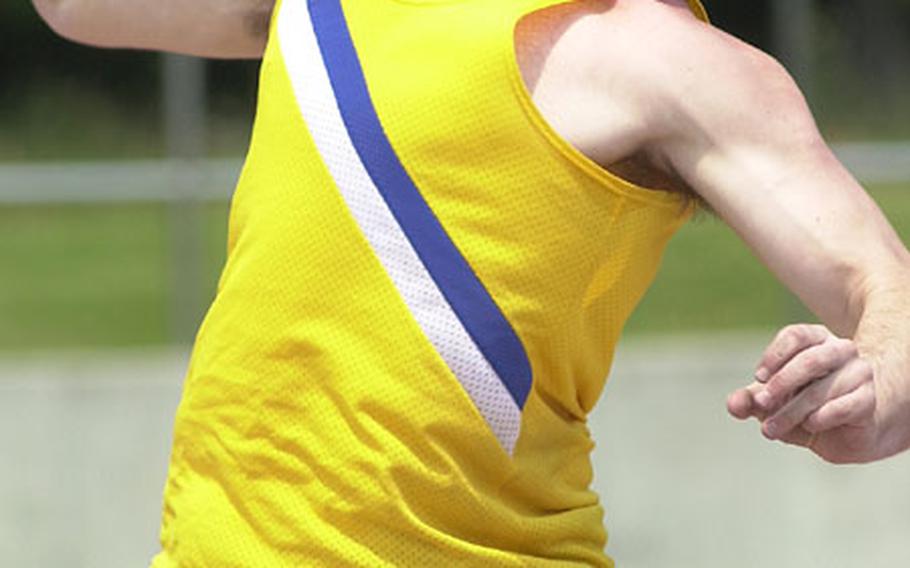 TOKYO — The higher they raised the bar and the more times Leonard Lynce cleared it, the more Nile C. Kinnick coach Matt Martinez smiled.
Lynce, a sophomore, had just broken the school record in the high jump, leaping 1.85 meters, or about 6 feet, 3 inches. Out on the track, his brother, Brenden, a junior, was busy capturing the 400-meter hurdles race, covering the distance in 1 minute, 3.4 seconds.
"We're lucky to have them," Martinez said of the Lynce brothers, who transferred to Yokosuka Naval Base in January from Chesapeake, Va. "They make me look like a very good track coach."
Leonard finished second in the high jump behind Luke Chalmers of St. Mary's International. Meanwhile, Brenden also captured gold in the 110 hurdles and took second in the 200, and the two combined to lead Kinnick to a bronze in the closing 1,600 relay.
That helped Kinnick secure third place Saturday in the season-ending Kanto Plain Association of Secondary Schools track and field championships.
Whether the Lynces can carry Kinnick to a Kanto Plain title — something the Devils have never captured — remains unclear.
The Red Devils and Yokota Panthers, who finished second in the boys and girls team standings Saturday, checked in way behind two perennial Kanto Plain track powers.
The regular-season champion St. Mary's boys amassed 181½ points, easily outdistancing Yokota's 65 and Kinnick's 54. The American School in Japan, which grabbed the girls title this spring, posted 133 points. Yokota finished with 70, while the Kinnick girls team scored four.
Team size gives international schools a big edge over their Department of Defense Dependents Schools rivals, said Leonard Lynce, who competed last year with his brother at Indian River High School in Chesapeake, Va.
Kinnick's team boasts 35 members, Yokota features 22 and Zama American 11, well short of ASIJ's 65 athletes and the combined 65 belonging to all-boys St. Mary's and its all-girls counterpart, Seisen International.
"The teams that have more people, pushing each other to do better, they're the ones that are going to win," Leonard said.
Those advantages help international schools spread the workload. They're also able to keep competitors for four years, while DODDS teams are victims of the military's transient nature, which creates an annual revolving door.
"That's just the DODDS way, in any sport," Yokota coach Matt Grant said.
Is there any chance at viability?
"I try to keep our heads in it," Brenden said. "If we can find five or six people to take first places, then we're in the competition. If their heads are in it, we have a chance."
While the Lynce brothers provided a few bright spots for Kinnick, Yokota relied on a gaggle of sprinters and field specialists to collect its two team silver medals.
Yokota won the boys and girls 400 relays, while the boys kept St. Mary's at arm's length in the 1,600 relay, handing the Titans their first relay defeat of the season. Victoria Sanders took the 400 gold, and Cynthia Taylor captured the 100.
"Now, if I could get some long-distance runners, I'd be doing good," Grant said. "We don't have the distance runners, so we have to attack the sprints and field events to do well."
Grant hopes Saturday's results can spill over into next season, when the school adds a shot-put, discus and long-jump area to its track, which was completed last summer.
"That might get me over the hump," he said, adding that he hopes some new talent will transfer in, as the Lynces did at Yokosuka.
"I'll eat lunch at the (Air Mobility Command passenger) terminal just to see who gets off the plane."