Far East finals preview
International school players back in tennis mix
by
Dave Ornauer
November 4, 2010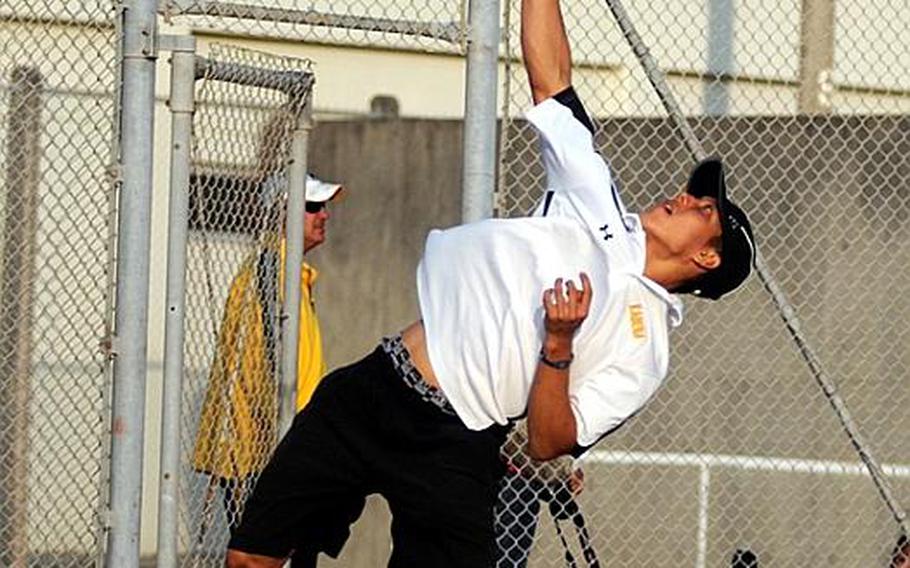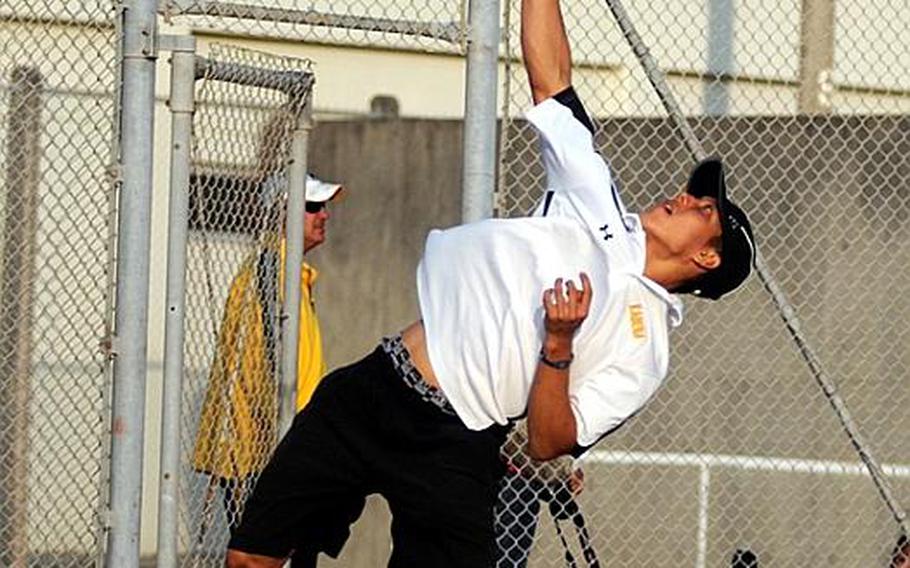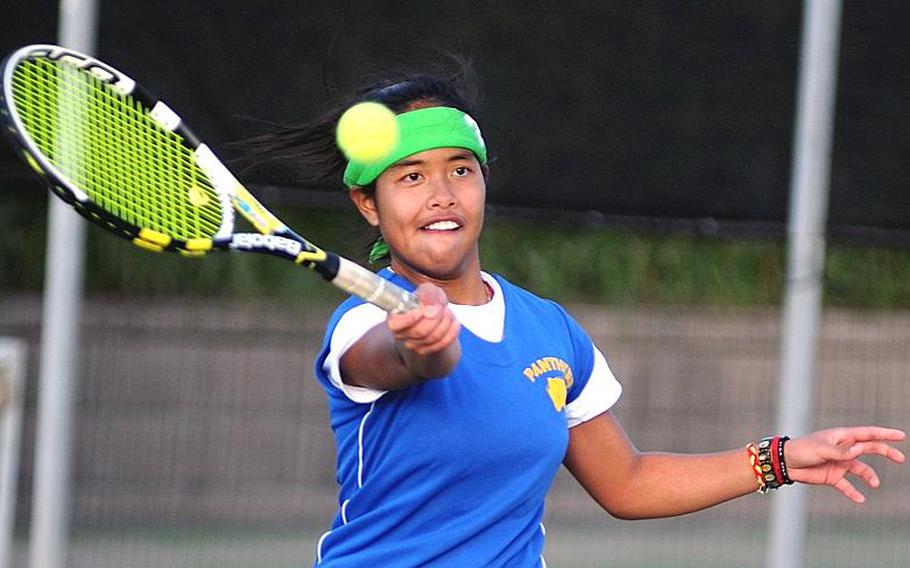 KADENA AIR BASE, Okinawa – Depending on who you speak with, last spring's reinstatement of international schools to the Far East High School Tennis Tournament is both a blessing and a curse.
"It's going to be great to have them," said Robert Bliss, Kadena's coach and co-director of this week's Far East Tournament at Kadena's Risner tennis complex. "They have a lot of talented players and we look forward to the increase in competition."
Bliss spoke of St. Mary's and Seisen International and Christian Academy Japan of Tokyo, and Yongsan International-Seoul, the four international schools invited to Far East, which between 2004 and '09 was a DODDS-only event, as mandated by DODDS-Pacific officials. That ban was overturned last spring by the Far East Activities Council.
While Bliss welcomed their return, several coaches felt that especially with the presence of St. Mary's Kent Sikama, Stefan Byland and Chae-yong Moon and CAJ's Waturo Ueno, Jesse Hino and Ryo Fuseya, the boys' singles and doubles chase will be foregone conclusions.
"I think they'll dominate the entire tournament," Yokota coach Tommy Palmer said, adding that even if graduated three-time singles champion Kyle Sprow of Kadena were still here, "it wouldn't have mattered."
"There's no way we can compete with that. It's a totally different level of play. They're so far out of our league."
That would mean boys singles seeds such as Seoul American's Russell Midomaru, Kadena's Arlo Taylor and Daegu American's Mathew Hwang "will have a tough time," Seoul American coach Robert Victoria said.
Bliss disagrees with Victoria's and Palmer's assessments. "Seoul (American) has a strong team and I think Mr. Taylor from Kadena might have something to say about everything by the time it's over."
On the other hand, the DODDS girls' field should remain strong, with 2009 semifinalists Amber Gadsden, the bronze medalist from Guam High, and fourth-place finisher Erika Youngdahl of Kadena poised as the top two seeds, with Yokota junior Erika Ettl a shade behind at No. 3.
"That's a good DODDS representation," Victoria said. "At least I hope so."
"We have the girls cemented," Palmer said. "The international girls won't compete with us."
"The girls have a pretty solid three," Bliss said. "I expect them to be there at the end, the quarters, the semis, fighting it out for places."
Also among the top eight girls seeds are Seoul American's Jacquelyn Nguyen (fourth), Kadena's Christin Gentz (sixth) and Guam High's Sydney Short (eighth).
Players this year are required to play doubles and may choose between singles and mixed doubles as options. It's still up in the air at this point whether there will be consolation matches scheduled, DODDS Pacific and tournament officials said.
---
---
---
---