Home Team
Individual accomplishments not enough for Wiesbaden's Harris
---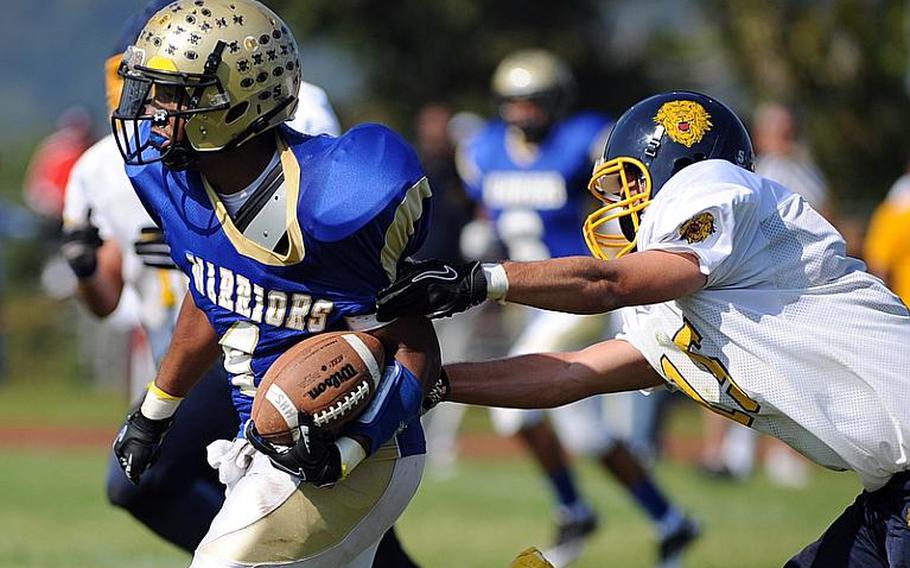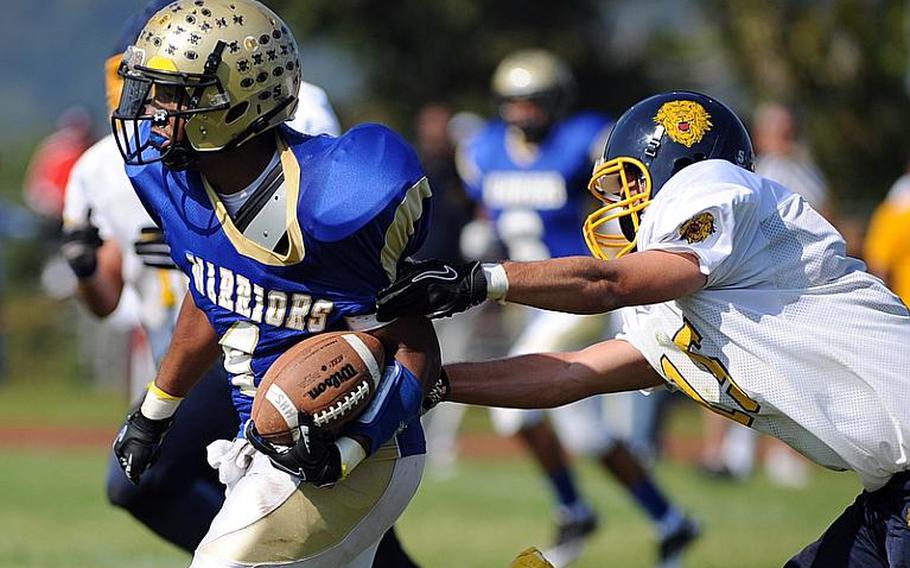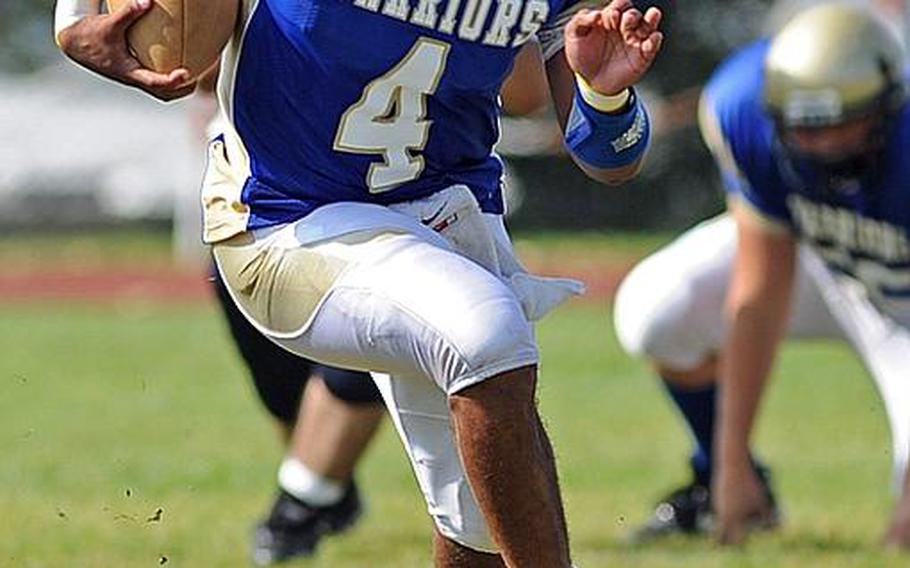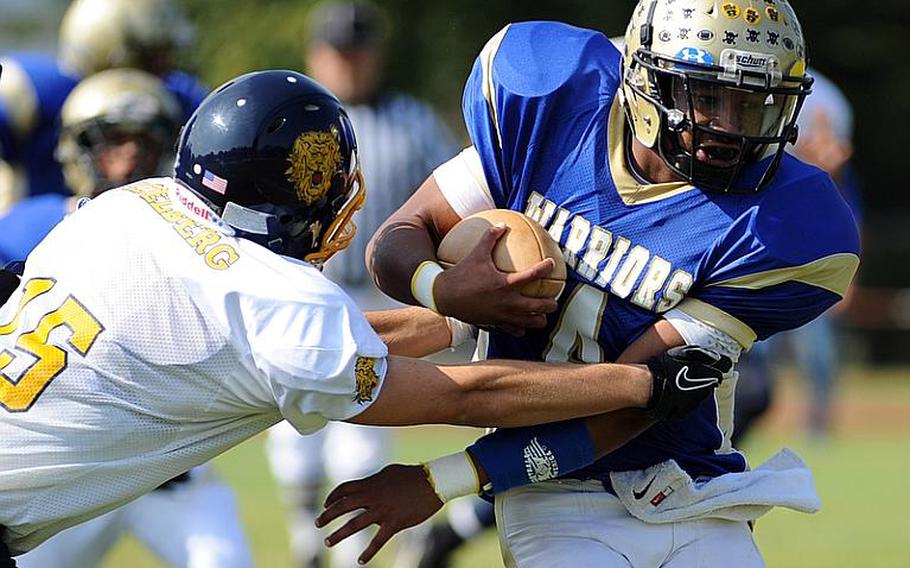 WIESBADEN, Germany – Wiesbaden senior Daniel Harris Jr. is wrapping up his fourth season of DODDS-Europe football as one of the continent's elite performers.
No surprise about that.
Harris, a two-time All-European 1,000-yard rusher who ran for a school-system best 1,416 yards last season, is gaining ground at an 8.5 yards-per-carry average this season. So far in 2011, he's amassed 669 yards and scored 11 TDs in five games. To put the frosting on that cake, Harris has stepped in as a wildcat quarterback and passed for 210 yards so far this year.
"Daniel's strengths are his combination of size and speed," Wiesbaden coach Steve Jewell said. "He is the type of back who has the speed (4.5-4.6 for the 40, according to Harris) to run away from you and the strength (205 pounds) to run through you."
What doesn't show up on the stat sheet, scales or stopwatch, however, are the intangibles everyone around Harris sees every day.
"I think my biggest thrill at Wiesbaden," Harris said in answer to a pre-practice question last week, "is the walk-through with the team before the game. We all come out together. It's really kind of cool."
Kind of cool?
Here's a guy who routinely leads Europe in the manly art of running the ball through 11 people determined to stop him. A guy who draws cheers directed at him alone by running into the end zone a couple of times a game. A guy who rushed for 192 yards in Wiesbaden's double-overtime near-miss in last year's European D-I title game.
His biggest thrill is being part of the team and sharing the moment with his teammates?
That kind of attitude isn't anything new for Harris, who three years ago deliberately put a sizeable impediment in front of his dream of playing college ball by coming back to Germany after his freshman year at Baumholder.
"Actually, I almost stayed in Georgia to live with relatives," Harris said when asked about the difficulties of being noticed by college recruiters on the other side of the ocean. "I almost got enrolled in high school there, but I decided I didn't want to be away from my family."
Luckily, Harris hasn't been punished all that badly for his family feeling.
"I visited the campus of Southwest Baptist University (an NCAA Division II school in Bolivar, Mo.) last summer," Harris said. "I've also heard from Jacksonville State in Alabama and I'm trying to get in touch with Georgia State."
Still, the trans-Atlantic connection is a tricky one for high school athletes.
"It's a huge hurdle," said Harris, who clings to the example set by another premier DODDS-Europe athlete, former Ramstein quarterback Michael Wallace.
"I keep up with him at Georgia Southern," Harris said. "He was my main motivation for a while."
Harris already is following in Wallace's footsteps in the leadership department. He's been one of Jewell's captains all three years he's been a student at Wiesbaden, showing leadership in the high-credibility manner with which he does everything.
"I lead by example," he said.
And where he hopes to lead his team this season is a return to the European D-I title game. This time he wants his team, from the smallest D-I school in Europe, to go home with the trophy.
"We're such a small school, it takes more work for us to get it done," Harris said, "but we want to go out as champions."
---
---
---
---