In Korea, 'Go Navy, Beat Army' banner as much a tradition as the game itself
by
Jimmy Norris
December 3, 2007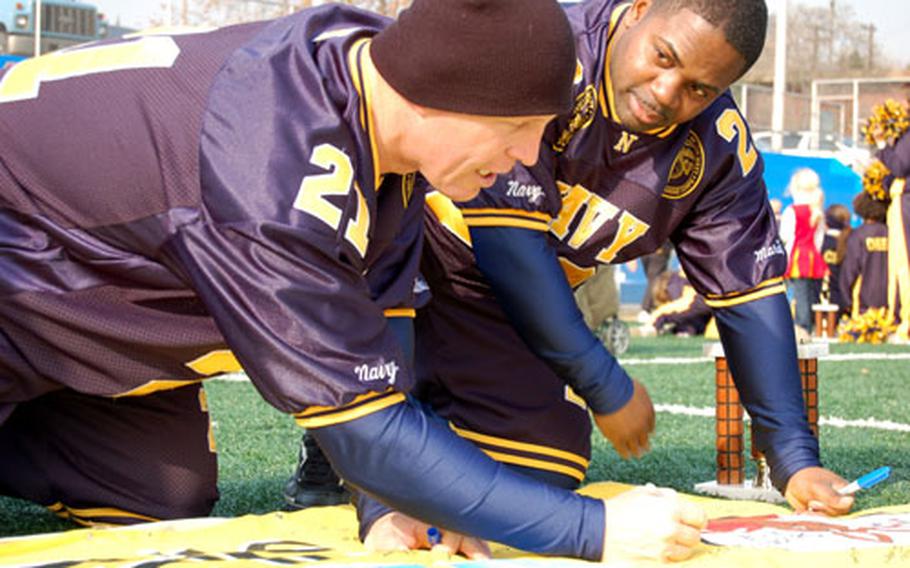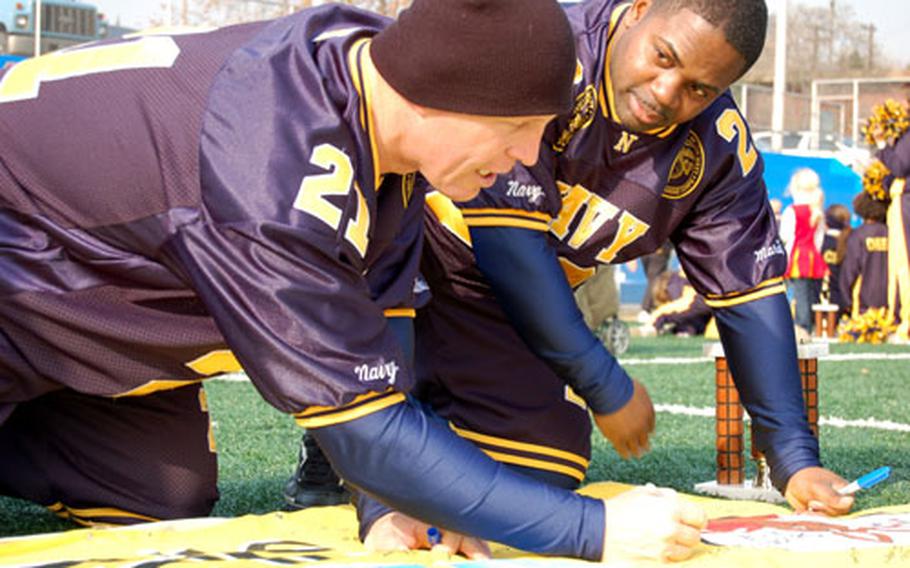 YONGSAN GARRISON, South Korea – It may have looked like nothing more than a simple banner hanging along the fence at Yongsan Garrison's annual Army-Navy flag football game Saturday.
But members of Commander of Naval Forces Korea say the yellow sign reading "Go Navy, Beat Army" is every bit as much a part of football tradition as the game itself.
Every year in the week leading up to the game, midshipmen at the academy make sheet posters and hang them around campus to show their Navy spirit, said CNFK's Capt. Bill Finn.
To keep the tradition alive at Yongsan, Capt. John Weigold wrote to his old company at the academy, asking for a poster to hang at the game.
The midshipmen with 2nd Company obliged him, sending a banner signed by everyone in the company.
"We were planning on hanging it on an Army building," said Finn. "But when we saw how nice it was, we decided to hang it our headquarters instead so we could take better care of it."
Finn said having the sign meant a lot to the sailors at CNFK, who find themselves a small Navy community living on a large Army installation.
After the game the banner was brought onto the field where the team members and other sailors signed it.
CNFK commander Rear Adm. Thomas Rowden will take the banner back to the midshipmen at the Naval Academy this week as part of a planned trip.
---
---
---
---