Illinois, West Virginia basketball teams pay a visit to Aviano
by
Kent Harris
August 17, 2011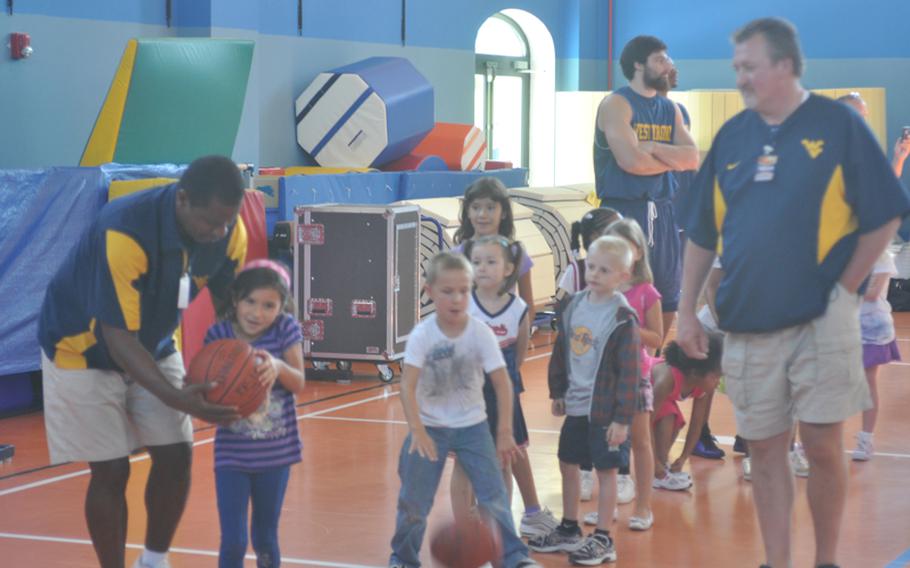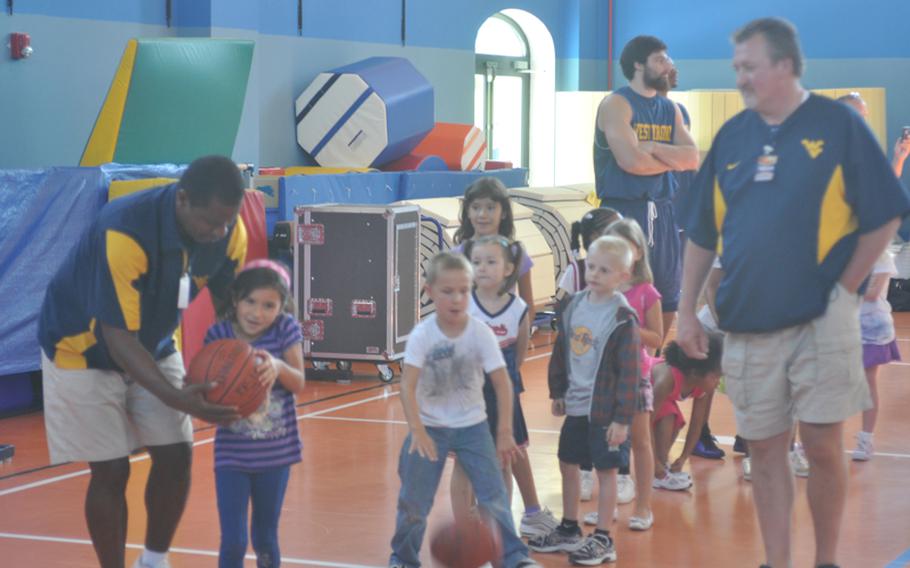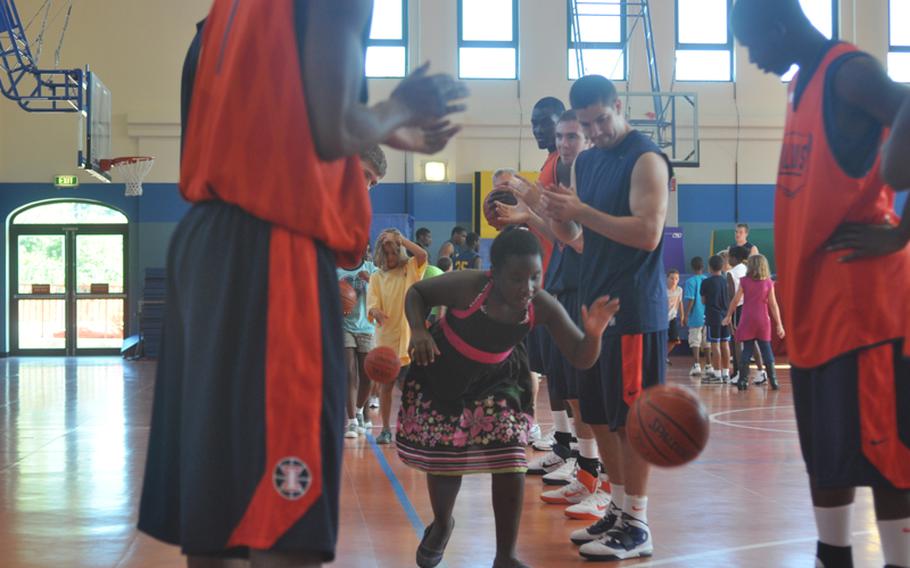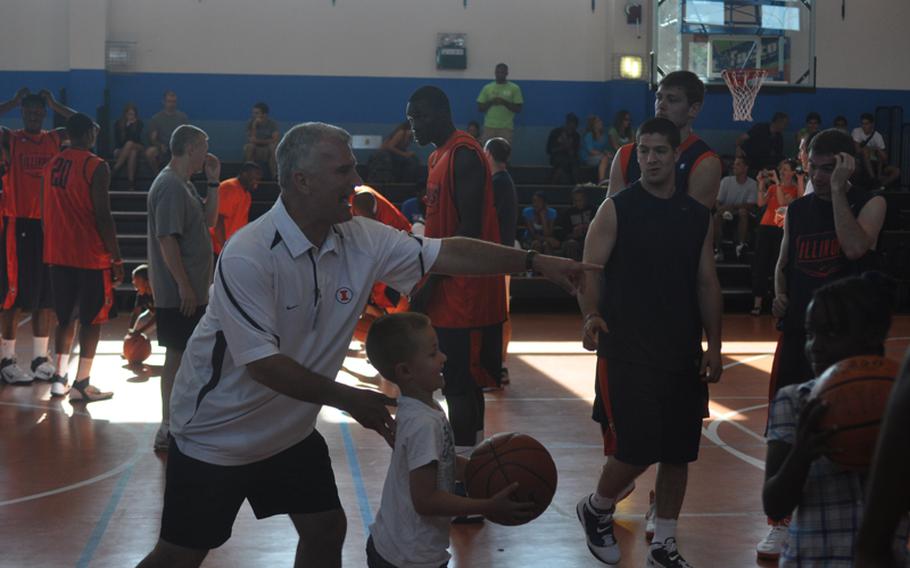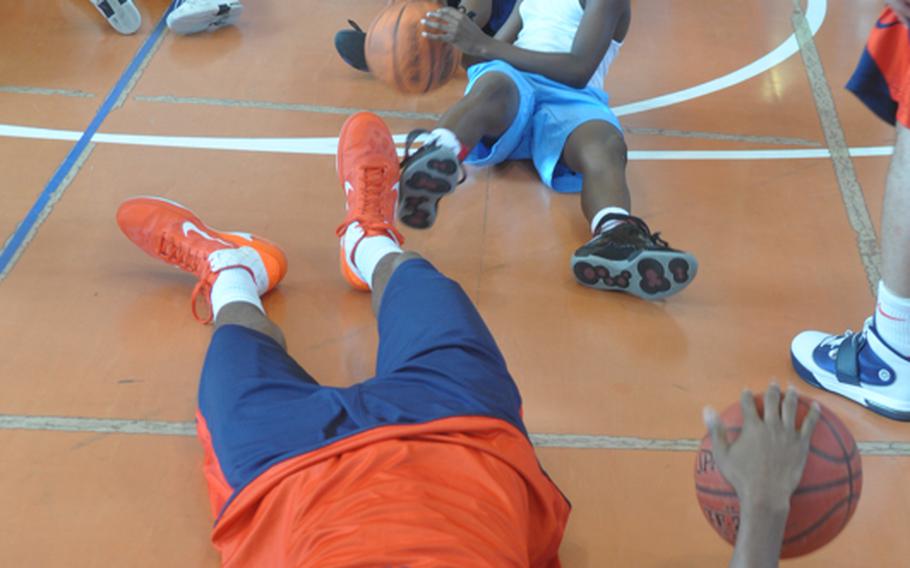 AVIANO AIR BASE, Italy — At 7 feet, 1 inch, a lot of people look up to Illinois center Meyers Leonard — on and off the basketball court.
But Leonard, a sophomore from Robinson, Ill., said he has a lot of admiration for Americans who wear a different kind of uniform. That includes his older brother, Bailey, a Marine who's currently serving in Afghanistan.
"I respect everyone (who serves)," he said Wednesday during a clinic put on my players and coaches from the universities of Illinois and West Virginia on base. Both programs are touring Italy and decided to meet up at Aviano for what's believed to be the first time that two NCAA basketball teams have played any kind of game on a U.S. military base overseas.
The Illini and Mountaineers were set to play a 20-minute exhibition against each other later Wednesday after playing against a military team from Aviano.
Illinois coach Bruce Weber and West Virginia coach Bob Huggins said they were surprised the event was able to take place. It took some logistic work as well as an NCAA waiver.
"I was shocked," Huggins said. "But it's the right thing to do. If it gives the people on base some enjoyment, it's worth it."
"Hopefully, it's a good day for everyone," Weber said.
Both coaches said they believed their players were getting a lot out of a trip around Italy that included some exhibition games against international teams and stops in historic venues such as Rome, Pisa and Venice. And the visit on base only added to that.
"It's basically a once-in-a-lifetime trip for these guys," Huggins said. "And getting a chance to interact with some of the troops …"
And it didn't take long for that to happen. Weber said a security forces member at the gate went over their documentation.
"But he said he was from West Virginia," Weber said, laughing. "And he had a machine gun."
Inside, it was much friendlier for the Illini.
First Lt. Beth Hoeltje, who works in military personnel at Aviano, played volleyball for Illinois before joining the Air Force.
"It's been great for me to be around all the orange and blue," the native of Chicago said while watching the players warm up before the clinic. "It's been a few years since I've been home and this feels like a bit like home."
Maj. Brad Schrumpf, an Illinois graduate from 1989, flew down with his family from Stuttgart, Germany, where he's assigned to the U.S. European Command.
"My dad and I both went to Illinois and we're diehard fans," Schrumpt said while taking video of his daughter going through drills in the camp.
Weber said he was sure that the two teams would put on a show for the troops later Wednesday, even though it's only an exhibition and won't count.
"Oh, we'll get after it," he said. "I promise you."