Husband, wife each grab share of Koreawide hoops titles
by
Dave Ornauer
February 28, 2006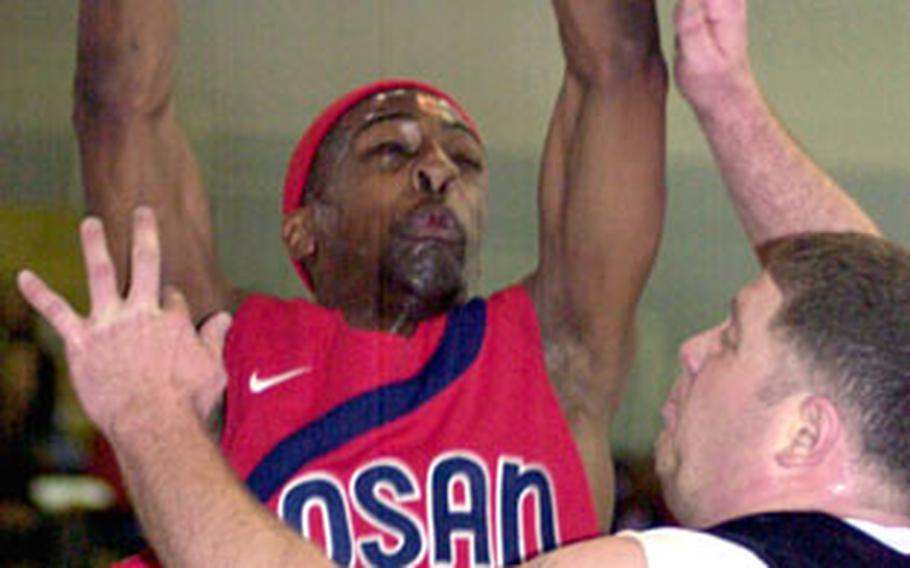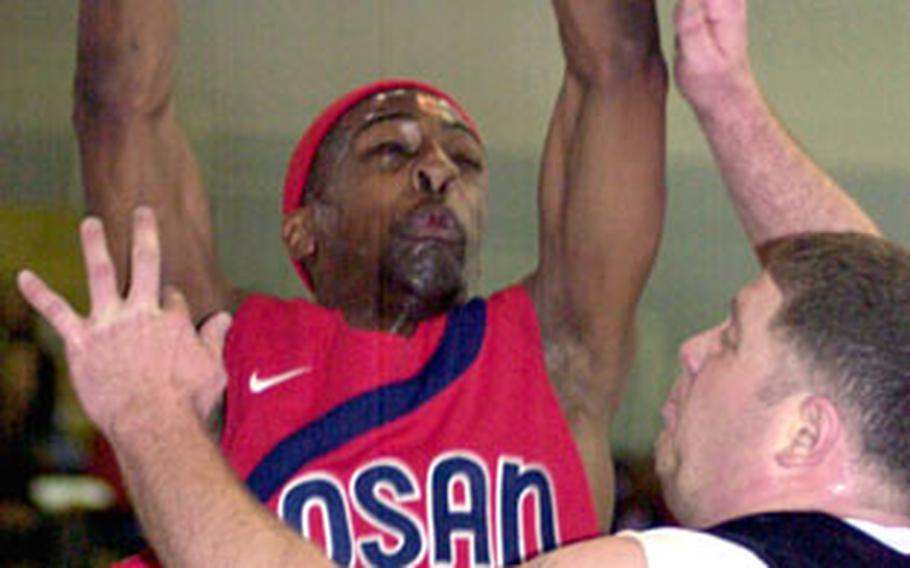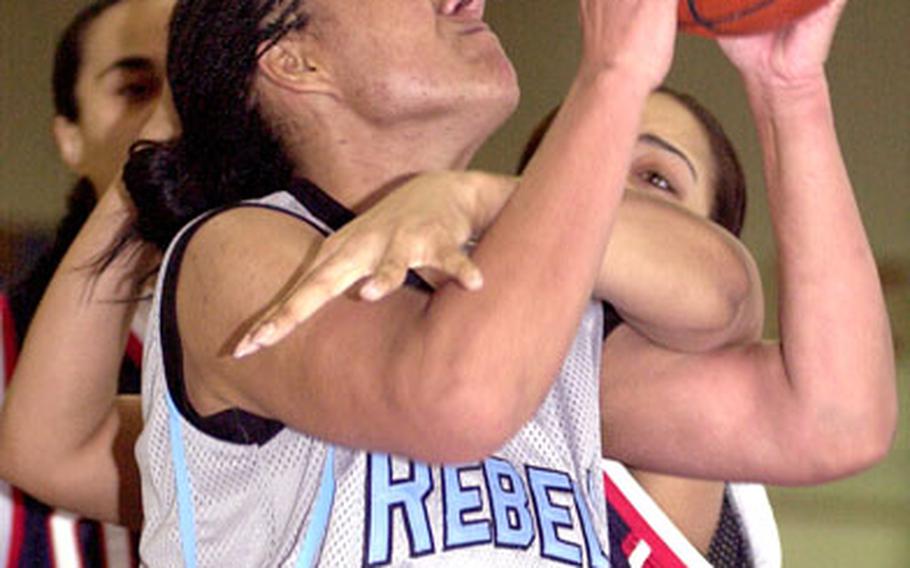 YONGSAN GARRISON, South Korea — Capturing the championships in Sunday's Koreawide post-level interservice basketball tournament became a family affair for Ramon and Teresa Moss.
The Air Force staff sergeants helped their respective teams claim the title of "Best in Korea," and they each did it in dramatic fashion — Ramon's Osan Defenders held off a late Kunsan Wolf Pack rally 84-81 for the men's title, while Teresa's Yongsan Runnin' Rebels edged Osan 65-63 to take the women's crown.
"It feels good," Teresa Moss said of the Moss championship double.
She works for the Air Force weather flight at Yongsan Garrison, while Ramon is assigned to the Air Mobility Command passenger terminal at Osan Air Base and both have played for different bases' teams since coming to South Korea the past two years.
The two said they discussed the possibility of winning the titles for two different bases in the days leading up to the tournament at Yongsan's Collier Field House.
"We each felt we'd come out of this with a victory."
Osan's men's championship might not have come without some stellar play off the bench by Romaine Hunter, a Defenders' newcomer who scored 22 points, shooting 9-for-10 from the foul line, and made a key steal in the closing seconds to preserve the victory.
"He's a welcome addition," Ramon Moss, a two-time All-Air Force player, said of Hunter, who replaced a handful of other guards who have transferred out of Osan in recent weeks.
While guards were key to Osan's men's fortunes, forward Ebony Irving played an important role in Yongsan's women's title. Irving netted 17 points, helping to offset a stellar foul-line performance by Osan's Jennifer Jackson – she shot 17-for-17 from the line and finished with 24 points.
The end of South Korea's post-level season came five days before the start of the last Pacific competition of the campaign, the 3rd Kadena Klassic.