D-II football final
Humphreys runs over Perry to grab title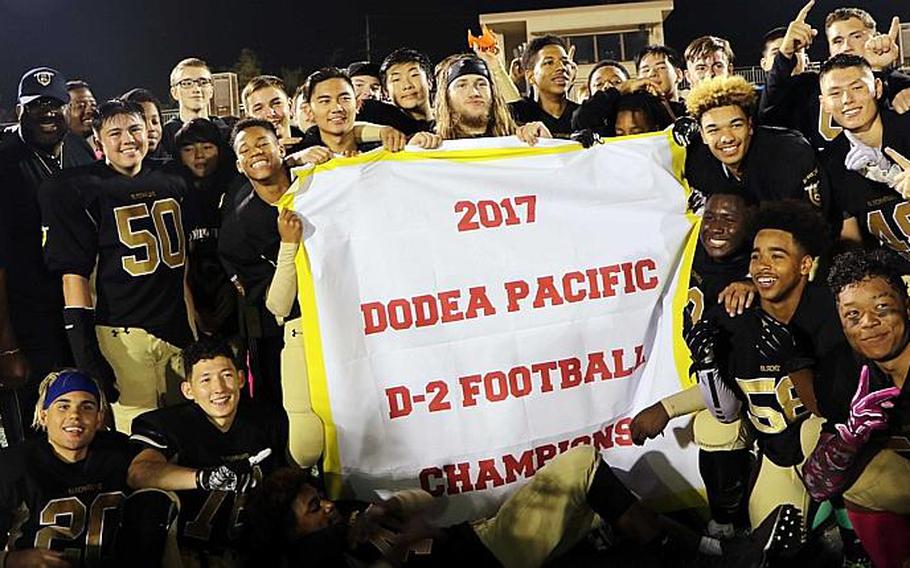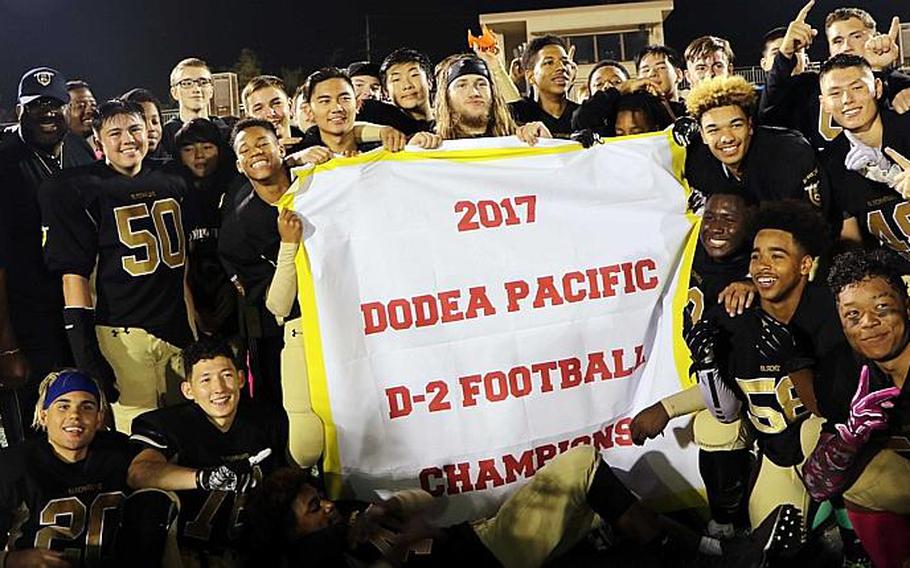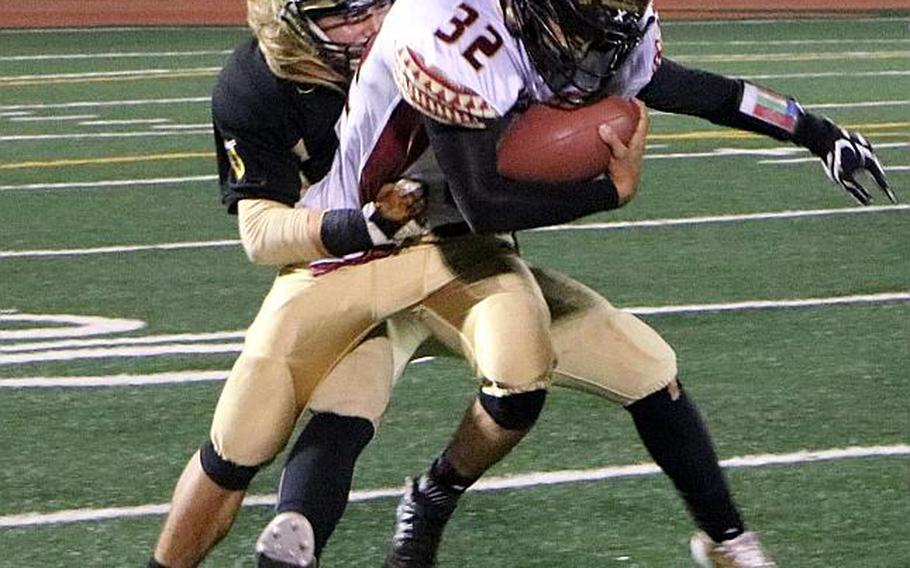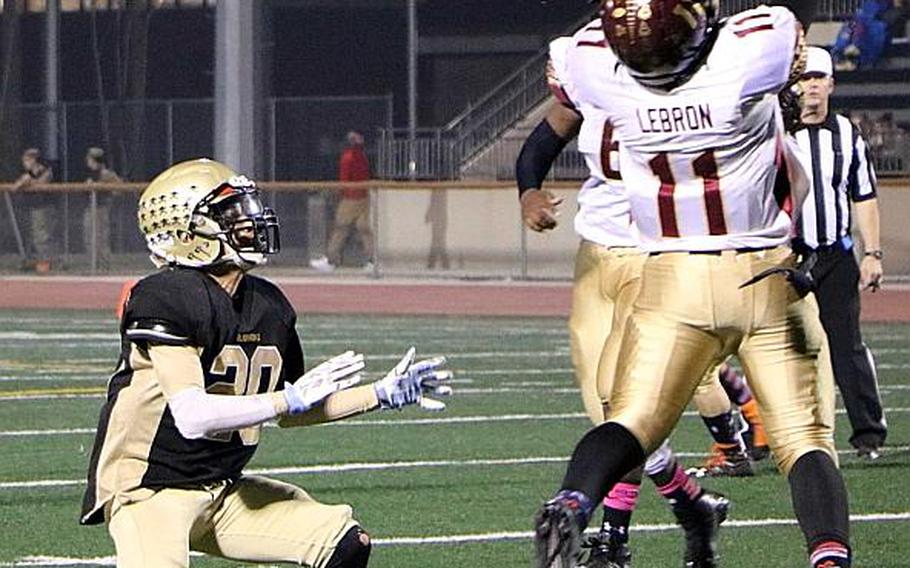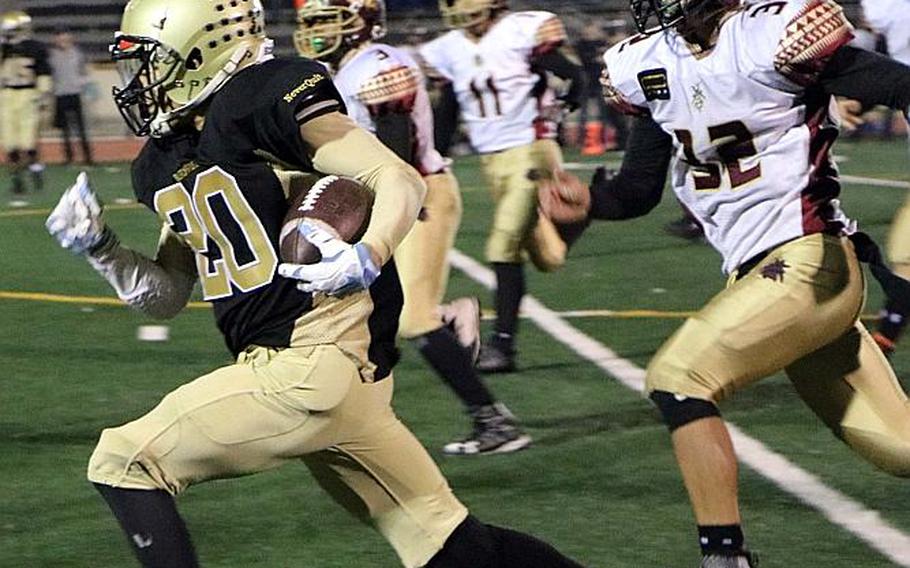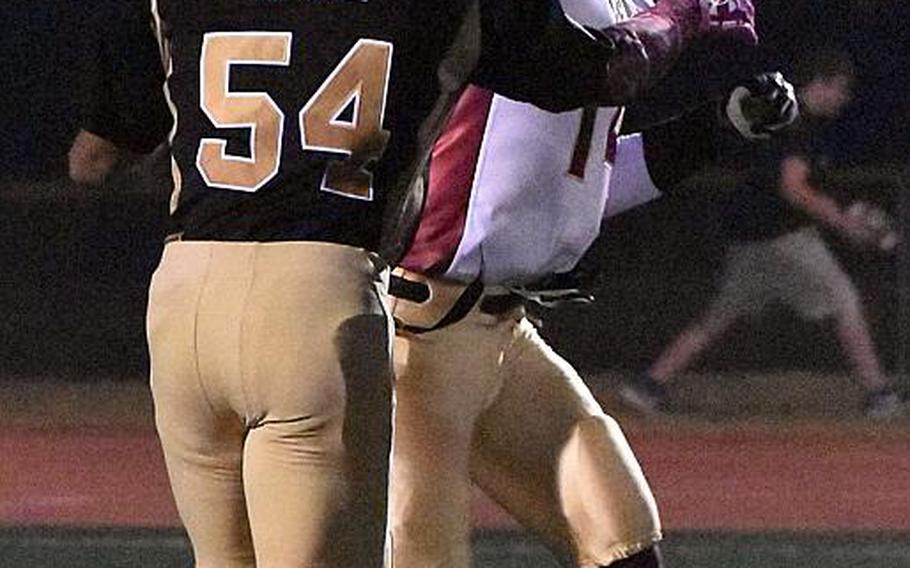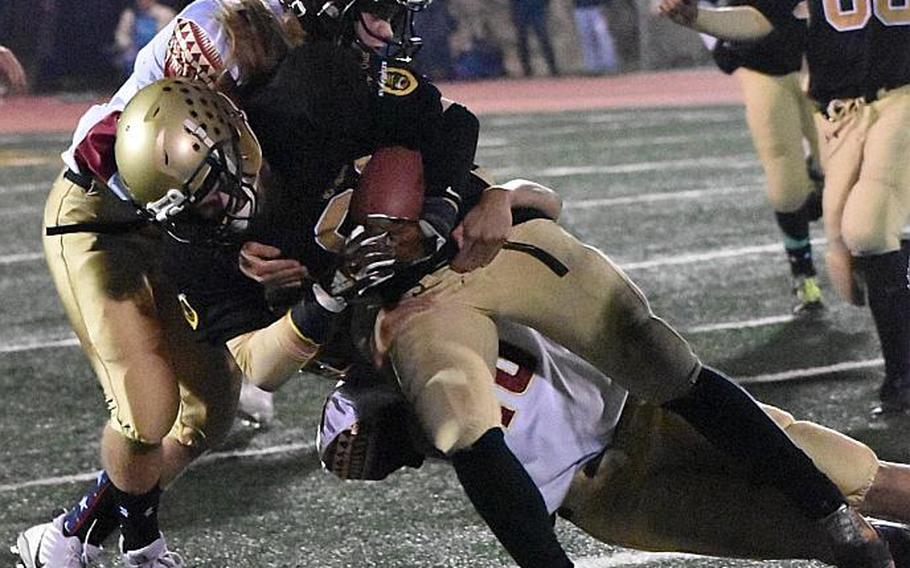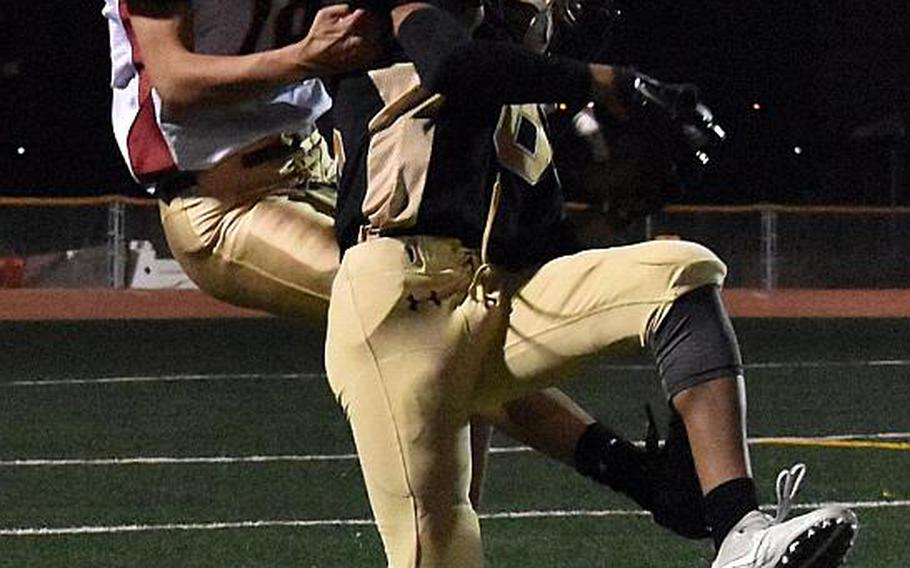 CAMP HUMPHREYS, South Korea – After a blowout loss in last year's Division II football final and a much closer defeat against the same team just two weeks ago, the third time was the charm for Humphreys.
Miles Brice was just 5-for-13 for 91 yards, but threw for three touchdowns and rushed for another and Owen Williams starred on both sides of the ball as the Blackhawks crushed defending champion Matthew C. Perry 39-0 on Saturday.
"Amazing," coach Steven Elliott said after Humphreys captured the second Far East banner in school history.
"This was what we had envisioned since August," Elliott said. "Hard practices every day, belief in the program, an attitude of never quit no matter what and playing every game, week-to-week, without looking ahead. It's a four-quarter game."
Four players scored touchdowns and three recorded double figures in tackles as the Blackhawks (7-1) dominated from the start, posting two touchdowns in the game's first nine minutes and never looking back.
It was a vastly different result than when the teams got together last Nov. 5 at Marine Corps Air Station Iwakuni and the Samurai (6-2) similarly dominated 44-6. And it differed from the 20-10 loss to Perry on Oct. 13, when the Samurai used two interceptions to turn the tide.
"In two seasons, there's only one team that's beaten the Blackhawks, and we weren't going to let it happen again," Elliott said. "They're very good at what they do, but tonight was our night."
The difference between Saturday and the first two outcomes, Elliott said, were resilience and focus.
"No matter what was put in front of them, they would take those blows, going over, under and around them, they were going to go through those obstacles and keep their eyes on the prize."
The Samurai, meanwhile, took the field with an injured offensive line against a Humphreys team that coach Frank Macias said was "comparable" to the Nile C. Kinnick team that beat Perry 33-0 earlier this season.
"We're battered up front," Macias said. "They looked like Kinnick in terms of size and speed. They earned it. They went and fixed the things that went wrong against us and we had no answers. Games are won in the trenches and they won it in the trenches on both sides of the ball."
David Key rushed nine times for 71 yards and a touchdown and also caught a 1-yard pass for a score. Josh Weaver added 115 yards and a touchdown on 11 carries for the Blackhawks.
Williams had two touchdown catches in three total receptions for 57 yards, plus 16 tackles, three for losses, and a fumble recovery. Carlos Criss had 11 tackles and Joel Tinsley 10.
With the teams even 1-1 in D-II final games, Elliott said he expects the series to become a rivalry around the end of each season. "I have no doubt they'll be back next year," Elliott said.