Far East track
Humphreys athletes chase individual, team titles on track
by
Dave Ornauer
May 16, 2019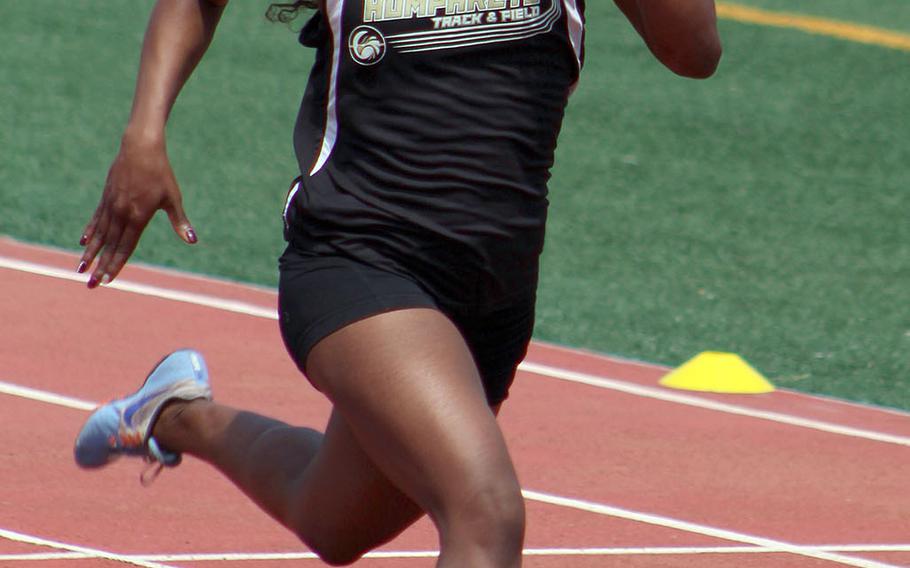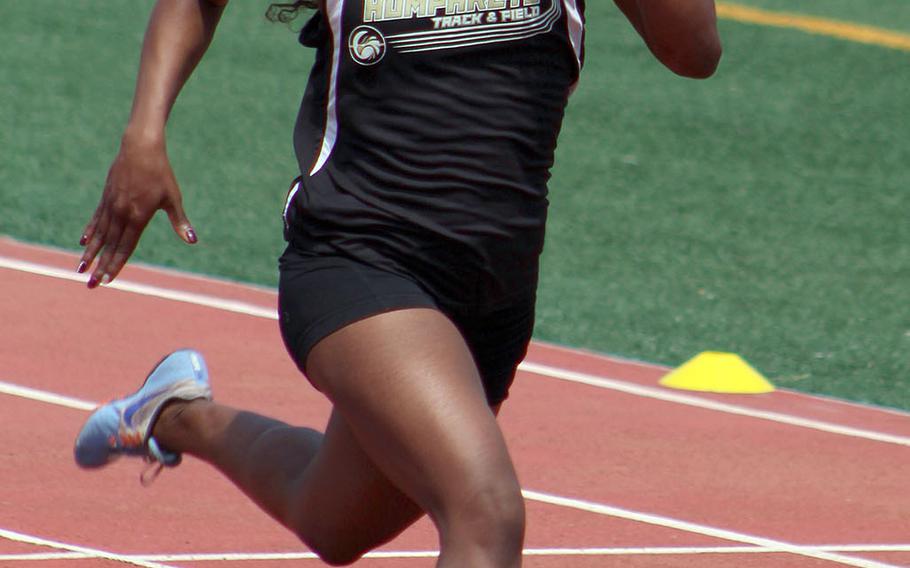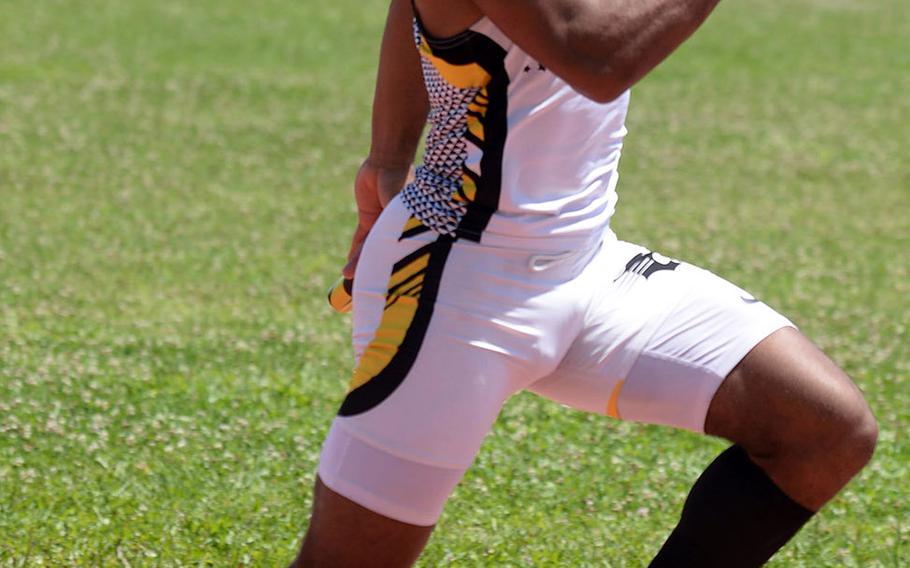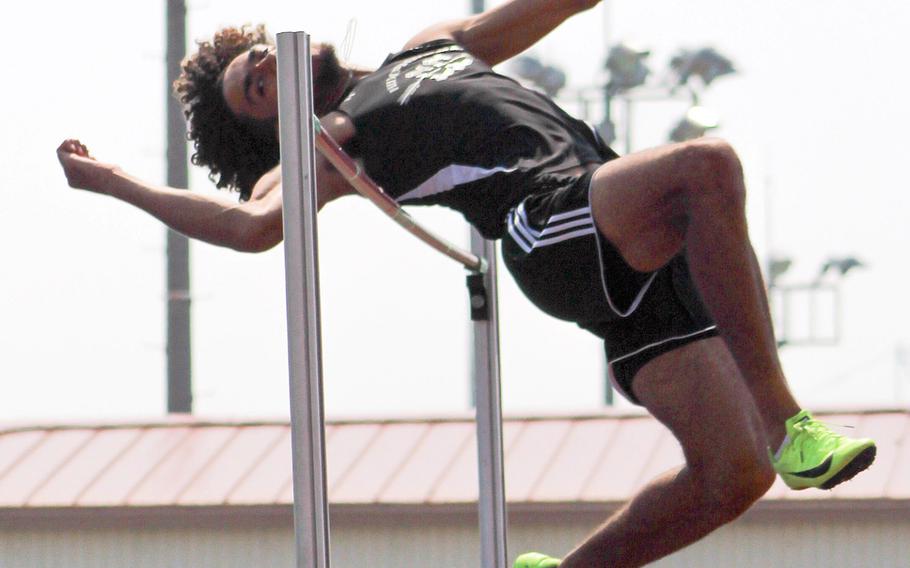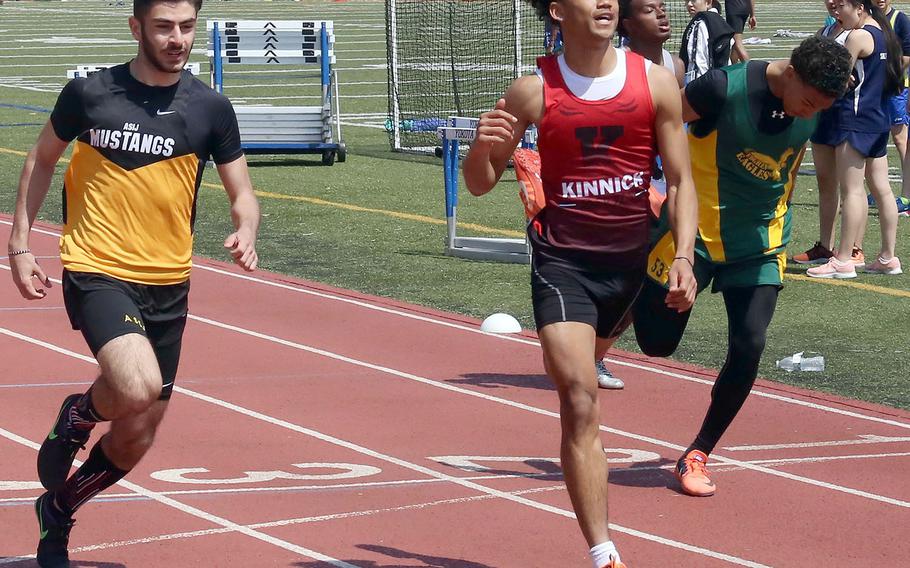 Where Humphreys High School's track and field team is concerned, the expression "All Eyes On Us" might well be apropos.
The Blackhawks enter next week's Far East meet at Yokota as heavy favorites to make history – becoming the first program to win the Far East Division II school banner one season and Division I the next.
And they seemingly have the personnel to do it.
Humphreys went unbeaten in the Korea track regular season, qualified a school-record 35 athletes for the two-day Far East meet, 17 of whom are returning from last year's D-II champion team, including seven gold medalists.
But these Blackhawks are trying to keep things in perspective entering the meet, coach and program architect Ron Merriwether said.
"We know we're chasing (something) that's never been done, but it's our job to keep the kids grounded, focused and going out there and performing," Merriwether said. "We've put these guys in position to do something special and we're going in very confident, but not arrogant."
Other coaches and Pacific track observers agree with the idea that the Blackhawks are the team to beat.
"I think they have the best chance to do it," said coach Luke Voth of four-time defending D-I champion Nile C. Kinnick. "They're deep, well-balanced, you can tell the team cares, they have school pride and they've done a good job. Unfortunately, we don't have the depth."
"They (Humphreys) have the top people in every category," said Kadena throws coach Reginald Winn.
Far East meet marshal and longtime Pacific track and field observer Bruce Carrick noted that Humphreys has the most entries in the meet, with "a lot of them in the top five of their various events. … I think Humphreys has the inside track here."
Among the individual favorites are junior Jaela Higgs, closing in on the girls 400-meter dash meet record of 57.98; her personal best is 58.00. "They're going to be chasing her," Carrick said.
Freshman Tevijon Williams should have some competition in the sprint races, particularly in the 100, in Kinnick junior Chris Watson and Kadena senior Eric McCarter. Watson has run a Pacific best 11.15, Williams 11.18 and McCarter 11.30.
"It's going to be tight," Carrick said. "No one can say they have a lock on first place."
One athlete closing in on the 300 hurdles mark is Humphreys' Junior Gregory. His personal best is 40.25 seconds, .1 second shy of the meet mark. "He'll be in rarefied company if he breaks it," Carrick said.
And senior Quintin Metcalf, the reigning Far East high jump champion, will be shooting for what's stood for eight years as the region and meet record, 2.0066 meters, held by Kadena's Lotty Smith. He'll have 18 competitors in the event, Carrick said.
"A good day from any one of those guys can put them up another 5 or 8 centimeters," he said.
But Humphreys is not alone in possessing record chasers. Kadena senior Uriah Morris has a personal-best 15.15 meters in the shot put – .04 meters better than the meet record of 15.11 set four years ago.
"I know I can do it," Morris said. "I just need to be consistent."
With Humphreys joining Kinnick in the D-I ranks, Merriwether and others said they don't see any one team standing out amongst small schools.
"D-II will be wide open across the board," Merriwether said. "It's going to come down to which team steps up and takes it this year."
While Korea D-II teams don't have the depth that Humphreys did last year, some individuals could put up some strong marks, such as Daegu's J.B. Pope in the hurdles; he's second in the Pacific with a time of 16.20. "I'm excited to see what he does," Merriwether said.
"There's lots of schools who can win," Yokota coach Dan Galvin said. "Everybody's got their strengths and weaknesses."
With so many athletes from different areas who had not seen each other all season finally coming together, Merriwether says times will be faster, distances higher and longer. "Somebody's going to be pushed to do something very special," he said.