Pacific baseball player of year
Horton did it all for Seoul American
---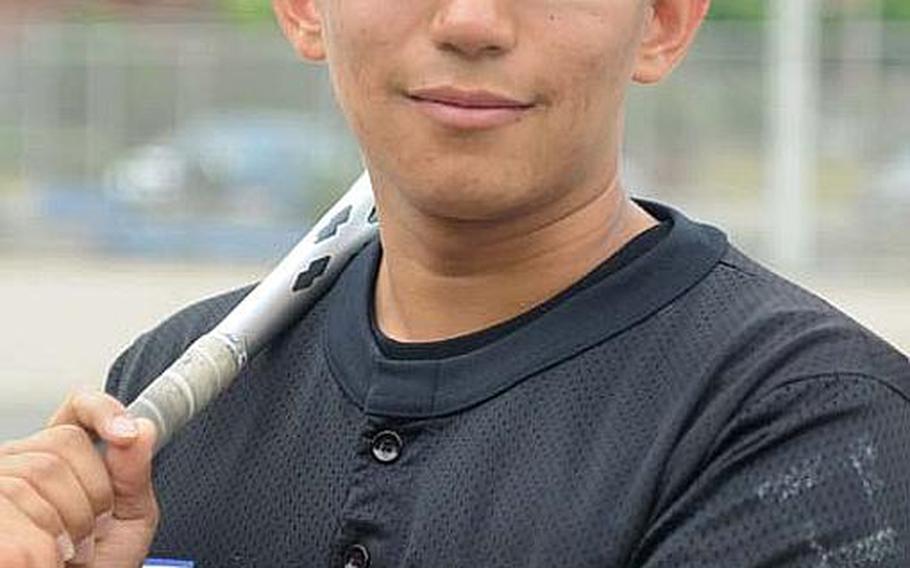 YONGSAN GARRISON, South Korea – A huge hit to begin a rally, a walk-off game-winning hit, a clutch start or relief appearance when needed most … Seoul American's Chris Horton delivered all that and more in last week's Far East High School Division I Baseball Tournament.
The senior right-hander sparked a rally from behind 7-3 in the seventh inning with a leadoff triple, ended the comeback with an RBI single in the eight and got the win in relief as the Falcons rallied to beat Kadena 8-7 to capture the title, the first in school history.
That tournament Most Valuable Player performance plus his regular-season ledger earned Horton Stars and Stripes Pacific high school baseball player of the year honors.
"He was being our No. 1 pitcher along with our clutch hitter. We never gave up. It ain't over until it's over, until you get that third out," assistant coach James Davis said.
"We're confident whenever he's on the mound. And with Chris batting, we knew we had a chance. He has the ability to hit to all fields, he got a pitch outside and went to the right side with it" for the hit that drove in Chung Winchip with the game-winning run.
It was all part of a season in which the Falcons' ace went 8-1 with a 4.90 ERA. Not much on power but on placement, Horton batted .390 with 40 RBIs and nine stolen bases.
Though the Falcons won the DODDS Korea title with an 11-1 mark, Seoul American was still viewed as a long shot to win the D-I crown, especially after Horton took his first loss of the season 7-2 vs. Nile C. Kinnick on the first day of Far East.
Horton rebounded to shut out Yokota 10-0, striking out four in three innings, then on Day 3 scattered eight hits and two walks while striking out five in the Falcons' 8-2 shocker over pre-tournament favorite Kubasaki.
That set the stage for Horton's May 24 heroics.
"Especially after getting dinked up on Day 1 against Kinnick, not letting that faze him, he came back to give ourselves a shot, and from there, we knew we could compete," Davis said.
With the title, Seoul American became the only DODDS Pacific Division I school with tournament banners in every sport in every season except track and field.
Stars and Stripes Pacific high school baseball All-Star team
Division IAmerican School In Japan — Nathan Lorentz, Bessie Noll, Hayden Jardine, Justin Novak.Seoul American — Chris Horton, Chung Winchip.Kadena — Justin Sego, Jared Paul.Nile C. Kinnick — Daniel Ross, Donald Ross.Kubasaki — Tommy Warren.Yokota — Jesse Christmas.
Division IIRobert D. Edgren — Leo Austin, Christian Wolfewicz, Tristan Jefferson.Daegu — Ryan Lattanzi, Sean Lattanzi.Osan American — Tyler Harding.E.J. King — Jessee Gorst.Zama American — Michael Torres.
---
---
---
---