Hohenfels wins DODDS rifle championship
---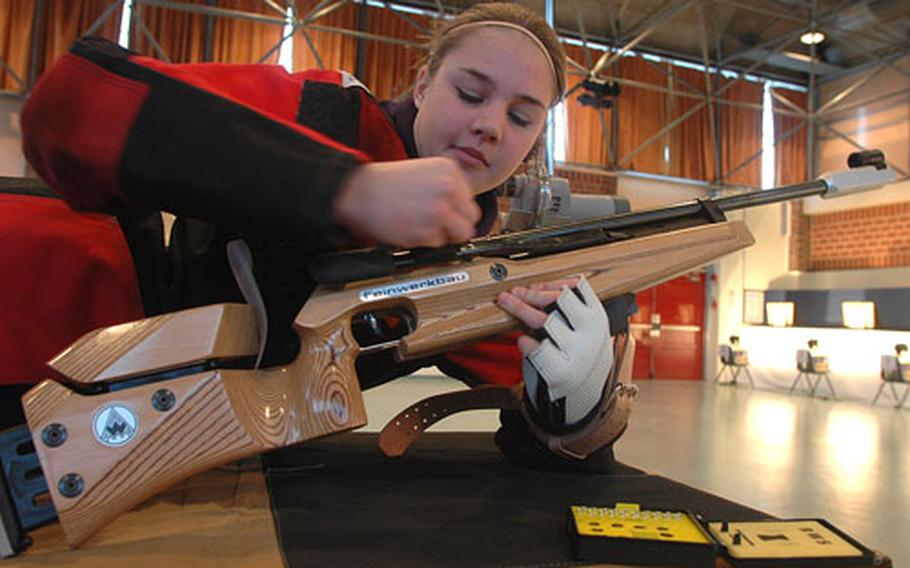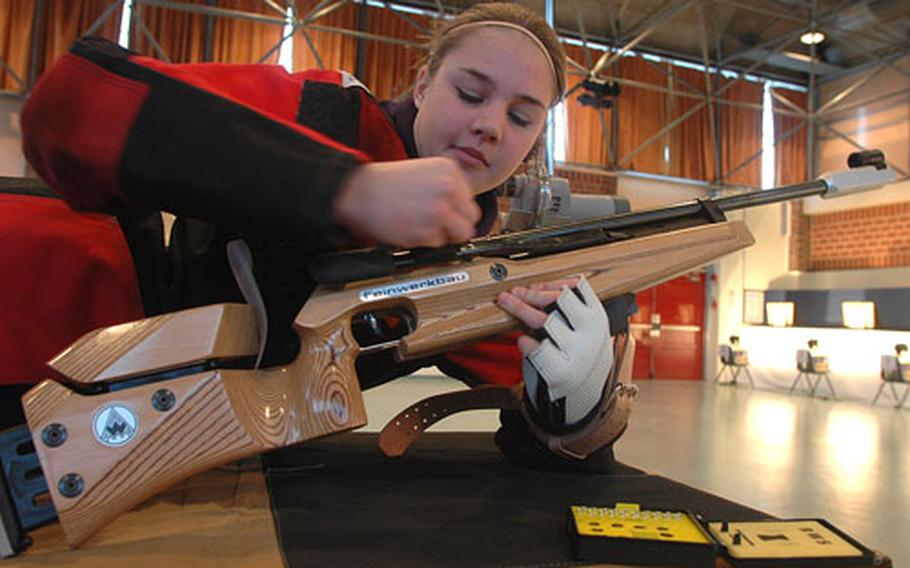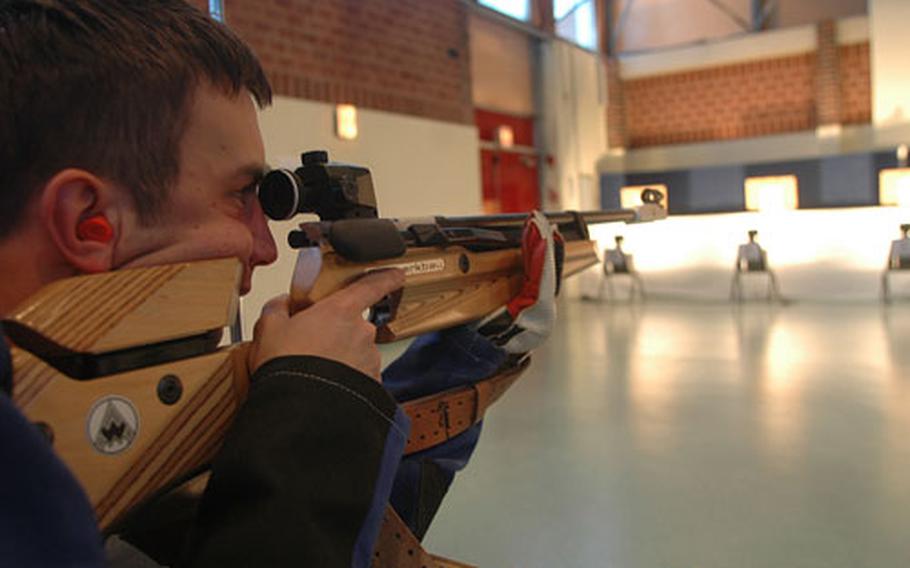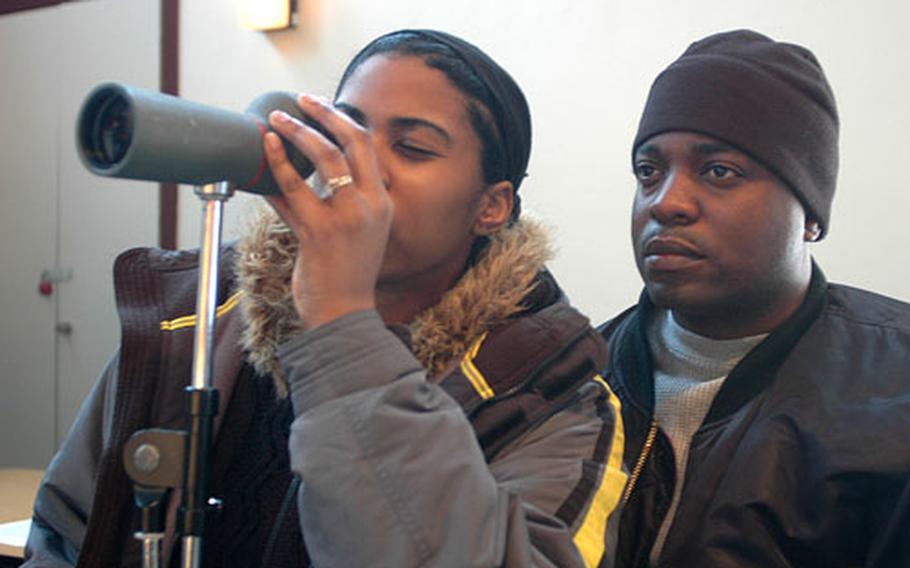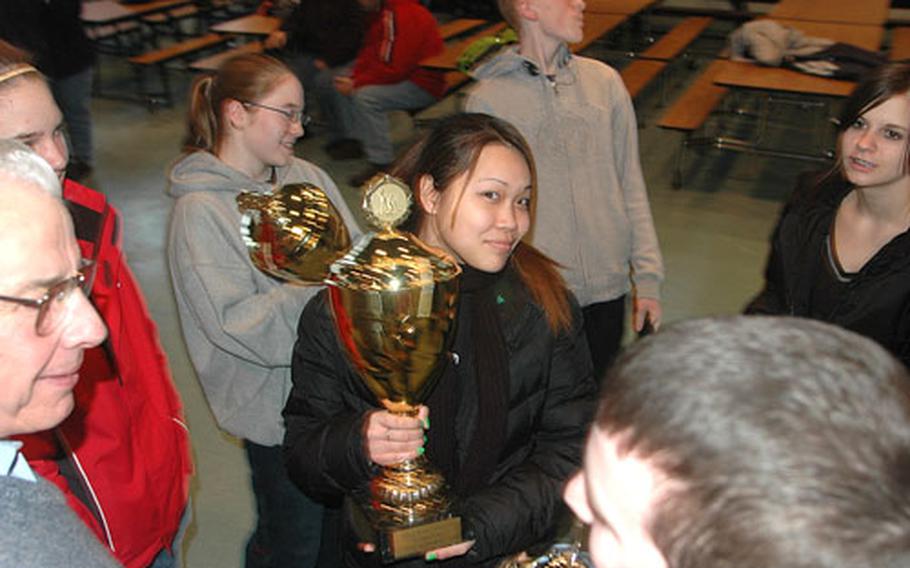 STUTTGART, Germany — After nearly 1,500 shots were fired, the champions won by a quarter-inch.
Hohenfels, led by overall champion Christina Thapvongsa, captured the USAREUR/DODDS Rifle Championship on Saturday, scoring 1,370 points to win by 2 points over Patch and Würzburg, which had won seven straight titles. Vilseck finish fourth at 1,309.
In a sport where each one-eighth of an inch from the bull's-eye costs a point, and where a heartbeat or twitch can alter a shooter's aim, the six-member Hohenfels squad proved a tick steadier.
Thapvongsa said she had an above-average day in scoring 280 out of a possible 300 points from the three firing positions: prone, standing and kneeling. But she was cautious not to jinx herself by admiring her marksmanship as it happened.
"Once you start thinking like that, it makes you not try as hard," Thapvongsa said.
Three shooters tied for second overall with 277, including Würzburg's Brenna Goodman, the season-long champion for the past two years.
The competitors used Feinbergbau rifles to shoot at targets 10 meters away. Each target was 2 inches in diameter, with a bull's-eye of about one-eighth inch, or about the same size as the .177-caliber bullets being fired.
Shooters competed side-by-side in the Patch cafeteria. For each of the three positions, they got five minutes to adjust their gear, 10 minutes to practice and zero-in their weapons, and 10 minutes to shoot for real.
It took about one hour, 15 minutes for a shooter to complete his or her round. They wear jackets, pants, shoes and gloves specially designed to help their aim be true. But nerves were the most important variable.
"You have a rhythm, and you can't think of anything else or it throws you off your rhythm," said Sunny Petery of Hohenfels, a veteran soccer player but first-year riflewoman, who on Saturday shot in the last round with the championship at stake.
"It's not like a [soccer] game where if you do your best you use all your energy up. Here, if you use all your energy, it breaks you down and makes you worse.
"I wanted to quit at the beginning of the season, it was so frustrating. Everything is so precise, within millimeters. It's really hard … but it's cool we won."
On Saturday, after the second of four rounds, Würzburg, Patch and Hohenfels were separated by just four points, which was no big surprise since the three teams had competed neck and neck all season. Leah Lynch of Patch and Carly Sipes of Würzburg had each posted scores of 277.
Many of the top shooters, including Thapvongsa, Goodman and Patch's Chastyn Anglesey and Chanel Stevens, were slotted for the last two rounds.
Goodman, a senior who twice this season broke 290, came in with a 277. Anglesey and Stevens shot 274 and 272, respectively.
Thapvongsa's 280, combined with her teammates' solid top-to-bottom scores, pushed Hohenfels in front and enabled the Tigers to take home the trophy.
None of the runners-up, though, were bemoaning the quarter-inch that might have been.
"We all could have done better," said Anglesey. "But we did the best we could — today."
---
---
---
---