Hohenfels' focus leads to triumph
---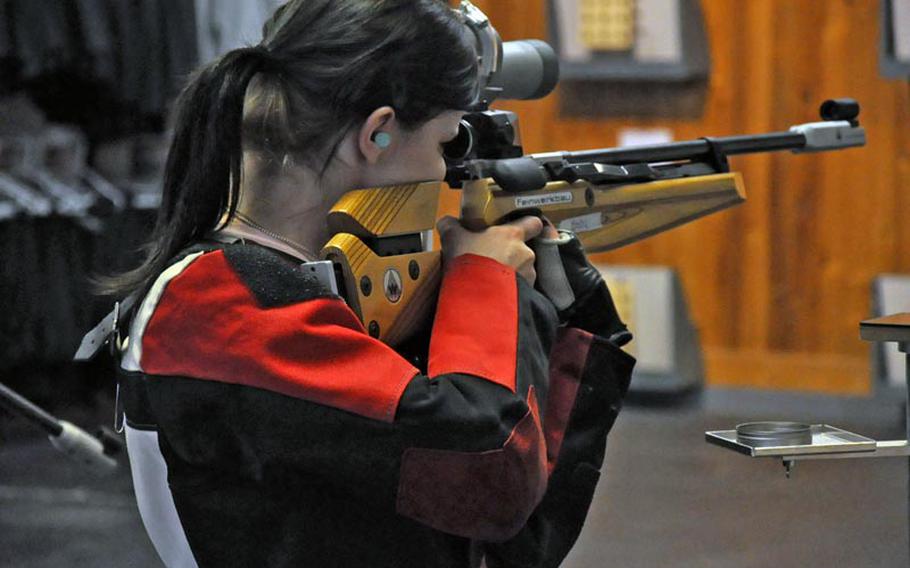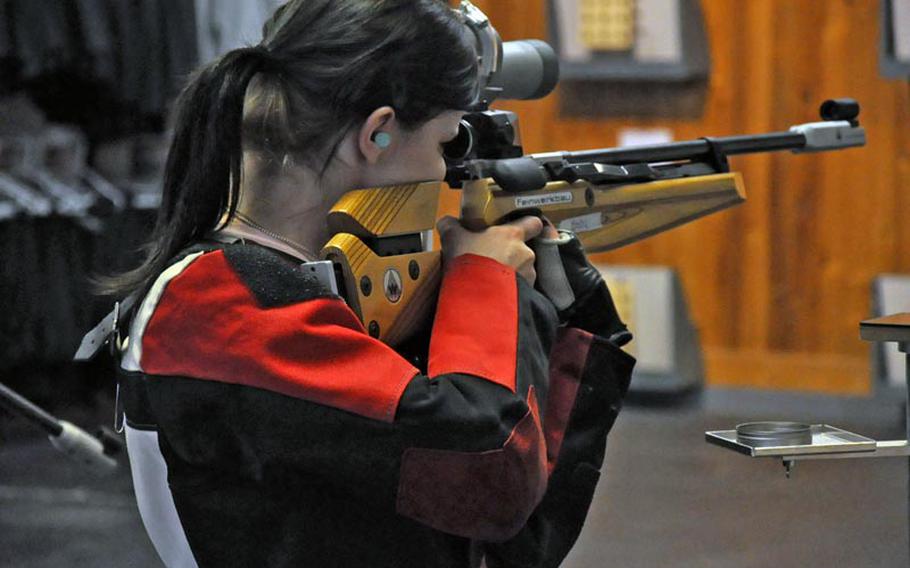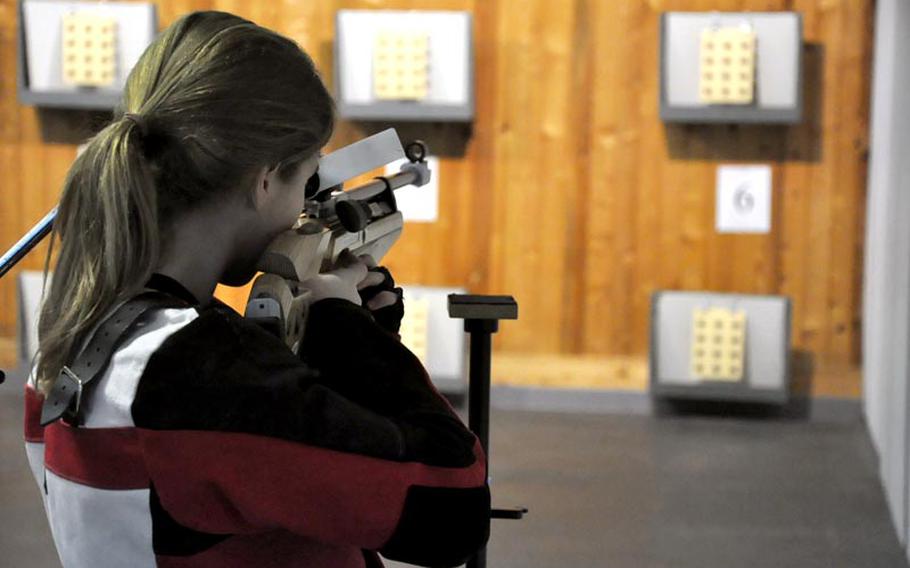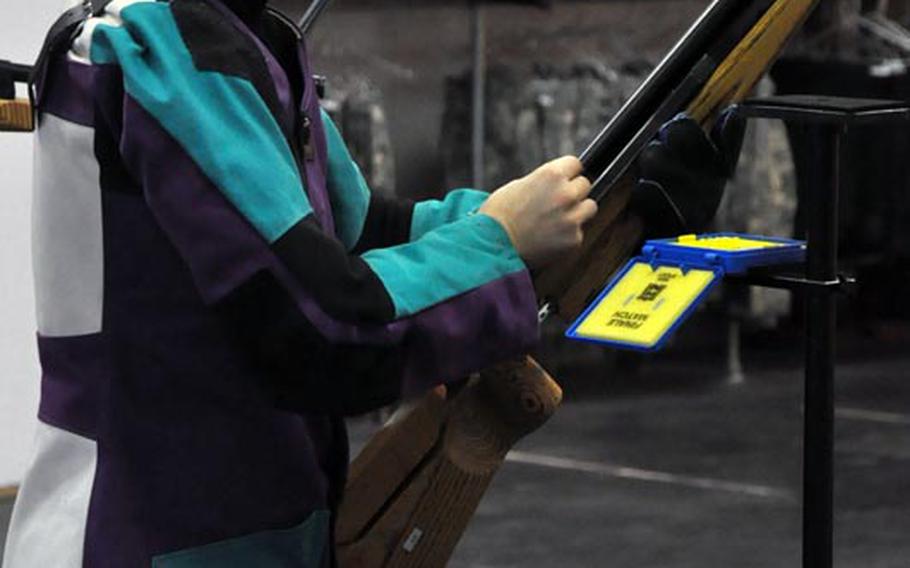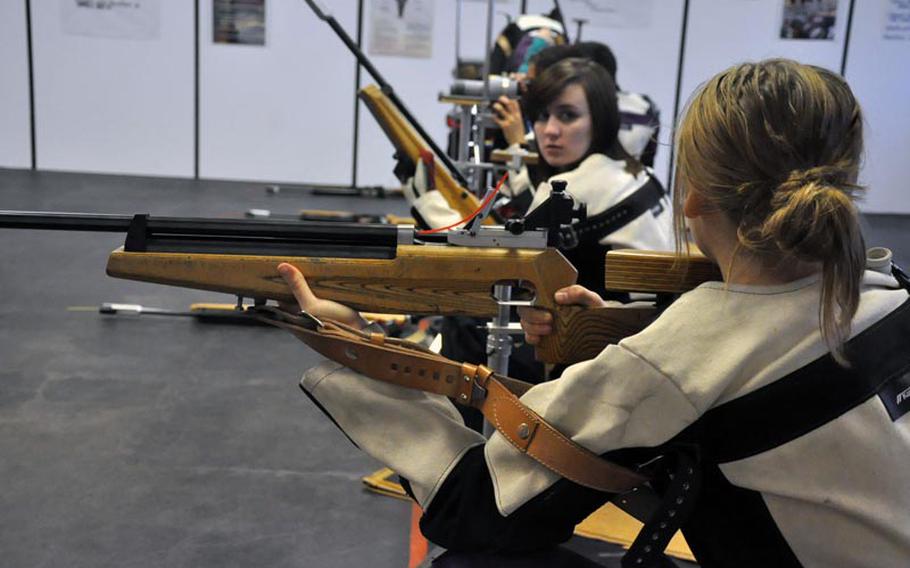 ANSBACH, Germany – The Hohenfels Tigers marksmanship team was able to shake up the East Conference standings Saturday after a first-place finish in a five-team regional meet.
The Tigers were led by a 278-point performance by high scorer junior Keyera Howard.
"I really focused on this one," Howard said, attributing her ability to control her breathing for her win.
Going into the weekend, the Tigers were ranked second in the East and third overall in Europe. Vilseck was top ranked going into the meet only to falter and finish third after some mental errors in their shooting lineup cost them.
Howard is hoping to continue her strong shooting the rest of the season so she can leave behind a positive legacy before transferring at the end of this school year.
Only two points behind her were teammates Kathleen Waldron and Jackson Pierce.
"It lets me know that next year they will be right around that same area, I'm leaving behind a good thing here," Howard said.
She also tied for the highest scoring in the standing position with Steven Pedroza of Vilseck, but Pedroza took the tie breaker by having three bull's eyes compared to two for Howard
LaTrisha Jones of Ansbach scored a 98 in the prone position and 97 in the kneeling but faltered in the standing position, costing her a run at first overall score.
The prone winner was Laura Pleake of Ansbach with a score of 98. 100 is a perfect score at each position.
Vilseck made a mistake with its firing order and had some less experienced shooters in the lineup.
"It was a leadership mental error," said Mitchell Pollock, the Falcons head coach, referring to his team's cadre of senior shooters. "We will take it as a learning experience."
The victory came as no surprise to Hohenfels coach Bob Cheney, whose team had been shooting well in practice this season, but not so well in matches – until Saturday.
"They're definitely team players and they help each other out," he said.
With only one more weekend of matches until the European championships, focus was something the coaches were really emphasizing.
"They have to focus and been in a relaxed state of mind and have a good platform for all three positions," Cheney said.
---
---
---
---