Far East girls DII soccer
Hill's most meaningful goal propels Perry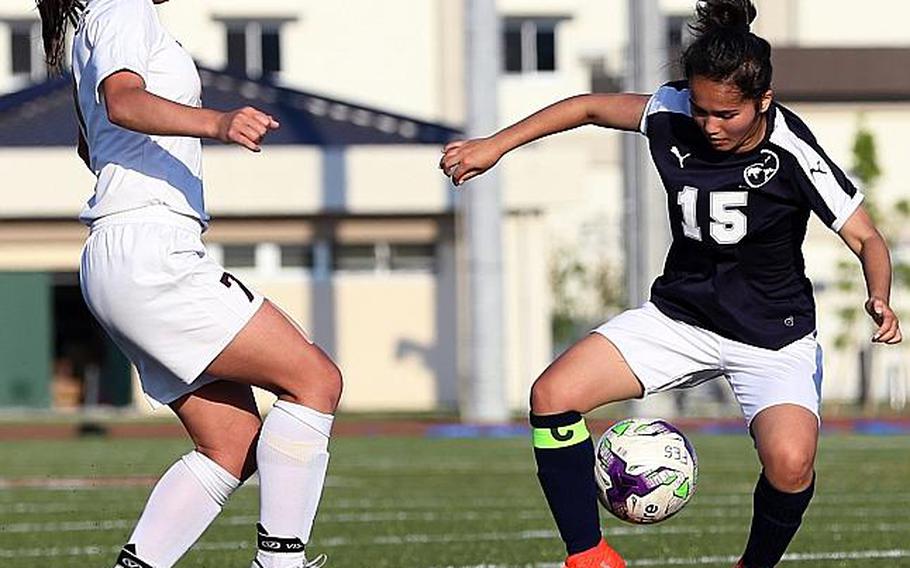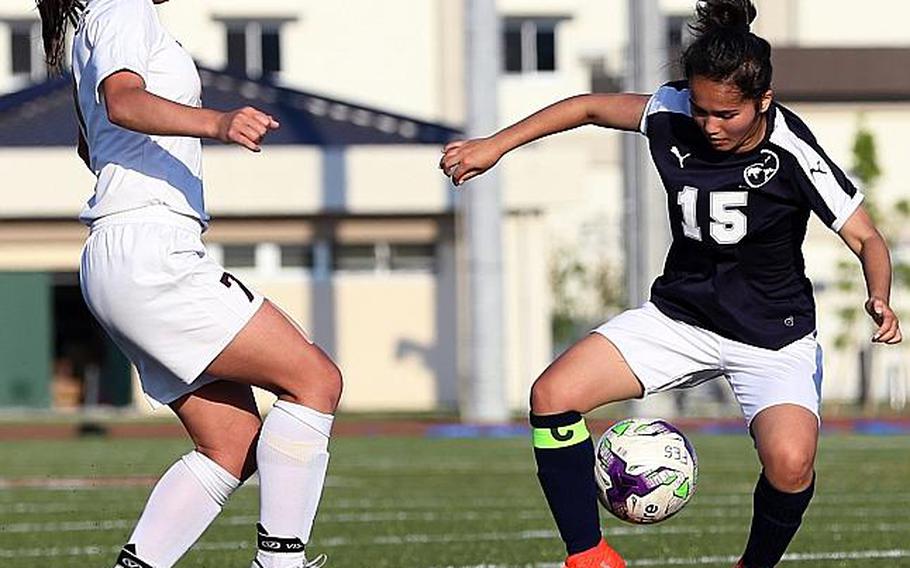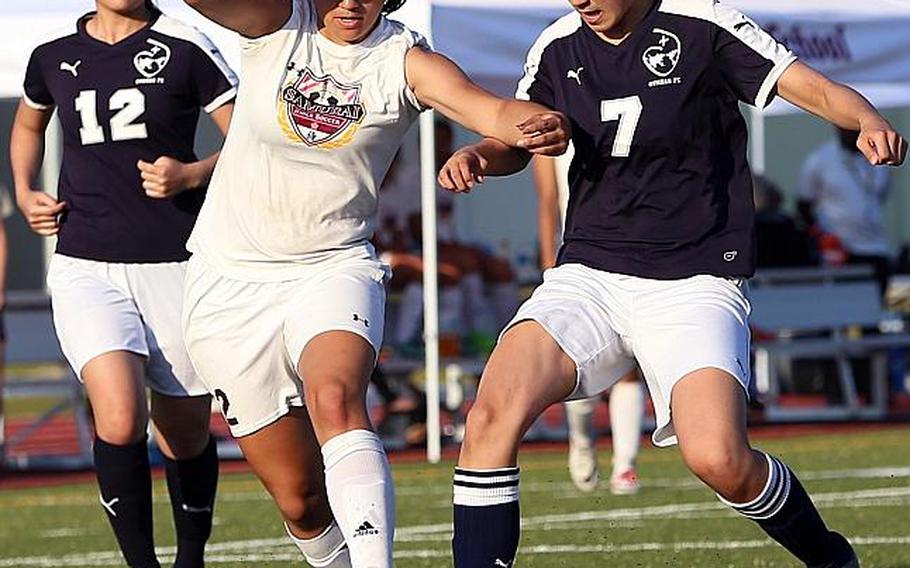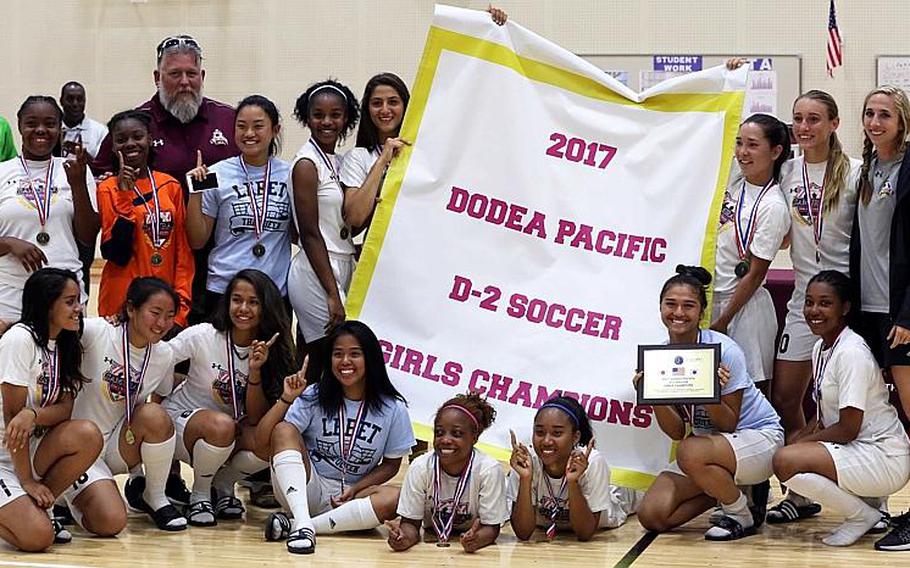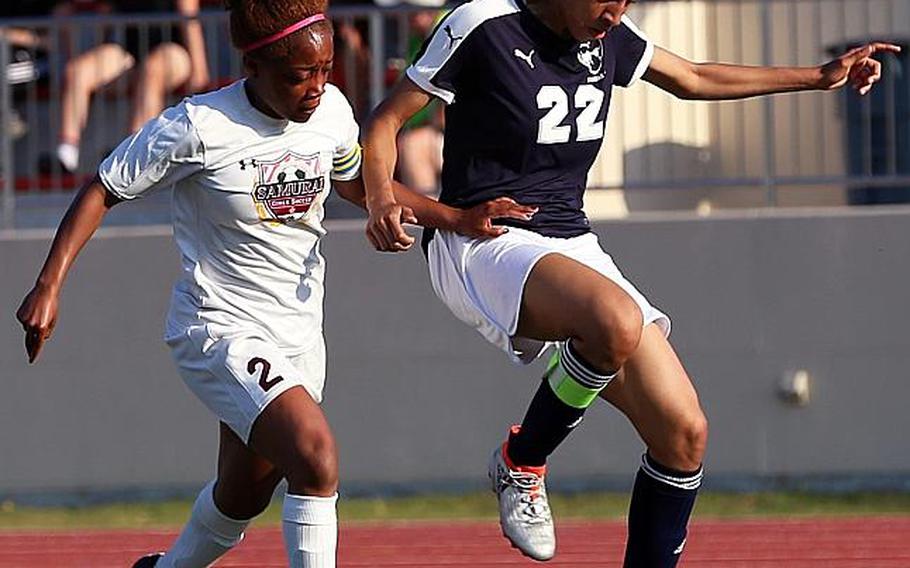 MARINE CORPS AIR STATION IWAKUNI, Japan – Bobbi Hill piled up some serious individual accolades as a Matthew C. Perry soccer star the last four seasons. On Thursday, she achieved the one honor that had eluded her – capturing a Far East Division II Tournament title.
The senior striker scored early in the second half, breaking a 0-0 deadlock and helping pace the Samurai to their first Far East crown since 2012, a 2-0 victory over Sacred Heart.
"She's done it all now," coach Tige Tarleton said. "I'm very happy for her."
Hill entered the season with 108 goals, already the school's career high. Last season, she scored 66 times, a DODEA-Japan record for a girls player and the most in the Pacific since Jen Abel totaled 83 for Kadena in 2007.
At the season's outset, Hill's stated goal was to bring home team titles, starting with the DODEA-Japan tournament title which the Samurai won last month at Camp Zama.
But in the first half of Thursday's final with the Symbas, Hill confessed that she was worried the dream might not come to pass.
"At first, yes, I was scared," said Hill about the first half, which ended scoreless against the Symbas, who were playing in their first Far East final.
But Hill found the back of the net in the opening minutes of the second half, her 47th goal of the season and her last as a Samurai. "As soon as I scored, I knew we would win," Hill said. "The team got hyped, the whole team really got confident after that."
Hazel Bolduc followed with her ninth goal of the season, providing a cushion for Perry against the Symbas' potent attack. Perry went 18-2-2 this season, but Sacred Heart was a school-best 13-5-3 and featured two scoring powers of their own in Joyce Skeete (23) and Emu Yoshimura (19).
"They were really a good team," Hill said. "Their forwards were pretty fast. It was hard to get the ball from them."
But the Samurai defense "worked really hard every single time to shut them down," Hill said. "I'm really proud of them."
Perry was 22-2-3 a season ago, but came up short in the DODEA-Japan (second) and Far East (third). Tarleton said this season was "definitely a team effort, more of an all-around, full effort and dedicated people who came to play," he said.
Hill exits with 155 career goals, passing Erin Foote (146), Kubasaki Class of 2004, for third-most in Pacific history behind Abel (192), and her older sister Dianne (178), Kadena Class of 2006.