Far East tennis
High hopes, tension as players get set for action on courts
by
Dave Ornauer
November 4, 2019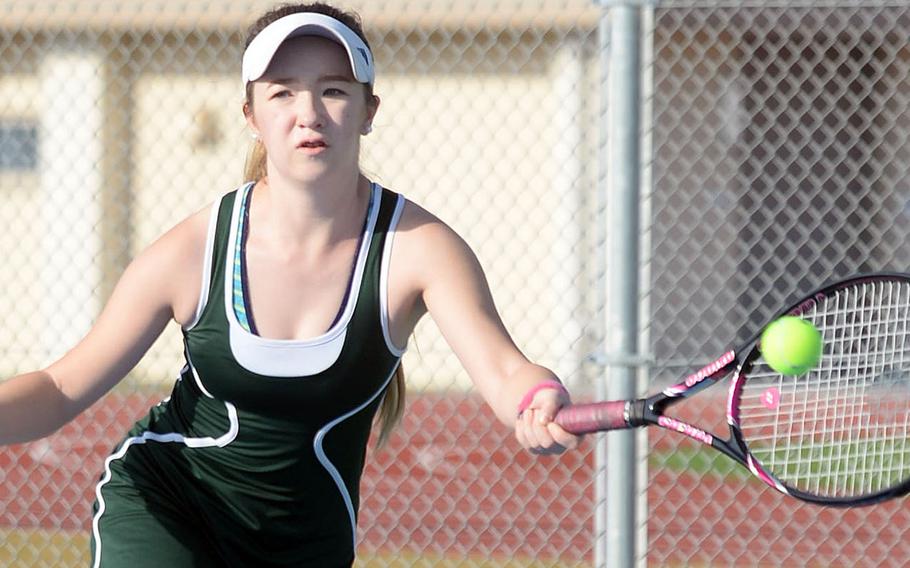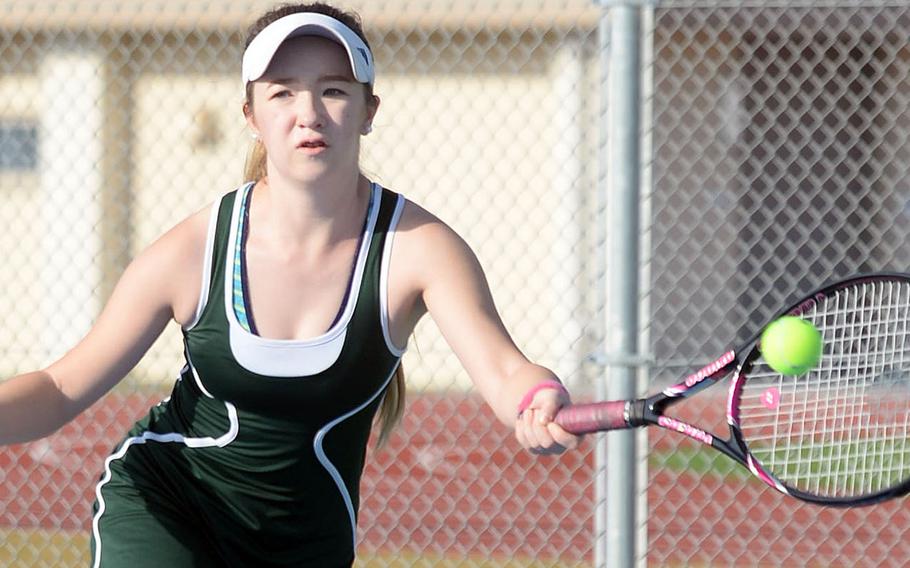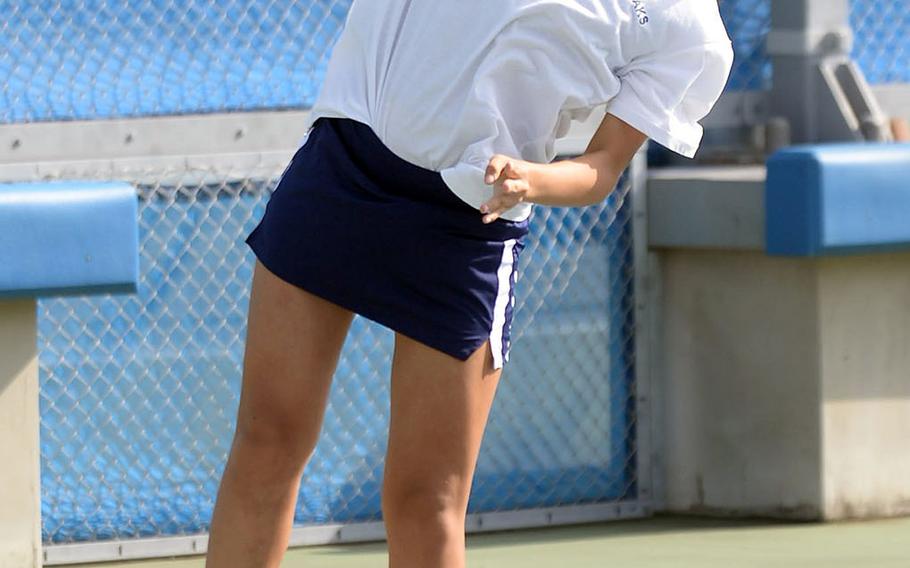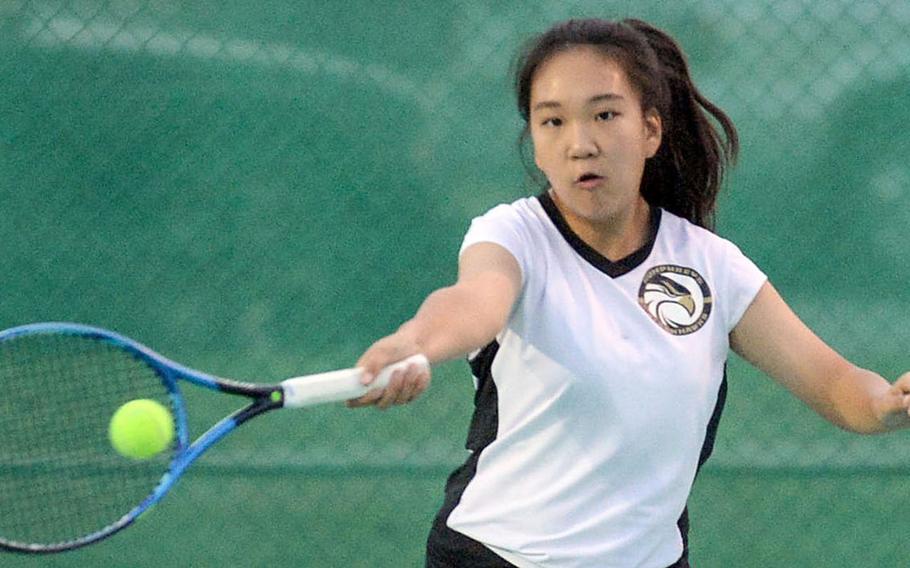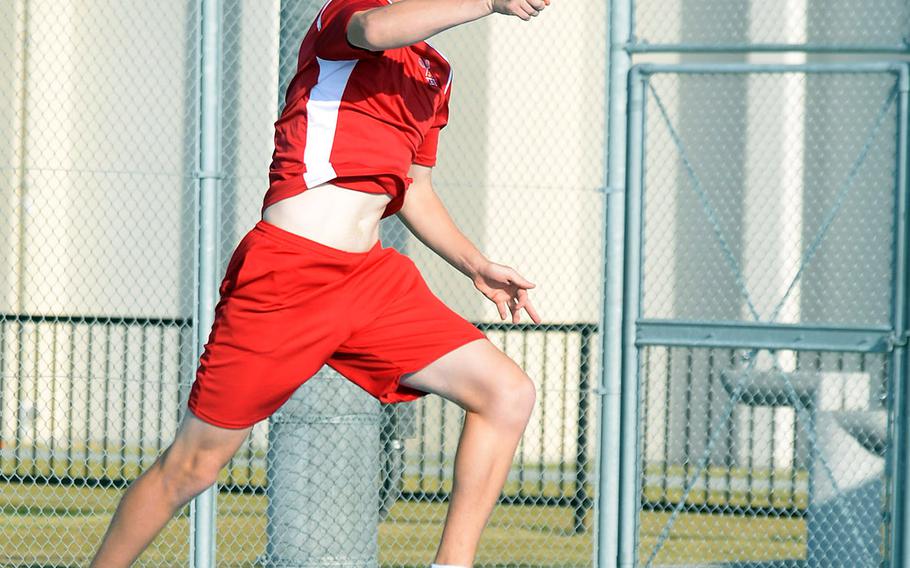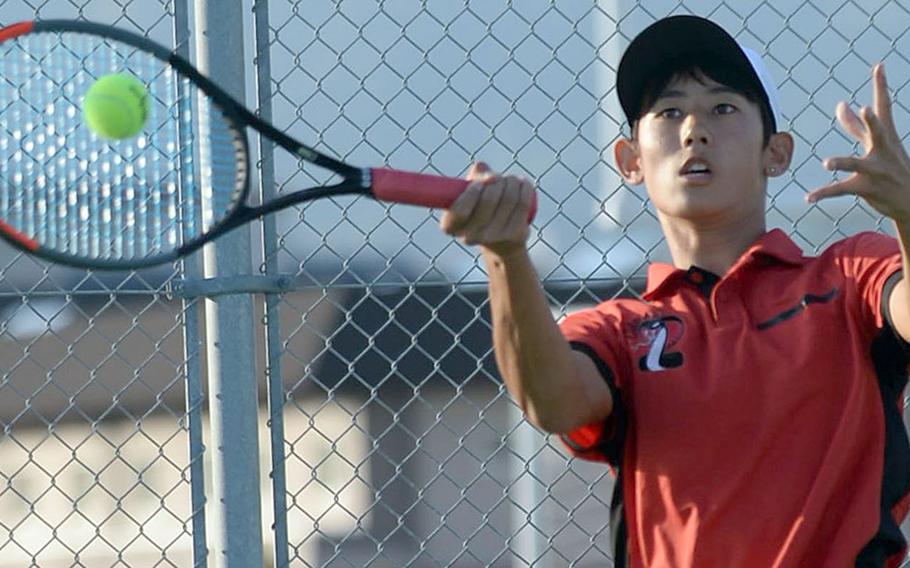 MARINE CORPS AIR STATION IWAKUNI, Japan – Jenna Mahoney shouted with joy after the final point, then fell to her knees, a cascade of emotion coursing down her face after she repeated as DODEA-Japan girls singles tennis champion Saturday.
The Robert D. Edgren sophomore faces a huge challenge this week, as do others considered favorites for Far East tournament girls titles.
They include defending champion Sarah Omachi of Seisen, Korea Red Division champion Michelle Pritchett of Humphreys and Kadena's dynamic duo of Lisa Dombrowski and Ally Johnson, among others.
"It's not going to be easy," Mahoney said. "I'm going to have to give it everything I have, no matter what level my opponent is."
Far East commences Wednesday, a four-day event being held at Kadena Air Base's Risner Tennis Complex for the 13th straight year, but being hosted by Kubasaki for the first time since 2003.
Players from 15 teams will battle in boys and girls singles and doubles and mixed doubles over four days, with the championship matches slated for Saturday. Rain has plagued the tournament the past few years; this week's long-range forecast looks good for the moment.
Mahoney and Pritchett, a transfer from Germany, hope to challenge Omachi, the reigning singles and doubles champion and singles runner-up in 2016.
Omachi says she's entering this year's tournament with a sense that all eyes are on her – and in a way, could have been speaking for Pritchett and Mahoney, as well as other challengers.
"It's pretty nerve-wracking," Omachi said. "I'm going to do my best to block it out and think of my performance and my match. There's always going to be competition, regardless of who you're playing. I have to focus on what I'm doing and play my best all the time."
While Pritchett sharpened her game against players from two international schools in Korea's Red Division en route to an unbeaten season, Humphreys coach Matthew Pollack says Pritchett and his girls will enter Far East largely blind, not having seen their opponents.
"We don't know all that much about those players," Pollack said of a team that also features unbeaten doubles pair Toto Kang and Chelyn Park. "We need to buckle down and play smart tennis. Hopefully, the girls can pull something out and get deep into the brackets."
Where Kadena's girls are concerned, Johnson was a welcome transfer from Kubasaki to fill the shoes of Maddie Tsirlis, who transferred to North Carolina. Coach Aaron Fisk feels confident that Johnson and Dombrowski can make some noise in the singles and doubles.
"When I looked at the brackets, I said I really feel we have a shot," Fisk said. "I like the Lisa-Ally combination."
As Omachi enters Far East as the girls player to beat given her record, so, too, does Yuki Toyokawa of St. Mary's as the No. 1 boys singles and doubles seed.
Yet he also faces some stern competition in No. 3 seed Takumi Kodama of E.J. King and No. 4 Daniel Posthumus, who finished 1-2 in singles in last Saturday's DODEA-Japan finals. Kodama, in particular, has done well in DODEA-Japan, finishing second a year ago as well.
"He's a more mature player" this season, Cobras coach McKinzy Best said. "His ability to see the whole court, his shot location is better than last year. And Daniel's a great player, too."
With former perennial power American School In Japan opting out of Far East for the second straight year and with reigning Division II champion Christian Academy Japan's lineup hurt by graduations and transfers, the team title chase could be a battle, coaches are saying.
"It becomes a free-for-all. It becomes a wide-open tournament," said Mark Lange, who's coached 15 seasons at D-II Matthew C. Perry.
"It's a tournament where the winner hasn't been decided before the tournament starts. And that's a good thing. You'll see some people who have gotten better since the start of the season. It's going to be a fun four days."
ornauer.dave@stripes.com Twitter: @daveornauer