Pacific cross country runners of the year
Henderson, Armes always first to finish
by
Dave Ornauer
November 18, 2011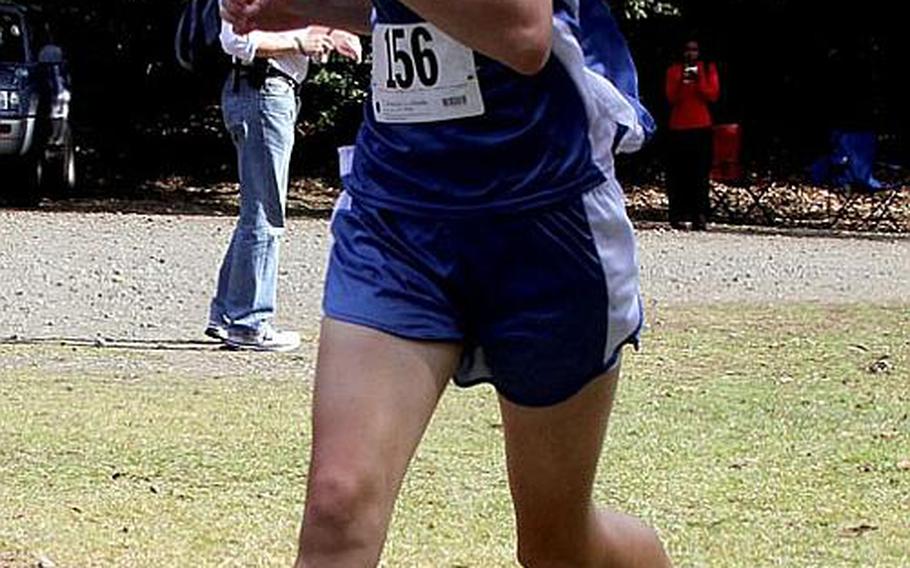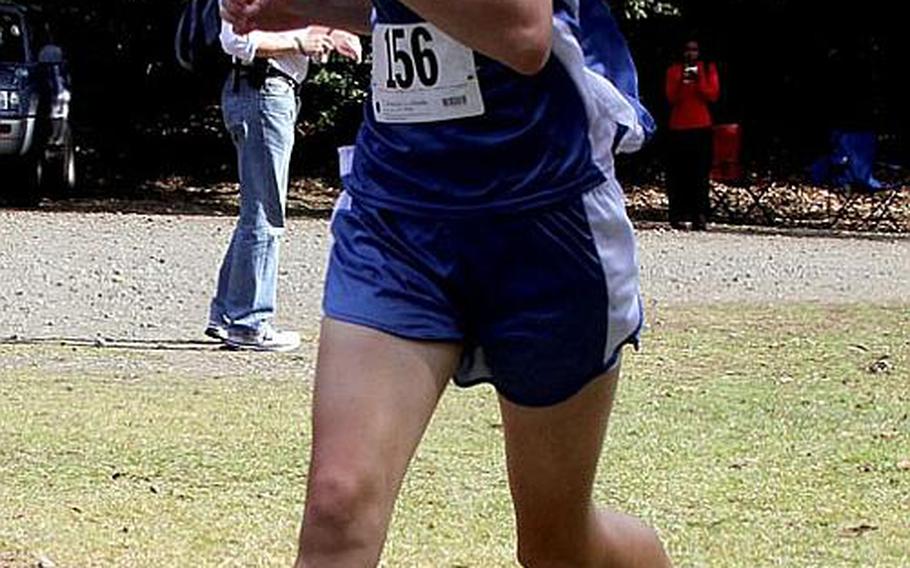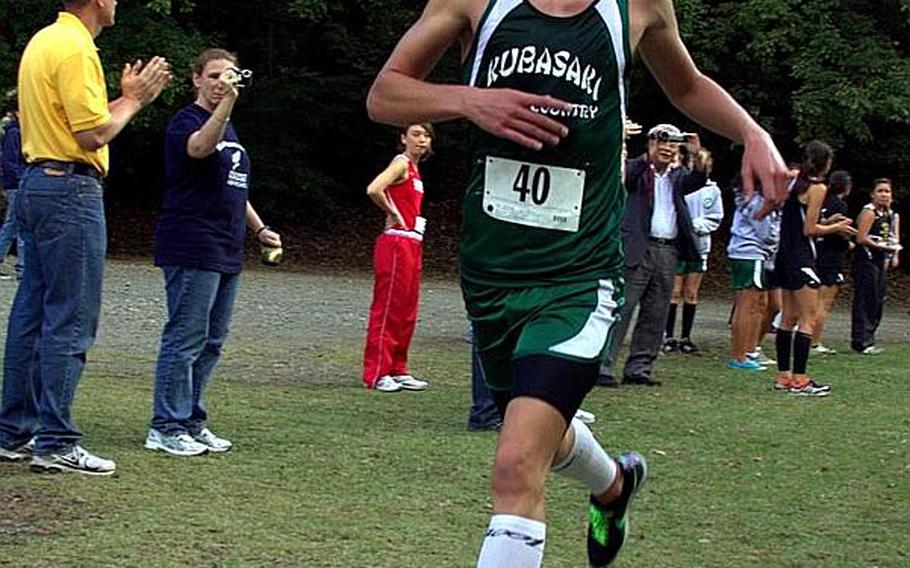 One led his team to the first Far East overall team title in school history. The other set individual regular-season and Far East meet standards that may never be topped.
Together, Kubasaki freshman Erik Armes and Seoul American senior Amanda Henderson share Stars and Stripes Pacific high school cross-country runners of the year honors, Henderson for the second straight year.
Henderson became the first DODDS Pacific girls runner to win two straight Far East meet 3.1-mile individual race gold medals. She also went unbeaten in Korean-American Interscholastic Activities Conference meets the past two years, running her winning streak to an unprecedented 40-0.
"Amanda is quite a self-motivator," coach Steve Boyd said.
Henderson ranks, Boyd said, "in the top 5 percent of all the athletes in all my experience in self-discipline and work ethic. Through sickness, exhaustion and determination, she has made herself a champion. I can always count on her to uplift our girls and lead by example."
Henderson ran the fastest time in the Pacific this season - 19 minutes, 32 seconds - in winning the KAIAC gold on Oct. 29 at International Christian School-Uijongbu.
On Nov. 7 at Tokyo's Tama Hills Recreation Center, Henderson won her second straight Far East meet title, clocking 20:55.5, well ahead of runner-up Fumi Kurihara of Seisen International.
Armes posted the third-fastest time in the Pacific this season, 16:47, in capturing the Okinawa Activities Council district finals gold on Oct. 26 at Cape Zanpa.
He and Alle Robles each won OAC district championships to power Kubasaki to its first island overall team title in 10 seasons.
Then on Nov. 7 at Tama, Armes won the boys race in 17:42, outdistancing his swim and training partner, Andrew Kilkenny of Kadena, by 8.8 seconds.
Kubasaki coach Paul Campbell describes Armes as a "natural athlete," noting that Armes, an accomplished triathlete, took up cross country to work on his weakest area, running, and takes honors classes "to challenge himself academically."
"He is mature at making goals and takes coaching extremely well," Campbell said. "He performs well as a student, teammate and leader. Even with his relative fame, he has taken praise in stride. … He is great to work with and an amazing kid to know."
---
---
---