Heidelberg rallies to win senior baseball tournament
---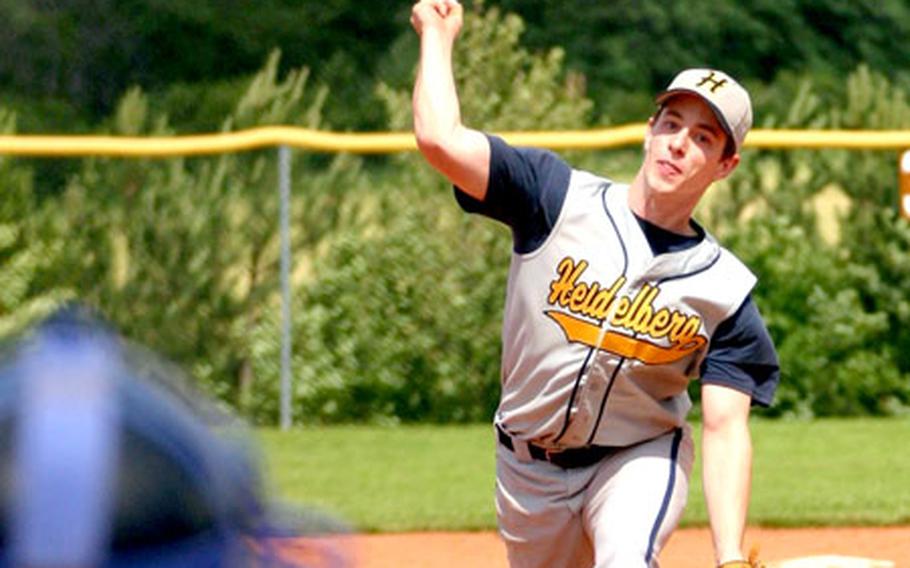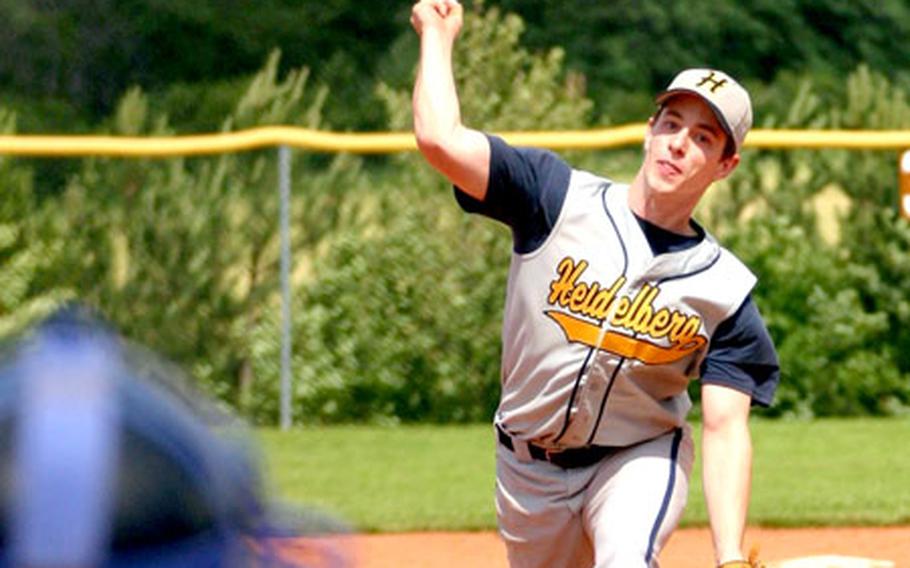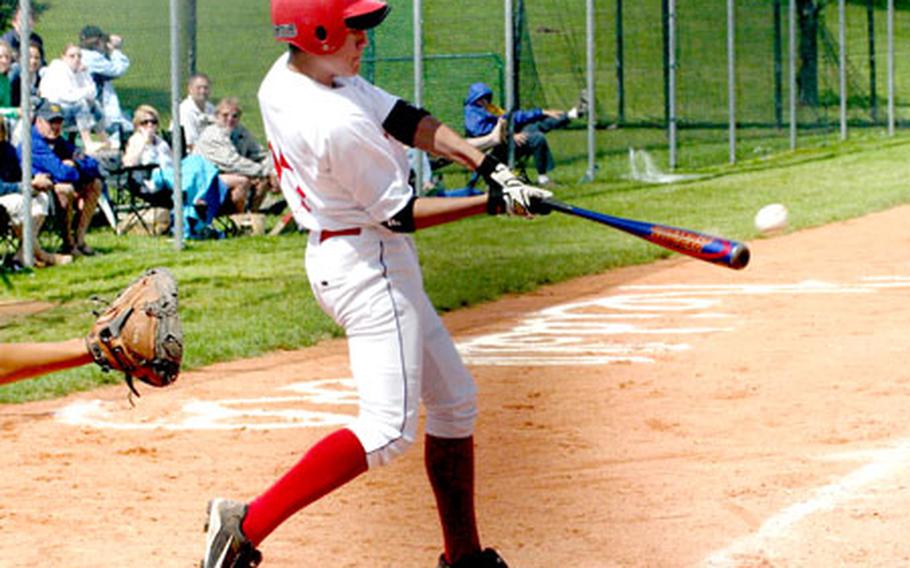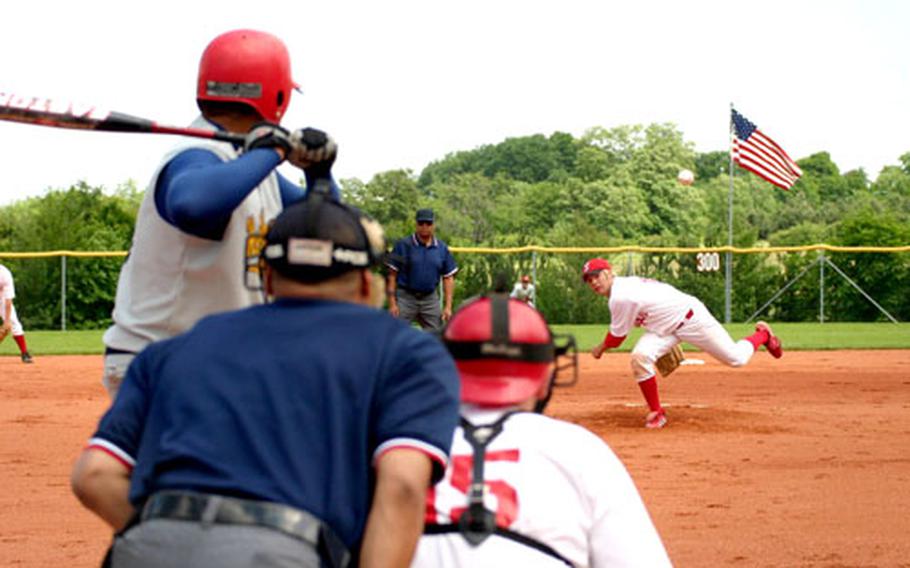 STUTTGART, Germany — The Heidelberg Lions allowed eight first-inning runs, then roared back with a 10-run sixth Saturday to beat Stuttgart 16-11 in the title game of the Installation Management Agency-Europe senior baseball tournament.
"I think we were exhausted from yesterday," Heidelberg first baseman Zack Gamble said of an opening day in which the Lions won three straight games in the double-elimination event for ages 16 to 19.
"Everyone was pretty knocked out on the bus coming in."
As a result, the Lions got off to a slow start. Stuttgart, which began play Saturday with a 10-3 victory over Wiesbaden in the losers-bracket final, sent 12 batters to the plate in the first inning of the title game, pounding Heidelberg starter Jimmy Katz for nine hits and an 8-0 lead.
Even so, Heidelberg coach Sean Riley never considered relieving him.
"Jimmy's been a rock for us all year," he said. "I never even thought about taking him out. It would have been a disservice to my players not to stick with him."
Riley's faith was quickly rewarded. In innings two through six, Katz yielded only two hits and two runs, while striking out four. The Lions turned him into the winning pitcher with strong defensive play and late hitting.
"Geoff Box made a big play for us," Riley said of his third baseman, who fielded a squeeze bunt and dove to tag out the runner trying to score from third in the fifth inning. "He stopped what could have been a big inning for them."
Senior left fielder Brian Mueller, who pitched the seventh and final inning, defused a potential rally in the sixth with a running grab against the fence with his back to the plate, the sun in his eyes and two runners on base.
Meanwhile, the Lions' bats were coming alive. Heidelberg title-game MVP Heath Barnett, who went 2-for-4 with three RBIs, got the comeback started with a two-run shot to left in the third for Heidelberg's first runs. Then Gamble, who was 3-for-3 with four RBIs, capped a four-run fifth with a three-run shot to left-center that cut the deficit to 9-6.
"We had to get him [Katz] some bats," Gamble said.
The onslaught continued in the sixth when Heidelberg scored 10 runs on six hits off Stuttgart's starter and MVP Derrick Hamilton and his reliever, losing pitcher Zach Snider.
Thirteen Lions batted in the inning, with Mueller driving in the go-ahead run off Snider with his second hit of the day, a sharp single to left. Katz and shortstop Andrew Hartman added two-run singles, and Barnett contributed a run-scoring single.
Riley said that after Hamilton ran into control trouble he instructed his players take a strike. It allowed hitters to get ahead in the count during much of the big inning.
"Our guys tend to get overanxious, so I just had them take a pitch," Riley said. "They settled down and began driving the ball."
---
---
---
---