Heidelberg hosts its final games
---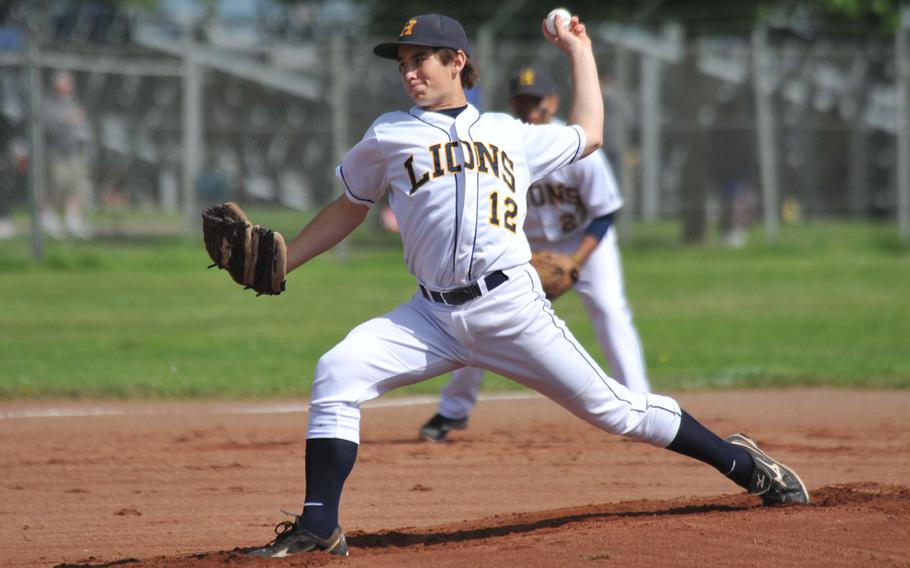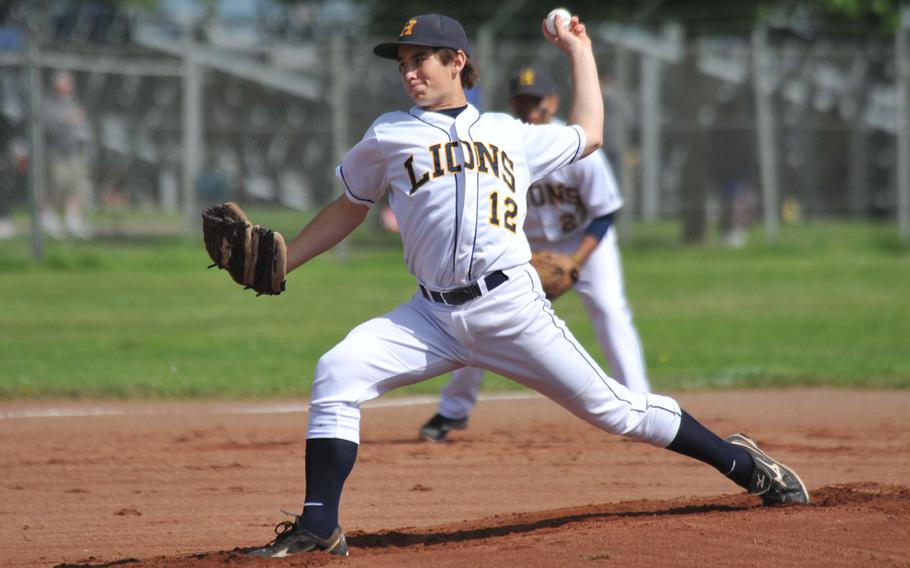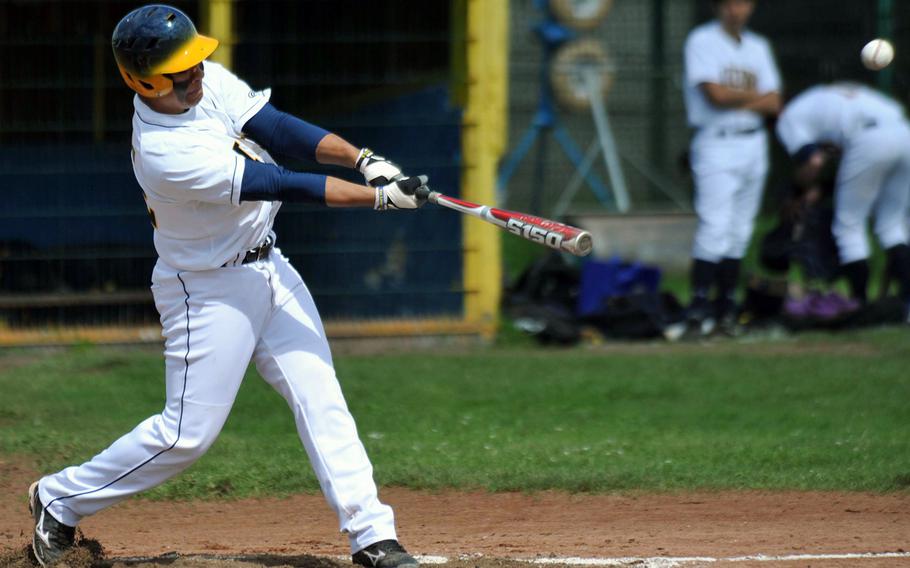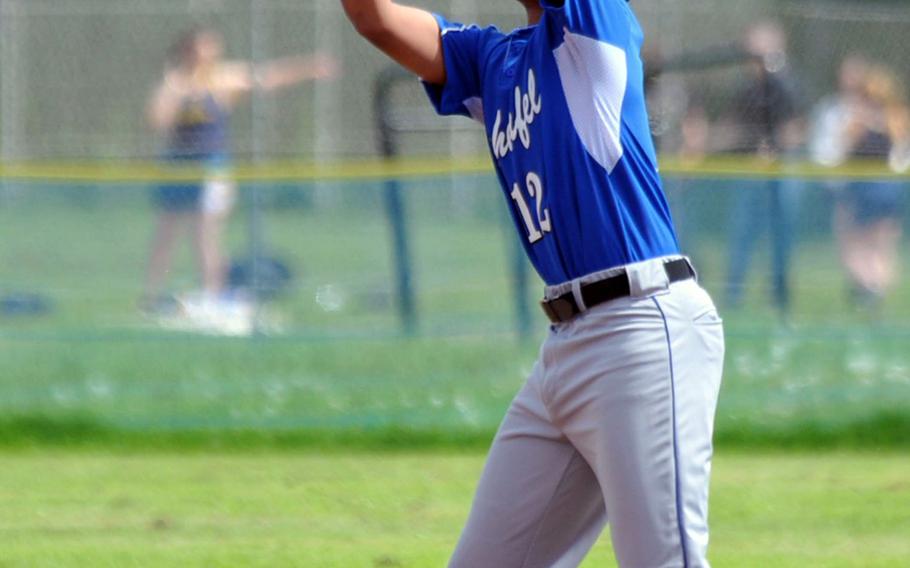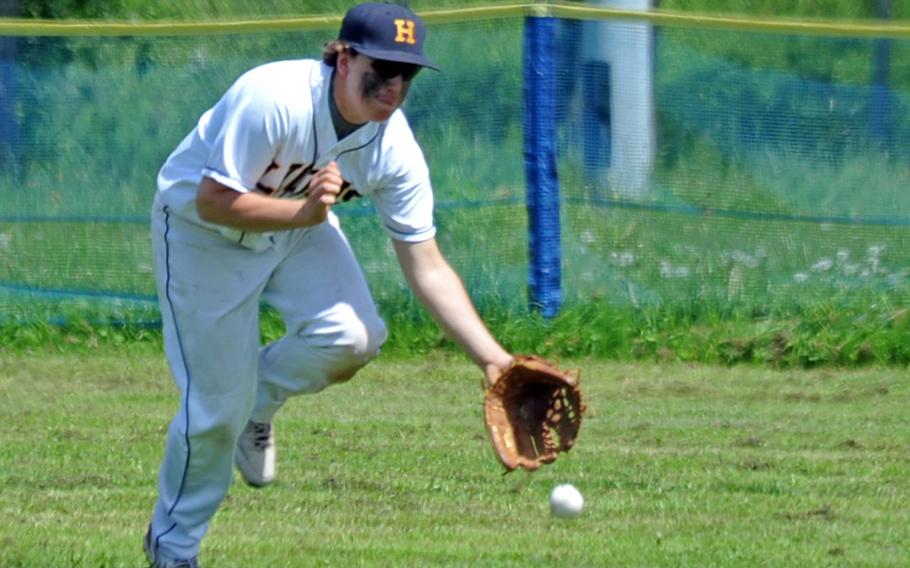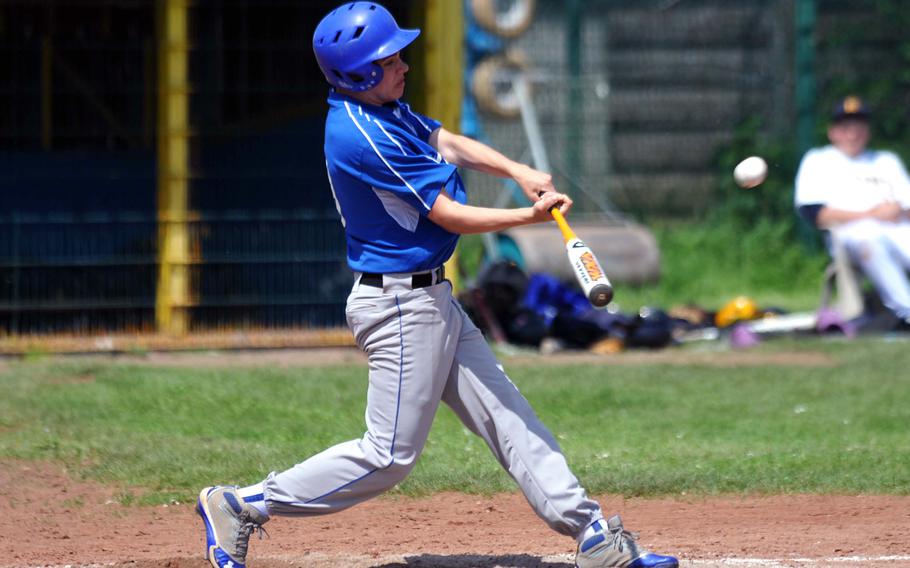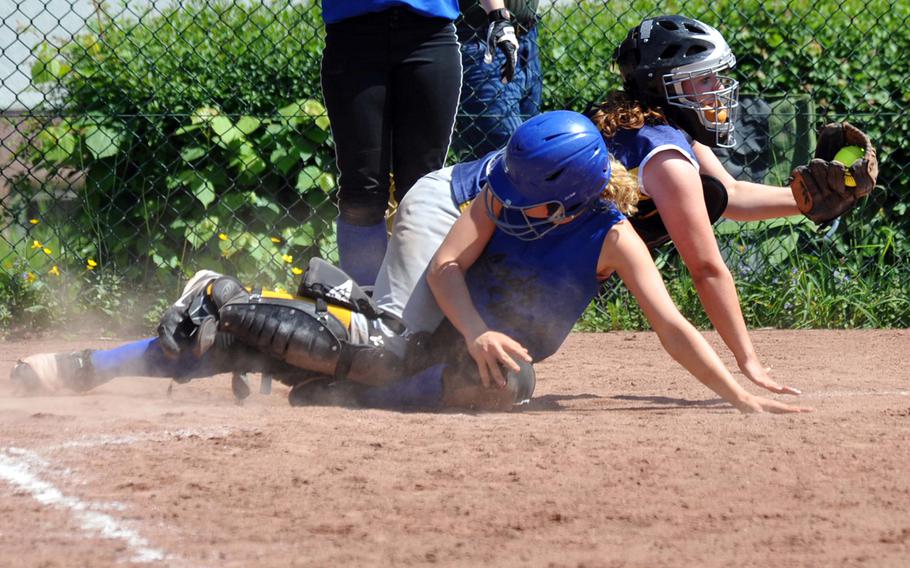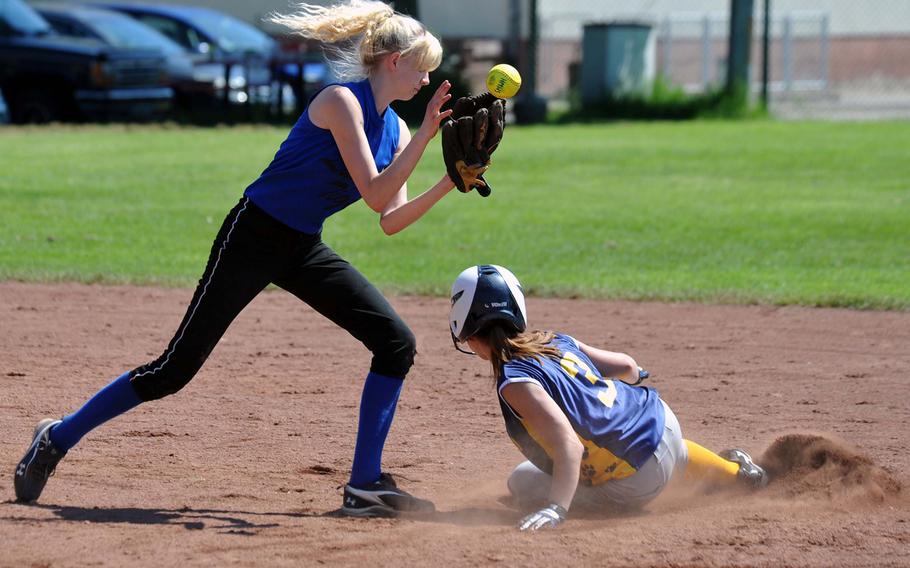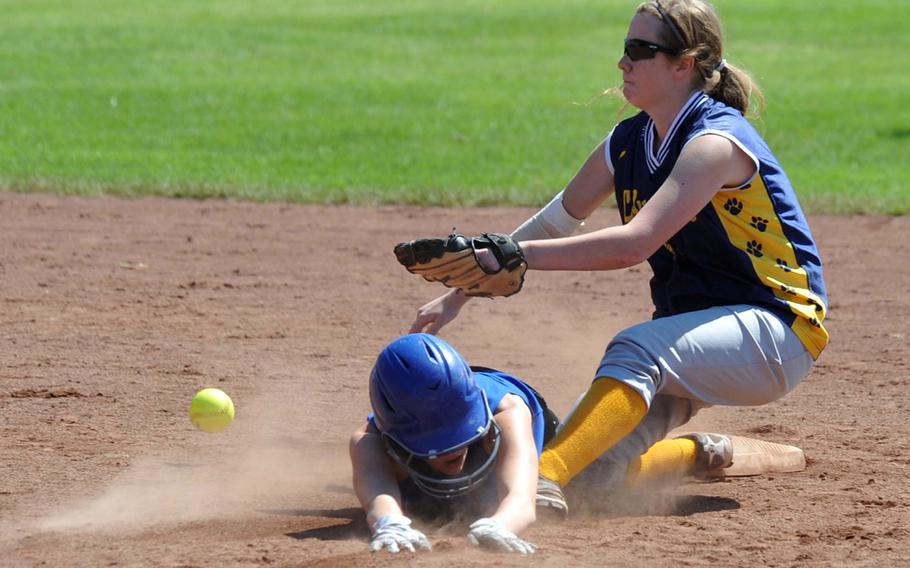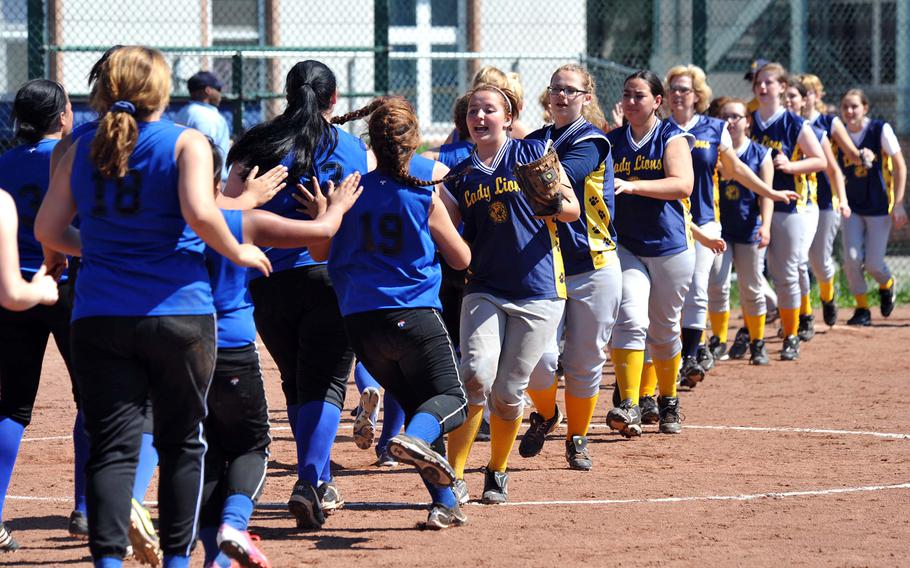 HEIDELBERG, Germany – The familiarity made the scene all the more strange.
Like always, people gathered around the baseball field tucked deep in the housing area of Patrick Henry Village on Saturday to watch and cheer their hometown Lions. Parents and supporters hawked Lions hats and shirts and coaxed flames from charcoal grills. A youth game occupied an adjacent field; in the other direction, beyond the left-field fence, Heidelberg hosted a DODDS-Europe track meet.
But it was the last time such a day will play out here.
Heidelberg's military facilities will close this summer, including its storied high school. The school year has been full of occasions like Saturday's; a week ago, Heidelberg's soccer teams played their final home games at PHV. This Saturday, with baseball, softball and track and field in action, was the final home date of the 2013 spring schedule, and therefore the final home events in Heidelberg's long athletic history.
Even beyond its finality, this spring season has been unusual for Heidelberg.
Heidelberg saw its school enrollment slashed over the offseason, and with it a chunk of the program's talent base. Inclement weather savaged each spring team's schedule; the eight baseball games the Lions played between May 10 and 18 ultimately comprised two-thirds of the team's 6-6 regular season.
True to form, Saturday did not go exactly as scheduled. The bus from Hohenfels was delayed in heavy traffic on the autobahn. By the time the visitors were dressed and stretched, and Heidelberg observed a pregame agenda including recognition of the team's seniors and a ceremonial first pitch by U.S. Army Europe commander Lt. Gen Donald M. Campbell, the scheduled 10 a.m. first pitch finally crossed the plate a full 53 minutes tardy.
"Something always has to go wrong this season," Lions coach Justin Bates said, expressing "huge relief" that the minor delay was the extent of the anticipated day's problems. "There's no doubt about that. You cannot have a game and not have something go wrong."
It was a small matter for the hardy Lions. They hung four runs apiece on an overwhelmed Hohenfels team in each of the game's first two innings en route to a 13-0 victory. The Lions completed the sweep with a 23-6 victory in the second game.
The 2013 Lions did not match the winning percentage of last year's 13-4 squad, and will likely have difficulty duplicating that team's third-place finish at the approaching European championships.
"We have a smaller school, so we didn't have as many people to draw from as last year," said sophomore Noah Kiakona, a promising slugger who came to Heidelberg two years ago as the bases at nearby Mannheim shuttered. He said he is returning stateside after the school year. "We lost a lot of great players from last year."
That didn't change the team's expectations for itself.
"A bunch of people were saying we wouldn't do that great. But we're here, we're competing," Lions senior Nate Discavage said. "As long as we're mentally focused, we can beat any team in Europe."
The on-field news was less encouraging across town at Patton Barracks.
A small but devoted group of Lion supporters sat in bleachers around a caged softball field on the nearly-deserted installation. With Heidelberg trailing by 21 runs in the seventh and final inning of the first game of the doubleheader, a voice from the crowd exhorted the Lions to "rally." Instead, a proficient Tiger defense cleanly retired the side and clinched a 24-3 Hohenfels victory, sparking a subdued celebration in the visiting dugout. It wasn't much closer in the final game, a 19-3 Tigers victory.
Senior Brianna Bronell has played softball in Heidelberg since seventh grade and has served as Lions captain since her sophomore season. Her final high school softball team features just 12 players, six of them freshmen. Bronell and fellow infielder Courtney Ardy are the team's only returning players from last year's solid 8-8 squad. The circumstances of her senior season are not ideal. The team she leads is painfully inexperienced. When the weather has allowed games at all, they have all been losses, most uncompetitive. The idea of graduating as a European champion is not even discussed. Meanwhile, she laments that, years from now, she'll have nowhere to return for her high school reunions.
"Everything's closing," Bronell said. "Everyone's leaving."
And yet Bronell remains upbeat. The program's final game is mere days away, but she still calls her Lions "a developing team." She savors signs of progress from her young protégés, such as a young Heidelberg third baseman successfully making the long and difficult throw across the diamond to beat a runner at first base. She looks forward to those same players taking the lessons of this unforgettably odd season on to their next destinations, wherever those might be.
Twitter: @broomestripes
---
---
---
---