Heidelberg golfer looking to finish season strongly
---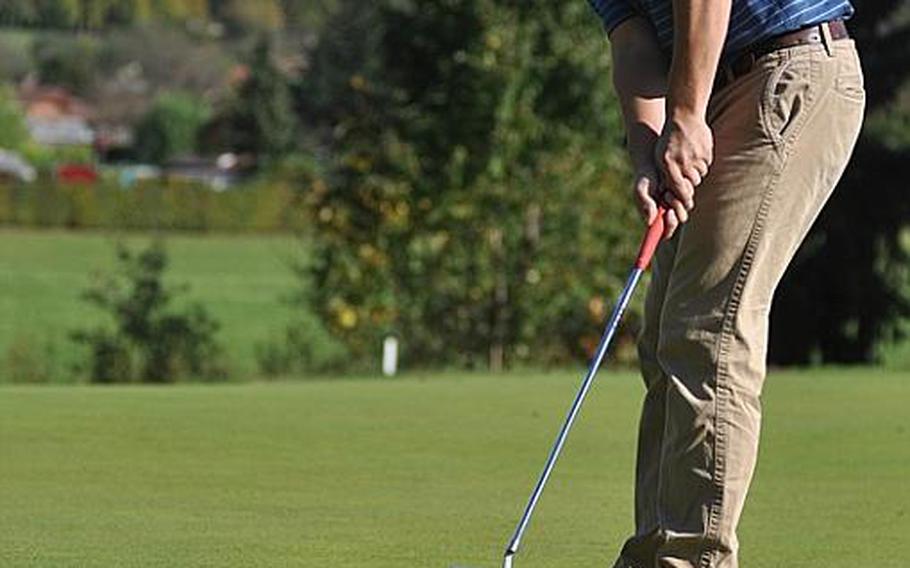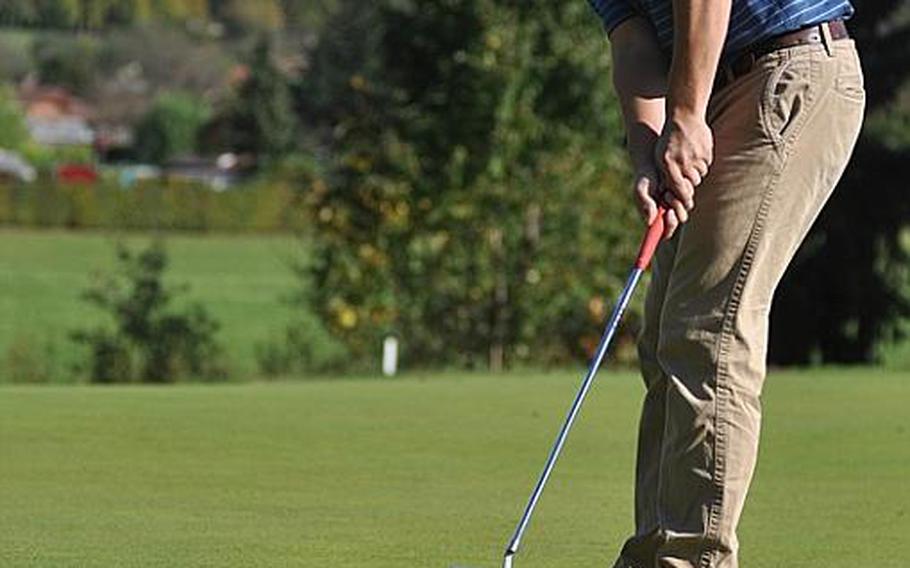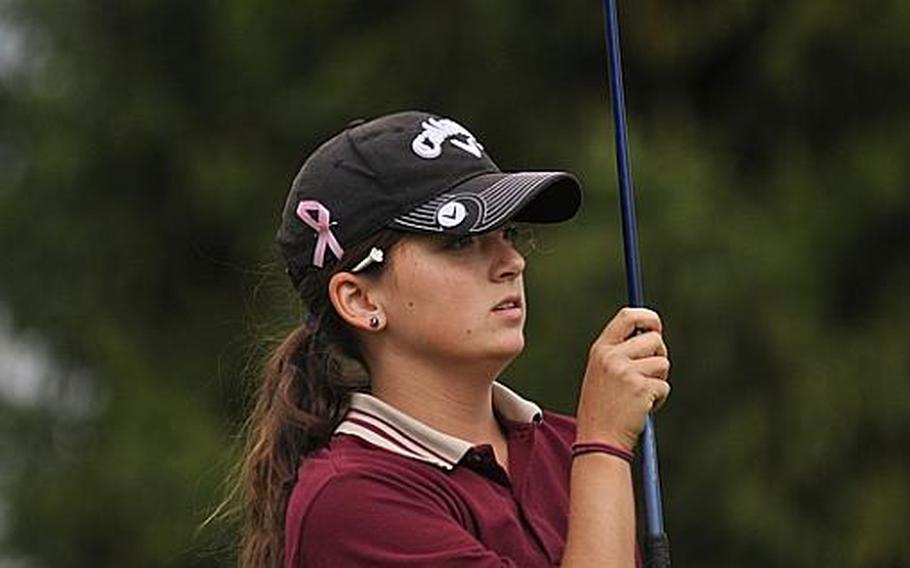 STUTTGART, Germany - Joe Patrick led the pack Thursday with a score of 33 at a regular season-ending golf tournament hosted by Patch High School with visiting teams from Kaiserslautern, Heidelberg and Vilseck.
Vilseck's Katie Cooper took first among the girls with a score of 23 at the event, held at the Stuttgart Golf Course.
Patrick, who had the seventh highest average going into the tournament, only scored 12 points on the front nine. But he nearly doubled that on the back nine, when he had two birdies, after improving his putting game.
"It was just ugly," Patrick said about the front nine. "I just couldn't hit any irons. Hit any fairways. And then I wasn't really bringing any intensity. I adjusted a few mechanics with my back swing. I tried to go more at the pin. And then my putting got a little better."
Patrick, a Heidelberg junior who has failed to surpass his freshman and sophomore averages this year, said his game has suffered throughout the season as he focused less on himself and more on helping novice players on his team.
But over the next week he'll be spending a lot of time on the range and with a trainer as he prepares for the European Championships at Heidelberg, which start Oct. 13.
Heidelberg coach Jim McCauley said he expects his star player to face tough competition from Kaiserslautern's Lewis Stephans, who scored 44 points at Heidelberg during the season's second tournament, SHAPE's Alex Nguyen and several Ramstein players. Ramstein's Everett Plocek, James Cho, Christian Gunia and Lucas Rockwell all had higher averages than Patrick before the start of Thursday's tournament.
"It's going to be a loaded house," McCauley said about next week's championship. "We'll see who all can pull it together. Obviously, knowing the course helps. I know a lot of the players will be out tomorrow. Trying to get that last day in that they can still legally play on our Heidelberg course. And then it's going to come down to who's got the nerves that can play the game. And a little bit of luck helps."
---
---
---
---