Heidelberg edges Vilseck to keep hopes alive
---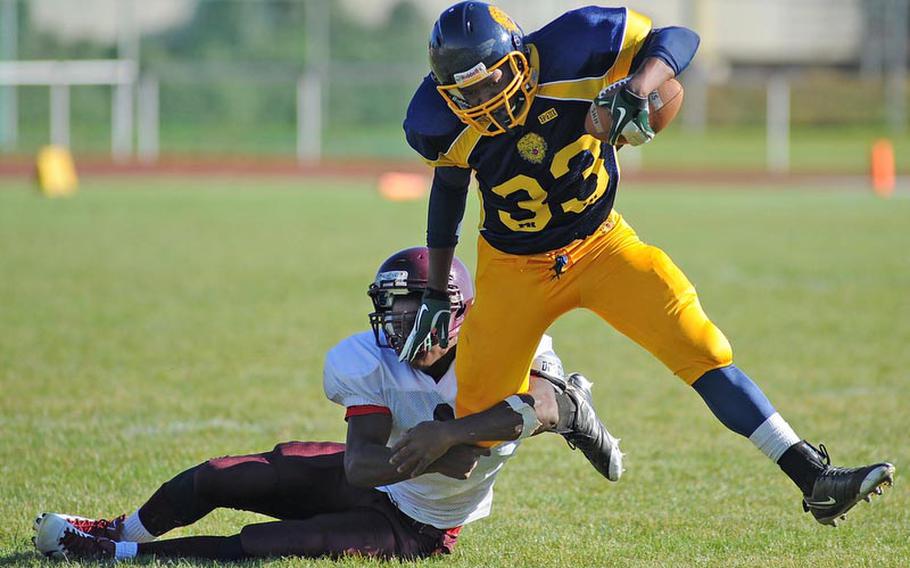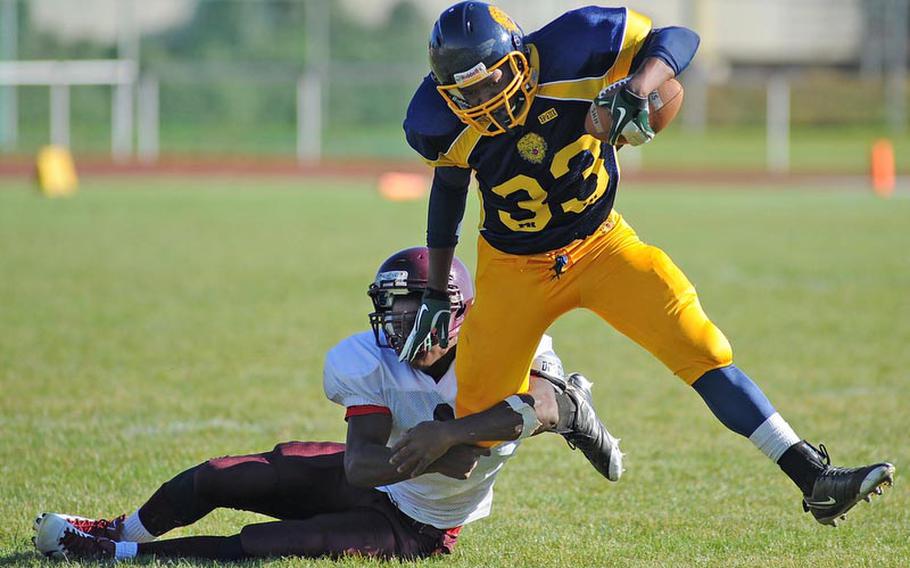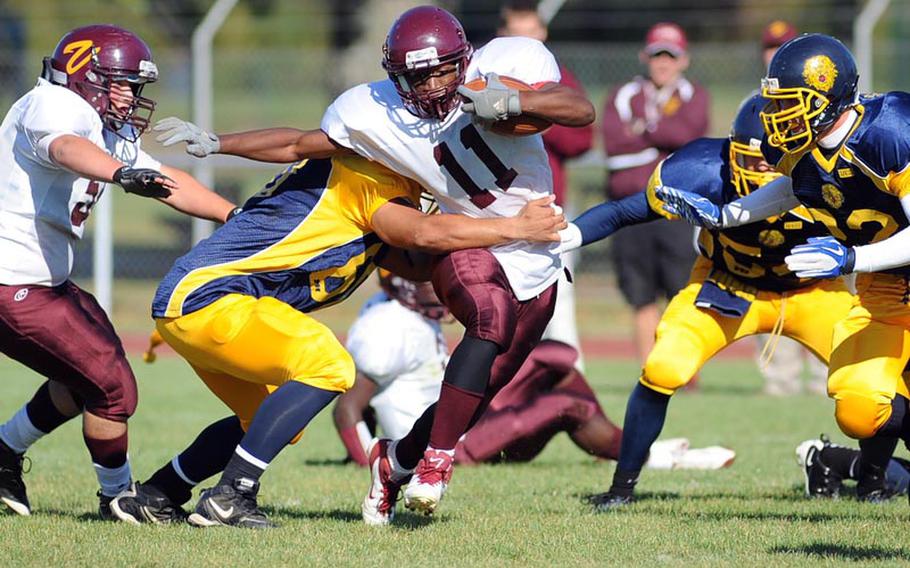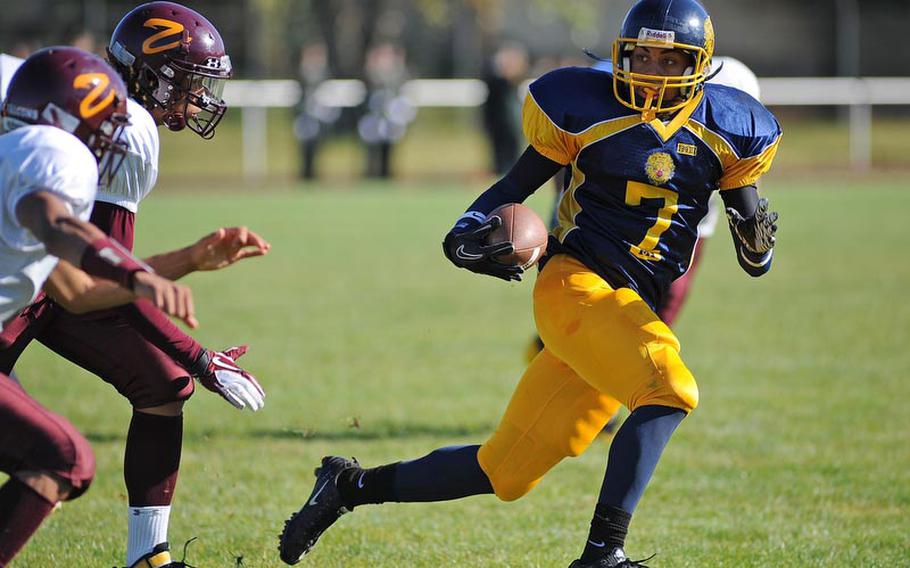 HEIDELBERG, Germany - A controversial play and a series of penalties went Heidelberg's way Saturday and kept the Lions' playoff hopes alive as they downed Vilseck, 15-14.
Vilseck came out strong in the first quarter with two touchdowns from quarterback Daniel Arroyo to receivers Shawn Peebles and Tyler Lewis to lead 14-0.
In the second quarter, Heidelberg receiver Calvin Baisden caught a pass from Kevin Gray around the back side of the end zone and fell on to the running track off the field. Referees ruled it a touchdown catch to the dismay of Vilseck players. who argued that Baisden was out of bounds.
"In my opinion, and my kids are all saying, that kid was out of bounds," Vilseck coach Jim Hall said. "He had one foot in, one foot out when he caught the ball. You got to have one foot in, nothing else touching. He was clearly out of bounds. The kids are saying he was trying to put his foot on the track and stay in bounds at the same time. If you go back and look at the track, that's three feet from the inline."
In the last few minutes of the half, a series of flags against Vilseck defense, including a face-mask and encroachment, helped Heidelberg move in close enough to score again with another pass from Gray to Baisden.
"When you can't do anything right and you have eight penalties for 90 yards, that basically brought them all they way down the field," Hall said. "That scored a second touchdown for them."
But the score was 14-13, still in Vilseck's favor, as Heidelberg set up for the extra point kick. A Vilseck lineman jumped across the line early causing an encroachment flag. Heidelberg moved half the distance to the goal line, putting them at the 11/2 yard line. The Lions then decided to go for a two-point conversion instead and succeeded.
Neither team scored in the second half, though Vilseck came about as close as possible in the last few seconds.
A Hail Mary pass in the last seconds of the game ended with the Vilseck receiver, who wasn't identified on the roster, catching a deflected ball, but falling just short of the goal line, according to officials.
Hall wasn't at all happy with the loss, though at 3-2, his team still has a chance to make the playoffs if it can defeat winless Kaiserslautern at home next week.
"We shot ourselves in the foot. 14 (penalties) for 140 (yards)," he said. "And every one of them killed a drive. We get a first down and next thing you know, we're bringing the ball back 15 yards, 10 yards, 5 yards. Just unbelievable. We feel we got beat by an inferior team because of our stupidity."
Heidelberg coach Larry Daffin was happy with the win, which moved the Lions into a tie with Vilseck and Wiesbaden, a game behind both Ramstein and Patch. The top four teams reach the playoffs and Heidelberg will likely have to defeat Patch next week to get in.
"It wasn't like we played great ball," Daffin said. "We made some mistakes. Fortunately, they weren't able to capitalize on the mistakes and they made a few mistakes themselves. So everything worked out in our favor."
---
---
---
---