Volleyball preview
Heart, not height, will have to do it for most teams
---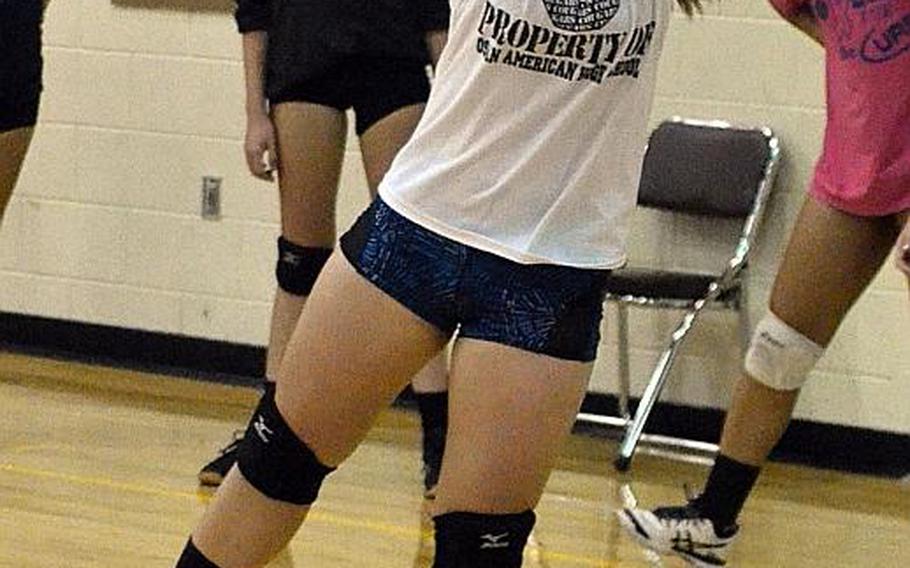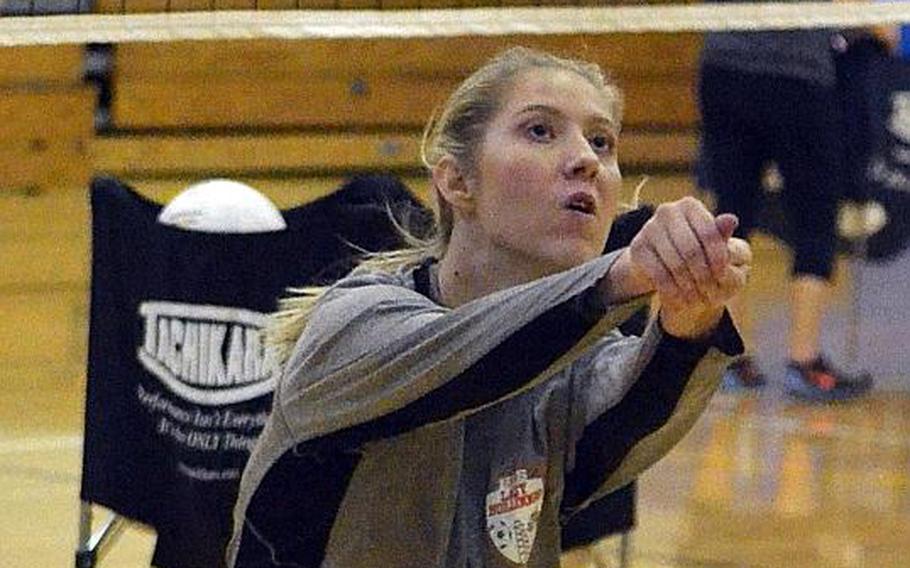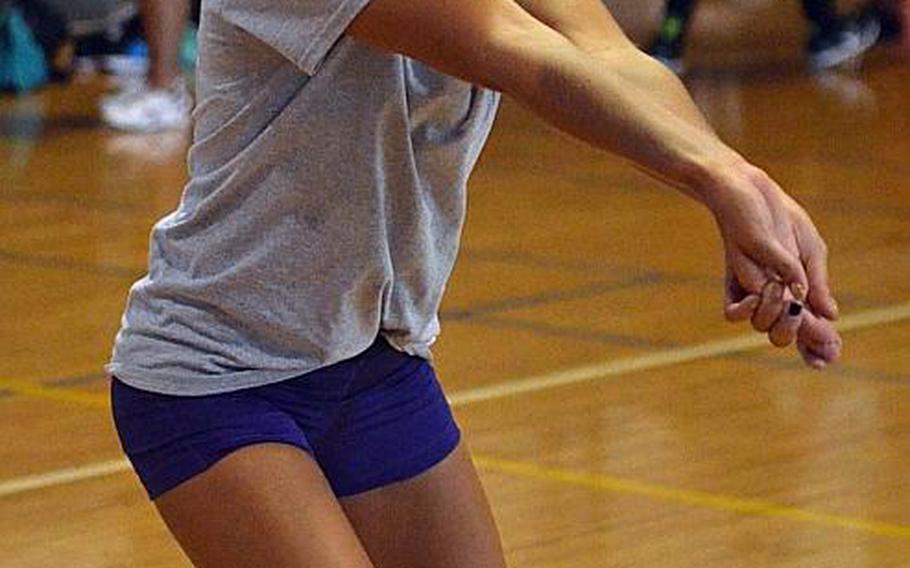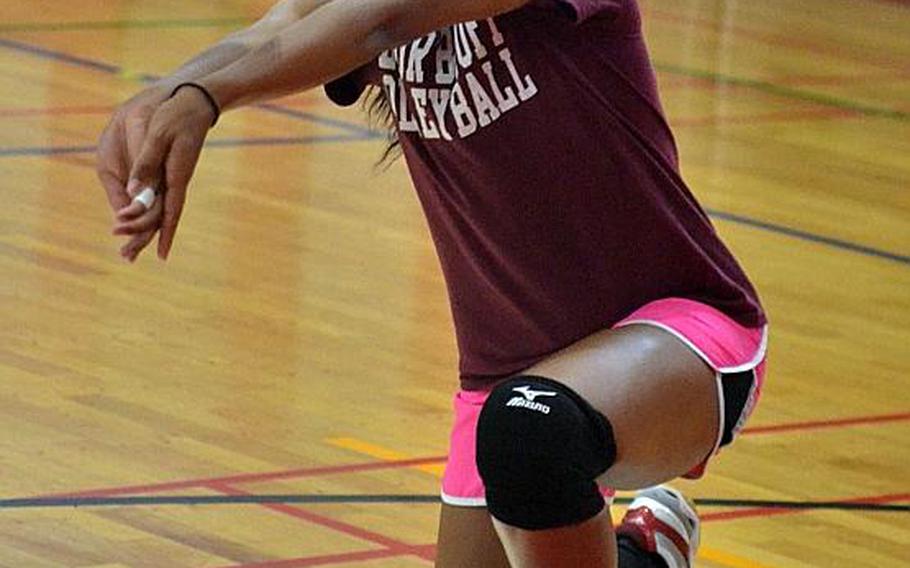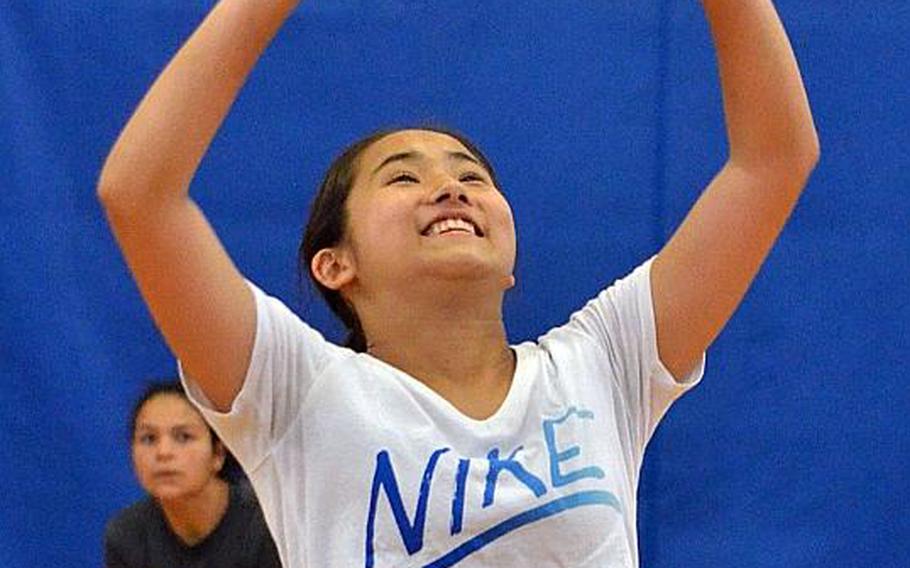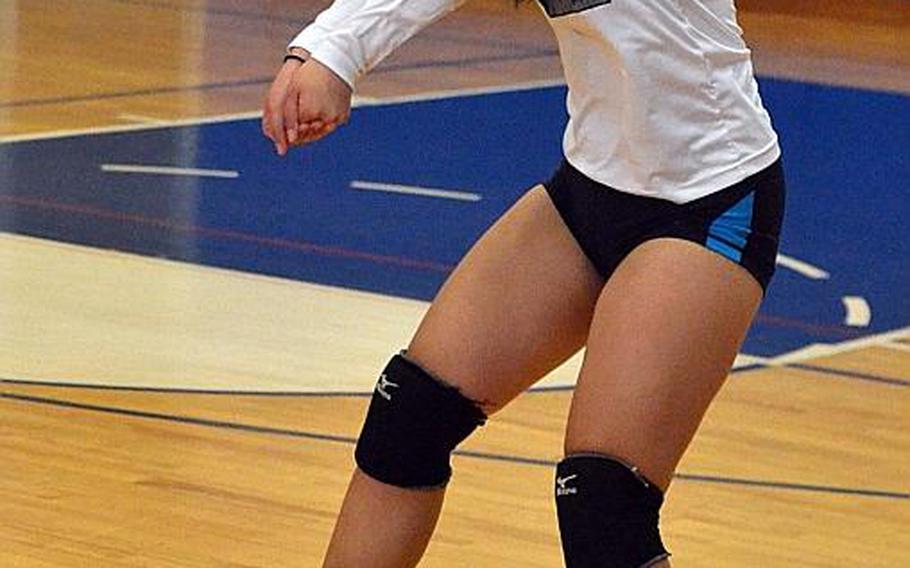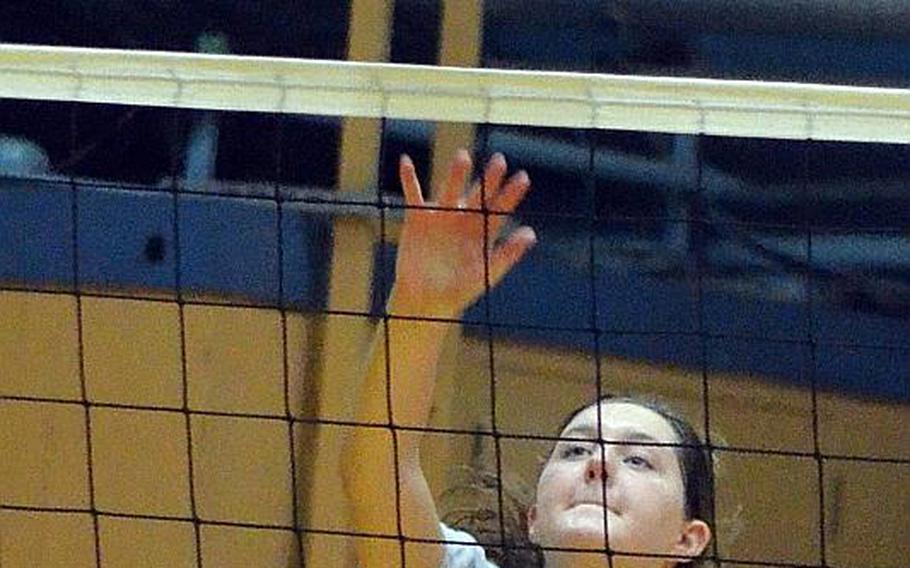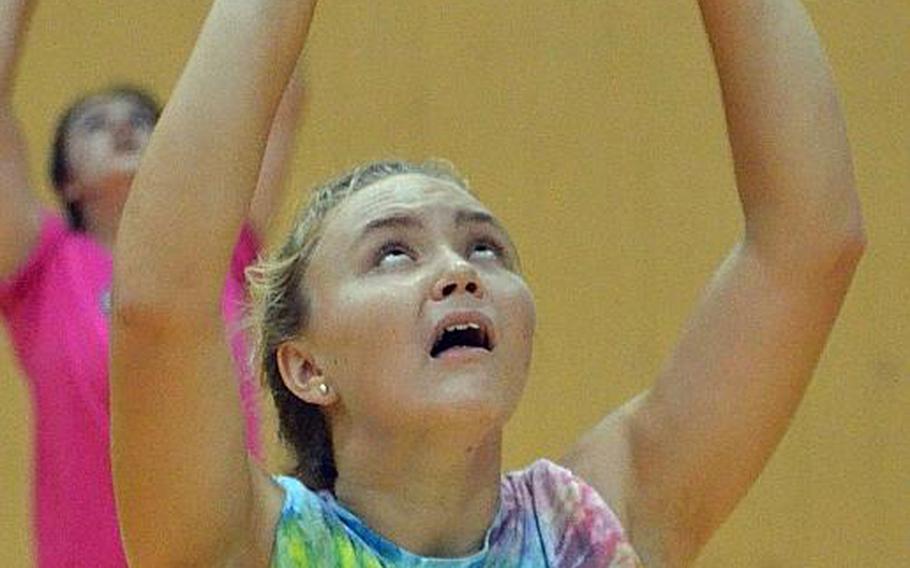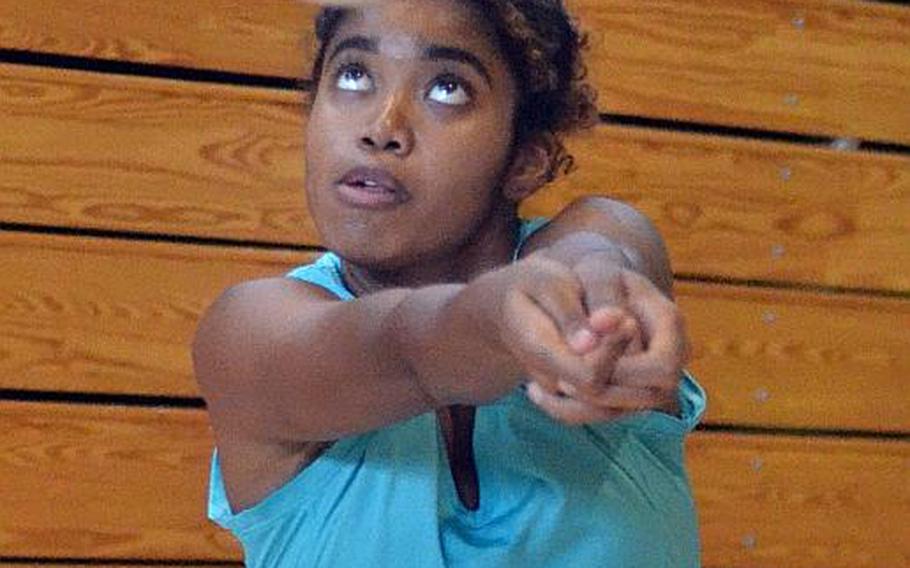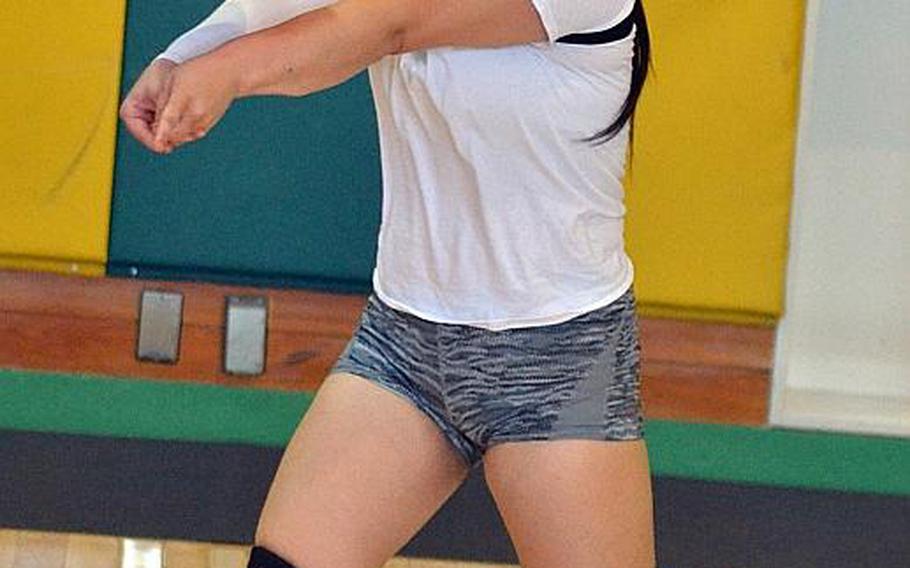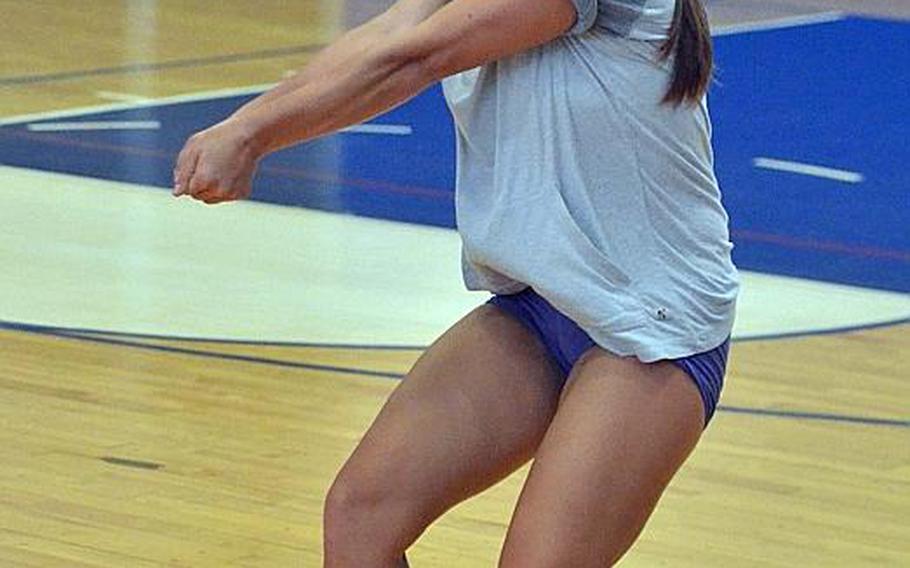 KADENA AIR BASE, Okinawa – Even with two Far East Division I Tournament titles in her team's hip pockets, Maiya Larry says she refuses to feel too comfortable about Kubasaki's chances of achieving a third straight.
"I still feel like we're doing the hunting," rather than being the hunted, said Larry, the Dragons' diminutive junior outside hitter, as Kubasaki prepared for the upcoming girls volleyball season.
It's a team both the similar to and different than ones that won the last two D-I Tournament titles, each against American School In Japan. Different because the current edition lacks the height it possessed in 2014 and 2015; the same because the work ethic remains, coach Mike Hogen said.
"They assume that they will be in it if they work hard," said Hogen, in his eighth season of coaching Kubasaki. "All the girls in our program just believe in the process. They're a very passionate group. They love the game and that is so much fun to be around."
The question for Kubasaki, though, is will the Dragons be able to overcome a pronounced lack of tall middle blockers?
"It will definitely be a challenge," Larry said. "It will be different, it will be difficult. But (Coach) Hogen will find a way to cover that. We still have some tall girls."
Two juniors, to be exact, in Chloe' Stevens and Alanna Stein. They'll complement a defensive core that includes Larry's sister, Mimi.
There's also Jordyn deLeon Guerrero, a senior defender, and her outside-hitting sister Jenna, a sophomore. Seniors Sammie Hernandez and Katricia Aquino also return to add depth.
"It will be very challenging to pick only nine (players) to go to Far East; one or two really legit players will be left off that roster," Hogen said.
Another difference is how vocal Maiya Larry has become, compared to a quiet freshman looking for her first title.
"She will definitely be one of our vocal leaders," Hogen said. "She has found a voice."
The Larry sisters are taking on more of a leadership, assistant coach Kent Grubbs said: "Both are different players this year."
ASIJ, too, is different. The Mustangs captured three straight D-I titles prior to losing in the finals of the last two large-school tournaments.
The big question: Who will fill the giant shoes vacated by departed setter Sammie Hoskins, whose mother, Kristi, now fills the shoes left by longtime coach Gail Lanier? Junior Sammie Simon and senior Allie Rogers will attempt to do so.
"It will be interesting without her," senior middle Elyse Davidson said. "But Savannah and Allie play big on the court and I don't think they'll disappoint."
Davidson is joined by returning senior Savannah Napierski in the middle.
Ten-time DODEA-Japan champion Nile C. Kinnick also features several experienced returners, "but no 6-footers," said longtime Red Devils coach Tony San Nicolas. He has among his returners senior middle Stephanie Stockman, senior outside Kailee Rucker and sophomore setter Faith Hughes. "She did rather well as a freshman," San Nicolas said.
Division II could see a return to the top for Zama, which welcomes back a new old coach in Veronica Jones, who last coached the Trojans in 2009. They return sophomore outside-middle Saige Rivers and junior setter Paris Hingel, and senior Ally Chiarenza returns after a year running cross country.
They'll have to contend with defending champion International School of the Sacred Heart, which won the D-II title for the first time in school history. Coach Kelly Braun returns six players from that team.
Teams having to replace departed stars include Robert D. Edgren, which lost versatile setter-middle Kalean Middleton; and Matthew C. Perry, which saw middle Ani Erhart graduate and outside Asia Johnston transfer to Okinawa. And Osan must get by without their graduated twosome of Michele Thompson and Andrea Carandang.
Yokota could see some improvement on the D-II side, now that senior Irene Diaz, her sophomore sister Adrianna and junior Ashlyn Yevchak have moved in from the States. Daegu features a JV squad for the first time under third-year coach Fari Mendez.
Twitter: @ornauer_stripes
---
---
---
---