Prep roundup
Harwell nets 52 to set scoring mark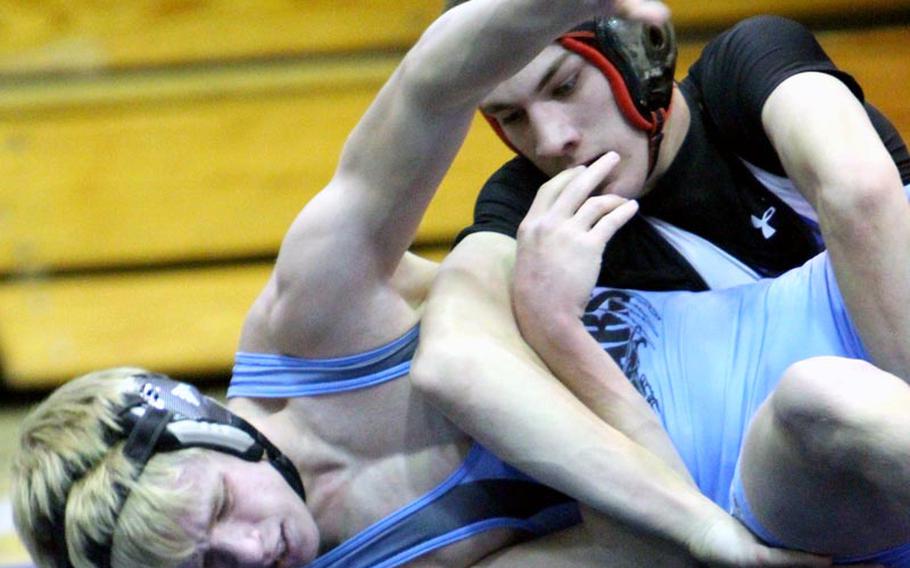 Rebekah Harwell wasn't satisfied with just tying the Pacific's single-game scoring record. She demolished it Saturday in the Western Japan Athletic Association girls basketball tournament at Canadian Academy in Kobe.
The senior guard scored 52 points, surpassing her old mark of 44 set last month, in Matthew C. Perry's 66-41 rout of E.J. King in a tournament consolation game.
Despite going 2-2 in the tournament and seeing their six-game winning streak snapped the day before, Harwell said the "new look" Samurai (7-4) who play every game to the end were present throughout the weekend, instead of the team that would quit in years past.
"We made sure to keep pushing and give it our all," she said. "We play to the (final) whistle now and the end. It just so happened I was in the right position to score. But everybody contributed. It was a team effort."
Might 60 points be in the offing for Harwell at some point?
"We'll see about that," Harwell said.
While the Samurai girls fell short of first place in the WJAA tournament, the Perry boys came away with the title and continued a pattern of players named Cadavos posting triple doubles.
Sam Cadavos had 17 points, 10 rebounds and 12 assists and Jon Cadavos 15 points, 10 boards and 10 assists as the Samurai beat St. Maur International 51-25 in the tournament semifinals. The pair posted triple doubles in a 78-26 win Dec. 2 at Nagoya International.
Later Saturday, Jon Cadavos recorded yet another triple double (22, 12, 12) to boost Perry to the title 57-35 over Senri Osaka International. Malik Hale, in his final appearance for Perry before he transfers, averaged 17 points and 17 rebounds in the semis and championship.
Yokota wins second wrestling tourneyDespite coming away with a second title in as many in-season Japan wrestling tournaments, coach Brian Kitts of Yokota feels it's too soon to crown anybody with the label "team to beat."
"It's way too early; anything can happen," Kitts said after Yokota's Chantz Yazzie, Trenton Traylor and Stanley Speed each captured titles and the Panthers edged defending Far East Division I team champion St. Mary's International 61-59 in Saturday's American School In Japan Invitational.
Yokota also prevailed at last week's Robert D. Edgren Invitational. But in both tournaments, Kitts said, many teams were missing starters due to SATs and ACTs. Other wrestlers are nursing injuries and coaches are still working on their lineups.
"Our goal was to wrestle well, work on some things and we did that," Kitts said, adding that the real goal is Far East in February at Nile C. Kinnick. "We'll either be beating our chests or hanging our heads in shame."
Kinnick also hosts the "Beast of the Far East" invitational next month. "Come Jan. 7, that'w when we'll really find out some business."
Kinnick, which finished third at ASIJ and second at Edgren, managed to snag one gold at ASIJ. "We're getting close to seeing Kinnick wrestling," coach Gary Wilson said.
In Korea, Seoul American ran its DODDS Korea dual-meet record to 4-0, but in so doing, focused more on developing "skills and technique" than going for quick-pin victories, Falcons coach Chris Dickinson said.