Harris, Warriors finally get win over Heidelberg
by
Mark Patton
September 24, 2011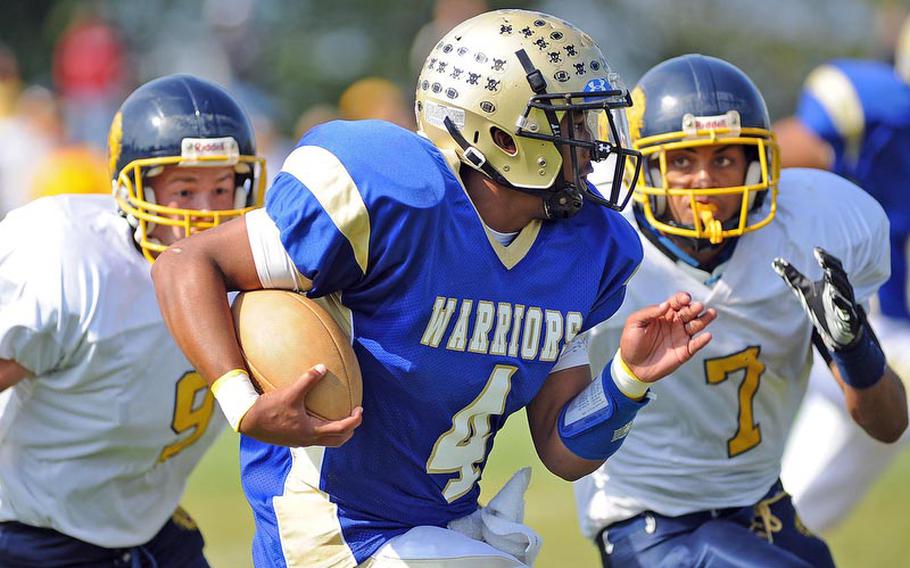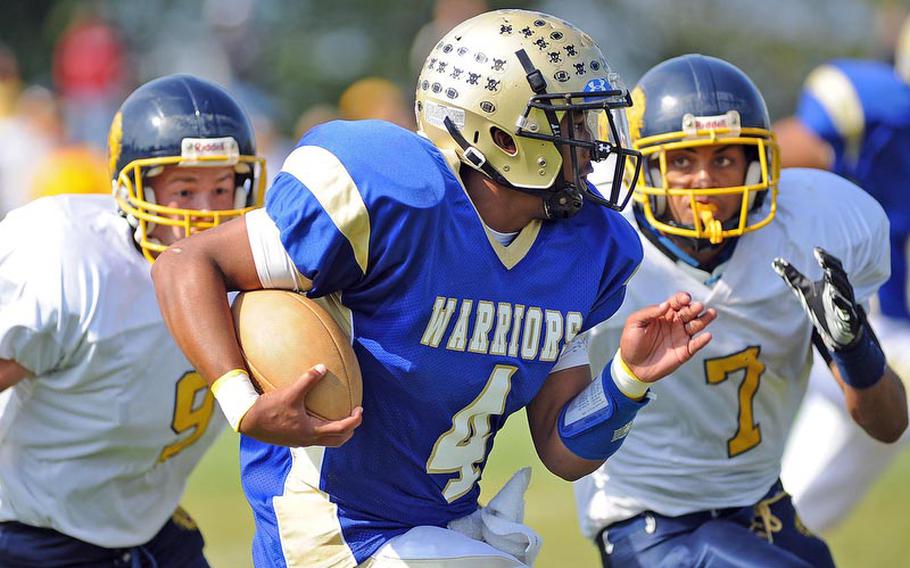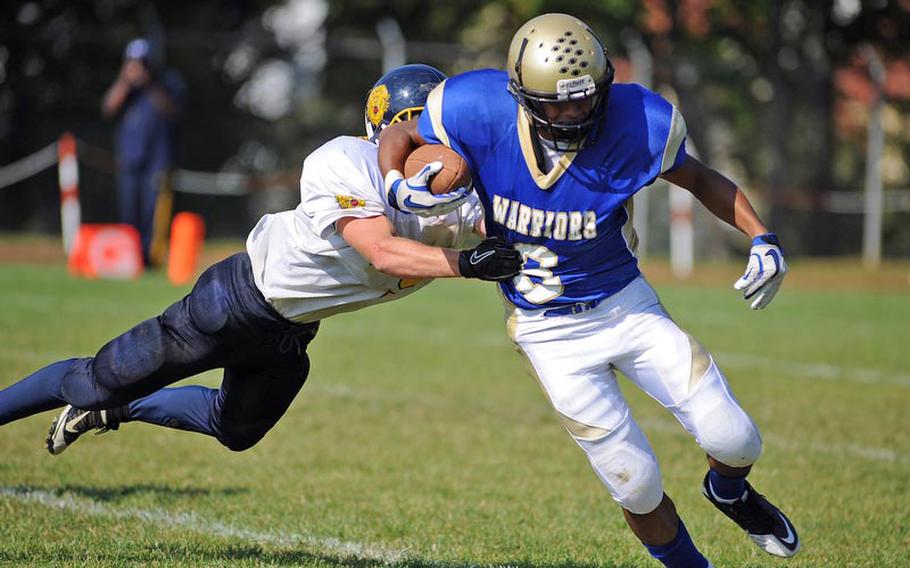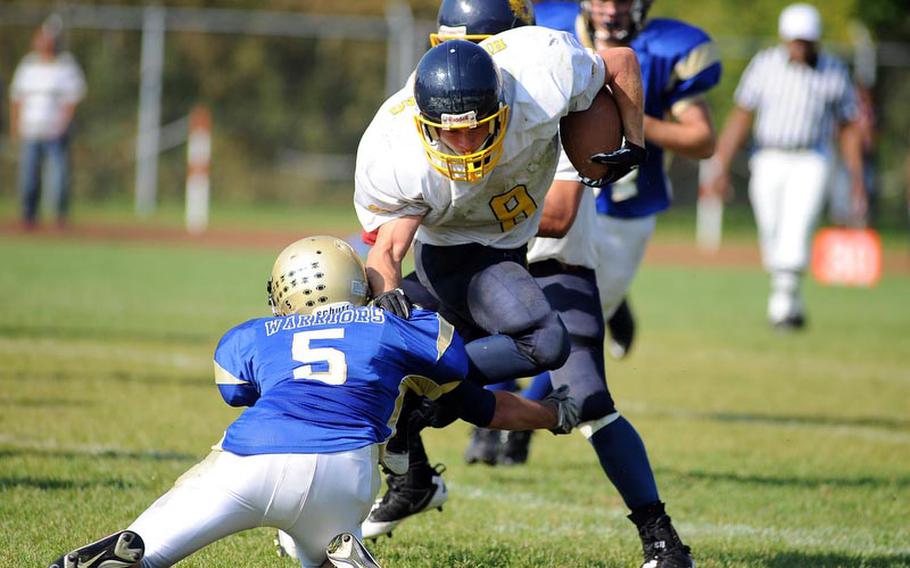 WIESBADEN, Germany - In a rematch of last year's Division I championship game, the Wiesbaden Warriors rode the legs of All-European senior Daniel Harris to knock off the defending champs from Heidelberg, 35-22.
The Warriors jumped on the scoreboard early after Harris put the exclamation point on a 90-yard Wiesbaden drive with a 34-yard touchdown run. The Warriors never looked back.
It was a stark contrast to last year's nail-biting Division I championship where the Lions outlasted Wiesbaden, 23-20 in double-overtime.
"It took me four years to beat these dudes…finally!" said Harris, who finished the day with four touchdowns and 234 rushing yards, while averaging almost 10 yards a carry.
Heidelberg tried to sneak back into the game by capitalizing on Warrior mistakes and penalties, scoring 12 unanswered points in the fourth quarter, but the Warrior lead was too much to overcome.
Wiesbaden also proved it's more than the Daniel Harris show, by plugging in senior Garry Miskovsky at quarterback, a move that surprised even Miskovsky, who is playing football for the first time this year.
After establishing a solid running game, Heidelberg was taken by surprise when Miskovsky sailed a 67-yard touchdown pass into the arms of senior wideout Brian Sealey. The touchdown put the Warriors up 13-3 and seemed to visibly deflate the Lions' sideline.
A big improvement from last week's Wiesbaden squad, which fell to Vilseck 25-8, was the play of the offensive line, which allowed Harris to find his holes. Heidelberg tried countering Wiesbaden's explosive plays with steady drives, full of short-yardage plays, but the Lions had trouble finishing drives off. Kevin Gray, the senior quarterback for the Lions, spread the ball across the field, finding receivers open on short routes. Gray completed 23 of 37 passes for 247 yards and one touchdown pass, an 11-yard strike to senior Calvin Baisden. Gray also scrambled for 19 yards, picking up two rushing touchdowns.
Gray said despite the loss, his squad showed some bright spots at the end of the first half and in the fourth quarter.
"They're a good team, they're a tough team, but we're a tough team as well," Gray said.
Wiesbaden's defense played a stout game, though, denying the Lions' offense on some key drives early in the game. Sophomore Dequan Reed led the Warriors with 14 tackles. Miskovsky also had a key interception, returning it to the Heidelberg 15-yard-line, setting up a Harris score.
The Lions were led on defense by sophomore Austin Benton's six tackles. Seniors Mezzan El Sayed and Carlos Dillon each had five.
First-year Heidelberg coach Larry Daffin said his team needs to work on the fundamentals.
"Take care of the ball better, make better decisions and play a little harder," Daffin said. "We'll be all right."
Wiesbaden coach Steve Jewell credited the Heidelberg team for finishing strong and said he wouldn't be surprised to see them again in the playoffs.
"For us to have a chance to get in that championship realm again, we needed to win this game," Jewell said.